FIRST BOOK
GIONO, Jean.
Colline.
Paris, Bernard Grasset, Les Cahiers Verts, 1929.
8vo, pp. 201, one of 170 numbered copies on vélin pur fil; a very good copy, uncut in the original printed wrappers.
£450

Approximately:
US $590
€503
First edition of Giono's first book; it forms the first part of his successful 'Pan trilogy' with Un de Baumugnes (1929) and Regain (1930).

'With his Trilogie de Pan... Giono had an immediate impact on a reading public that shared his aversion for a civilization it believed responsible for the disaster of World War I. Conditioned by a youth spent reading the Bible and Homer, and listening to Provençal tales told at the fireside, he transposed into the novel the form and style of the oral tale, transforming his native Provence into a semilegendary realm peopled with beings halfway between peasantry and poetry; against a background of the recreation of the world, Giono set down words and actions in which simple, solid values resumed their place in contrast to the morals of a humanity he saw as decadent. This beginning-of-the-world universe, its joys and its labors, also its sorrows – love, death – belonged to the old utopian tradition calling for a return to primordial nature where mankind can once again find happiness' (Germaine Brée, Twentieth Century French Literature).
You may also be interested in...
[BOUCHER, Jean].
Apologie pour Iehan Chastel Parisien, execute a mort, et pour les peres & escholliers, de la Societé de Iesus, bannis du royaume de France. Contre l'arrest de Parlement, donné contre eux a Paris, le 29 Decembre, 1594. Diuisée en cinq parties. Par François de Verone Constantin.
First edition of Boucher's pseudonymous apology for Jean Châtel's attempted assassination of Henri IV, described by the author as an 'acte heroique'. Boucher (1548-1644) was prior and rector of the Sorbonne and an active member of the Catholic League who openly incited violent revolt against Henry III and Henry IV, refusing to accept the latter's conversion to Catholicism. The Apologie was written during his exile in the Netherlands. On 27 December 1594, the nineteen-year-old Châtel attacked Henri IV with a knife in the chamber of his mistress Gabrielle d'Estrées, cutting the king's lip and breaking a tooth. While Châtel was publicly tortured and dismembered, an enquiry discovered that he had studied with the Jesuits at the Collège de Clermont. The Jesuits were quickly accused of supporting Châtel's attempted regicide; Père Guignard, the Jesuits' librarian in Paris, was publicly executed and the Jesuits were expelled from France by parliamentary decree. In addition to defending Châtel, Boucher deplores the actions against the Jesuits and encourages a new attempt on Henri's life.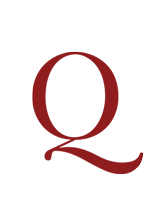 KUNDERA, Milan.
Žert.
First edition of Kundera's first novel, The Joke, which gives a satirical account of the political atmosphere in Czechoslovakia in the 1950s. It tells the story of a young Communist whose life is ruined because of a harmless, joking reference to Trotsky in a postcard to his girlfriend. The Joke, together with all Kundera's books, was banned after the Soviet invasion in 1968. A film adaptation by Jaromil Jireš with Kundera's approval, also 1968, was similarly banned.