ROBIN HOOD
[GOR'KII, Maksim, pseud. [i.e. Aleksei Maksimovich Peshkov] and Nikolai Stepanovich GUMILEV.]
Ballady o Robin Gude [Ballads of Robin Hood].
St Petersburg, "Vsemirnaia Literatura", 1919.
12mo, pp. 97, [3], + 3 pp. advertisements; light browning throught; in the original printed wrappers, spine repaired with loss at foot, tear to top of front wrapper repaired (old tape mark from previous repair), booksellers' marks to back cover.
£900

Approximately:
US $1272
€1031
First edition: a collection of translations of twelve popular songs featuring Robin Hood, published in the early Soviet series Vsemirnaia Literaura ('Worldwide Literature'), edited by Gumilev and with a 10 pp. introduction by Gorky. After discussing the paradox of the 'good' robber in literature and the popular mind, Gorky turns to Robin Hood, a character unlike famous Russian bandits such as Stepan Razin and Emelyan Pugachev. 'The Russian people, languishing for 250 years under the Tartar yoke, never created or held in their heart a hero the like of Robin Hood' (p. 14).

The translations are by Gumilev (2), Adamovich, Georgy Ivanov, Vsevolod Rozhdestvensky (7), and Aleksandr Piotrovsky.

Very rare: only a microfilm listed in OCLC.
You may also be interested in...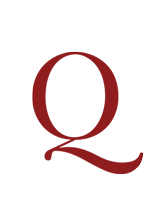 'THE BOOKSELLERS GROW RICHWITHOUT UNDERSTANDING THE BOOKS THEY SELL' LETTERS ON THE FRENCH NATION
: by a Sicilian Gentleman resident in Paris, to his Friend in his own Country. Containing an useful and impartial Critique on that City, and the French Nation. Translated from the Original.
First edition of this translation, very rare, of a work first printed in French in Paris in 1700 (see below) and, in a different translation, in English in 1704 as An agreeable Criticism of the City of Paris.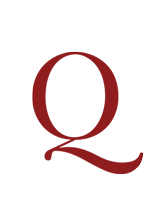 [TURNER, George].
An Inquiry into the revenue, credit, and commerce of France. In a letter to a member of the present parliament.
First editions. These three pamphlets all stem from the debate in the House of Lords of 1 June 1742 on the Trade & Navigation Bill. They all hinge on a single aspect of the debate – whether France could fund another war from her export and import revenues.