GOR'KII, Maksim, pseud. [i.e. Aleksei Maksimovich Peshkov].
[Cover title:] Byvshie liudi [Former people, translated into English as 'Creatures that once were men'].
St. Petersburg, "Znanie", 1906.
8vo, pp. 80; somewhat age-browned, but a good copy, stitched as issued, in the original printed orange paper upper wrapper, lower wrapper renewed.
£1500

Approximately:
US $2068
€1770
Added to your basket:
[Cover title:] Byvshie liudi [Former people, translated into English as 'Creatures that once were men'].
First edition in book form, very rare, of a powerful, darkly comic fable. It had first appeared over two issues of Novoe Slovo in October-November 1897; here it is reissued as no. 18 in a series of 32 Gorky stories issued by his publishing concern 'Znanie' while he was in exile after the 1905 Revolution.

The 'former people' of the title are a group of social outsiders – petty thieves, tramps, drunkards, gamblers, mujiks, and one former schoolmaster – who live together in a dosshouse run by Aristid Kuvalda, who once managed a printworks and now has a vendetta against the mercantile world, in particular his landlord Petunnikov. When Kuvalda discovers that Petunnikov's new factory is being built partly on land owned by Vavilov, who runs the local eating-house, he persuades Vavilov to present a legal case.

The result is inevitable: Vavilov is strong-armed out of any potential compensation by both sides, the schoolmaster, who drafted the case, is found mysteriously near death (the result of a beating?), and Kuvalda is led away to prison having insulted the police. The character of Kuvalda, with his veiled hints at a noble background, is the story's strongest point, a portrait that Gorky told Tolstoy he drew from life, based on a scene in a Kazan courtroom.

Not in OCLC or COPAC. There is a copy at the National Library of Russia.
You may also be interested in...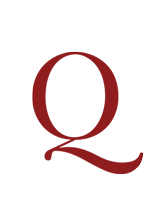 BAL'MONT, Konstantin Dmitrievich, translator.
Sochineniia Shelli... Vypusk 7-i, Chenchi, tragediia, 1819 [The Works of Shelley... Part 7, The Cenci, a tragedy, 1819].
First edition of Balmont's translation of Shelley's The Cenci, volume 7 of his verse translation of the complete works of Shelley into Russian. Balmont was a polyglot, having studied some forty languages, but he admired English above all and in addition to Shelley he translated nearly all of Whitman and Poe, as well as works by Shakespeare, Marlowe, Blake, Coleridge, Byron, Tennyson, Swinburne, and Wilde. '...So complete was Balmont's immersion in the watercolor fluidity of the English language, that he may paradoxically be considered an English poet writing in Russian' (Terras).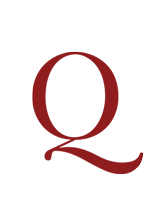 THE HIGH-POINT OF SPANISH CHROMOLITHOGRAPHY PLANAS, D. Eusebio.
Historia de una mujer. Album de cincuenta cromos.
First edition. A chronicle in pictures of the life of a beautiful modern woman, and her adventures and misadventures with men: in front of fashionable Madrid shop-fronts, in her boudoir, on the balcony, on the stage and in the dressing-room, at balls and dinner parties, in a train, the Alps, the 1878 Paris exhibition, the seaside and elsewhere.