[GRATTAN, Thomas Colley].
The Heiress of Bruges; a Tale of the Year Sixteen Hundred … In four Volumes …
London: Henry Colburn and Richard Bentley … 1830.
4 vols. bound in two, 8vo.; a fine copy, bound without the advertisement leaves at the end of vols. III-IV, in contemporary smooth red calf, blind central lozenge on covers, spines gilt (sunned), black morocco labels, gilt edges; bookticket of MacCallum's Library of Glasgow, armorial bookplate of Maxwell of Polloc.
£450

Approximately:
US $630
€507
First edition of Grattan's first novel, a sprawling historical romance set in the Low Countries during the time of Spanish occupation, charting the fortunes of the eponymous heiress and her numerous suitors alongside the military upsets of the period. It was 'one of the best historical romances of the day' (DNB), with editions at Brussels and New York, and translations into French and Dutch.

Born in Dublin, Grattan was distantly related to both the Duke of Wellington and the Parliamentary leader Henry Grattan; he spent most of his working life as a journalist on the Continent, first at Bordeaux, then Paris and Brussels. Two collections of his stories were published with the assistance of Washington Irving, who nevertheless thought him 'an arrant literary tradesman', and after his removal to Brussels he concentrated increasingly on historical fiction, for which the New Monthly Magazine lauded him as 'the Flemish Walter Scott'. He later served as British consul in Massachusetts.

Garside, Raven & Schöwerling 1830: 57; Loeber & Loeber G64; Sadleir 1062; not in Wolff.
You may also be interested in...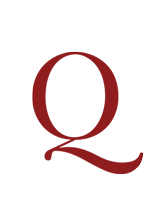 PYNCHON, Thomas.
Gravity's Rainbow.
First edition. 'Gravity's Rainbow is literally indescribable, a tortured cadenza of lurid imaginings and total recall that goes on longer than you can quite believe', wrote critic Michael Wood on first publication of this, Pynchon's magnum opus: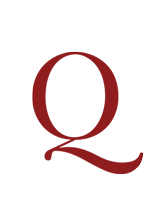 THICKNESSE, Philip.
A Year's Journey through France and Part of Spain.
First Irish edition; an edition was published in Bath in the same year. 'Disappointed in the expectation of falling heir to some property, 1775, "driven out of his own country with eight children in his train," he removed himself to Spain, where he thought he could live more cheaply than in England. This trip employed him until November, 1776, and produced the above book' (Cox). As well as recounting Thicknesse's own experiences, the work also contains advice for would-be visitors to France, for instance discouraging men from taking attractive wives to Paris (lest they be corrupted by the local ladies, famed for their rather slapdash take on marital fidelity and for their equally licentious husbands). Boswell records being recommended the book by Dr Johnson on 3rd April 1778.