[HABINGTON, William].
Castara … the second Edition. Corrected and augmented.
London, Printed by B. A. & T. F. for Will: Cooke, and are to bee sold at his Shop … 1635.
12mo., pp. [16], 167, [1]; a very good copy in early nineteenth-century half green morocco and marbled boards; bookplate and monogram stamp to title-page of Sir William Grace, Baronet, purchase note(?) referring to the Hill sale of 1811. The Bradley Martin copy.
£3500

Approximately:
US $4370
€4138
Added to your basket:
Castara … the second Edition. Corrected and augmented.
Second edition, adding to the contents of the first edition (1634) a commendatory poem that reveals Habington's identity; a 'second part' with twenty-six new poems; and three prose characters: 'A Mistris' and 'A Wife' to introduce the two parts, and 'A Friend' to introduce the section of elegies on George Talbot at the end. This is the issue with the title-page to the second part dated 1635 rather than 1636.

'Castara' was Lucy Herbert, daughter of William Herbert, first Baron Powis, and the wife of the author, the metaphysical Catholic poet and playwright William Habington (or Abington), a figure on the fringes of the 'Sons of Ben'. Most of the rather chaste poems here are addressed to her, written during their clandestine courtship (they married in 1633). Others are addressed to friends at the court of Charles II, such as Endymion Porter, patron of Dekker, Herrick and others.

Leaf F12 is superfluous, interrupting the poem 'The Reward of Innocent Love' which starts on p. 118 and ends on p. 121 and repeating content printed elsewhere in the volume. The Grolier catalogue suggests that consequently it was 'probably cancelled in some copies', though we can find no evidence that this is the case.

STC 12584; Hayward 69.
You may also be interested in...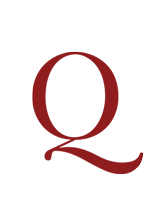 WITH A NEW APPENDIX ON POETIC DICTION WORDSWORTH, William.
Lyrical Ballads, with a Pastoral and other Poems, in two Volumes … Third Edition.
Second complete edition, with the Preface much enlarged and a new 'Appendix' on poetic diction (pp. 237-247 in volume II), one of the key theoretical texts of English Romanticism. For this edition, two poems were omitted, Coleridge's 'The Dungeon' and Wordsworth's 'A Character', several poems moved within the volumes, and numerous minor alterations were made throughout.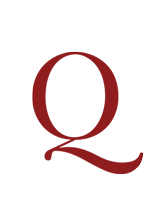 PRINTED IN AMSTERDAM TO DEFY THE STATIONERS WITHER, George.
The Psalmes of David translated into Lyrick-Verse, according to the Scope, of the Original, and illustrated, with a short Argument, and a breife Prayer, or Meditation; before, & after, every Psalme.
First edition, dedicated to Princess Elizabeth, the 'Winter Queen', daughter of James I. The translation, a companion to Wither's Hymnes and Songs of the Church, was written at the request of James, and finished shortly before his death in 1625: 'I was commanded to perfect a Translation of the Psalmes, which he understood I had begunn; & by his encouragement, I finished the same about the tyme of his Translation to a better Kingdome'.