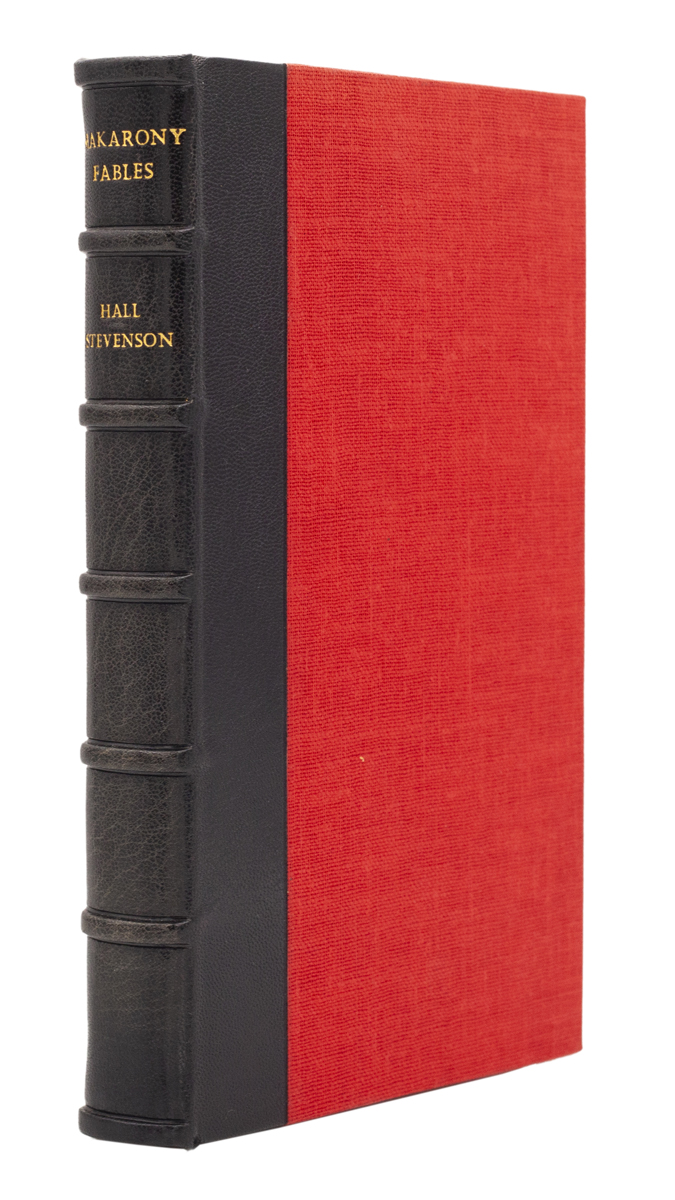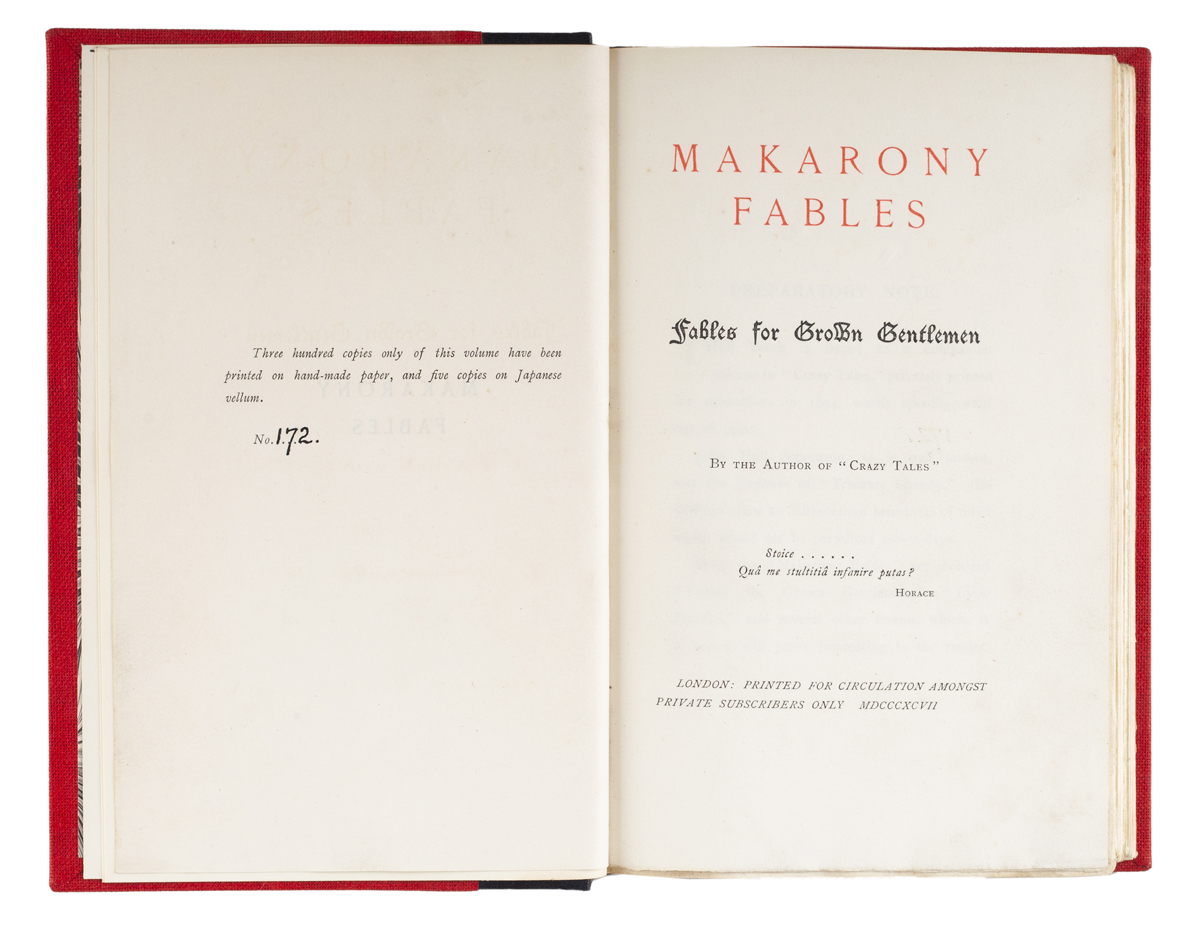 [HALL STEVENSON, John.]
Makarony Fables …
London: 'Printed for Circulation among private Subscribers only', 1897.
8vo, pp. 258; top edge gilt, others uncut; a fine copy bound in 1970 by Sangorski and Sutcilffe in quarter black morocco and scarlet cloth, marbled endpapers.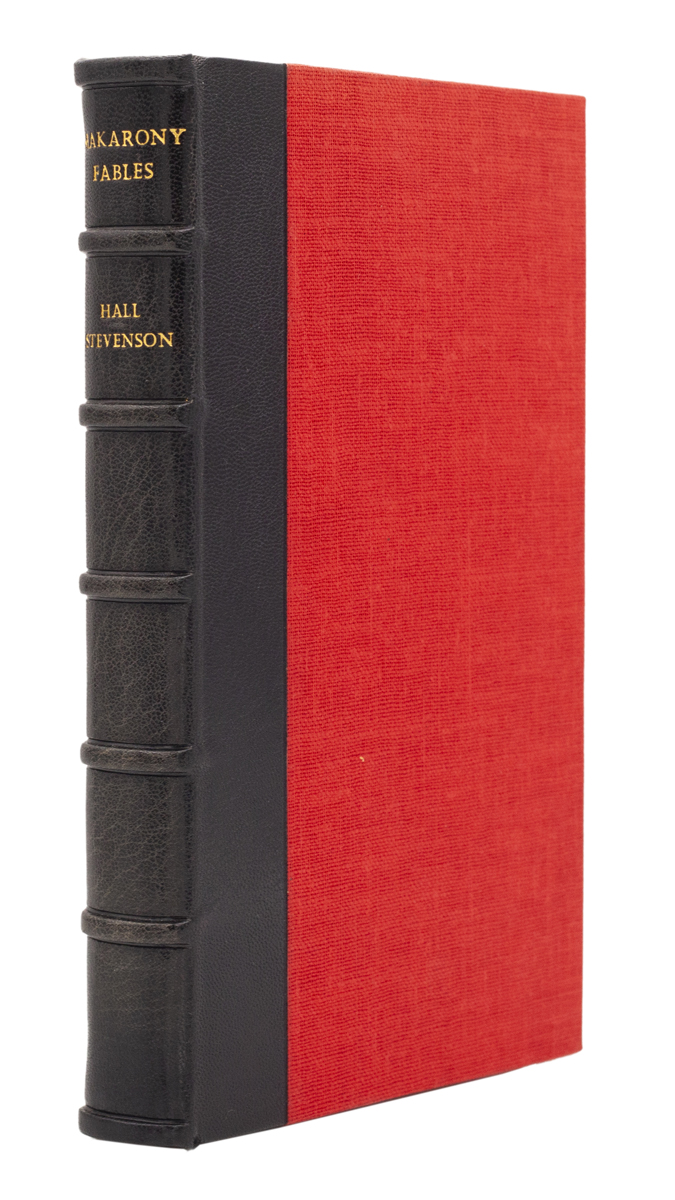 Added to your basket:
Makarony Fables …
Limited edition, numbered 172 of 300 copies, of this collection of satiric fables in verse by the poet and satirist John Hall-Stevenson (1718–1785), reprinted from the original edition of 1768. Hall-Stevenson's reputation relies heavily on his friendship with Laurence Sterne, his contemporary at Jesus College Cambridge, both appearing in Tristram Shandy and A Sentimental Journey as 'Eugenius' and attempting to capitalize on his friend's success by publishing sequels to Sterne's writings.
You may also be interested in...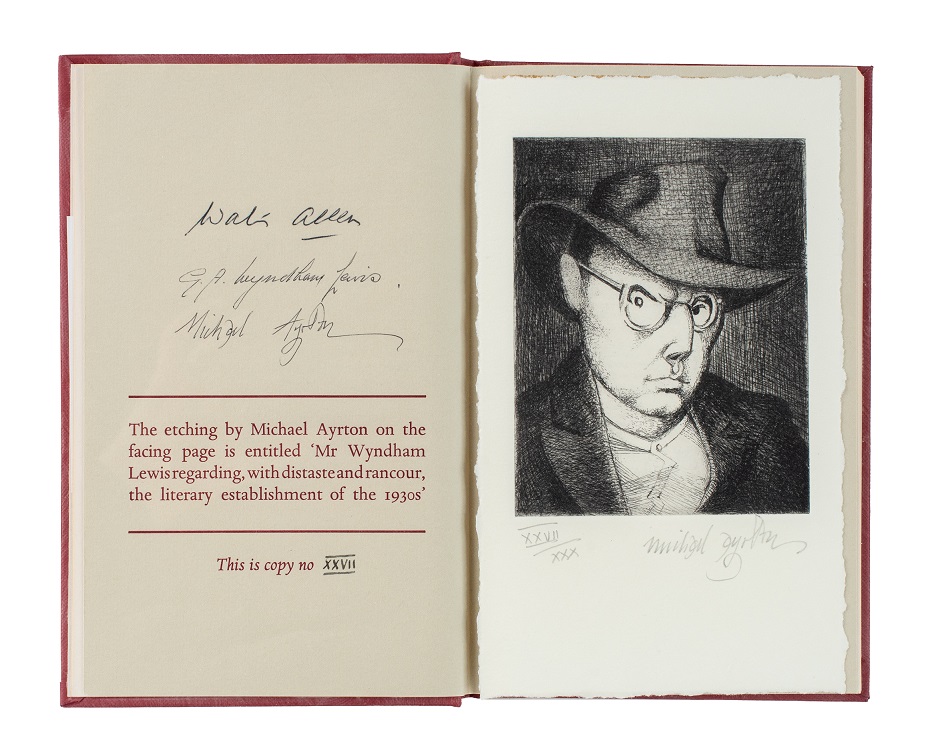 one of 30 copies not for sale LEWIS, Wyndham.
The Roaring Queen. Edited and introduced by Walter Allen.
Limited Edition, no XXVII of XXX copies not for sale, signed by Mrs Wyndham Lewis, Michael Ayrton & Walter Allen, with a signed etching by Michael Ayrton. A further 100 numbered copies were for general sale at £30 each.
POUND, Ezra.
The Translations … with an Introduction by Hugh Kenner.
First edition. Gallup A66.