HARINGER, Jakob.
Die Einsiedelei. Ein Stundenblatt. Nr. VIII-XV [Poems].
Amsterdam, Christof Brundel Verlag, [1930].
8vo, pp. 28, printed in red and black; original orange wrappers with black and gold paper label on upper cover, spine worn.
£250

Approximately:
US $344
€295
Added to your basket:
Die Einsiedelei. Ein Stundenblatt. Nr. VIII-XV [Poems].
First edition, rare, of a collection of several short pieces by the Expressionist poet Jakob Haringer. It includes: 'Chinesische Strofen', 'Unbekannter Dichter/ Werke für einen Freund', 'Werke aus dem ägyptischen', 'Lieder von den Salomo-Inseln', 'Werke nach Ronsard' and 'Werke nach Mathurin Régnier'.

Raabe 104.10; Wilpert/Gühring 18.
You may also be interested in...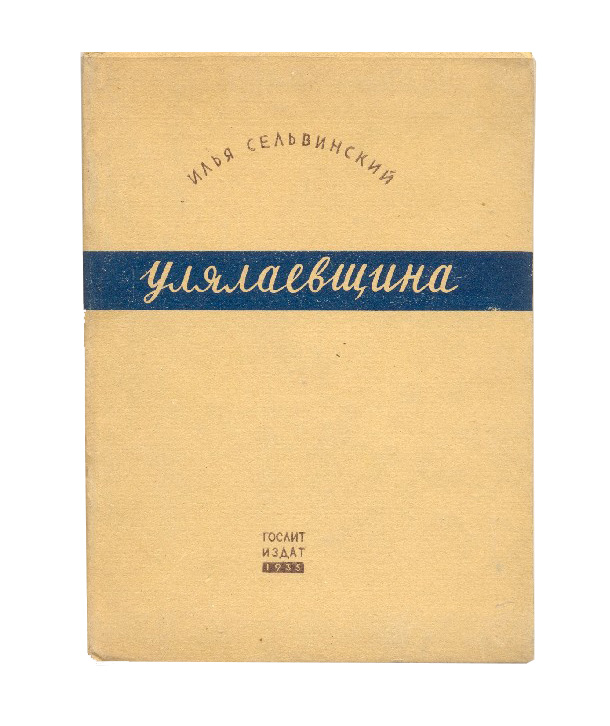 SEL'VINSKII, Il'ia Lvovich.
Ulialaevshchina: epopeia [The Ulialaev uprising: an epic].
Fourth edition (first, 1927) of Sel'vinskii's first and most successful verse epic. Ulialaevshchina describes the fortunes of a kulak, Ulialaev, 'who seized an estate from its pre-Revolutionary owner and was later defeated in an anarchist rebellion by the Red Army. Selvinsky's depictions are folkloric. The hero's wife, first taken from the landowner, is brutally murdered, her corpse dragged by a horse, and her head impaled on a spear by the Red commander. Ulialaev himself is shot and decapitated. In the 1950s this tale had to be rewritten, and its hero became Lenin' (Evelyn Bristol, A History of Russian Poetry, OUP, 1991, p. 255).
MANUSCRIPT POCKETBOOK OF POETRY SCHULENBURG, Graf von der (compiler).
'Poesies Francoises sur diverses sujets composée par plusieurs celebres auteurs et recuelly par D.C.G. C de Schoulenbourg à Förste l'ann 1742'.
A charming manuscript compendium of French poetry in an attractive binding and slipcase, compiled at Förste in South Lower Saxony by a member of the distinguished von der Schulenburg family. The selection of love poems, spiritual and satirical verse, epitaphs, and songs (including one poem titled 'Sur un livre donné à sa majesté Brittannique intitule Il gyro del mondo') is drawn from seventeenth-century writers including Boileau, Fénelon, Le Pays, Pavillon, Racine, and Scarron.