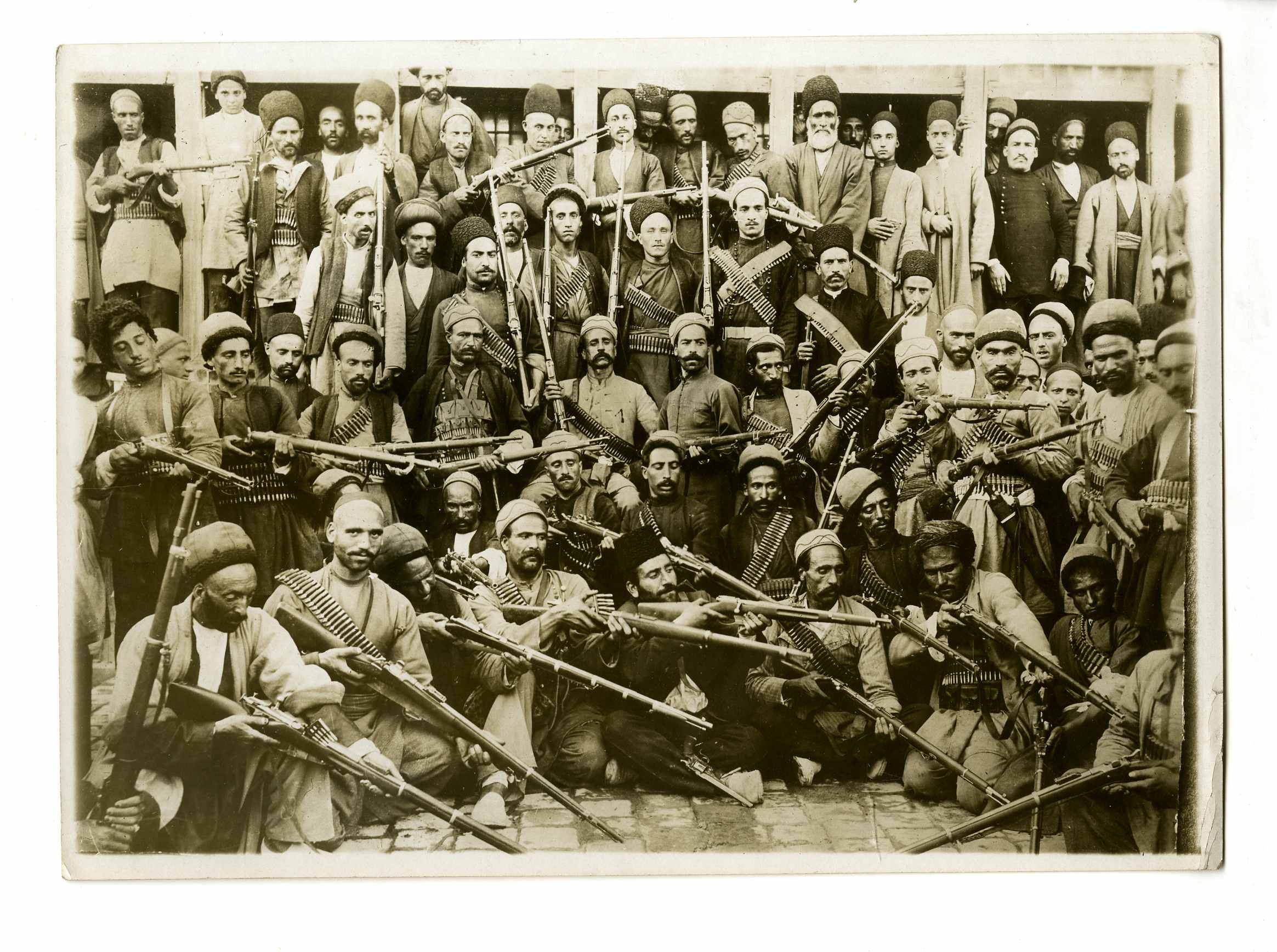 PERSIAN REVOLUTIONARIES: A DISPLAY OF FORCE
HARLINGUE, L. [Albert].
'Baktiaris Persans'.
[Iran, c. 1905-1911].
Gelatin silver (copy) print, 13 x 18 cm, photographer's ink stamp 'Maison Vve. L. Harlingue, reportage photographique, 5, Rue Seveste, 5, Téléphone 445 43' and title in pencil on verso; in very good condition.
£1500 + VAT

Approximately:
US $2052
€1751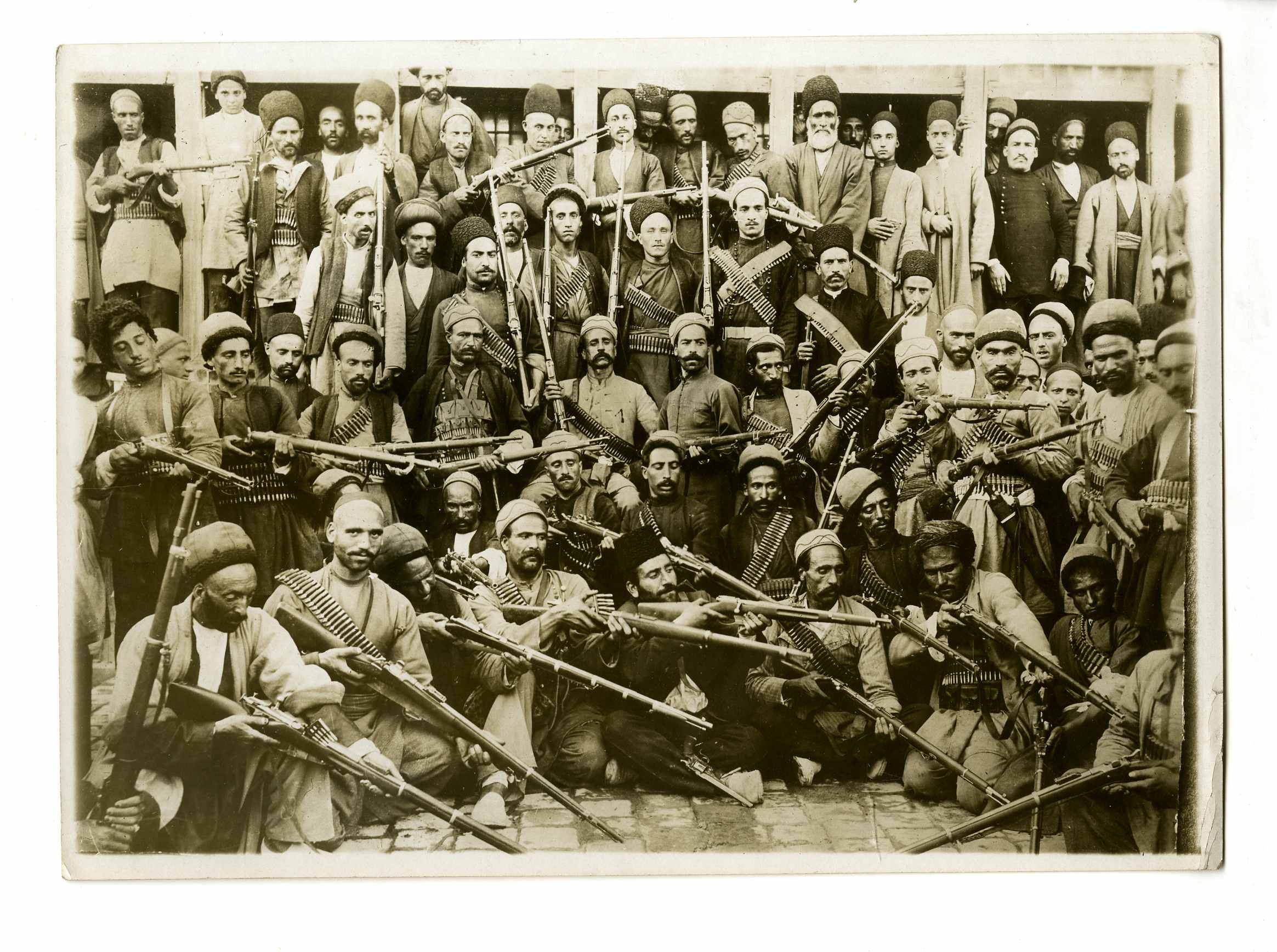 Added to your basket:
'Baktiaris Persans'.
An impressive press image of the Bakhtiari tribe – revolutionaries in the Persian Constitutional Revolution of 1905-1911 – here posing in strength with their weapons. Their leader, Sardar As'ad Bakhtiari (1856-1917), was a key figure in the Iranian revolution; under his command (and with German Empire weapons) these forces captured Tehran in 1909 to reinstate the constitution, heralding the modern era.

The Harlingue agency was established at the Parisian address on the verso of this print in 1905.
You may also be interested in...
HUNT, Henry.
To the Radical Reformers, male and female, of England, Ireland and Scotland.
First edition, a very good though incomplete collection of Hunt's letters, forty-seven in total, which were written from his imprisonment in the "Ilchester Bastille" following the Peterloo massacre of 1819. It begins with one of his later letters, anticipating his release in five weeks' time. Hunt documents his incarceration by years and days passed without enquiry or trial, while he ruminates on his successes and the injustices done to him and to liberty; the letters are often characterised as being unctuously self-congratulatory, a problem which is not helped by the inclusion of enthusiastic letters and poems from reformers around the country. Familiar characters from St. Peter's Field such as Samuel Bamford and the Female Reformers of Manchester feature.
Complete sets of the letters are exceptionally rare.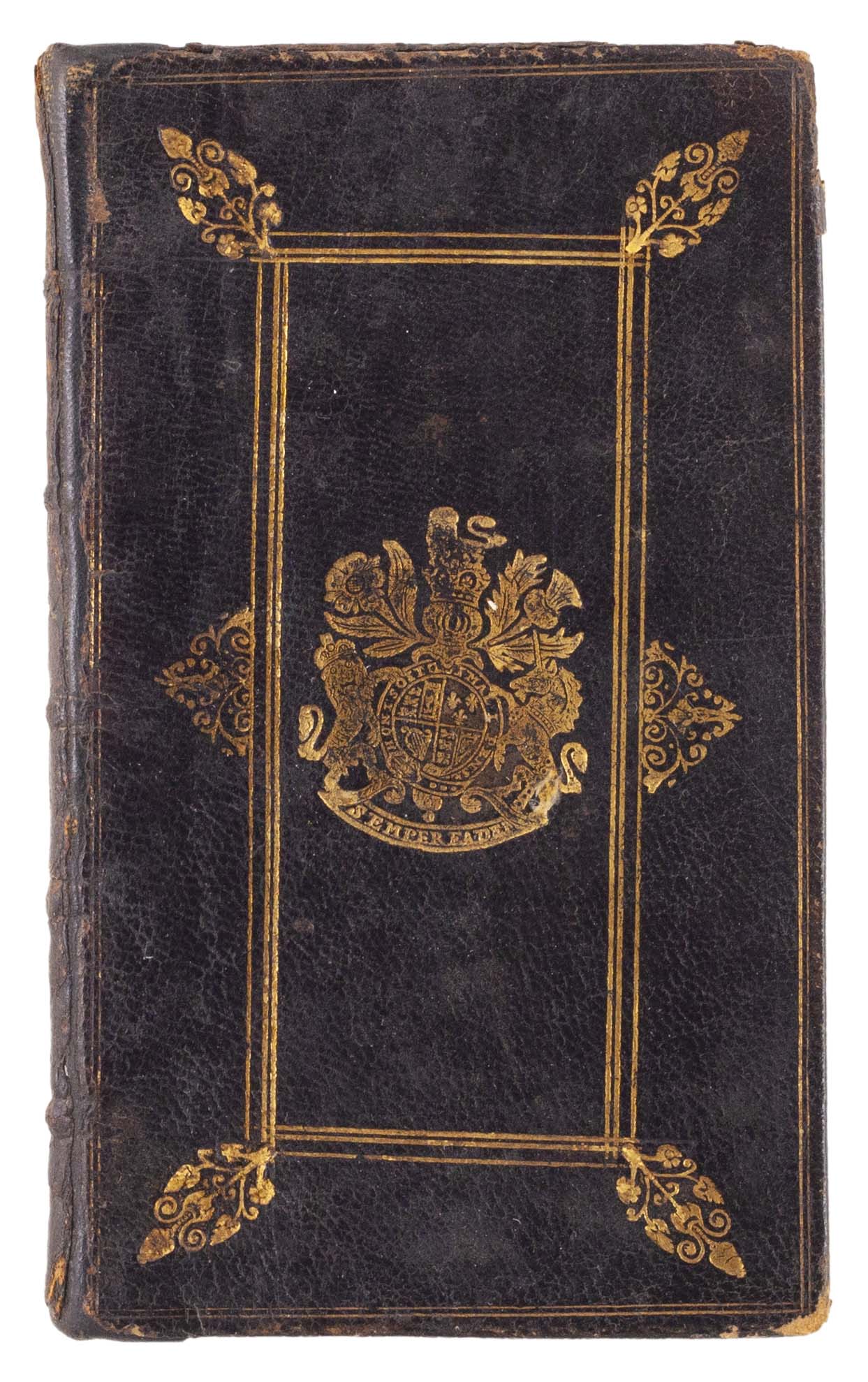 [TREASON.]
A Collection of the several Statutes and Parts of Statutes now in Force relating to High Treason and Misprision of High Treason.
First edition, published shortly after the Treason Act 1708, in its contemporary binding. Issued following the revision of laws relating to high treason following the Union of 1707, the texts were printed by the printers to Queen Anne and are often found in black morocco bindings to this design, with her arms blocked on each board. The tools used for the corner-pieces, however, vary between copies.