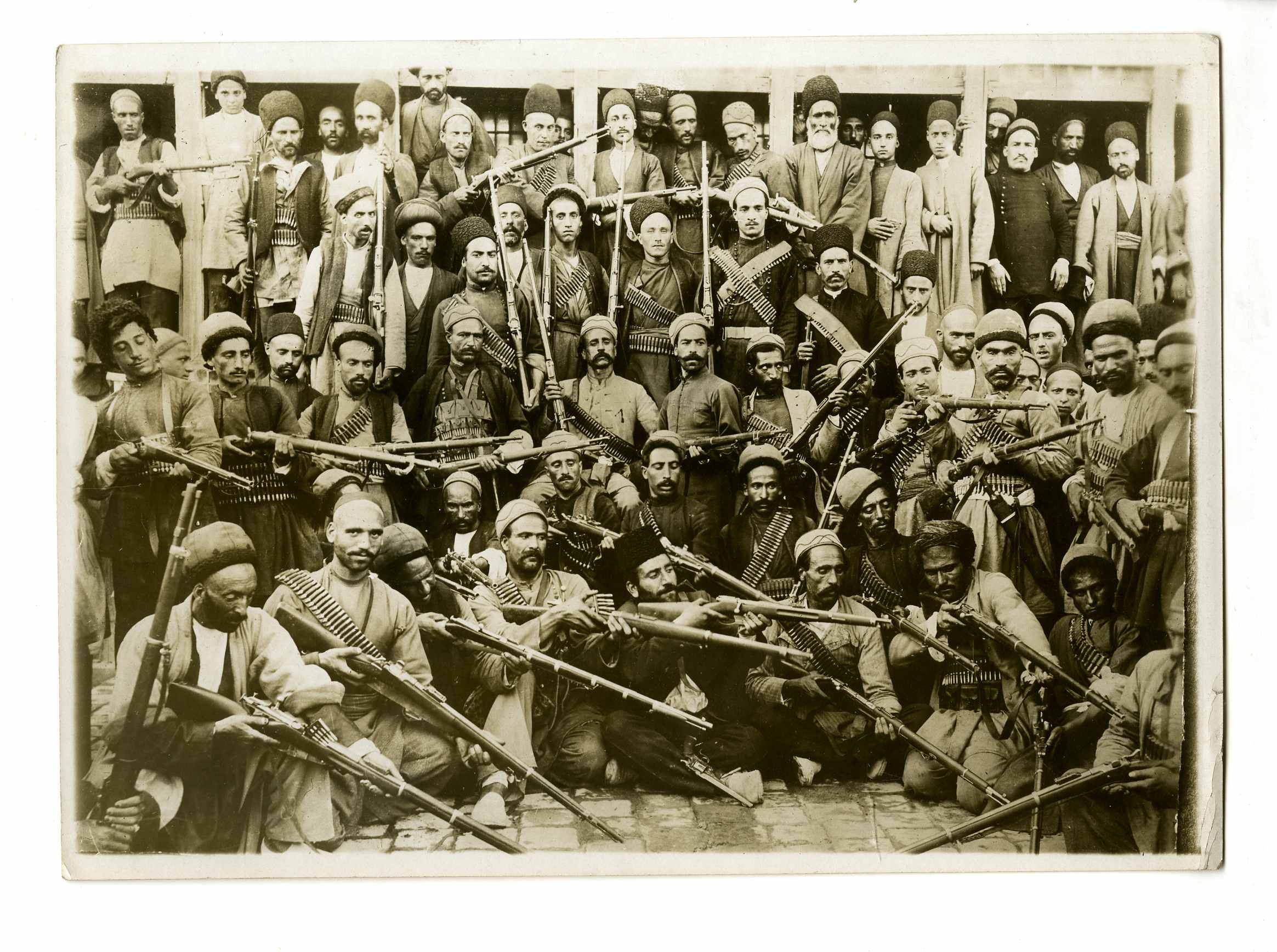 PERSIAN REVOLUTIONARIES: A DISPLAY OF FORCE
HARLINGUE, L. [Albert].
'Baktiaris Persans'.
[Iran, c. 1905-1911].
Gelatin silver (copy) print, 13 x 18 cm, photographer's ink stamp 'Maison Vve. L. Harlingue, reportage photographique, 5, Rue Seveste, 5, Téléphone 445 43' and title in pencil on verso; in very good condition.
£1500 + VAT

Approximately:
US $1861
€1734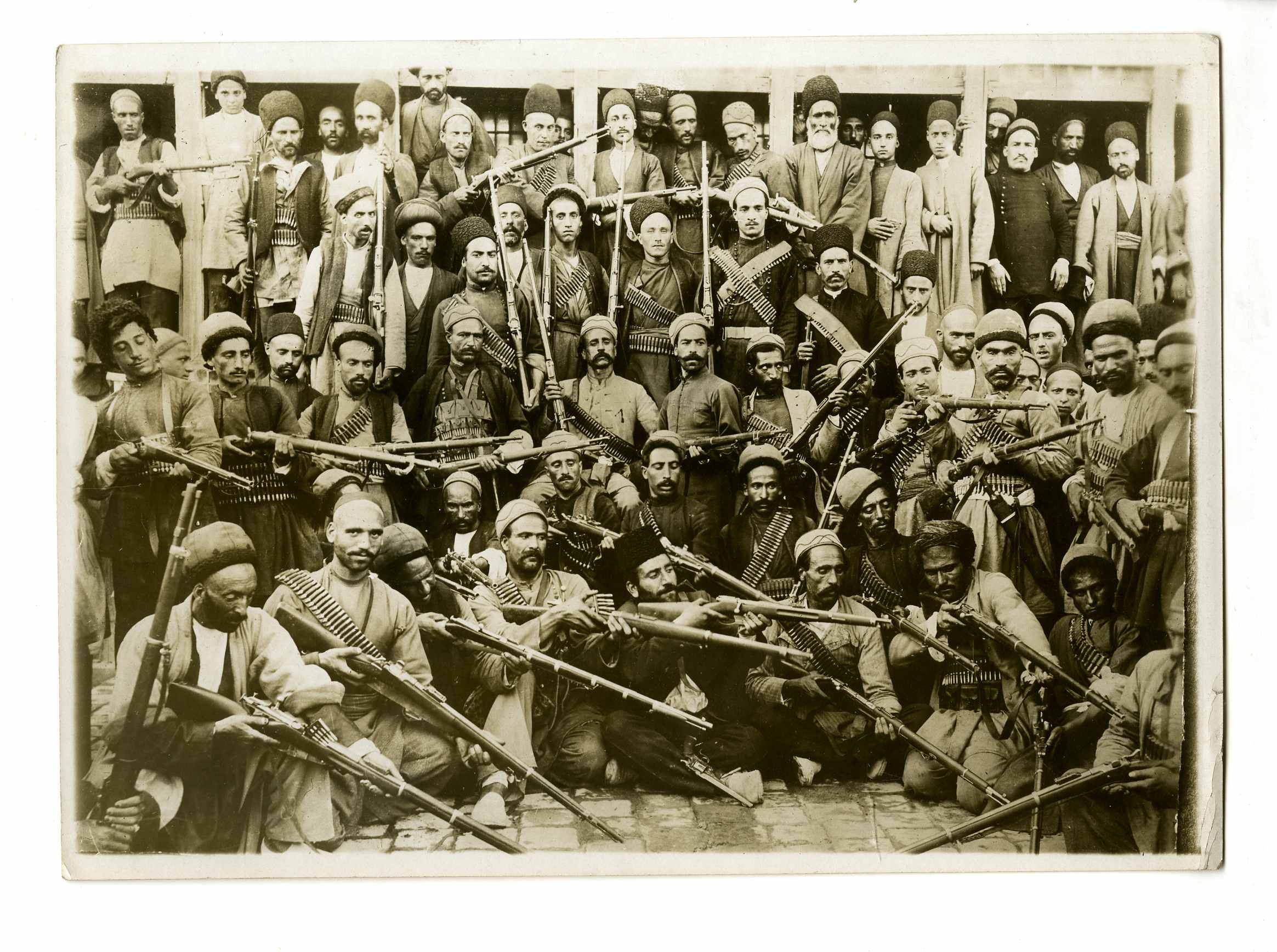 Added to your basket:
'Baktiaris Persans'.
An impressive press image of the Bakhtiari tribe – revolutionaries in the Persian Constitutional Revolution of 1905-1911 – here posing in strength with their weapons. Their leader, Sardar As'ad Bakhtiari (1856-1917), was a key figure in the Iranian revolution; under his command (and with German Empire weapons) these forces captured Tehran in 1909 to reinstate the constitution, heralding the modern era.

The Harlingue agency was established at the Parisian address on the verso of this print in 1905.
You may also be interested in...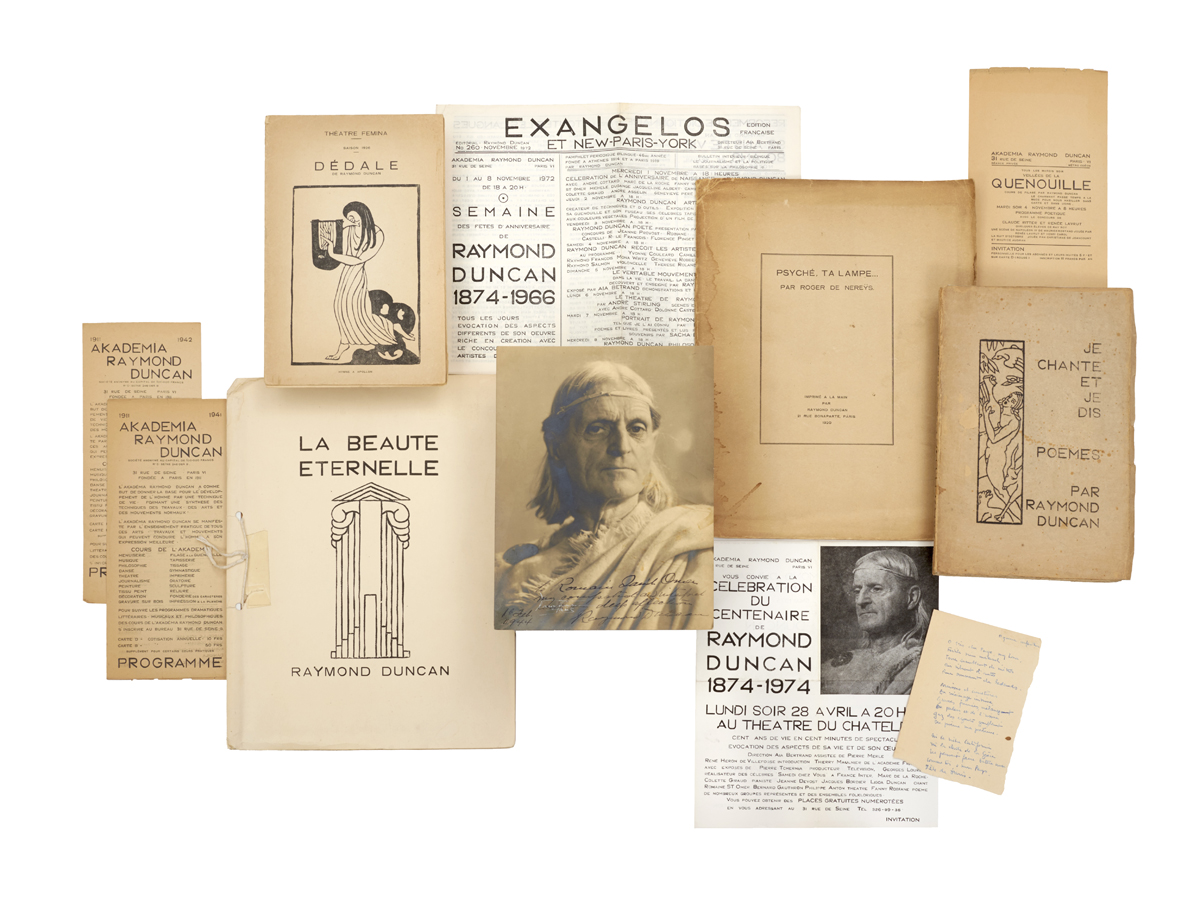 A CALIFORNIAN DANCER AND POET DUNCAN, Raymond. 
A small archive of printed and manuscript material relating to, and printed by, the dancer and poet Raymond Duncan. 
The present archive includes:
PRESENTATION COPY RELATION (A) of the defeating Card.
Mazarine & Oliv. Cromwell's Design to have taken Ostend by Treachery, in the Year 1658, written in Spanish by a Person of Quality (who was a chief Actor in the preventing of it) by way of a Letter to a Friend of his presently after the Businesse. Since printed in that Language, and now translated into English …
First edition, an account, apparently translated from an untraced Spanish original, of a failed attempt by Anglo-French forces to take the town of Ostend from the Spanish in 1658.