HAZLITT, William.
Conversations of James Northcote, Esq., R.A. …
London: Henry Colburn and Richard Bentley … 1830.
8vo. in twelves, pp. [4], 328, with a portrait frontispiece; some spotting to the cancels as usual; uncut and partly unopened in the original publisher's embossed blue cloth, spine lettered gilt ('Hazlitt's Conversations of Northcote'), joints snagged at head of spine; booklabel of Craigie Hall Library.
£250

Approximately:
US $0
€0
Added to your basket:
Conversations of James Northcote, Esq., R.A. …
First edition of Hazlitt's final book, an inflammatory collection of gossip published just weeks before his death. 'All the ill-nature in the book is Northcote's; and all, or almost all, the talent, Hazlitt's' (Examiner, May 1833).

Hazlitt had begun to record his conversations with Northcote, the last surviving member of Johnson's circle and like Hazlitt both an artist and author, in 1826, publishing them in the New Monthly Magazine under the title 'Boswell Redivivus'. 'Four instalments appeared; they were much talked about, and Northcote began to grow animated [and] to repudiate his share in the Conversations … [He] burst into a theatrical rage, sent for Mr. Colburn, the publisher of the New Monthly Magazine, abused the editor, desired that the publication of "those awful papers" should abruptly cease, and gave all the outward signs of being excessively indignant and incensed. It was all stage-playing, however, and the biographer of Hazlitt relates that the painter saw the critic as often and as amicably as ever, that notes of the Conversations were still taken down … and that they continued to appear in print' (from the introductory note to the 1894 edition, quoted in Bentley's Private List).

With all the usual cancels, but in a binding variant not recorded by Keynes.

Keynes 99.
You may also be interested in...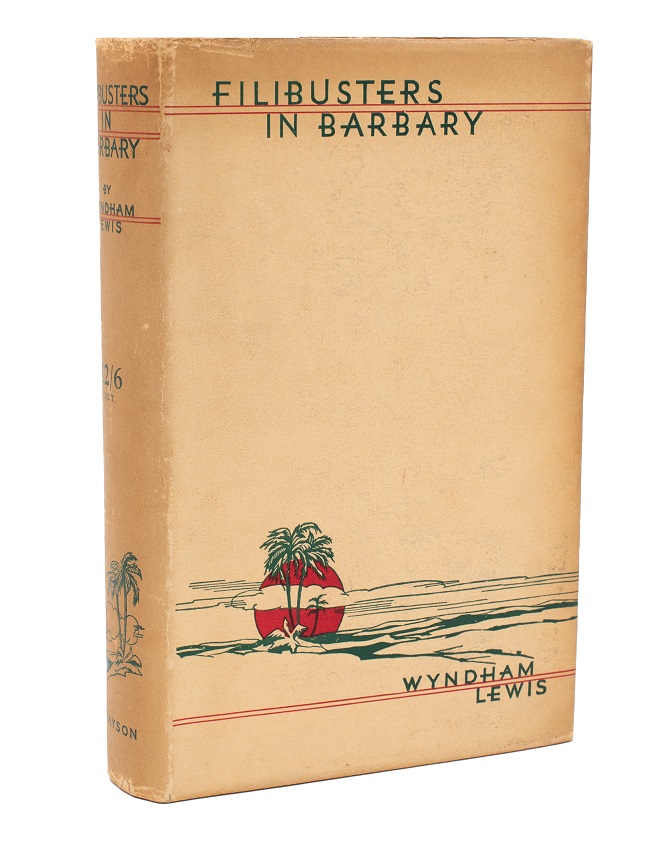 WITHDRAWN FOR LIBEL LEWIS, Wyndham.
Filibusters in Barbary (Record of a Visit to the Sous).
First edition, scarce in the dust-jacket, 'an account of his travels which Lewis had written after a holiday with his wife in French Morocco and the Spanish Sahara. The book … emerged as one of the liveliest travel-books of the time. Like all of Lewis's writing, it was quirky and opinionated, but nowhere was his gift of observation put to happier or more vivid use' (Bridson, The Filibuster). Sadly, after a suit brought against the publishers by one Major MacFie, damages of £250 were paid, and the book withdrawn and discontinued from February 1934. The bibliographies differ about whether this or the American edition has precedence but Lewis's contract and advance came from Grayson so it seems likely the English edition does.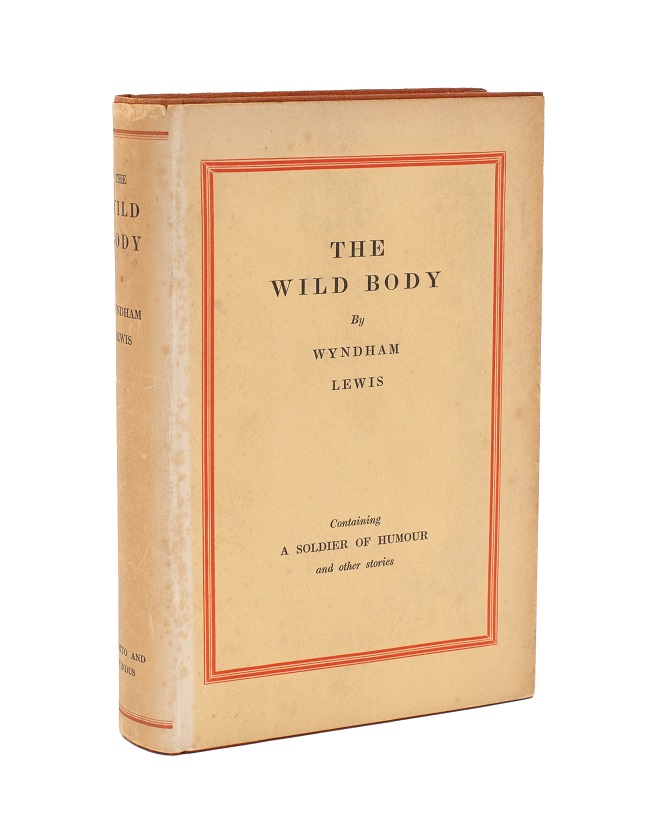 LEWIS, Wyndham.
The Wild Body.
First trade edition, first issue binding; there was also a special edition of 85 signed copies. A collection, in a much reworked form, of some early sketches written in Brittany, some of which had been published in 1909.