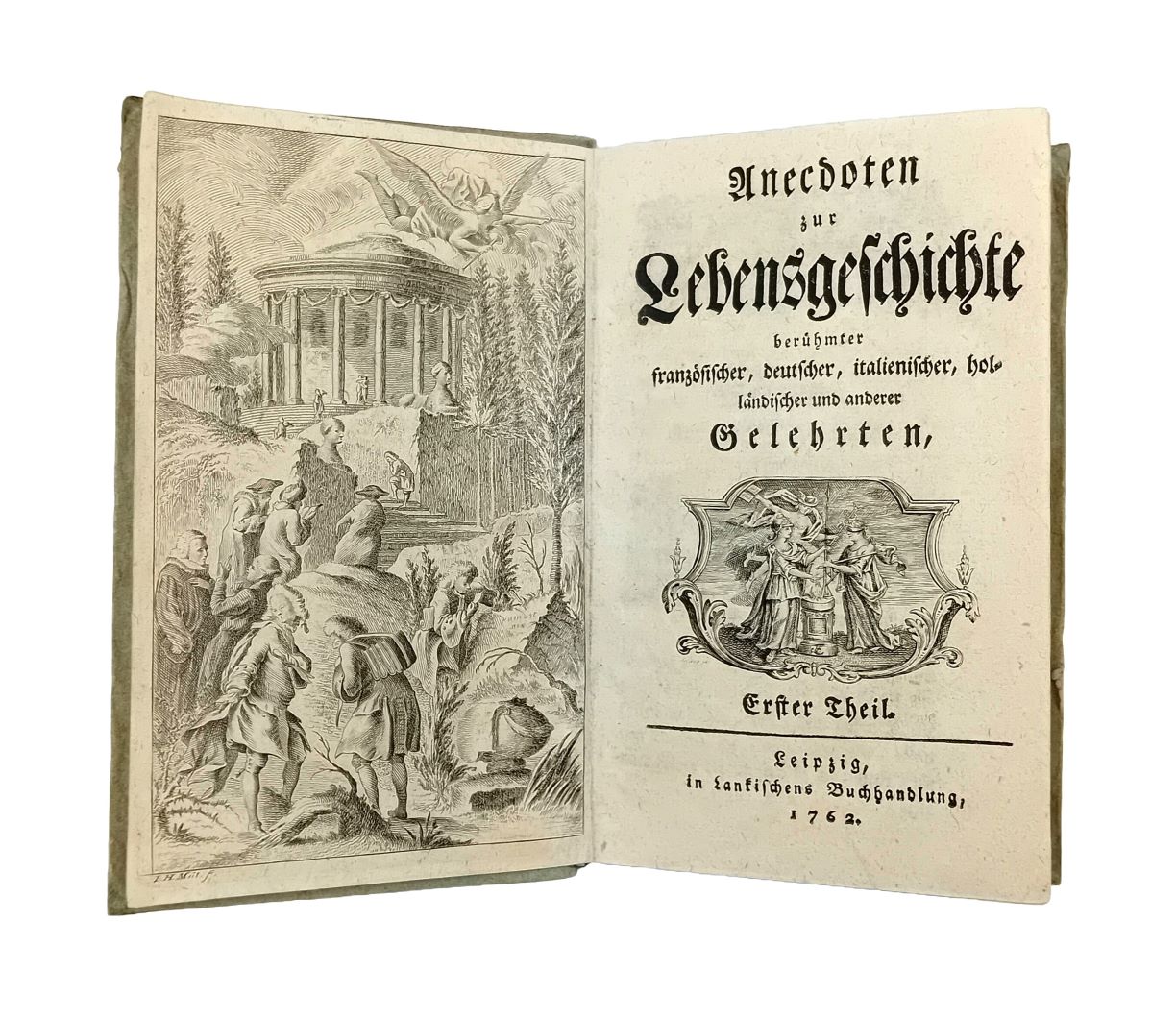 [HILLER, Johann Adam, editor].
Anecdoten zur Lebensgeschichte berühmter französischer, deutscher, italienischer, holländischer und anderer Gelehrten, erster [-zweyter] Theil.
Leipzig, Lankisch, 1762.
Two vols bound in one, 8vo, pp. x, 292; 377, [5]; with engraved frontispiece, engraved head- and tail-pieces, allegorical vignettes and initials, separate title to second vol.; a crisp copy, in contemporary blue/grey boards, extremities only slightly worn.
£175

Approximately:
US $240
€206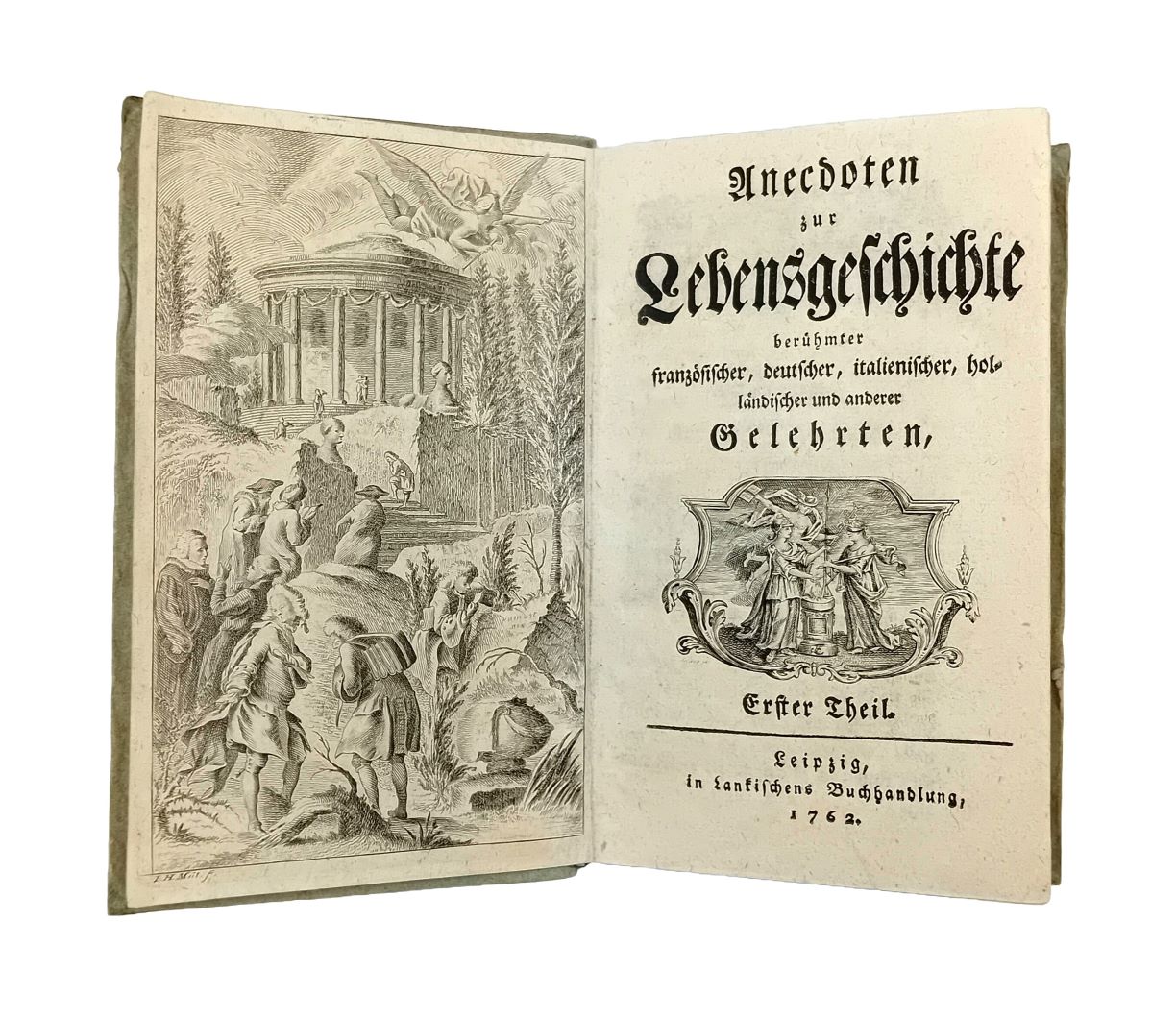 Added to your basket:
Anecdoten zur Lebensgeschichte berühmter französischer, deutscher, italienischer, holländischer und anderer Gelehrten, erster [-zweyter] Theil.
Scarce first edition of Hiller's two-volume collection of literary, philosophical and historical anecdotes. The editor's note at the end mentions the contemporary publication of a French work of similar inspiration, and states the editor's intention to translate it and publish it as a sequel to his original collection. Thus, the sequel came out in the following two years as volumes III and IV, but with the different title Merkwürdigkeiten zur Geschichte der Gelehrten, und besonders der Streitigkeiten derselben, vom Homer an bis auf unsere Zeiten; Aus dem Franzosischen übersetzt.

Johann Adam Hiller (1728-1804) was a composer, conductor and one of Bach's successors as Cantor in Lipsia, or Director Chori Musici Lipsiensis, as well as the compiler of a selection of musical anecdotes much in the style of this gathering. Although his wide connections with contemporary high-profile musicians facilitated his success as musical manager (he staged many of Handel's operas), Hiller did not disdain taking on occasional lucrative if unglamorous translation works. The preponderant presence in this collection is undoubtedly French, but the variety of biographies (poets, philosophers, scientists, historians) offers a canon for a contemporary Republic of Letters with both a confidently selective and an eclectic inclusive outlook.

Mansell 246:267; Holtzmann & Bohatta 1727.
You may also be interested in...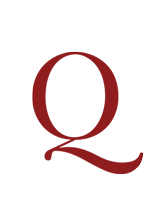 HALL, Herbert Byng.
Spain; and the seat of war in Spain.
First edition of the account of the First Carlist War; rare. Herbert Hall (1805–1883), who is described on the title as 'Late Captain of the Seventh Royal British Fusileers, and Knight of the Order of St. Ferdinand', arrived with Generals Evans and Alava at Santander on 13 August 1835 and departed from the same port around the end of February 1836. During his service in Spain he was 'individually an eye-witness of every action and skirmish in which either the British Auxiliary troops or the Christino army were engaged. Events subsequent to my arrival in Spain, unlooked-for and unsought, though most kindly granted, placed me in a situation, from my being attached for a length of time to the head-quarters of the commander-in-chief of the army in the north, and with whom I constantly resided, and thereby was enabled to see far more of the provinces which are the principal theatre of the war than most of my English comrades, whatever may have been their superior military knowledge' (pp. 15–16).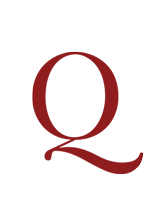 BARETTI, Joseph.
A journey from London to Genoa, through England, Portugal, Spain, and France . . . The third edition.
First published in English earlier the same year in both quarto (two volumes) and octavo (four volumes) formats. First published in Italian in 1762–3 following a journey made in 1760, Baretti rewrote the book in English, considerably expanding it, after a second journey made in 1768–9. The result is 'Baretti's longest and best sustained work in English, and upon it rests his chief claim to a place of honour in English literature' (Robertson, Los curiosos impertinentes, 1992, p. 28).