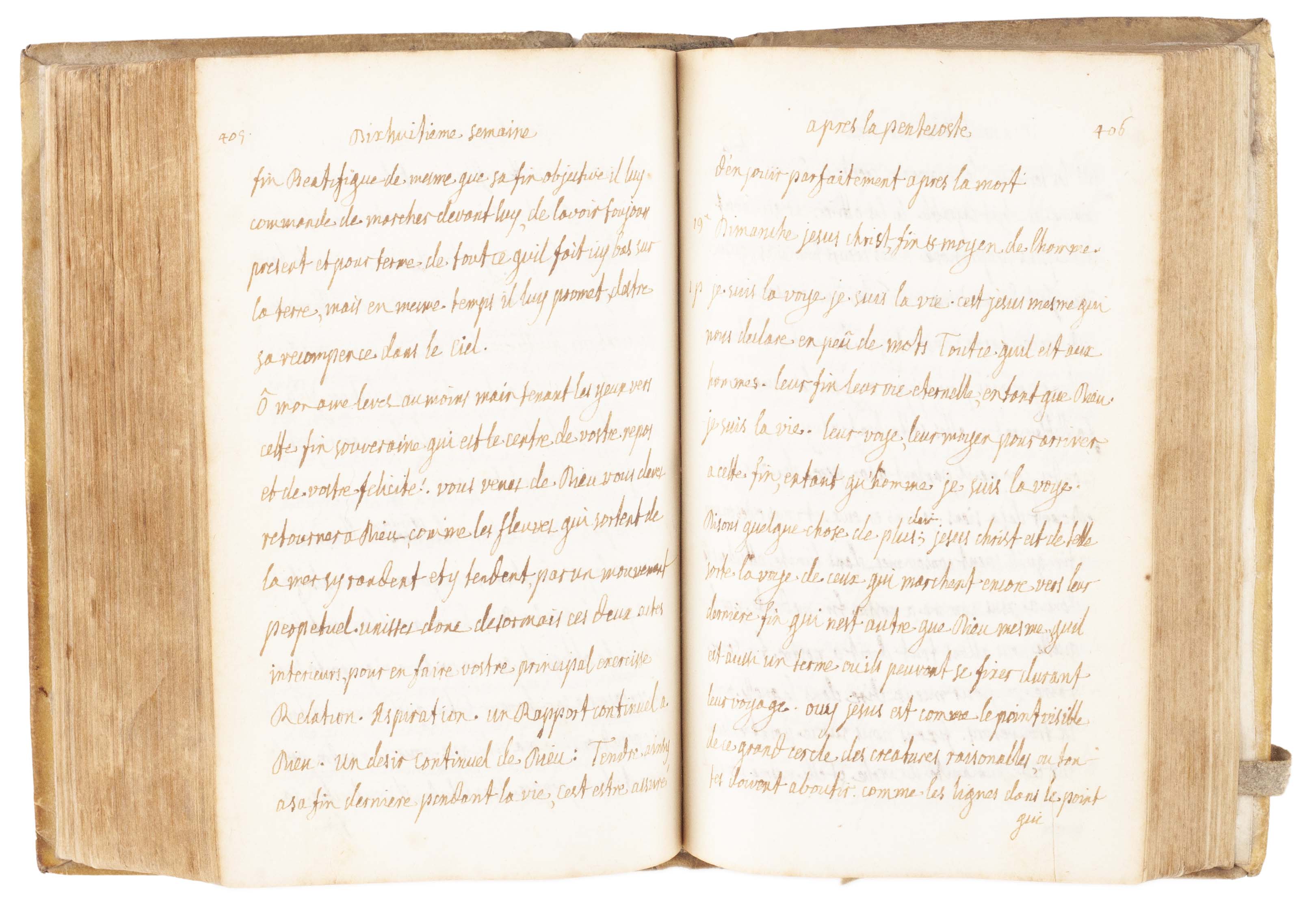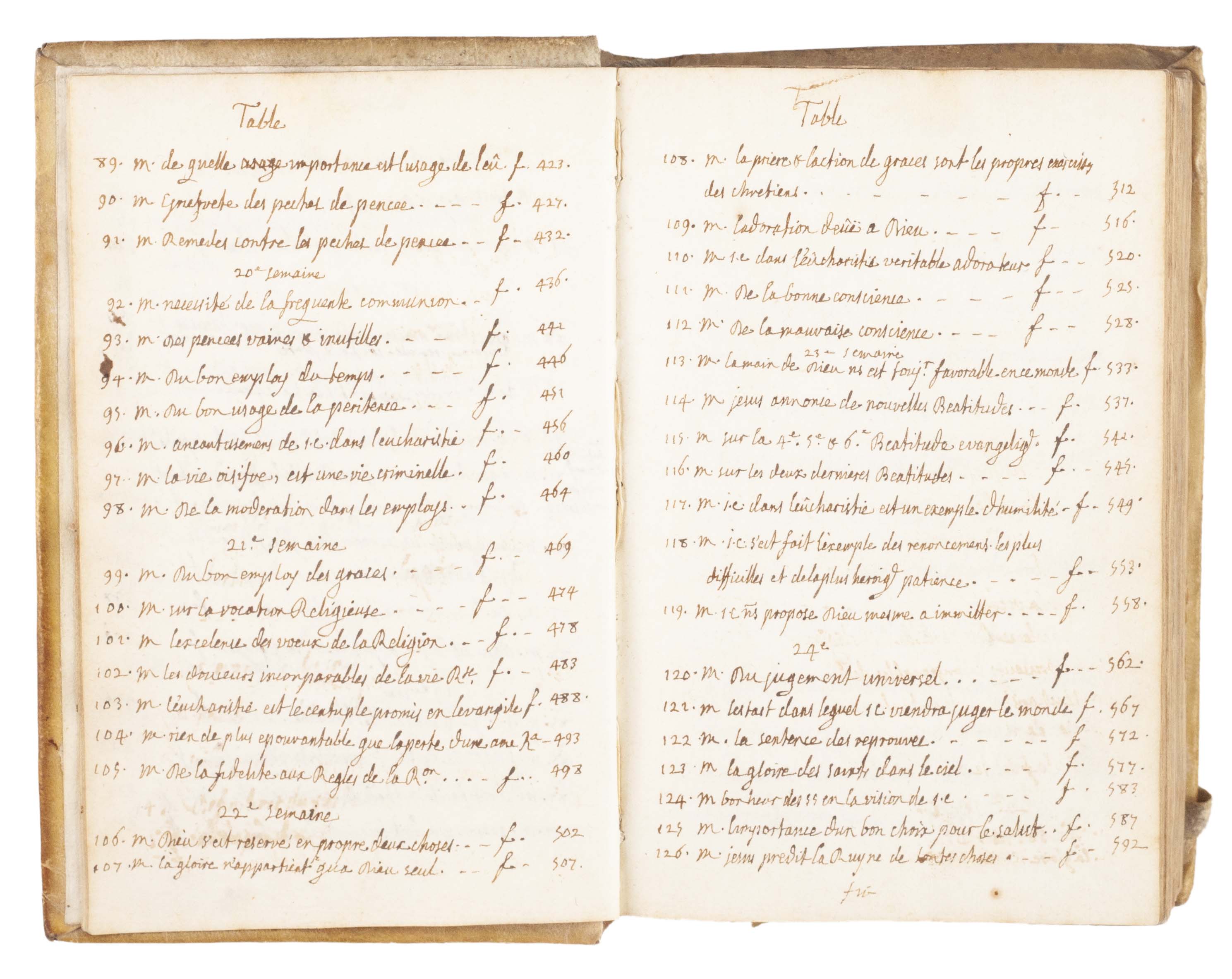 UNPUBLISHED RELIGIOUS MEDITATIONS
[HOMILETIC.] 
Meditations de la seconde annee. 
[France, c. 1700.] 
Manuscript on paper, 8vo, pp. [xii], 596, [4 (blank)]; early eighteenth-century French hand, brown ink, approximately 18 lines to a page, running titles, contemporary pagination; a very good specimen in contemporary vellum, leather ties; binding a little shaken and worn, ties perished.
£750

Approximately:
US $0
€0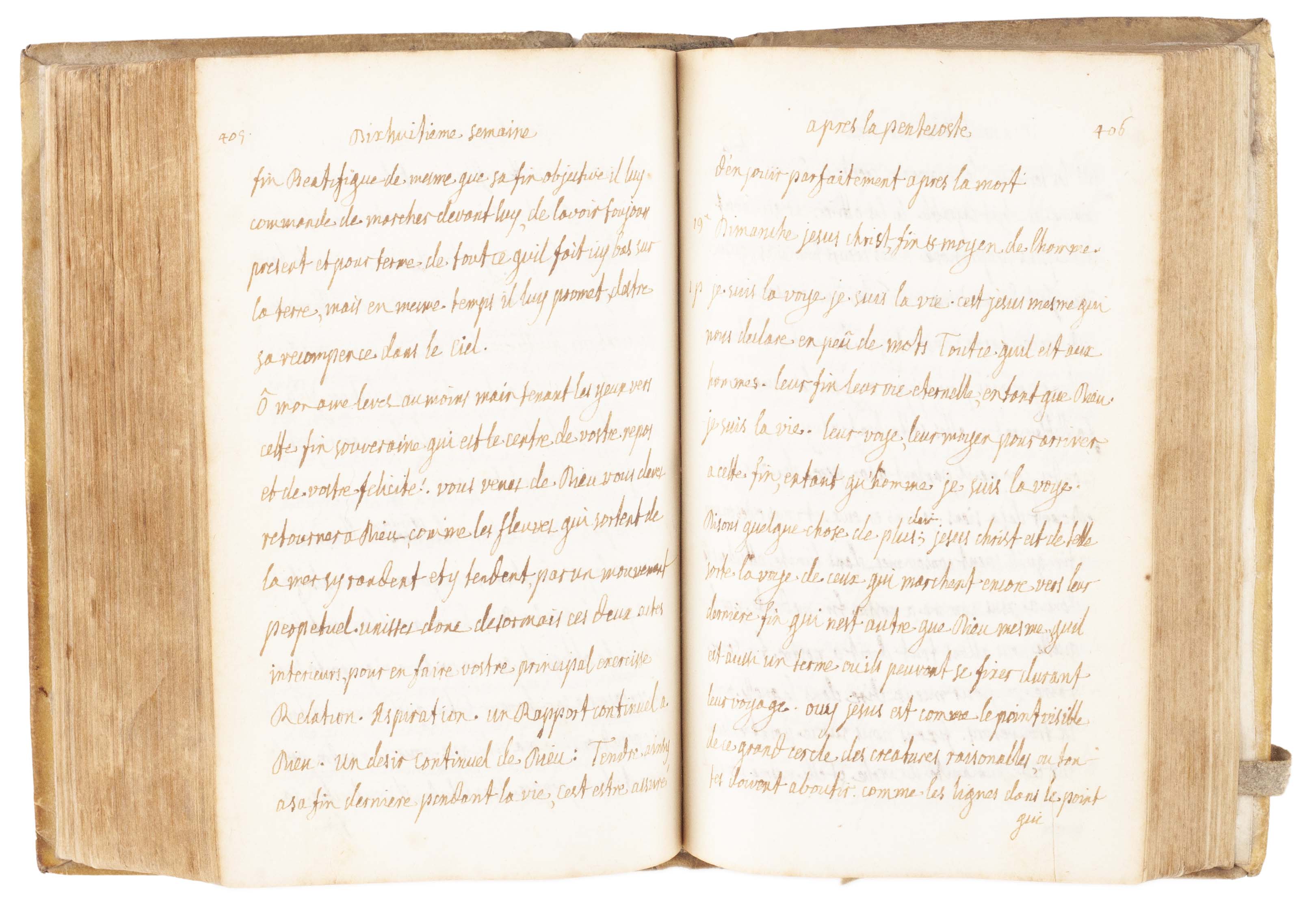 Added to your basket:
Meditations de la seconde annee. 
Apparently unpublished set of meditations for the Sundays in the Liturgical year running from the seventh to the twenty-fourth week after Pentecost, shedding light on tools and practices put in places in the homiletic art.  Themes range from reflections on the Eucharist, to consideration on mortality, on values, on grace, on human capacity for redemption.  The meditations are often prompted by the Gospel of the day, lending strength to the notion that this book be a cleric's personal tool for delivering semi-impromptu homilies: an aide-memoire, a structured repertoire of themes and examples made more convenient by a detailed table of content. 
You may also be interested in...
LEWIS, Wyndham.
Time and Western Man.
First edition, first issue (on heavier paper), of Lewis's 'single most important philosophical work' (Morrow & Lafourcade).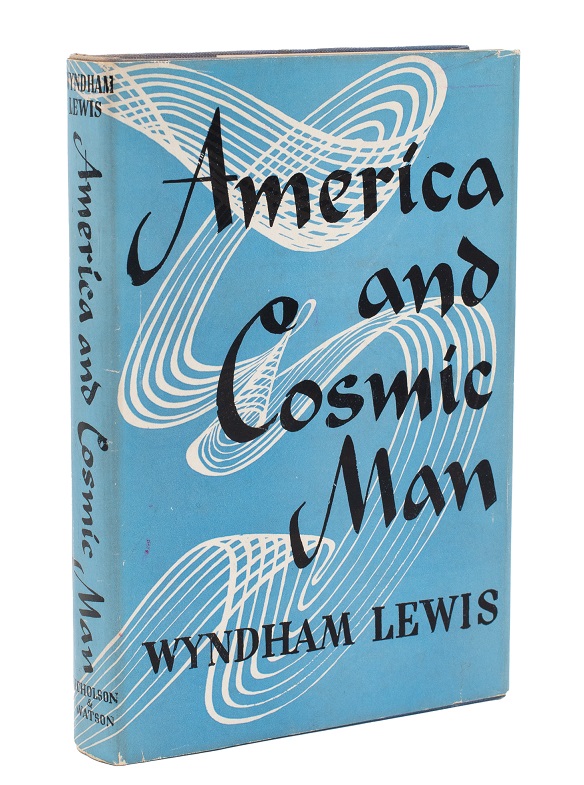 ON AMERICAN DEMOCRACY LEWIS, Wyndham.
America and Cosmic Man.
First edition, second state binding as always (the first, in green cloth, was rejected by Lewis as 'hideous' and was used on only 3 trial copies). In hand by 1943, not finished until 1946 and then rejected by American publishers until it finally found a British home in 1948, America and Cosmic Man is 'a work of considerable interest', 'concerned with the nature of American democracy, and the formative influences which have made it what it is', namely the 'beautiful polarity' of Hamiltonian centralizing authoritarianism and Jeffersonian decentralizing libertarianism (Bridson, Filibuster). Lewis's earlier distrust of FDR and the New Deal was here put fully in reverse, though he still, as ever, has plenty of time for criticism – lack of culture, over-commercialism, discrimination, etc.