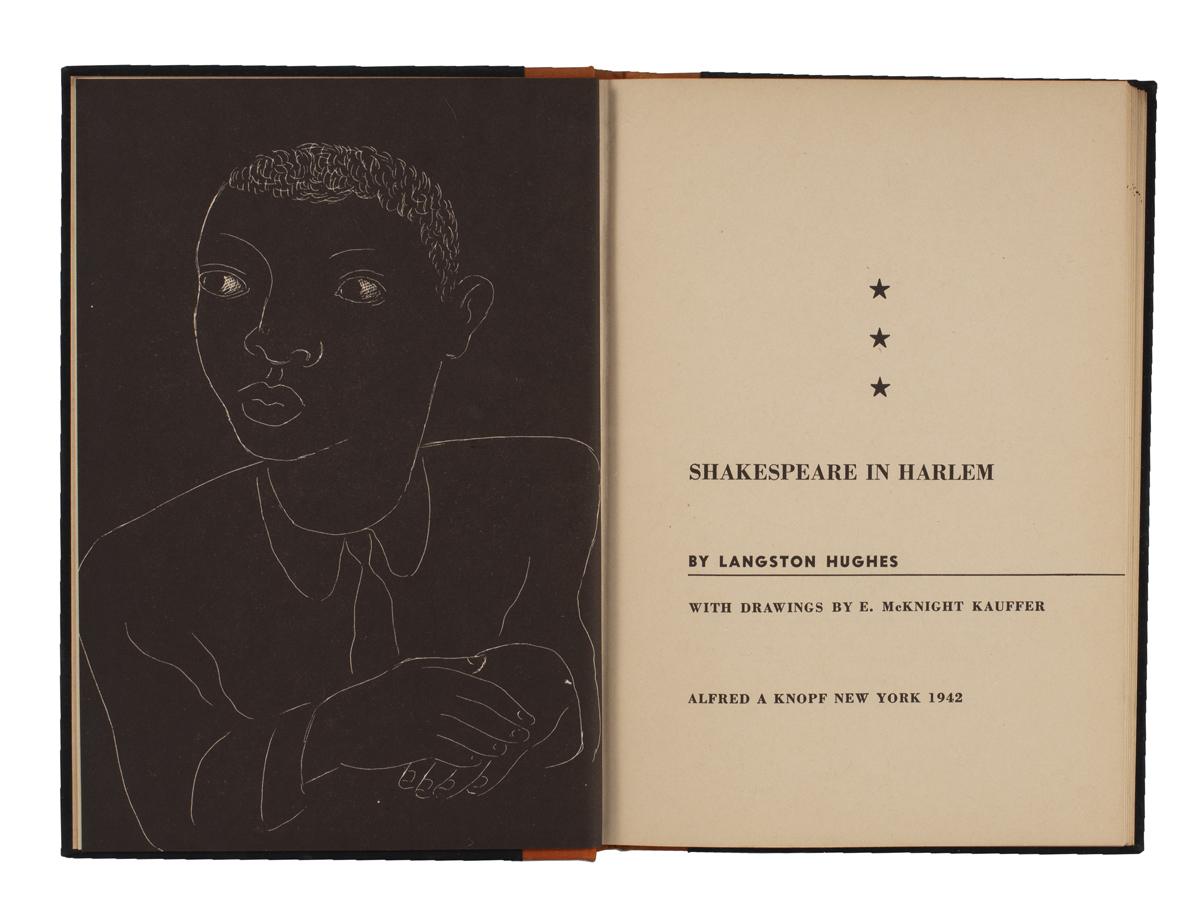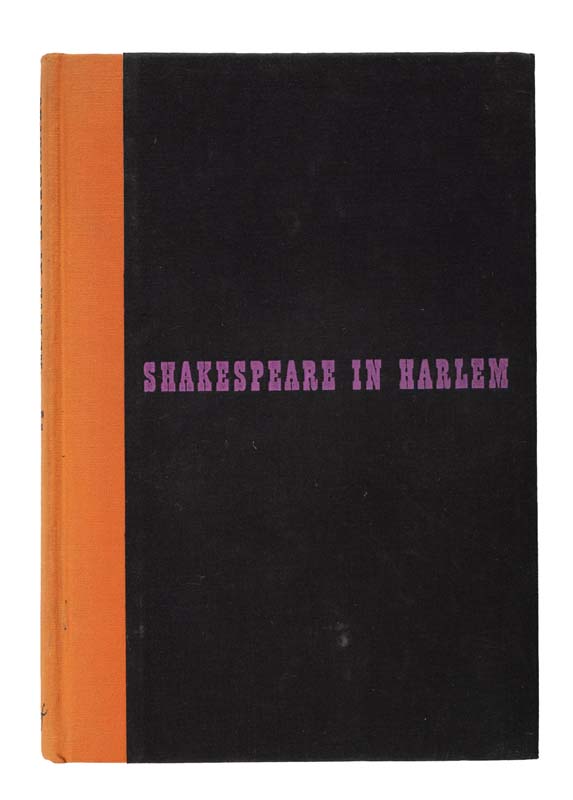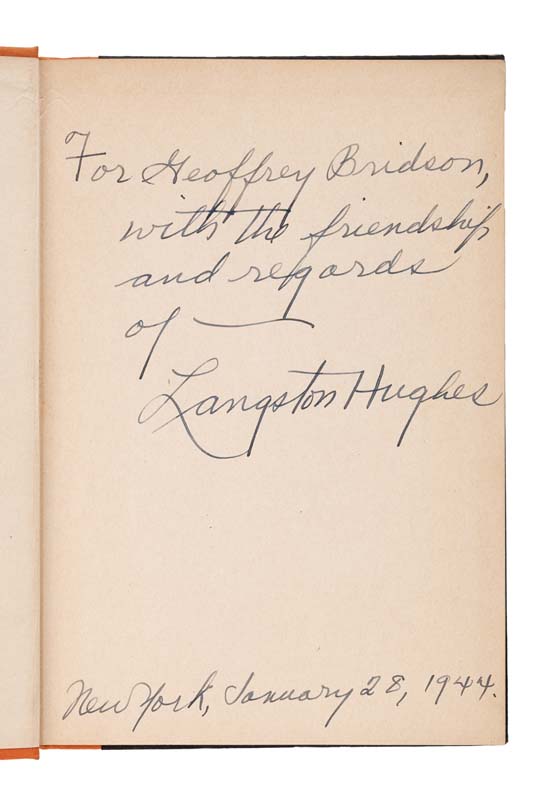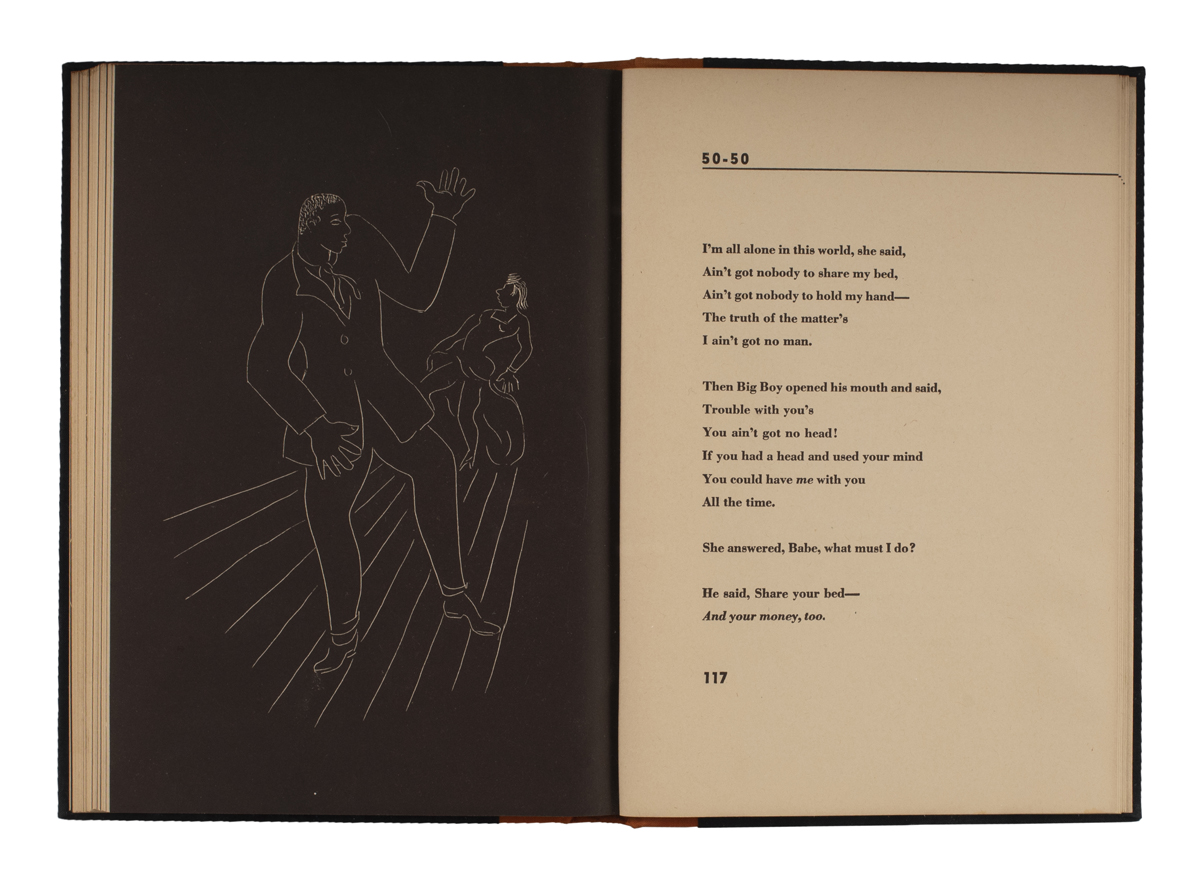 HUGHES, Langston. 
Shakespeare in Harlem. 
New York, Alfred A. Knopf, 1942.
8vo, pp. [14], 124, [2], with scratchboard illustrations by E. McKnight Kauffer; a very good copy in the publisher's black cloth, orange spine (sunned), wanting the dust-jacket; bookplate of Hughes's friend and creative collaborator, the BBC broadcaster D. G. Bridson.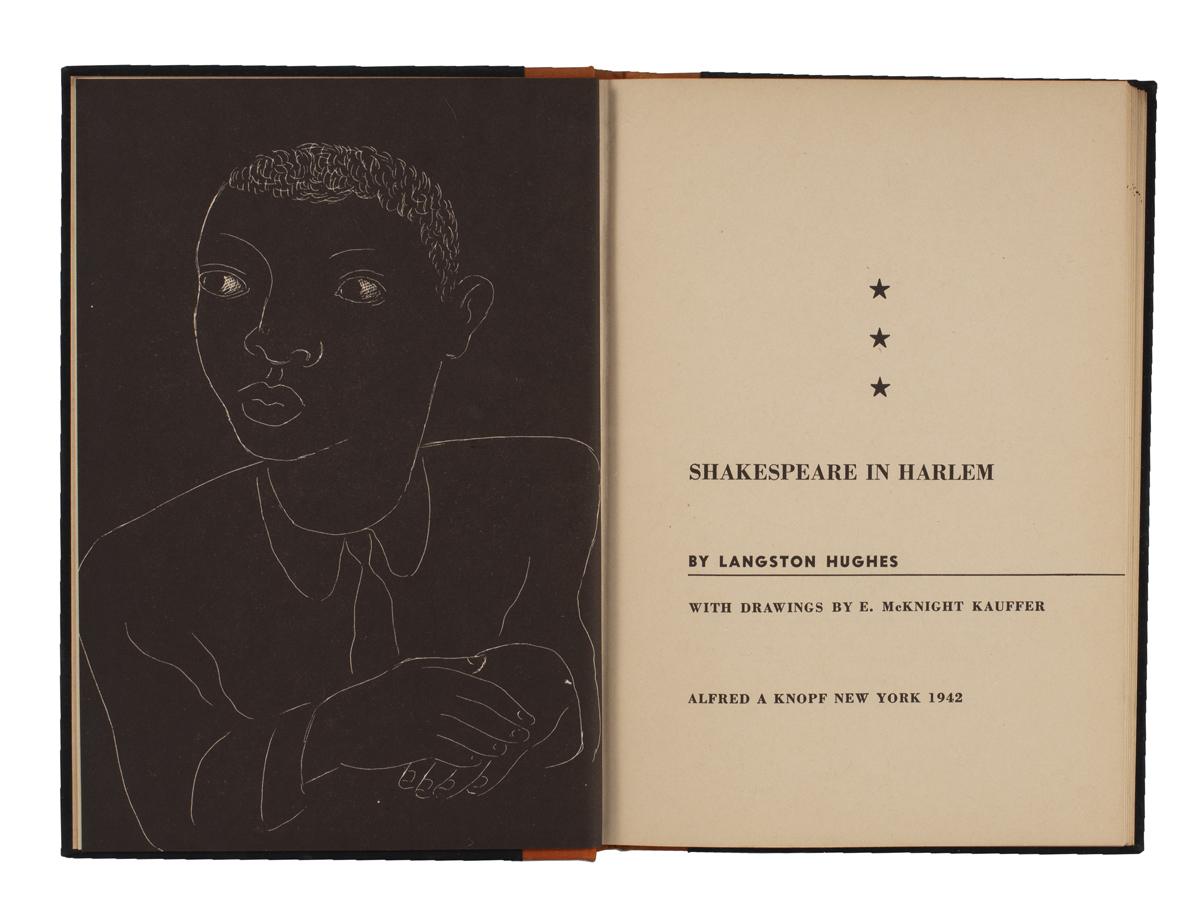 Added to your basket:
Shakespeare in Harlem. 
First edition of this wartime collection of poems, inscribed shortly after Hughes and Bridson met for the first time: 'For Geoffrey Bridson, with the friendship, and regards of Langston Hughes. New York, January 28, 1944'.
You may also be interested in...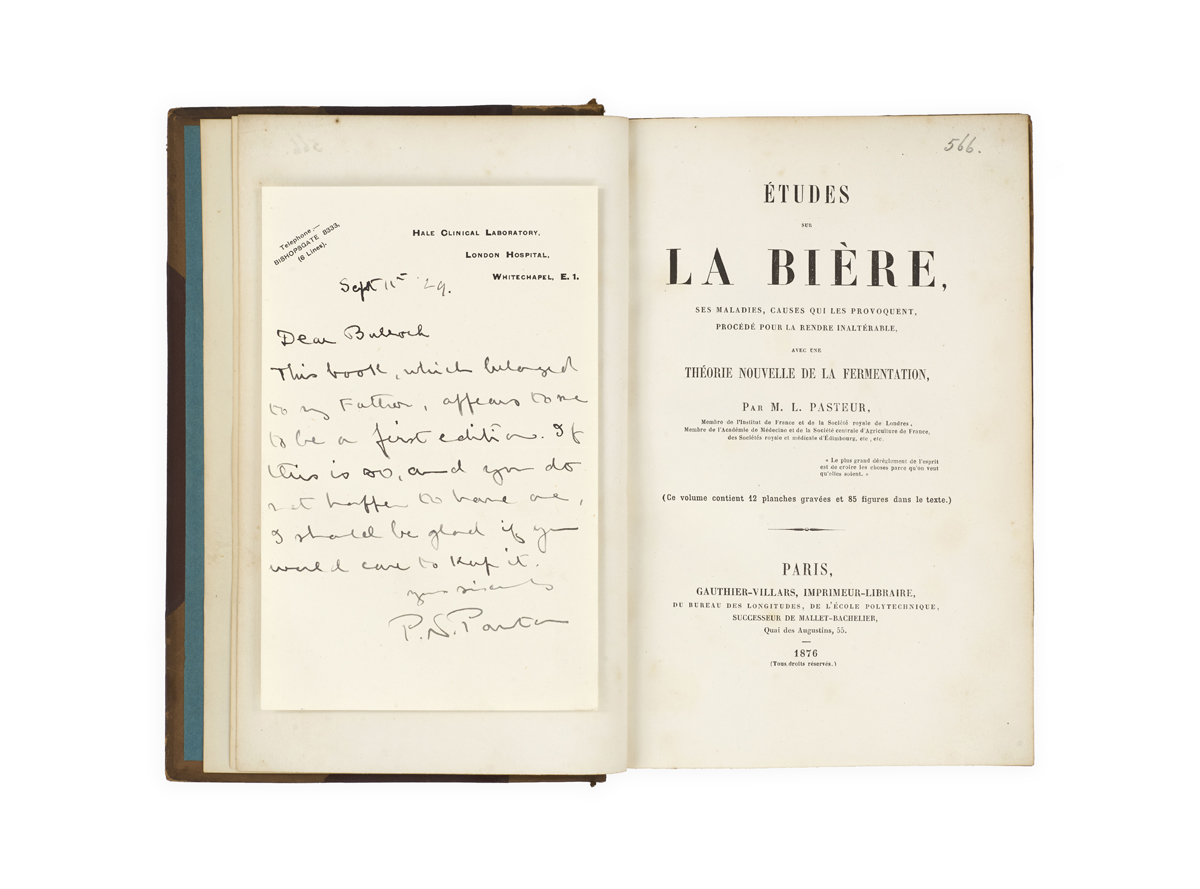 PASTEUR, Louis. 
Études sur la bière, ses maladies, causes qui les provoquent, procédé pour la rendre inaltérable, avec une théorie nouvelle de la fermentation. 
First edition.  In his Études sur la bière, Pasteur 'described a new and perfected method of preparing pure yeast [and] emphasized that yeast occasionally required small quantities of oxygen in order to retain its "youth" and its capacity to germinate in oxygen-free environments.  Having now achieved a new appreciation for the importance of oxygen in brewing, and especially the advantages of aerated wort, he insisted only that air should be carefully limited and freed of foreign germs rather than entirely eliminated' (DSB).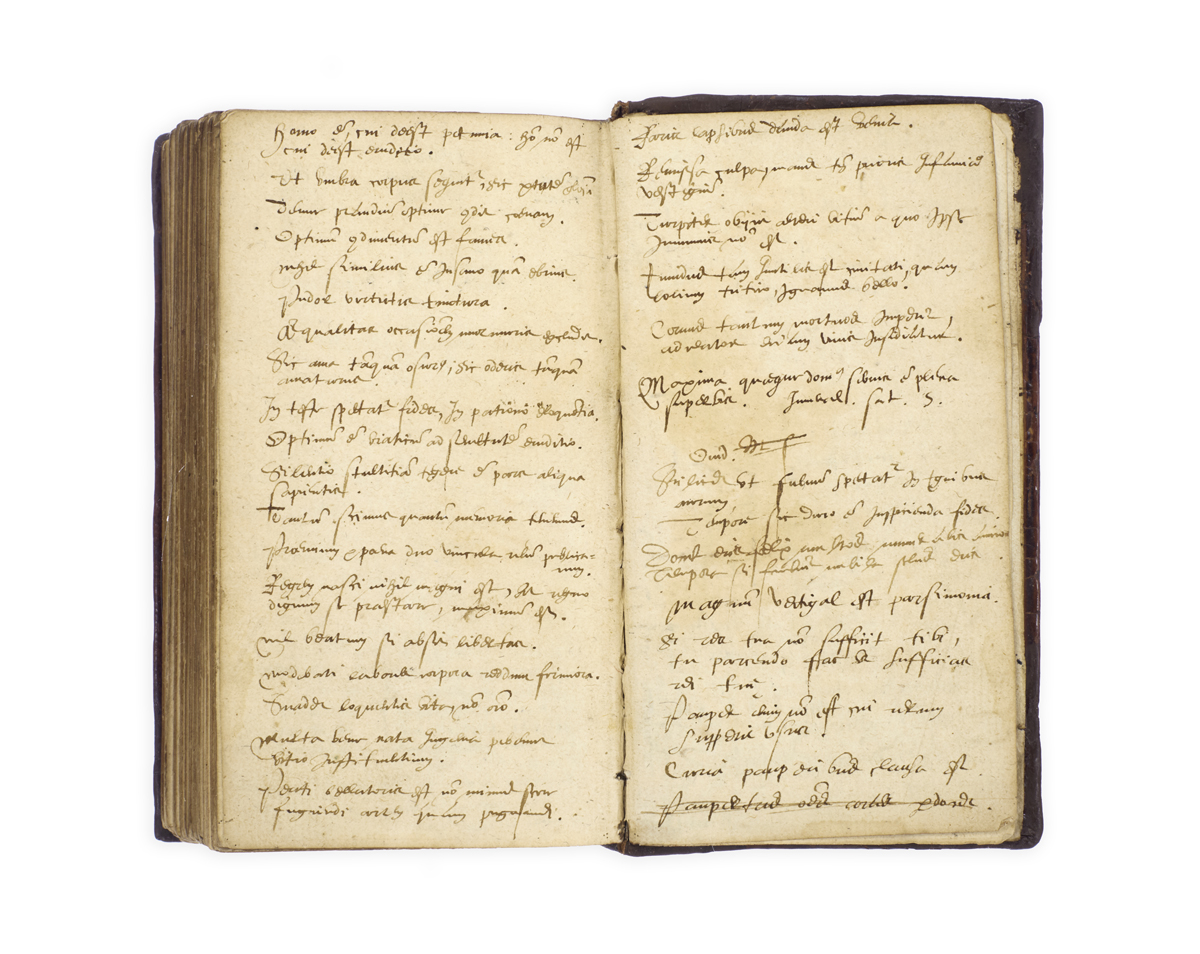 HOW TO USE A FLORILEGIUM MIRANDULA (or MIRANDOLA), Ottaviano. 
Illustrium poetarum flores. 
A remarkable copy, with numerous and eloquent contemporary annotations and additions in a French hand, of a scarce edition of an extremely popular collection of quotes and passages from classics of poetry, published by the renowned Flemish printer and composer Joannes Bellerus (Jean Bellère, 1526–1595).  This florilegium, which arranges passages from twenty-two authors (including Ovid, Horace, Virgil, Lucretius, Catullus, and Ausonius) by theme and sets these themes out alphabetically for easy reference, had first appeared in 1513; its effective format and the breadth of its content had, by mid-century, ensured its popularity both as an item for private libraries, and as a school text.