HURRY, Thomas.
Tables of interest, from one pound to five hundred millions, for one day; by which the interest for any sum of money within those limits may be found with more expedition than by any tables hitherto published. To the above are added, tables which have been formed with a view to expedite the business of those who deal in goods that are sold by the hundred weight.
12mo in sixes, pp. viii, 120; short tear to the fore-edge of pp. 41-42 just touching a few characters, a very good copy bound in contemporary speckled sheep; joints cracked and eroded, but cords sound, extremities worn; contemporary ownership inscription to the title and rear flyleaf, the verso of the title signed by the author, bookplate of The Royal Institution of Chartered Surveyors Reference Library to the front pastedown.
£350

Approximately:
US $491
€399
One of two editions published in 1786, the other one undated, ESTC does not give any precedence. Tables for calculating interest at a quarter, half, three-quarters, three, four, and five percent; intended as a quick reference for bankers and merchants. Hurry precedes his tables with four pages of example banker's accounts, demonstrating how his tables can be used.

This edition not in Goldsmiths' or Kress, but see Kress B.1082 for the other imprint. Rare, COPAC, ESTC, and OCLC locate 6 British institutional copies; at the BL, Glasgow, Norwich, Royal College of Surgeons, Cambridge, and the NLS; and only 1 U.S. institutional copy; at Michigan.
You may also be interested in...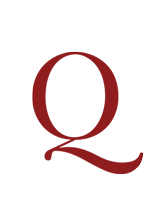 ELIZABETHAN SCHOOL BOOK OCLAND, Christopher.
Anglorum praelia, ab Anno Domini. 1327. anno nimirum primo inclytissimi Principis Eduardi eius nominis tertii, usque ad Annu[m] Domini 1558. Carmine summatim perstricta. Item. De pacatissimo Angliae statu, imperante Elizabetha, compendiosa narratio . . . Hiis Alexandri Nevilli Kettum: tum propter argumenti similitudinem, tum propter orationis elegantiam adiunximus.
First published in 1580, this is one of three closely similar 1582 editions of Ocland's Anglorum proelia which add two works at the end: Ocland's Eirēnarchia (a continuation of Anglorum proelia first published in 1582) and Alexander Neville's account of the 1549 Norfolk rising, De furoribus Norfolciensium Ketto duce (first published in 1575).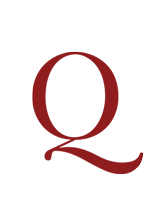 SCHRÖDER, Ernst.
Abriss der Algebra der Logik. Bearb. im Auftrag der deutschen Mathematiker-Vereinigung von dr. Eugen Müller. In drei Teilen. Erster Teil Elementarlehre.
First edition of the first of two parts of Schröder's Abriss, edited by E. Müller and published posthumously in 1909 and 1910. Committed to the reform and development of logic, Schröder debuted in this field with a fundamental revision of Boole's logic of classes, which emphasized the notion of the duality in logical multiplication and logical addition introduced by W. S. Jevons in 1864. 'Although Jevons and Frege complained of what they saw as the "mysterious" relationship between numerical algebra and logic in Boole, Schröder announced with great clarity: "There is certainly a contrast of the objects of the two operations. They are totally different. In arithmetic, letters are numbers, but here, they are arbitrary concepts." He also used the phrase "mathematical logic"' (Encyclopaedia Britannica). Schröder's declared aim in the field of logic was to facilitate the exact manipulation of relative concepts, and pave the way for a scientific 'universal language' built on signs rather than sounds.