JACOBS, H. W.
Betterment Briefs. A Collection of Published Papers on Organized Industrial Efficiency.
New York, John Wiley & Sons, 1909.
Large 8vo, pp. [iv], ii, [3]–271, [3] blank, 19 (publisher's advertisements), [1] blank; with a photographic frontispiece, numerous photographs and tables within the text; ink ownership to the verso of the front free endpaper, otherwise a very good, clean copy in the original publisher's cloth, spine lettered gilt, rubbed at extremities.
£220

Approximately:
US $267
€260
Added to your basket:
Betterment Briefs. A Collection of Published Papers on Organized Industrial Efficiency.
Second, definitive edition. 'The nucleus of the present volume is a series of four articles published by Mr Jacobs in The Engineering Magazine from September, 1906, to January, 1907, under the title "Organization and Economy in the Railway Machine Shop". This was followed in June by a paper on "The Square Deal to the Railway Employee", and continued a year later, in June, 1908, by a discussion entitled "Personalism in Railroading; a Study of Changing Conditions."

'These all appeared in pamphlet reprint editions, quickly exhausted. Later in 1908, the greater part of the work was reissued, somewhat altered in form, and combined with other papers by the same author which had been published from time to time in The Railroad Gazette and The American Engineer and Railroad Journal, or had been presented before various professional bodies. The entire issue of this enlarged volume, entitled "Betterment Briefs", in turn, was soon absorbed in private and general circulation.

'Meanwhile the work on the Santa Fé was proceeding to the development of a new order – new, not only to the road, but to the ideals of railroad operation generally. In the mechanical and stores' departments, in the apprenticeship system, and in all the relation with employees, both financial and friendly, standards were being attained which made Santa Fé a center of observation and study for railway officials throughout the country. Both inside and outside the organization in which Mr Jacobs was directing so strong a motive force, there was a need for a logical presentation of the various aspects and activities of the Betterment work – a presentation which should properly correlate the several influences and agencies and show them in their proper proportion and connection with one another. This book appears as the fulfilment of the need' (Charles Buxton Going, in the preface).
You may also be interested in...
DIVING DEPICTED DU TEMPLE, Louis.
Du Scaphandre, et de son emploi a bord des navires … accompagné de 2 planches.
First and only edition of this work on the diving-suit, with an attractive early depiction of its use. The text addresses the recently patented diving-suit of Joseph-Martin Cabirol, providing a detailed description of the suit and its constituent parts, advice to divers (including what to wear under the suit and a series of signals given by tugging the cord), and arguments for the uses to which the suit could be put – among them repairing damage to ships below sea-level, finding routes for beached boats, and recovering lost anchors.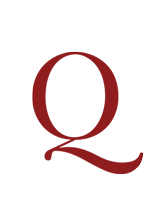 COMTE, Auguste, and Albert CROMPTON (editor).
Confessions and Testament of August Comte: and his correspondence with Clotilde de Vaux.
First edition in English of Comte's Confessions, which first appeared with his 'testament' in French in 1884. These take the form of 'Twelve Saint Clotildes', a series of annual confessions which he recited to his muse's grave. Clotilde de Vaux was a divorced woman whom Comte met in 1844 through one of his students; their first recorded letter was written in 1845, in which they are discussing Fielding's Tom Jones. Clotilde rejected Comte's love as a divorced woman and a devout Catholic, though they continued to correspond, until in the following year Clotilde died of tuberculosis, becoming a Saint of the Positivist religion. The 'Testament' is simply Comte's legal will, in which can be found the details of the bequest of his books to various disciples, including the 'small edition of the Divina Commedia, which serves me for daily use'.