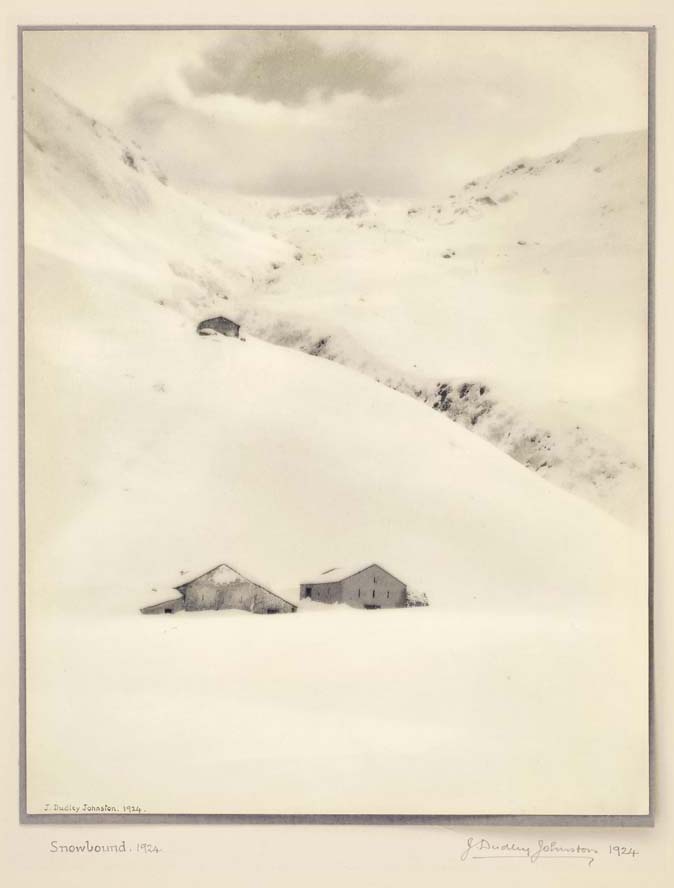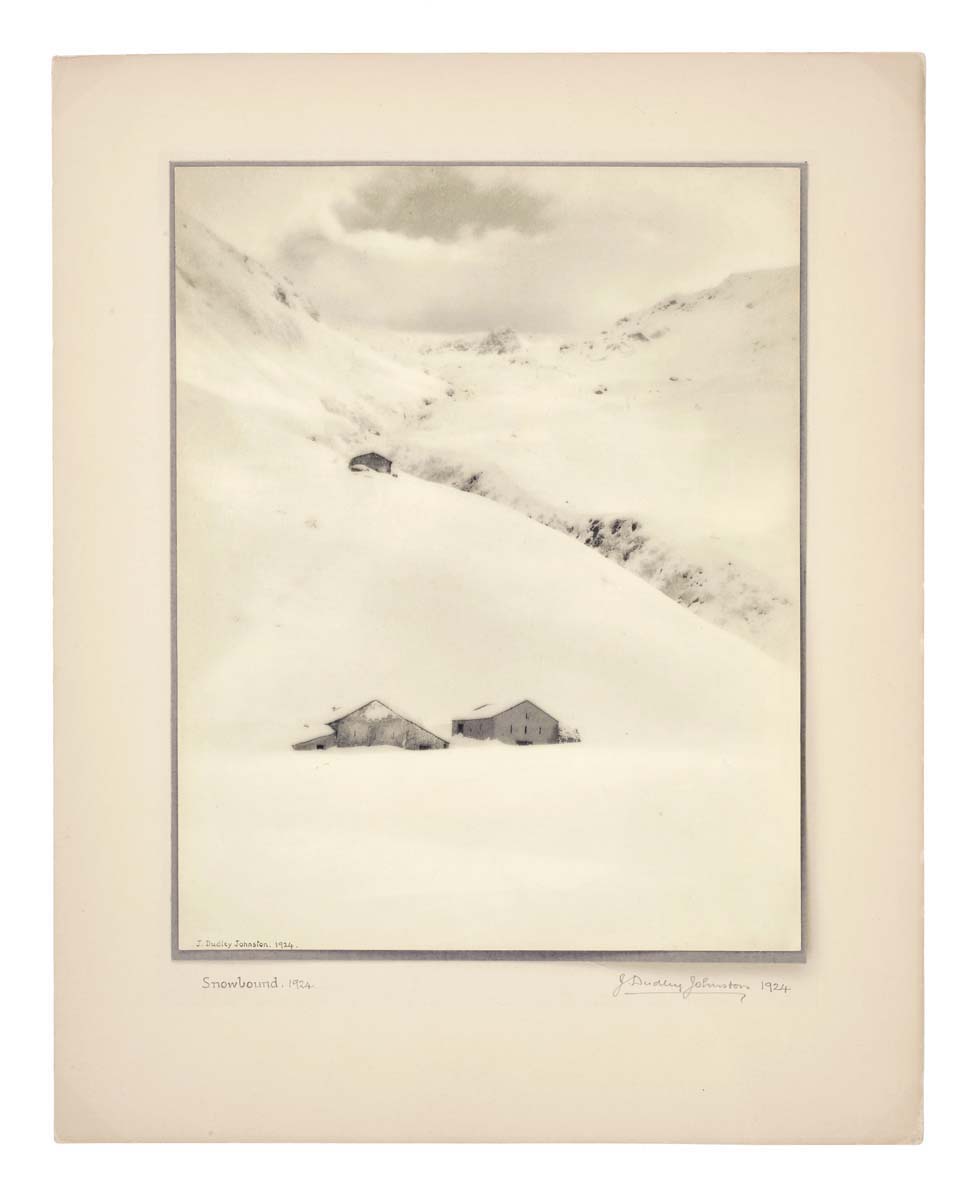 JOHNSTON, J. Dudley.
Snowbound.
1923-'24.
Gelatin silver print, 14½ x 11⅜ inches (368 x 290 mm), signed and dated 1924 in ink on image, signed and titled 'Swiss Winter Scene' in ink on verso of first mount, signed, titled and dated in pencil on the second mount.
£2200 + VAT

Approximately:
US $2716
€2533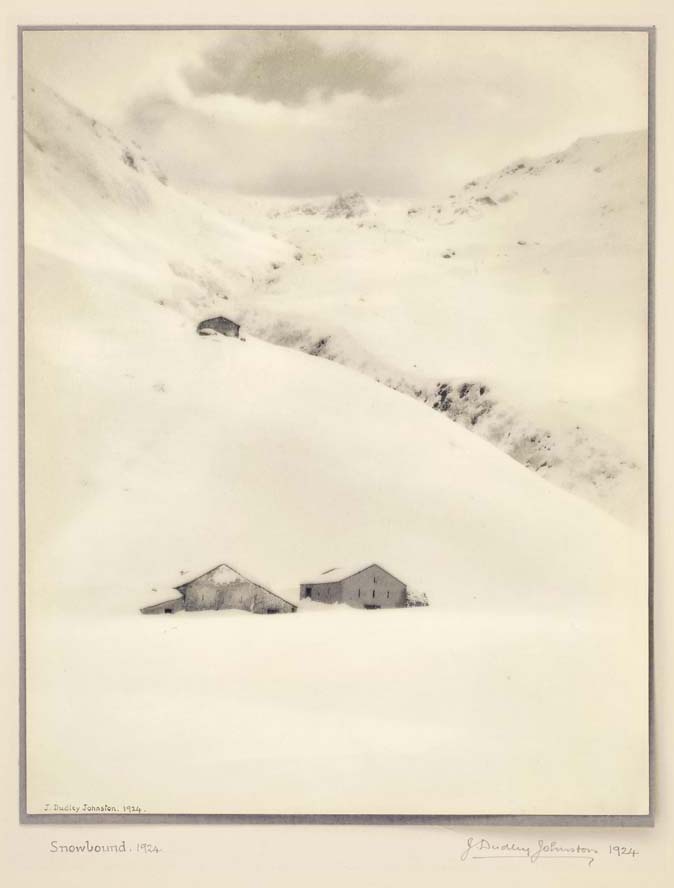 Added to your basket:
Snowbound.
An attractive Swiss winter scene by J. Dudley Johnston. Johnston (1868–1955) was President of the Royal Photographic Society from 1923-'5 and again from 1929-'31. He was a leading Pictorialist photographer, a member of the Linked Ring Brotherhood, and responsible for establishing the historic collection of photographs owned by the RPS.
You may also be interested in...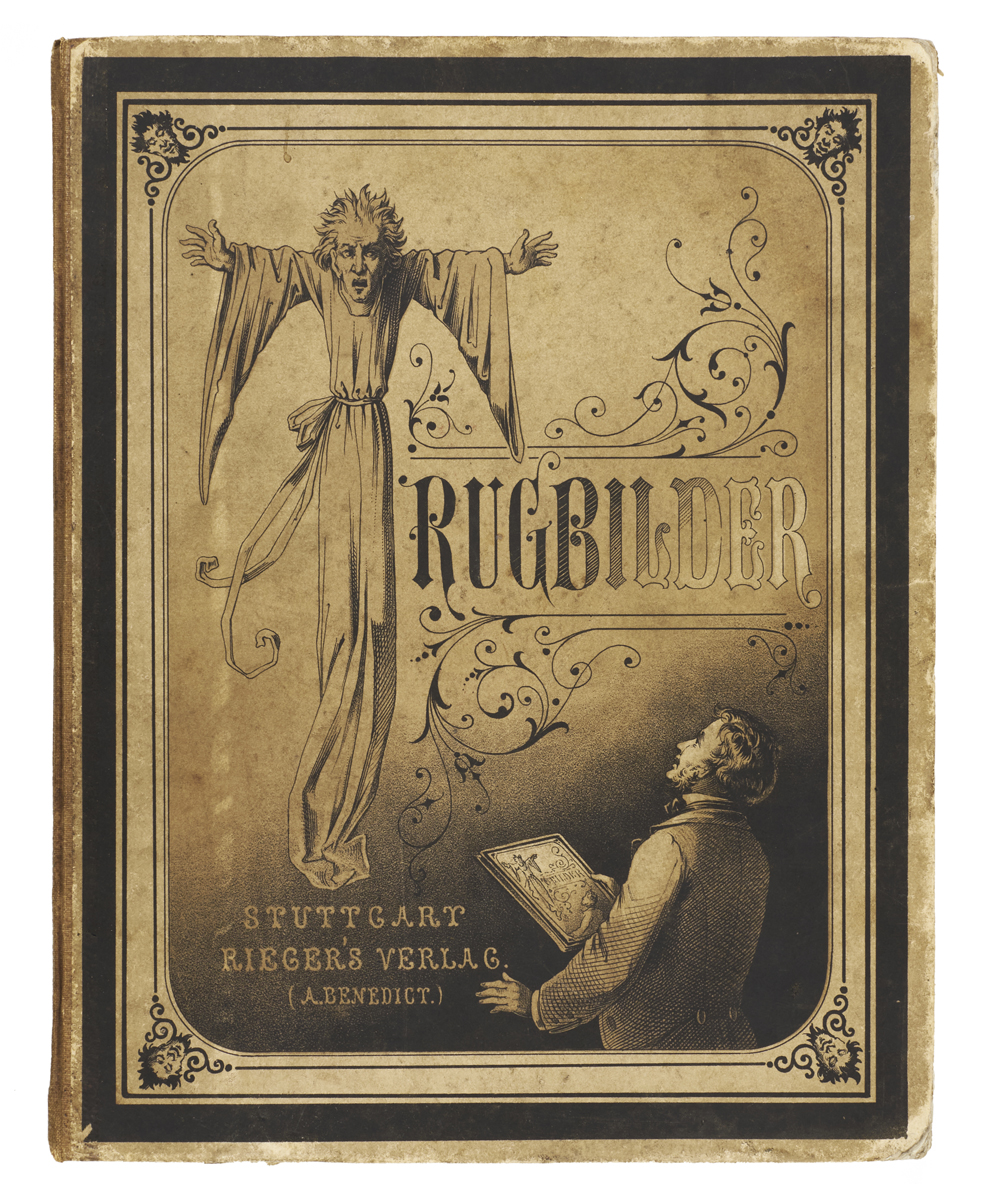 GHOSTLY ILLUSIONS REFELL, A. 
Trugbilder: Eine Anleitung Erscheinungen, auf optischer Täuschung beruhend, nach Belieben hervorzuheben und wissenschaftliche Erklärung derselben … mit 10 Illustrationen und 16 colorirten Taflen. 
First German edition, rare, of this fascinating study of mirages and optical illusions, in particular ghostly apparitions, in which the author attempts to demonstrate using the principles of optics how they might appear, with the aim of proving the absurdity of the superstitions to which they give rise. 
HANWAY, Jonas.
An historical account of the British trade over the Caspian Sea, with a journal of travels from London through Russia into Persia, and back again through Russia, Germany and Holland, to which are added, the revolutions of Persia during the present century, with the particular history of the great usurper Nadir Kouli ...
First edition of Hanway's narrative of his trade mission to Russia, Persia, and the Caspian Sea. Having joined the Russia Company in 1743, Jonas Hanway (1712–1786) sailed for Riga in April that year, before travelling on to St Petersburg, Moscow, and Astrakhan in an attempt to re-establish the fragile trade route to Persia via the Caspian Sea. His mission proved unsuccessful: he was robbed by Khyars and later concluded 'that the trade held no great promise, for Persia was too poor and Russia was wholly disinclined to see the expansion of Persian power on its southern frontier' (ODNB). Published after his return to London in 1750, his Account is notable as one of the first European reports of the Caspian region, for its considerable information on the Russian court, where he spent several years, and the German cities visited on his return journey, and for its extensive contemporary history of Persia.