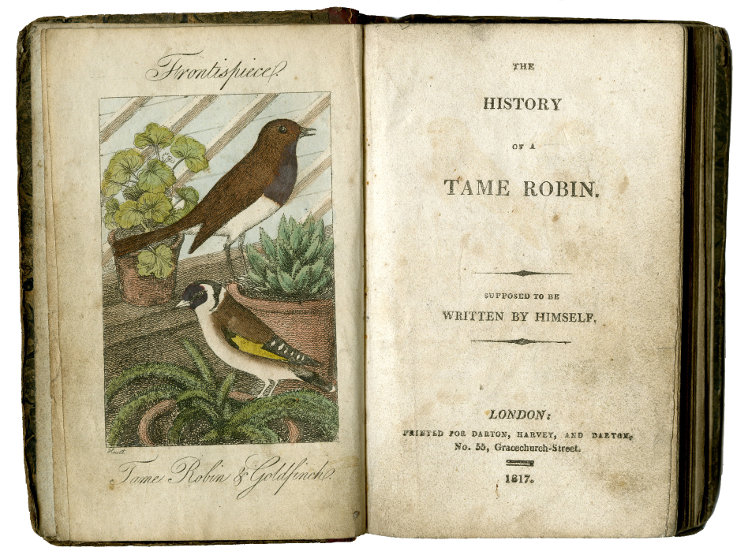 [KEENE, Marian].
The History of a tame Robin. Supposed to be written by Himself.
London: Printed for Darton, Harvey, and Darton … 1817.
12mo., pp. [2], 153, [1], with an engraved frontispiece, neatly coloured by a contemporary hand; slightly dusty, some light foxing, but a good copy in the publisher's original quarter red roan and marbled boards; boards and spine somewhat rubbed.
£325

Approximately:
US $404
€360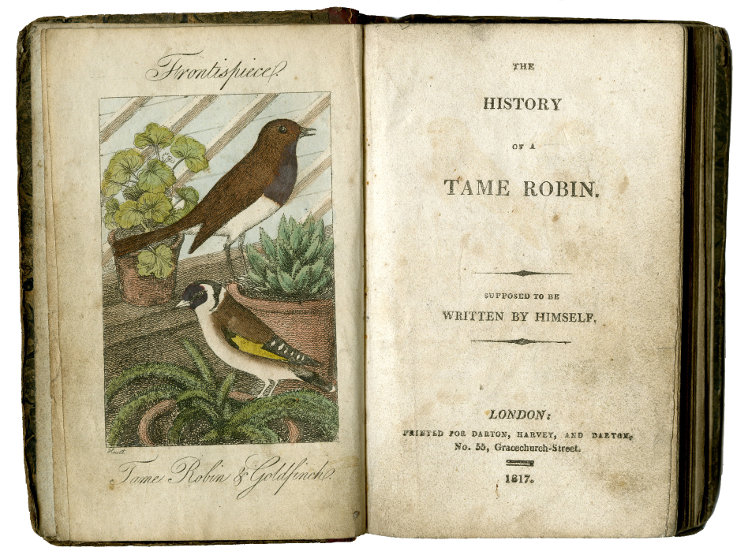 Added to your basket:
The History of a tame Robin. Supposed to be written by Himself.
First and only edition. The tame Robin recalls a life of adventure enriched by human and avian friendships. A childhood spent in a school-room helped him attain 'a sufficient knowledge of literature to relate my adventures'. His life, though happy, is not without its vicissitudes: he loses a close friend, Goldey the goldfinch, to a bird of prey and spends a disconcerting time in the ownership of a spoilt child who starves sparrows to death.

This is the only known work by Marian Keene.

Darton G533.
You may also be interested in...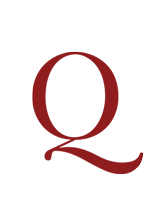 WITH CHARMING PLATES HOWITT, Samuel.
The angler's manual; or, concise lessons of experience, which the proficient in the delightful recreation of angling will not despise, and the learner will find the advantage of practising ... Embellished with twelve plates, of fish, fishing, baits, and tackle, designed and etched by S. Howitt.
First edition of this angling classic, with excellent plates by the painter and etcher Howitt (1756/7-1823), depicting a variety of fish, as well as charming scenes of minnow-, fly-, pike- and float-fishing. A keen sportsman, hunter, rider and angler, Howitt became a professional artist when financial difficulties forced him to earn a living, exhibiting at the Royal Academy and illustrating many sporting and zoological books. His early work was influenced by his brother-in-law Thomas Rowlandson but he soon developed his own style, capturing rural sport with great fluidity and excitement.
PLINY UPDATED, WITH CHARMING ENGRAVINGS PLINY, the Elder.
C. Plini secundi des wijdt-vermaerden natur-kondigers vijf boecken. Handelende van de nature. I. Vande menschen. II. Vande viervoetige en kruypende dieren. III. Vande vogelen. IV. Vande kleyne beestjes of ongedierten. V. Vande visschen, oesters, kreesten ...
One of several Dutch editions of selections from Pliny's Natural History to appear in the half-century following the publication of the first Dutch translation in 1610. The present edition, like many of the others, is enlarged to include much information not available to Pliny (the additions are printed in italics). Comprising extracts from Books 7–11 of the Natural History (on human beings, quadrupeds, birds, small animals and fishes respectively), it is especially notable for the many charming engravings of exotic birds and animals, some of them newly-discovered, in particular the orangutan ('Indianschen satyr'), the armadillo, the ant-eater, the dodo, and the tree dragon.
 
COPAC records the British Library copy only. Worldcat records no copies in the US.