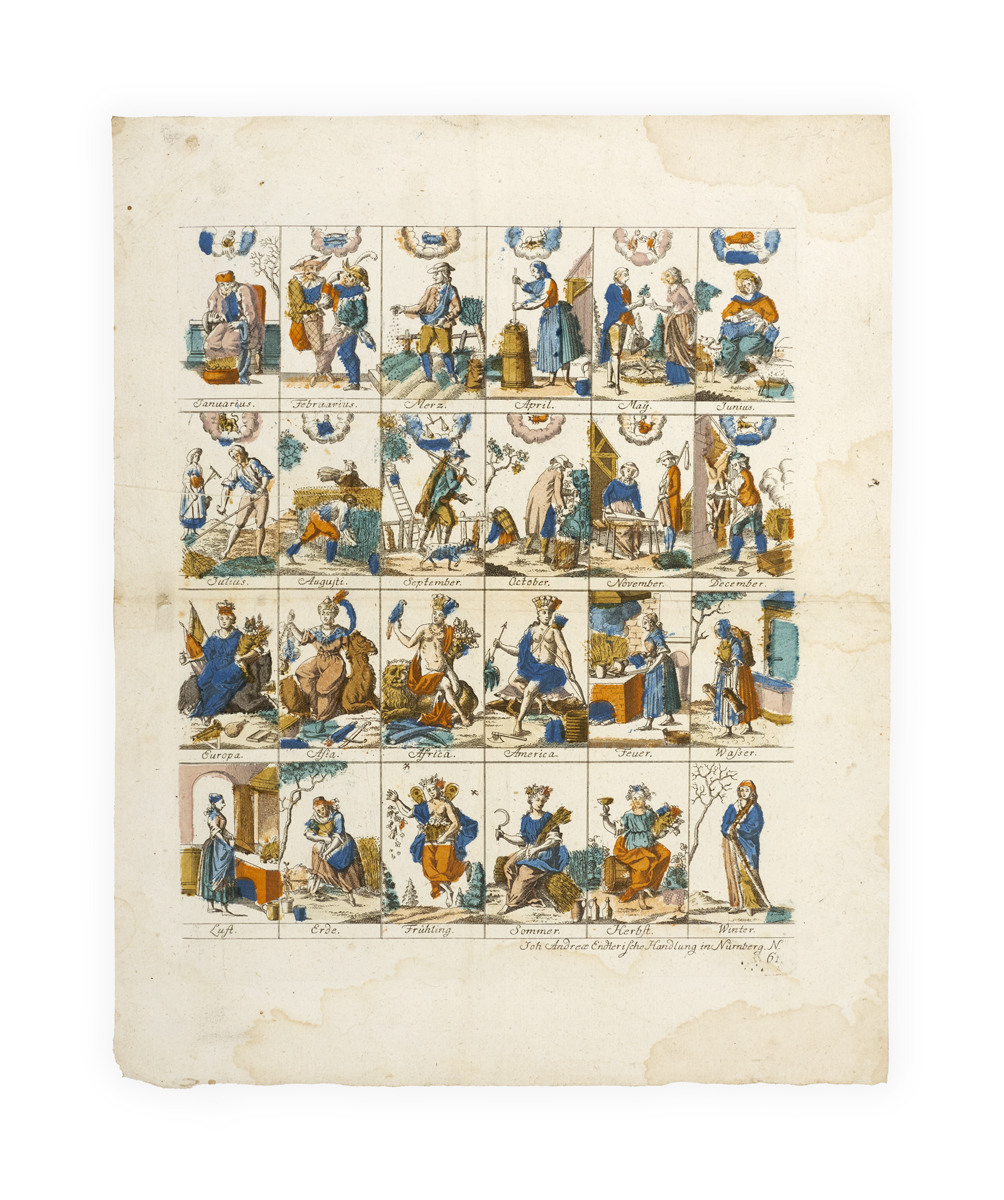 CALENDARS AND CONTINENTS
[LABOURS OF THE MONTHS &c.] 

Januarius.  Februarius.  Merz.  April … 
Nuremberg, Joh. Andreae Endterische Handlung, [second half of eighteenth century]. 
Copper engraving (sheet 428 x 343 mm, plate 343 x 271 mm), with 24 scenes in compartments in 4 rows of 6, each with caption at foot, 'Joh Andreae Endterische Handlung in Nürnberg N. 61' to bottom right; somewhat crude contemporary hand colouring in blue, yellow, orange, and pink; horizontal and vertical creases from folding, some light marginal dampstaining, a few tiny holes, a couple of small repairs to blank verso.
£475 + VAT

Approximately:
US $597
€554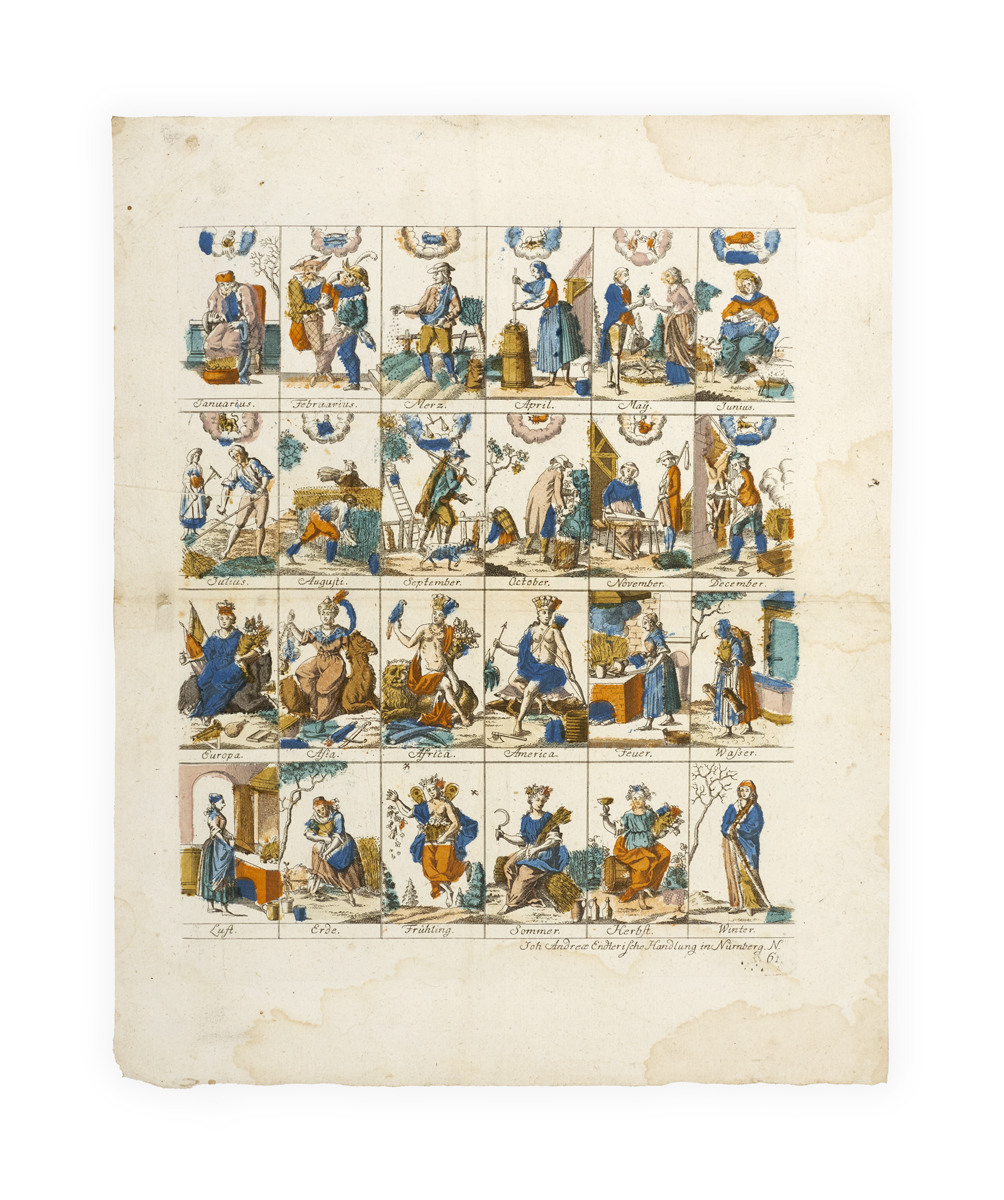 Added to your basket:
Januarius.  Februarius.  Merz.  April … 
A scarce popular print depicting the labours of the months and signs of the zodiac, four continents, the four classical elements, and the four seasons. 

The top half of the engraving is devoted to the twelve months of the year, beginning with an amply clothed man warming himself before a brazier, with the sign for Aquarius above.  The remaining months include a pair of jesters in February, a courtly couple in May, sheep shearing in June, hunting and gathering in September, and butchering a pig in December.  The lower half portrays the four continents of Europe, Asia, Africa, and America; the four elements fire, water, air, and earth, all represented by a female figure undertaking chores in the house and garden; and the four seasons, with spring shown as a winged and bare-breasted female figure strewing flowers from a basket with swallows in the background. 

The Endterische Handlung – successors to the Nuremberg printer and publisher Johann Andreas Endter (1625–1670) – remained in operation until 1854. 

We have been unable to trace any other copies. 
You may also be interested in...