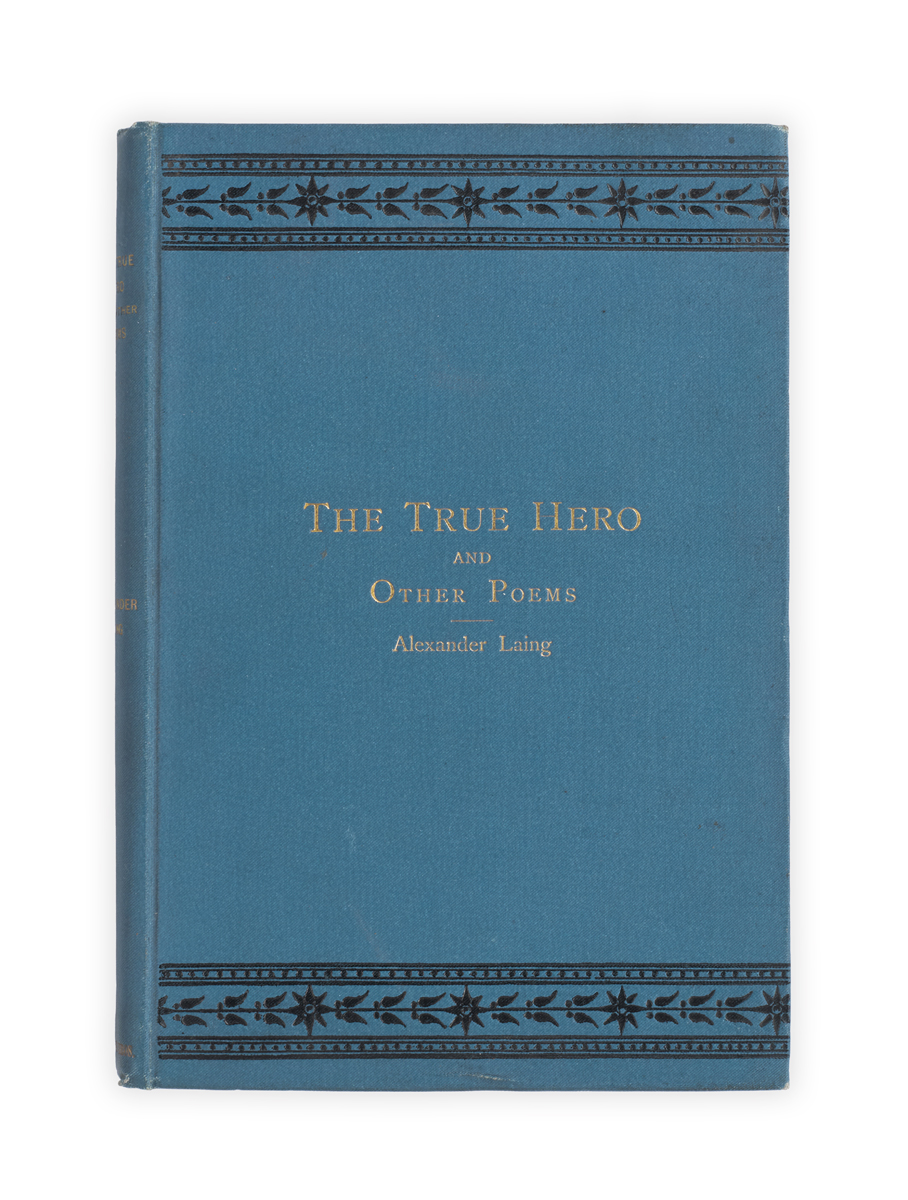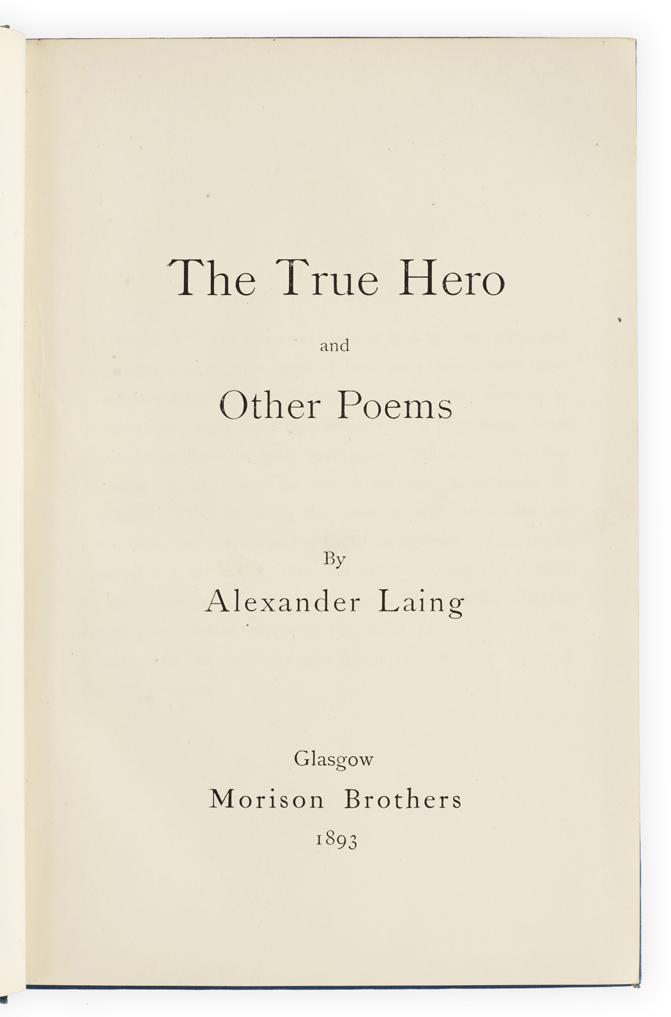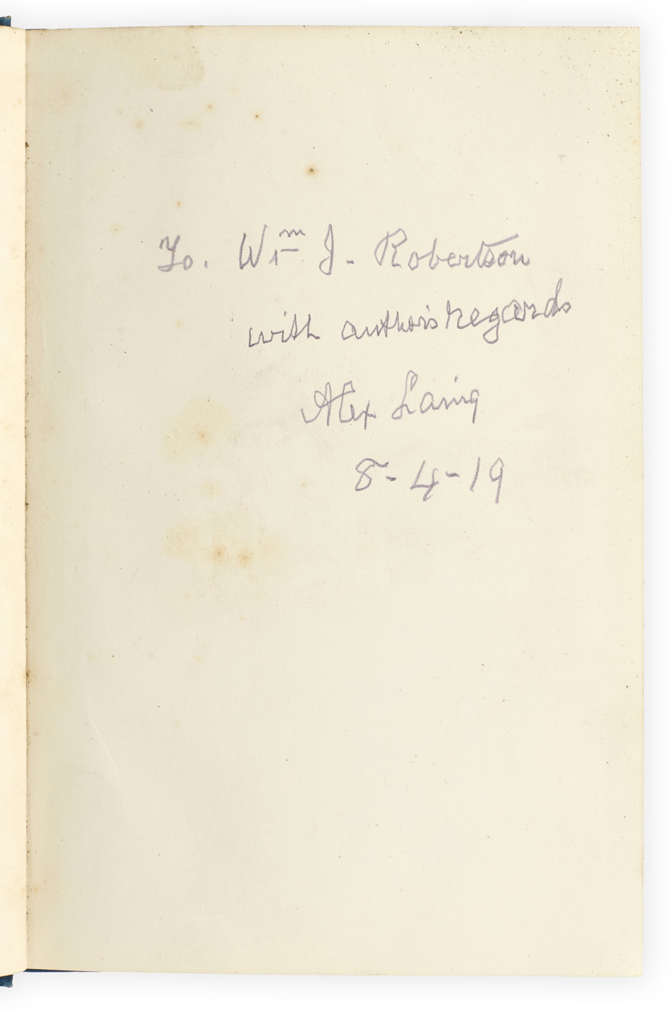 AUSTRALIAN EMIGRATION AND 'FATHER CHRISTMAS TURNS SOCIALIST'
LAING, Alexander. 
The True Hero and Other Poems … 
Glasgow, Morison Brothers, 1893. 
12mo, pp. 164; with preliminary blank and a half-title, errata slip tipped onto contents page; small stain to upper margin of pp. [9-12], otherwise a fine copy; in the publisher's blue cloth, blocked in black and blind, lettered in gilt; small mark to lower board; pencil presentation inscription to preliminary blank.
£375

Approximately:
US $457
€420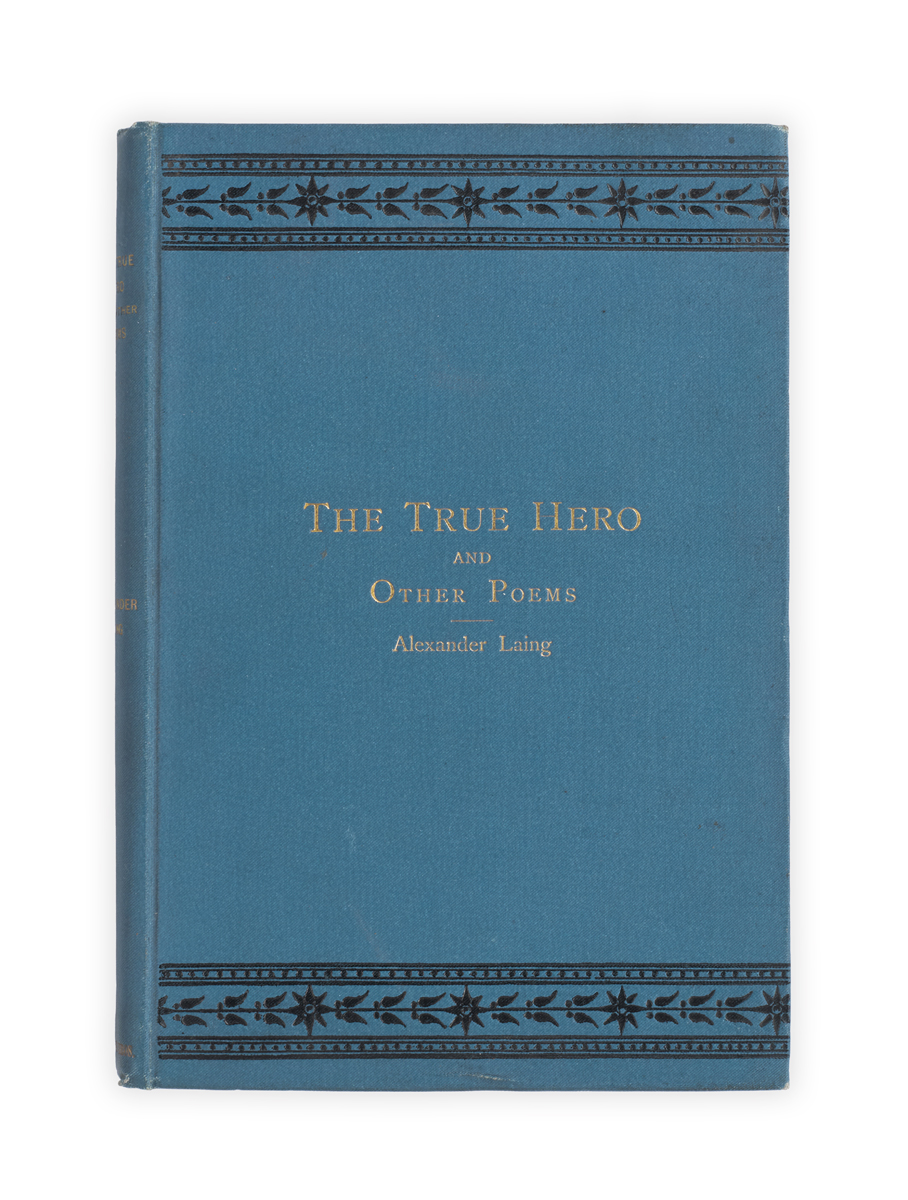 Added to your basket:
The True Hero and Other Poems … 
First edition, scarce, a presentation copy, inscribed in a shaky hand 'To Wm J. Robertson / with author's regards / Alex Laing / 8-4-19'. 

In the long narrative poem of the title, Dirk Darrell of Kilmarton evolves, in blank hexameters, from 'retrograde youth' to 'True Hero'.  Occasional verses include an elegy for Tennyson written in 1892, a 'Jubilee Ode' written for Queen Victoria in 1887, 'On a Borderer leaving Glasgow for Queensland', and a poem on the Glasgow Exhibition 1888. 

Many works have a decided political bent.  A 'Trilogy on the extension of the franchise, 1886' is written in the voices of the Commons, the Lords, and the People.  In 'Father Christmas Turns Socialist', Laing attacks trickle-down economics – 'these droppings through a sieve / From purse-proud upper classes' – and the volume closes with an 'Ode to Socialism'. 

The author, Alexander Laing, originally from the Scottish Borders, had moved to Glasgow eight years earlier but we have been unable to identify him further and this appears to be his only publication. 

OCLC and Library Hub show six copies in the UK; North Carolina and UC Davis only in the US. 
You may also be interested in...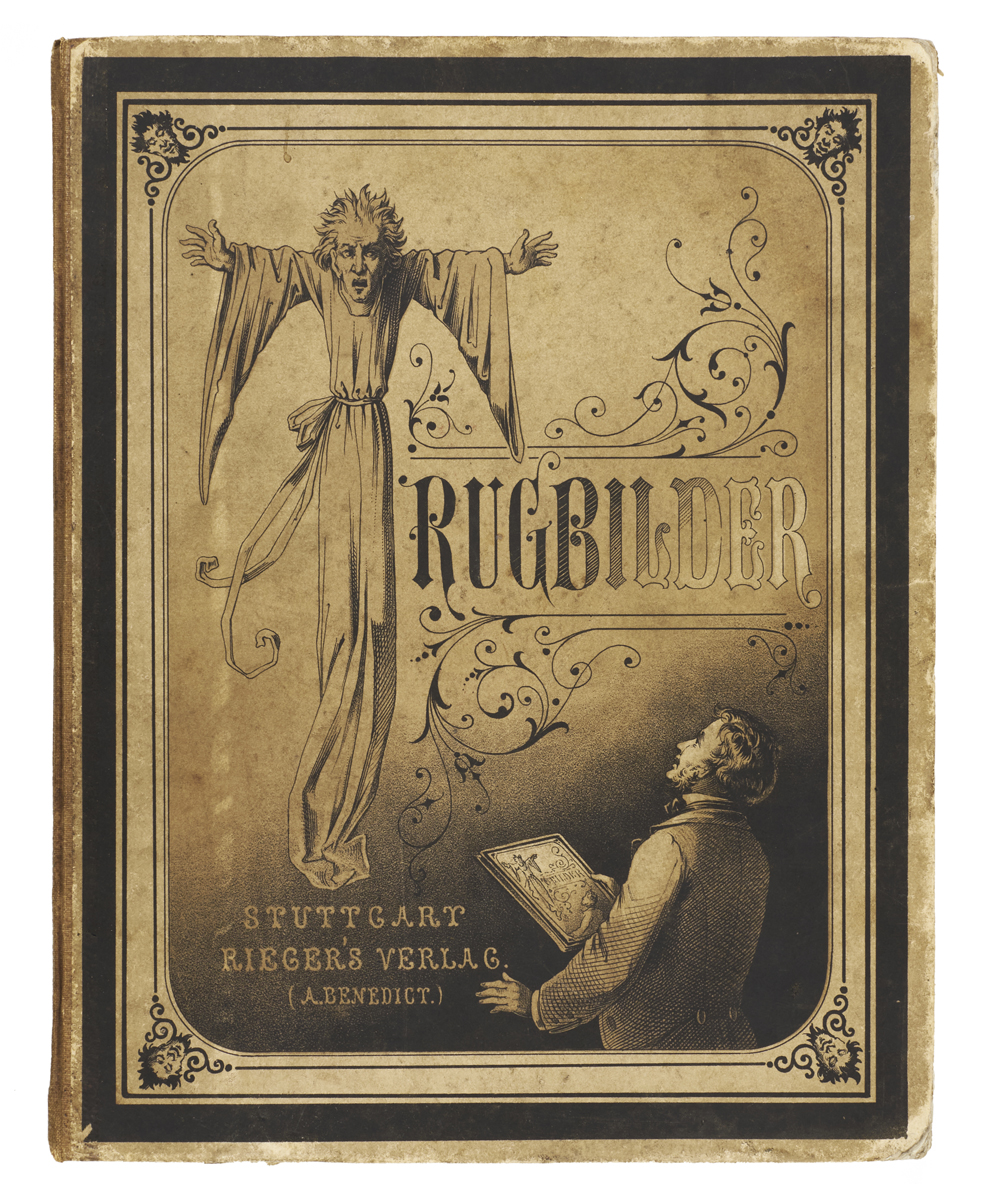 GHOSTLY ILLUSIONS REFELL, A. 
Trugbilder: Eine Anleitung Erscheinungen, auf optischer Täuschung beruhend, nach Belieben hervorzuheben und wissenschaftliche Erklärung derselben … mit 10 Illustrationen und 16 colorirten Taflen. 
First German edition, rare, of this fascinating study of mirages and optical illusions, in particular ghostly apparitions, in which the author attempts to demonstrate using the principles of optics how they might appear, with the aim of proving the absurdity of the superstitions to which they give rise. 
ELIOT, T.S. (trans.); St-J. PERSE. 
Anabasis: A Poem by St.-J. Perse, with a Translation by T.S. Eliot. 
First American edition of Eliot's translated Anabase.  One of the earliest works of the French poet and diplomat Alexis Leger (1887–1975), written under the nom de plume St-John Perse, Anabase was published in 1924 and translated by Eliot in 1930.  It 'is a series of images of migration, of conquest of vast spaces in Asiatic wastes, of destruction and foundation of cities and civilizations of any races or epochs of the ancient East' (preface).