LAMB, Charles.
John Woodvil a Tragedy ... to which are added, Fragments of Burton, the Author of the Anatomy of Melancholy.
London: Printed by T. Plummer ... for G. and J. Robinson ... 1802.
Small 8vo., pp. [4], 128; a fine copy in full olive morocco, gilt, by Bedford, t.e.g. other edges untrimmed (a couple of scrapes to front cover); a torn slip tipped in, possibly from a former endpaper, with the inscription 'Revd [T ? Walker? surname obliterated] / With the Author's respects', this heavily crossed out but clearly in Lamb's hand.
£1250

Approximately:
US $1631
€1468
Added to your basket:
John Woodvil a Tragedy ... to which are added, Fragments of Burton, the Author of the Anatomy of Melancholy.
First edition. John Woodvil was Charles Lamb's first play (or dramatic poem), regarded by him at one time as his 'finest effort', a 'medley (as I intend it to be a medley) of laughter and tears, prose and verse, and in some places rhyme, songs, wit, pathos, humour, and, if possible, sublimity' (Lamb to Southey, 28 November 1798). He began it in August 1798 and considered it 'finish't' in May 1799, but continued to tinker with it for nearly three years. John Philip Kemble declined it for production at Drury Lane in 1800, and it was never acted.

The style is Elizabethan, the setting seventeenth-century. Of the pieces at the end, an earlier version of the ballad from the German of Schiller had already been published by Coleridge in The Piccolomini, while the Fragments supposedly 'extracted from a common-place book, which belonged to Robert Burton', were by Lamb himself, the idea having been suggested to him by W. H. Ireland's Shakespeare forgeries. The poem 'Helen' (pp. 106-7) is by Mary Lamb, and marked her first appearance in print.

Southey and Wordsworth were among the first of Lamb's poet-friends to read his play. Lamb sent two extracts to Southey, for publication in his Annual Anthology (Southey did not use them, in the event), and they corresponded about the work-in-progress over several months (see Lucas, ed., Letters of Charles and Mary Lamb, i, 138 ff.). To Wordsworth he sent a transcript of the whole, which has been lost, and which elicited a sympathetic critique. In 1801, when Lamb was recasting the play for publication, Southey wrote to Charles Danvers: 'Lamb and his sister see us often. He is printing his play, which will please you by the exquisite beauty of its poetry, and provoke you by the exquisite silliness of its story.'
You may also be interested in...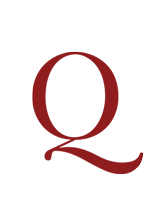 [THEATRE].
La locanda commedia da rappresentarsi in Firenze nel Teatro di Via del Cocomero nell'autunno dell'anno 1756.
Sole edition, extremely rare (no other copy listed in library catalogues), of this three-act comedy, a notable example of the new Italian comedy inspired by Goldoni. This work appears to echo Goldoni's La vedova scaltra (1748), while developing the plot and the theme along original trajectories. The most recognizable persona of the servant in the Commedia dell'Arte, Arlecchino, for example, features here in the unusual role of landlord, and the dynamics of the comedy of errors involve such characters as an English merchant, a German colonel, a French gentlemen, each linguistically marked with mock-national traits in the dialogues.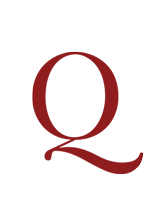 REVIEWED BY MARY WOLLSTONECRAFT PICKERING, Amelia.
The Sorrows of Werter: a Poem …
First edition. Amelia Pickering's 'melancholy, contemplative poem' (Todd) was one of a spate of works in English and German founded on Goethe's novel, including poems by Charlotte Smith and Mary Robinson, both subscribers here. Pickering 'gives to Charlotte a voice, if rather weakly moralistic, and to Werter suffering which is acute, credible and unhysterical' (Feminist Companion citing 'The Sorrows of Young Charlotte: Werter's English Sisters', Goethe Yearbook, 1986).