[LAWRENCE, George Alfred].
Barren Honour. A Tale. By the Author of 'Guy Livingstone.' In two Volumes ...
London: Parker, Son, and Bourn ... 1862.
2 vols., 8vo., contemporary half green calf, spines gilt, morocco labels, occasional soiling but a very good copy.
£350

Approximately:
US $435
€387
Added to your basket:
Barren Honour. A Tale. By the Author of 'Guy Livingstone.' In two Volumes ...
First edition. Lawrence has been grouped with Kingsley and Hughes in the 'muscular' school of Victorian fiction with its sturdy heroes and Christian Socialism. Barren Honour is 'a study of magnificently chivalrous self-destruction' on the part of its hero Sir Alan Wyverne, 'a thoroughbred' although 'a very imperfect Christian'. Honour, for Wyverne, 'usurp[s] the place where Religion ought to have reigned paramount'. He dies in a luridly described shipwreck, holding the picture of the woman he loves (Sutherland). Wolff 3968.
You may also be interested in...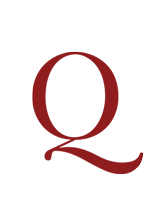 [JUVENILE.] DAY, Thomas.
The History of Sandford and Merton, abridged from the Original. Embellished with elegant Plates … Third Edition.
Third edition of Richard Johnson's abridgement of Day's most famous and most enduring children's book (1783, with sequels in 1786 and 1789), first published in this form in 1790. ESTC shows three copies of the first edition; five of the second; and BL and UCLA only of this third; Roscoe adds a copy in the Opie collection at Oxford.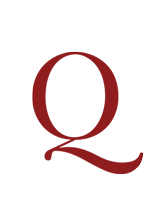 FACT OR FICTION? CORRESPONDENTS.
The Correspondents. An original Novel; in a Series of Letters ...
First edition. Contemporaries took this sentimental novel to be a genuine correspondence between Lord Lyttelton (d. 1773) and Mrs. Apphia Peach, the wealthy widow of Governor Peach of Bombay, and future wife of Lyttelton's reprobate son, Thomas (the 'wicked' Lord Lyttelton). Horace Walpole, for one, had no doubt that the letters were genuine, and, being a friend of both parties, he would have been a very good judge of what such a pair might have thought and written. Lyttelton's executors, however, disclaimed the work, and even Walpole eventually accepted their judgement. So we are left with an enigma of authorship, but also with an epistolary novel that offers an exceptionally faithful picture of upper-class sensibility.