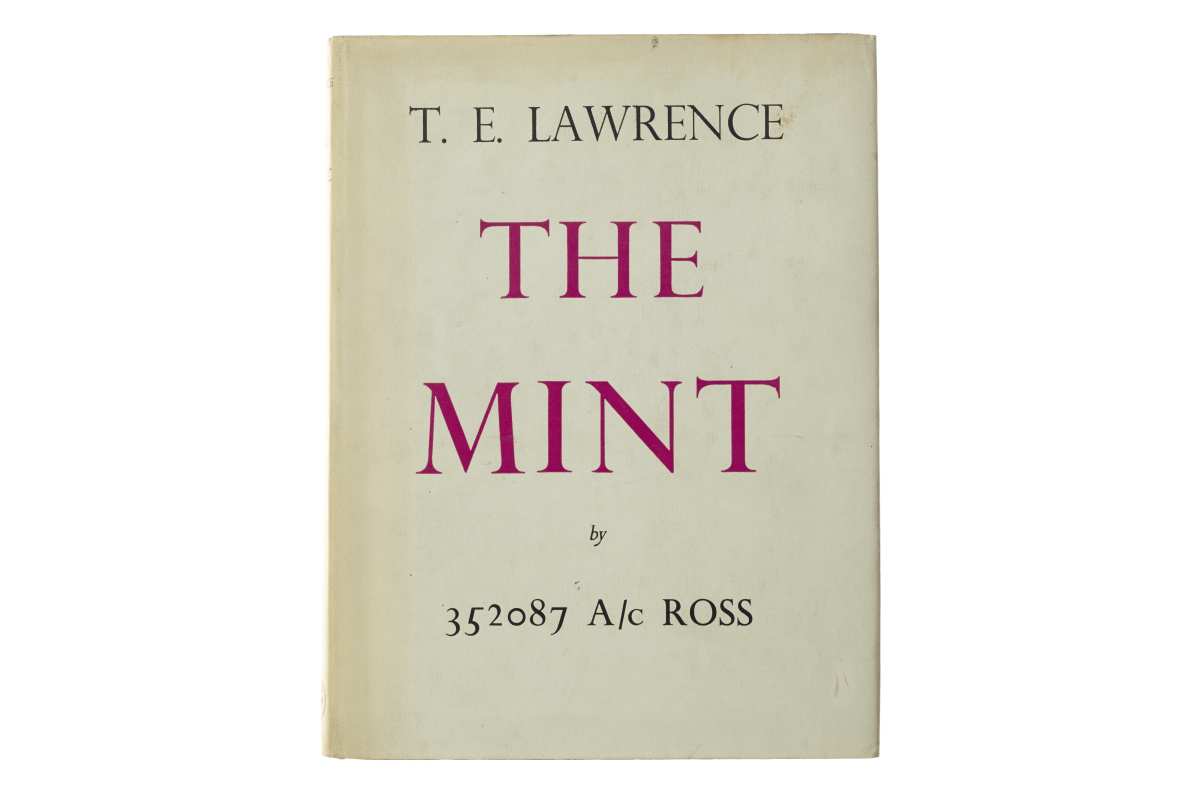 LAWRENCE, Thomas Edward.
The Mint. A Day-Book of the R.A.F. Depot between August and December 1922 with Later Notes, by 352087 A/c Ross. Edited by A.W. Lawrence.
London: The Alden Press for Jonathan Cape, 1955.
4to in 8s (246 x 185mm), pp. [2 (half-title)], 206; title printed in red and black; early ownership signature on front free endpaper; original RAF-blue buckram boards by A.W. Bain & Co. Ltd., spine lettered and decorated in gilt, upper board blocked in blind with RAF eagle device, top edges blue, dustwrapper, unclipped and retaining prices on both flaps; spine slightly faded, corners very lightly bumped, dustwrapper slightly marked and with slight creasing and chipping, otherwise a very good, clean copy.
£120

Approximately:
US $154
€138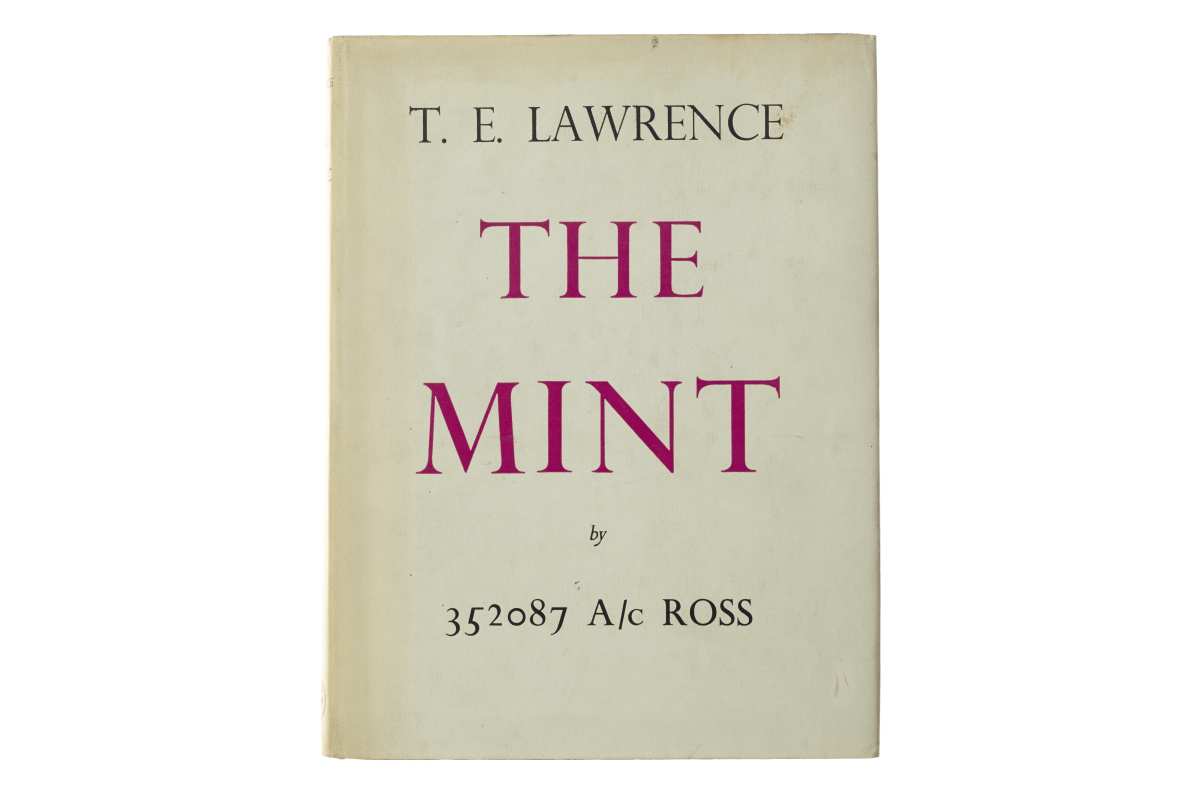 Added to your basket:
The Mint. A Day-Book of the R.A.F. Depot between August and December 1922 with Later Notes, by 352087 A/c Ross. Edited by A.W. Lawrence.
First British edition, the trade issue. 'One of Lawrence's avowed purposes in joining the RAF, though not the only one, was to write of the ranks from the inside. He began immediately making notes when he enlisted in 1922. With his dismissal in January 1923, because of unfavourable publicity, the project was set aside, not to be taken up again until he was posted to India in 1927 [...] While in India he edited the text of his earlier notes and began revisions. In March 1928 he sent a clean copy of the revised text to Edward Garnett. Garnett had copies typed which were circulated to a small circle, among them Air Marshal Trenchard [...] Trenchard's concerned response led Lawrence to guarantee that it would not be published at least until 1950. Later revisions were made by Lawrence in the last months of his life with a possible view to publication in a private edition on a handpress' (O'Brien, pp. 119-120). Although an American edition was printed in 1936 to forestall a possible piracy, the present edition was printed from a later, revised version of the text and the type was set up by Cape in 1948. However, publication was delayed until 1955, when an officer described unfavourably by Lawrence died. The British edition appeared in two issues: the limited issue and the present trade issue 'which had all objectionable words lifted out of the text, leaving blank spaces' (loc. cit.).

O'Brien A173.
You may also be interested in...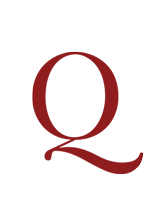 LA ROCHEFOUCAULD, François, Duc de.
The Memoirs of the Duke de La Rochefoucault. Containing the private Intrigues for obtaining the Regency after the Death of Louis the Thirteenth, King of France, the Wars of Paris, and Guienne, the Imprisonment of the Princes. Cardinal Mazarin's Letter to Monsieur de Brienne. Articles agreed upon by His Royal Highness and Monsieur le Prince, for the Expulsion of Cardinal Mazarin. An Apologie for the Duke de Beaufort. Memoirs of Monsieur de la Chastre.
First edition in English, translated from Mémoires de M. D.L.R. sur les brigues à la mort de Louys XIII (1662). At court in his earlier years La Rochefoucauld (1613-1680) took an active part in the cabals and rivalries that surrounded Richelieu and Louis XIII, and subsequently in the Fronde rebellion against Mazarin. His political activities came to an end after he was wounded in the fighting in Paris in 1652. Living in retirement he began to write his Mémoires, not so much an autobiography as an account of the court intrigues and a portrait of his fellow aristocrats. Mémoires circulated privately among his friends until its unauthorized printing in 1662 brought the author both fame and trouble.
C[OLOMBO]. A[POTHECARIES]. CO. LTD.
Caryota Urens (Kitul), Botanical Study,
Charles Scowen arrived in Ceylon around 1873 and was initially an assistant to R. Edley, the Commission Agent in Kandy before opening a photographic studio around 1876. By 1885 his photography firm had studios in Colombo and Kandy. Scowen was a later arrival to Ceylon than Skeen and his work is less well-known, but: 'Much of Scowen's surviving work displays an artistic sensibility and technical mastery which is often superior to their longer-established competitor. In particular, the botanical studies are outstanding…' (Falconer, J. and Raheem, I., Regeneration: a reappraisal of photography in Ceylon 1850 –1900, p. 19). In the early 1890s the firm was being run by Mortimer Scowen, a relative of Charles Scowen. By about 1894 the firm's stock of negatives had been acquired by the 'Colombo Apothecaries Co Ltd'. This print is likely to have been made in the 1890s from negatives made earlier.