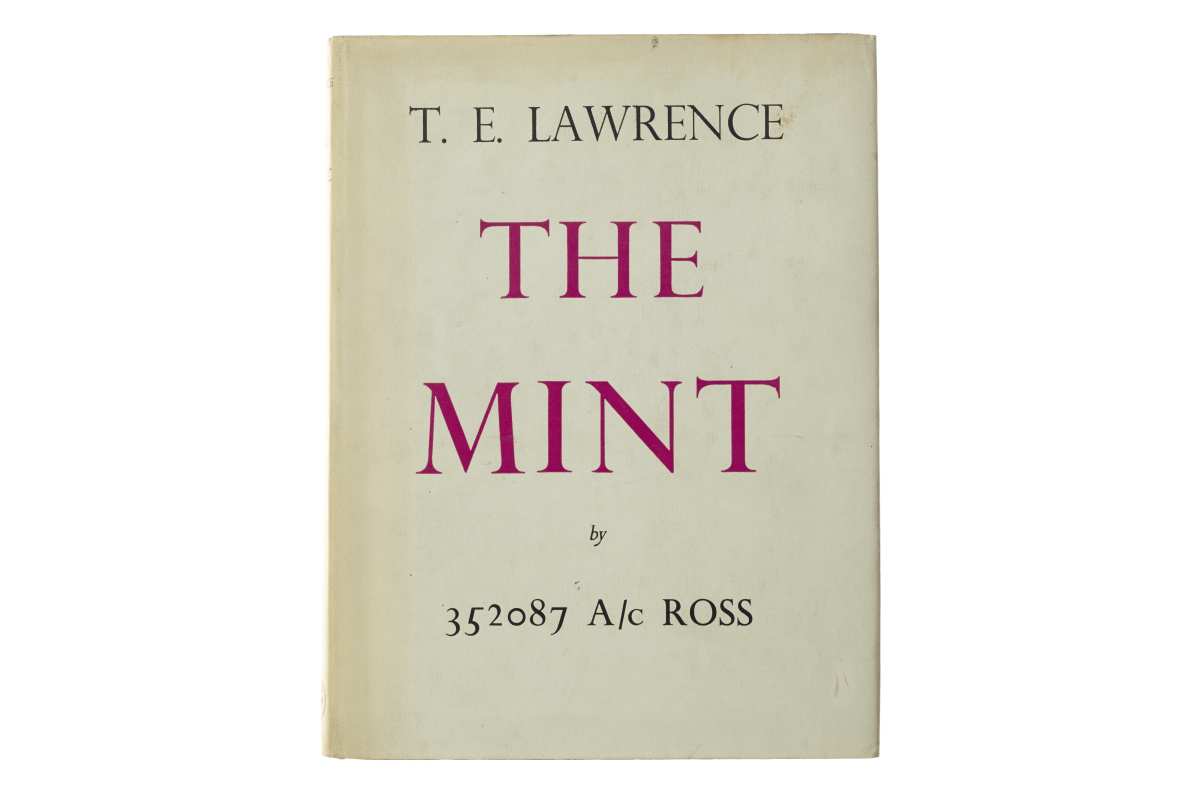 LAWRENCE, Thomas Edward.
The Mint. A Day-Book of the R.A.F. Depot between August and December 1922 with Later Notes, by 352087 A/c Ross. Edited by A.W. Lawrence.
London: The Alden Press for Jonathan Cape, 1955.
4to in 8s (246 x 185mm), pp. [2 (half-title)], 206; title printed in red and black; early ownership signature on front free endpaper; original RAF-blue buckram boards by A.W. Bain & Co. Ltd., spine lettered and decorated in gilt, upper board blocked in blind with RAF eagle device, top edges blue, dustwrapper, unclipped and retaining prices on both flaps; spine slightly faded, corners very lightly bumped, dustwrapper slightly marked and with slight creasing and chipping, otherwise a very good, clean copy.
£120

Approximately:
US $153
€134
First British edition, the trade issue. 'One of Lawrence's avowed purposes in joining the RAF, though not the only one, was to write of the ranks from the inside. He began immediately making notes when he enlisted in 1922. With his dismissal in January 1923, because of unfavourable publicity, the project was set aside, not to be taken up again until he was posted to India in 1927 [...] While in India he edited the text of his earlier notes and began revisions. In March 1928 he sent a clean copy of the revised text to Edward Garnett. Garnett had copies typed which were circulated to a small circle, among them Air Marshal Trenchard [...] Trenchard's concerned response led Lawrence to guarantee that it would not be published at least until 1950. Later revisions were made by Lawrence in the last months of his life with a possible view to publication in a private edition on a handpress' (O'Brien, pp. 119-120). Although an American edition was printed in 1936 to forestall a possible piracy, the present edition was printed from a later, revised version of the text and the type was set up by Cape in 1948. However, publication was delayed until 1955, when an officer described unfavourably by Lawrence died. The British edition appeared in two issues: the limited issue and the present trade issue 'which had all objectionable words lifted out of the text, leaving blank spaces' (loc. cit.).

O'Brien A173.
You may also be interested in...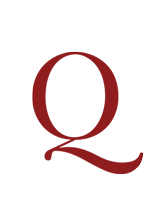 FROM THE LIBRARY OF AN AUSTRALIAN PIONEER RAFFLES, Thomas Stamford.
The history of Java ... Second edition.
Second edition (first 1817) prepared for publication by Raffles' widow, Sophia. Raffles, whose recommended invasion route was used in taking Java from the Dutch, was appointed its lieutenant-governor in 1811, when the island fell into British hands. 'Unlike the [East India] company and the British government, Raffles regarded Java not as temporarily occupied territory but as the permanent base for extending British influence through the rest of the eastern archipelago, and he set out quickly to dismantle the Dutch system of monopoly, compulsory deliveries, and protective tariffs. Early in 1812 Raffles sent Gillespie [head of the British invasion force] to seize the tin islands of Banka and Billiton, appointed British residents at the courts of Javanese rulers, remodelled the judicial administration, introduced a jury system, and in 1813 abolished forced labour in favour of money rents in a large part of Java ... Travelling widely to gather information about the history, languages, and products of Java, Raffles enlisted the help and supported the researches of American botanist Thomas Horsfield, who had already spent more than ten years in Java before the British invasion. He arranged for Horsfield to send specimens to the East India Company's museum in London and to Sir Joseph Banks, president of the Royal Society, who was collecting plants for the Royal Garden at Kew and for his own herbarium' (ODNB).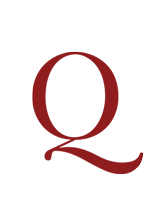 'NO COLONY IS AN EL DORADO FOR THOSE WHO LACK THE ENTERPRISE OR THE MORAL QUALITIES WHICH ENSURE S S.W. SILVER & CO, publishers.
S.W. Silver & Co's Handbook for Australia & New Zealand (Including also the Fiji Islands), With New Map of the Colonies.
Third, revised edition. 'The fact is, and it cannot be too plainly stated, that no colony is an El Dorado for those who lack the enterprise or the moral qualities which ensure success all over the world' (p. v). Introduced thus, this handbook for emigrants to Australia provides concise information in a portable form for those considering emigration. Since the New World, and knowledge about it, had increased since its first publication in 1874, the sections on natural history and botany had already been entirely re-written for the second edition later in the same year: 'We […] felt that the study of the fauna and flora of Australasia is as welcome to men of science and lovers of nature in the mother country as to practical men and pioneers of commerce' (p. vii). Further, the map first published with the second edition was updated 'to show the advances which have been made in the work of exploration and settlement of the Interior' (p. iii), including recent discoveries by the explorer of Western Australia Alexander Forrest, and the famous explorer and botanist Charles George Alexander Winnecke.