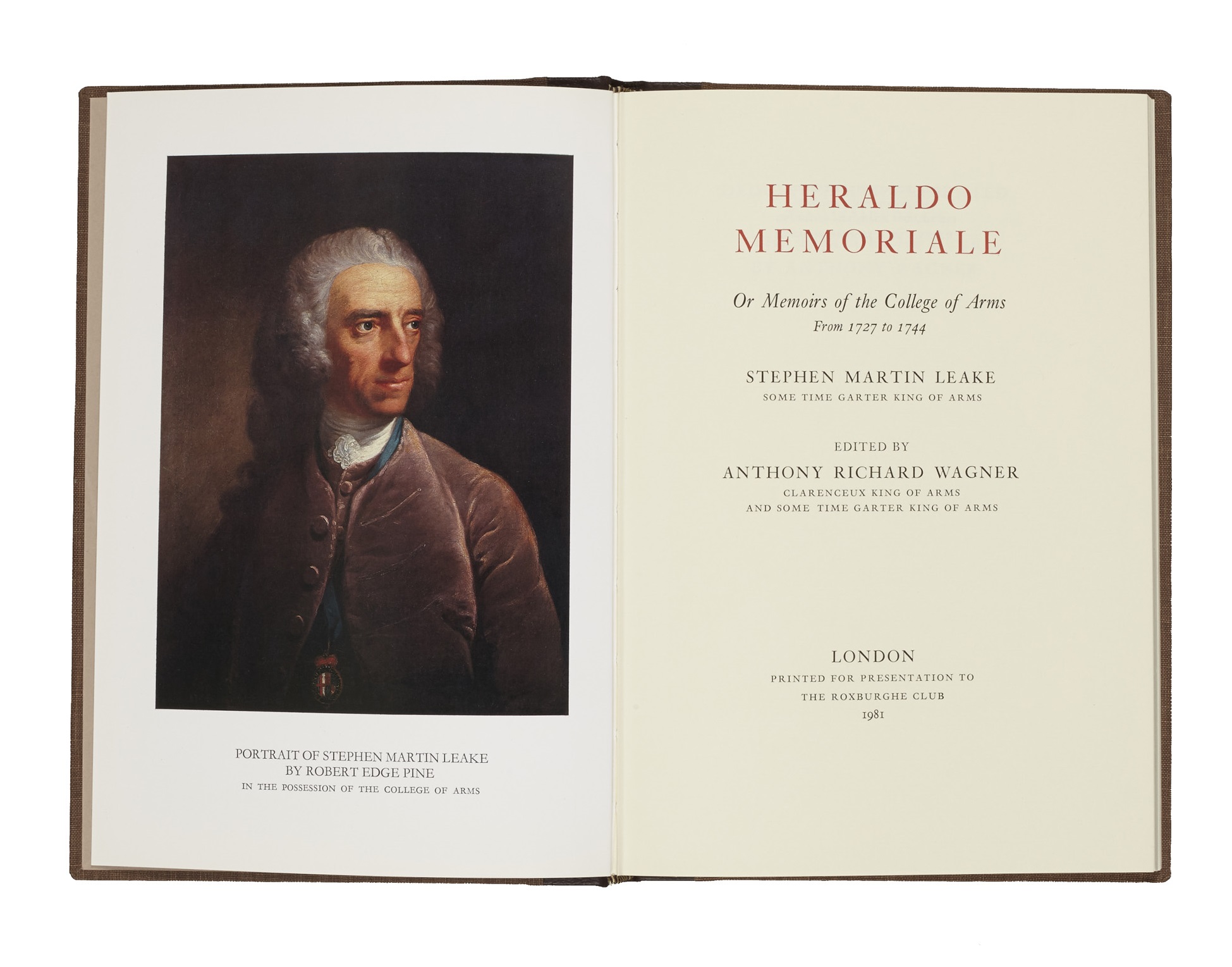 LEAKE, Stephen Martin.
Heraldo Memoriale, or Memoirs of the College of Arms from 1727 to 1744. Edited by Anthony Richard Wagner.
The Roxburghe Club, 1981.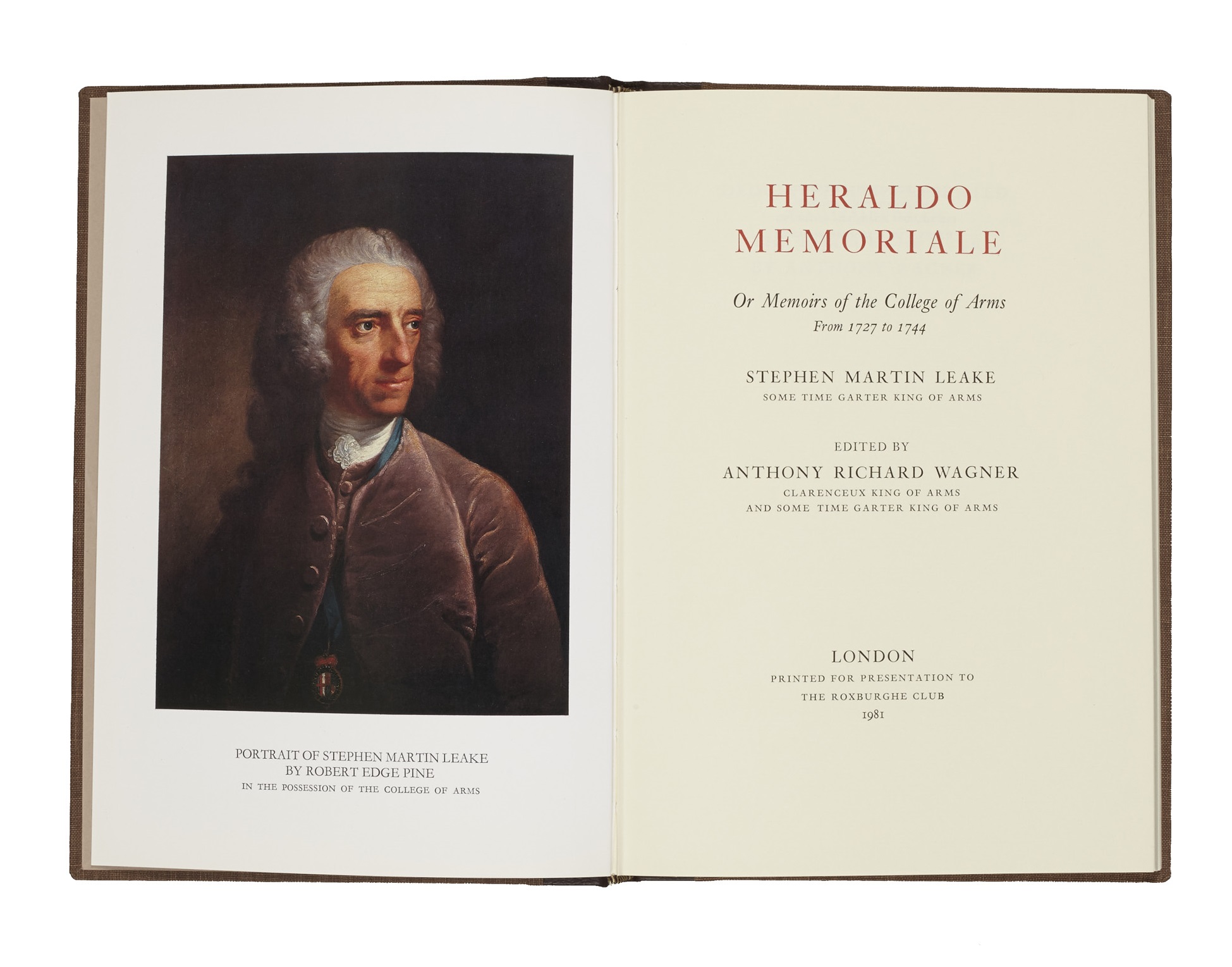 Added to your basket:
Heraldo Memoriale, or Memoirs of the College of Arms from 1727 to 1744. Edited by Anthony Richard Wagner.
Stephen Martin Leake was Garter principal king of arms from 1754 to 1773. The three volumes of his extensive manuscript journal, Heraldo-Memoriale, are preserved in the College of Arms.

Anthony Wagner here presents selections from the second of the three volumes, ending with the death of the elder John Anstis, Garter, on 4 March 1744, and provides an introduction and notes.
You may also be interested in...
[HERALDRY.]
Album of embossed heraldic letterheads.
An intriguing collection of embossed emblems, used to create an album of elaborate designs. Several designs appear to be arranged by their source, including two pages of Cambridge colleges and others of military regiments (both of which feature heavily throughout the album), while others are likely arranged aesthetically, for example one comprising only monograms and another only escutcheons. The emblems represent an extensive range of both institutions and individuals (including many devices incorporating women's forenames), and alongside the familiar English and Latin mottos can be found examples in Hebrew and Arabic.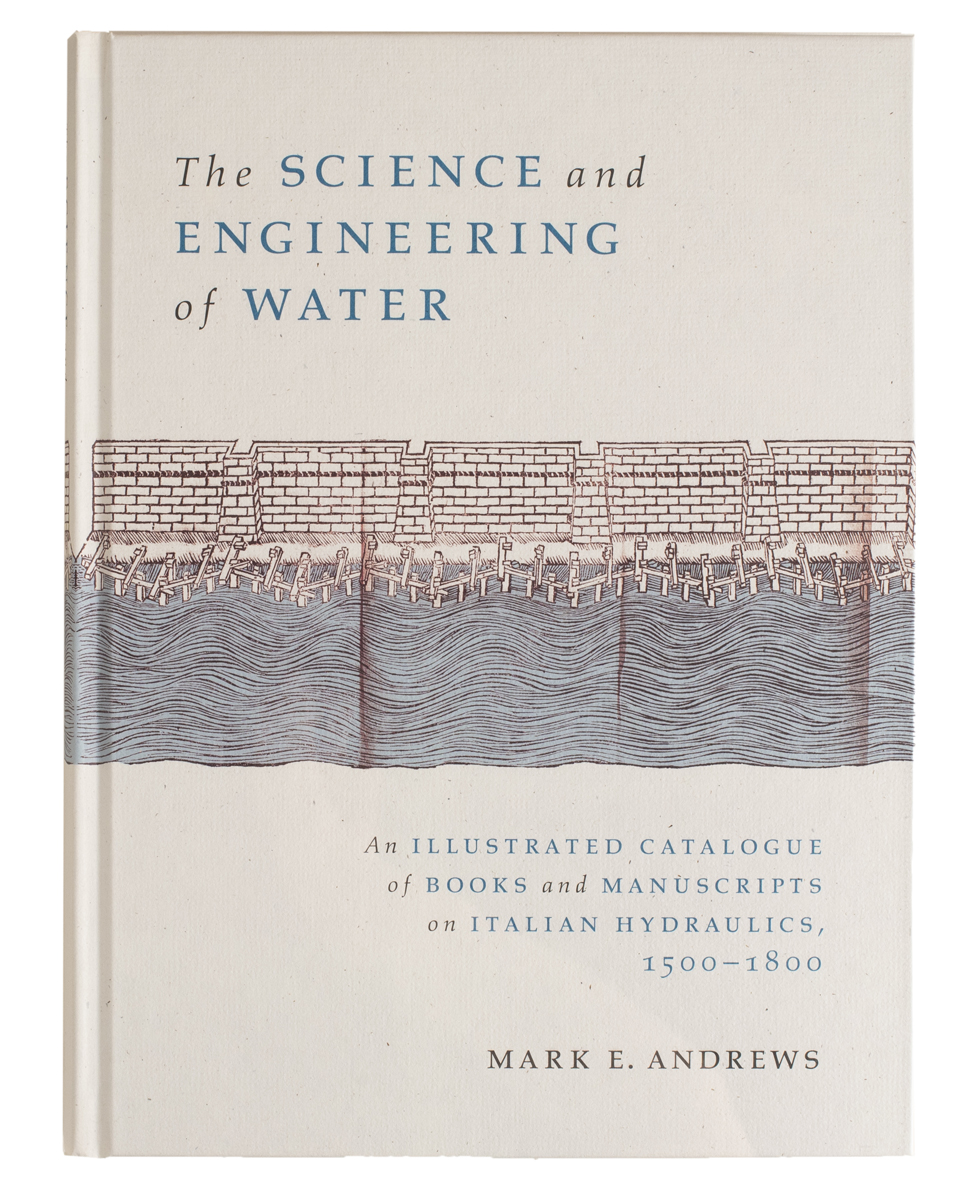 ITALIAN HYDRAULICS ANDREWS, Mark E.
The Science and Engineering of Water: An illustrated catalogue of books and manuscripts on Italian hydraulics, 1500-1800.
A lavishly illustrated catalogue, tracing the development of science and engineering through the early modern period. Some 367 printed books, manuscripts, and maps are presented in chronological order, highlighting the relationship between the evolution of ideas and the authors who documented those ideas. Drawing from Mark Andrews's larger collection of civil engineering, here we see the books, illustrations, and diagrams that formed the daily working tools of Italian scientists, engineers, and builders – from civil engineering's first printed works in the early sixteenth century to the publication of Venturi's landmark text on fundamental hydraulic principles in 1797.