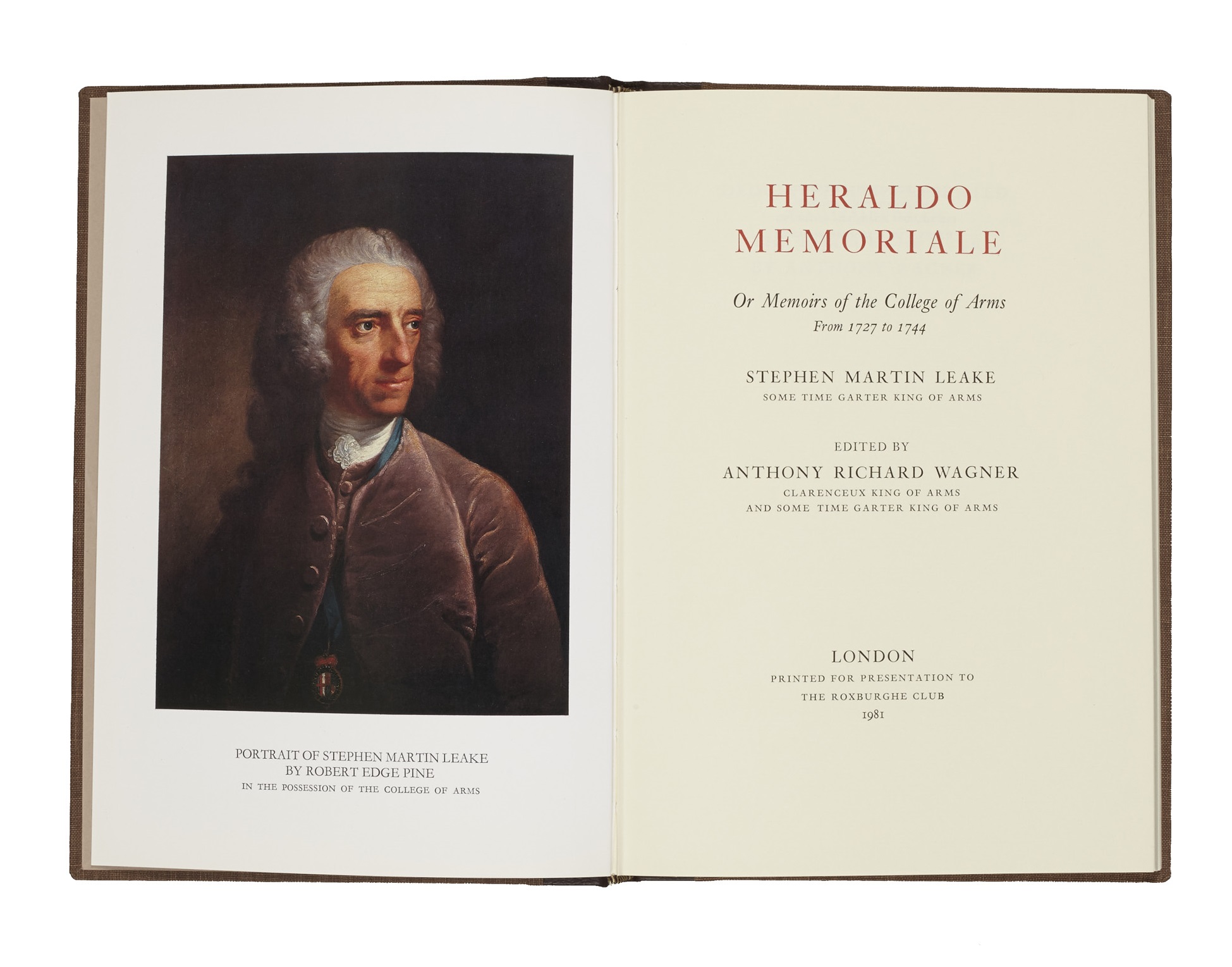 LEAKE, Stephen Martin.
Heraldo Memoriale, or Memoirs of the College of Arms from 1727 to 1744. Edited by Anthony Richard Wagner.
The Roxburghe Club, 1981.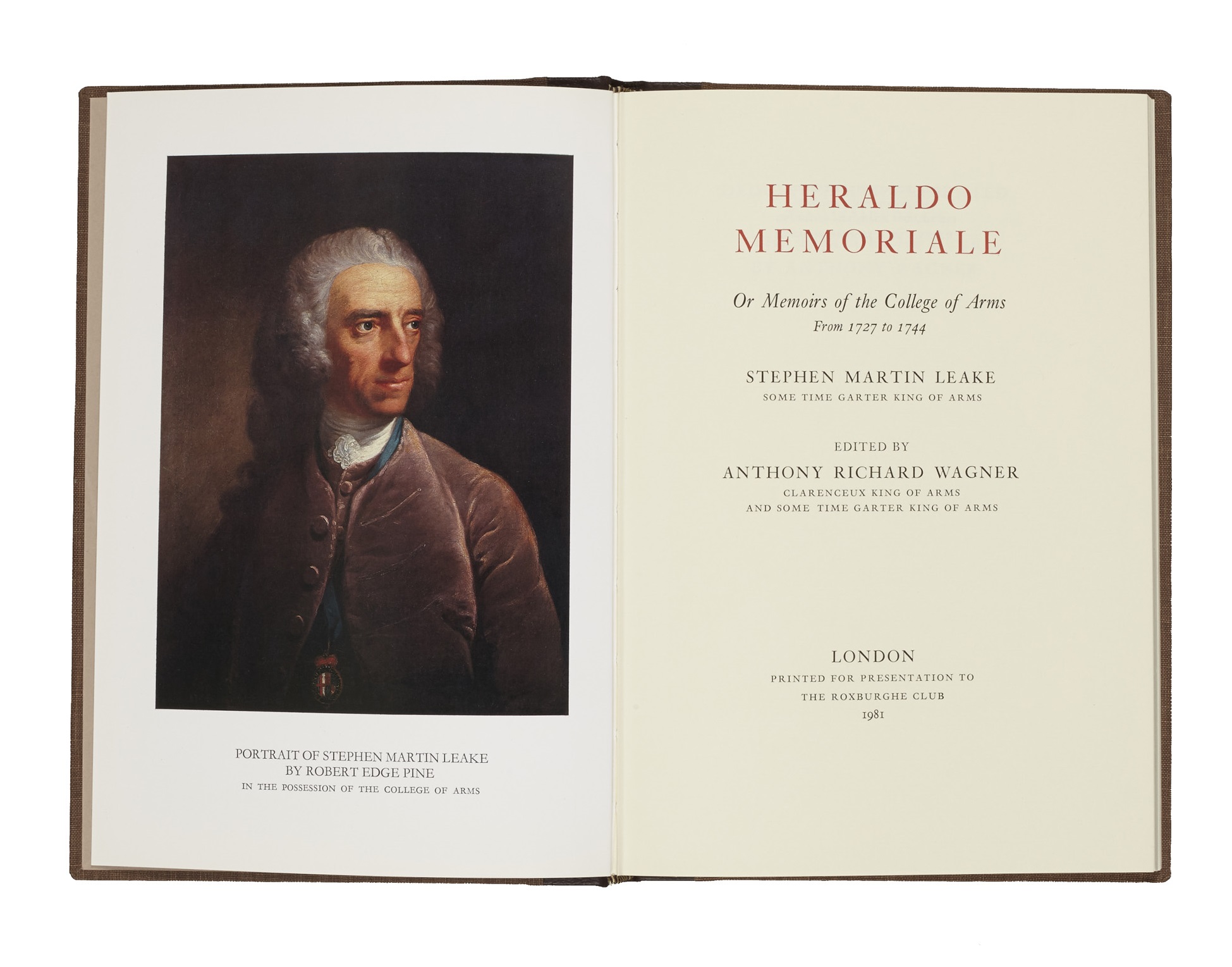 Added to your basket:
Heraldo Memoriale, or Memoirs of the College of Arms from 1727 to 1744. Edited by Anthony Richard Wagner.
Stephen Martin Leake was Garter principal king of arms from 1754 to 1773. The three volumes of his extensive manuscript journal, Heraldo-Memoriale, are preserved in the College of Arms.

Anthony Wagner here presents selections from the second of the three volumes, ending with the death of the elder John Anstis, Garter, on 4 March 1744, and provides an introduction and notes.
You may also be interested in...
ORDINAL.
'Prieres et ceremonies de l'ordination 1766'.
An attractive manuscript ordinal detailing the ceremonies to be followed and the prayers to be employed in ordinations, covering the tonsure, admission to the minor orders of porter, lector, exorcist, and acolyte, and admission to the major orders of subdeacon, deacon, and priest.
Reference to Henri-Joseph-Claude de Bourdeilles (1720-1802), Bishop of Soissons from 1764 to 1790, indicates that our manuscript was employed in the diocese of Soissons, in the north of France.
On the tonsure the text states: 'On prepare des ciseaux pour couper les cheveux et un bassin pour les mettre'. Lectors are instructed by the bishop: 'Appliquez vous donc à prononcer la parole de Dieu, c'est à dire les lectures saintes, d'une maniere distincte et intelligible, et sans aucune alteration ou falsification , afin que les fidéles en soient instruits et édifiés.' And exorcists are told: 'vous recevez donc le pouvoir d'imposer les mains sur les possedés et par l'imposition de vos mains, par la grace du St Esprit, et par les paroles des exorcismes les esprits impurs sont forcés de sortir des corps qu'ils possedoient.'
HILL, John.
The Family Herbal, or an Account of all those English Plants, which are remarkable for their Virtues, and of the Drugs which are produced by Vegetables of other Countries, with their Descriptions and their Uses, as proved by Experience … embellished with fifty-four coloured Plates.
Suffolk imprint of Hill's Family Herbal, with a new suite of hand-coloured plates. First published in 1754 with but eight plates, the text is here much revised and accompanied by fifty-four hand-coloured plates by the celebrated engraver W.H.C. Edwards.