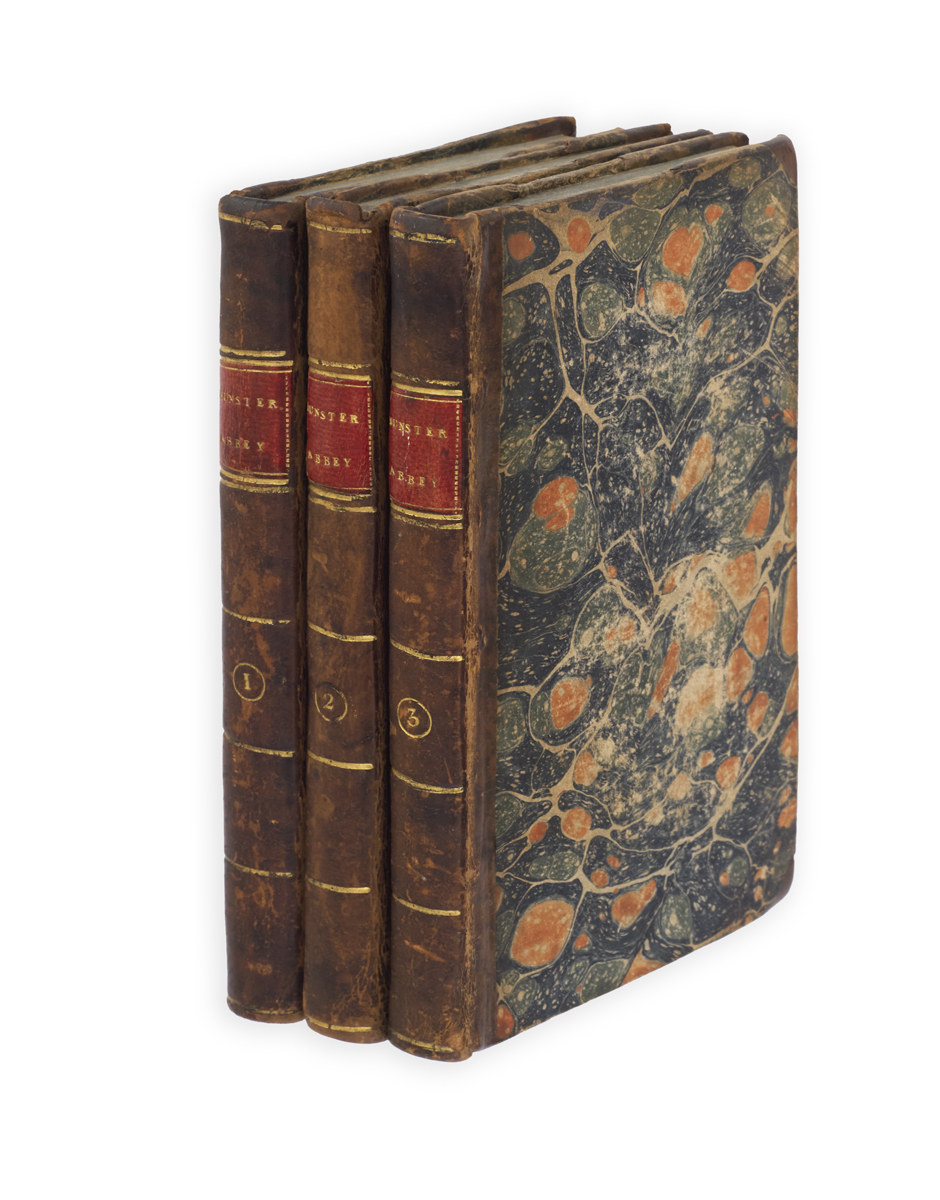 A SINGLE MAN POSSESSED OF A GOOD FORTUNE
LEIGH, Sir Samuel Egerton.
Munster Abbey, a Romance; interspersed with Reflections on Virtue and Morality … in three Volumes …
Edinburgh: Printed by John Moir … for W. Creech, Cross, and S. Cheyne … [and] for Hookham & Carpentar … Vernor & Hood … London. 1797
3 vols., 12mo. in sixes; a very good copy apart from a little spotting and a tear to the blank margin of K3 in volume I; contemporary half calf and marbled boards, morocco labels; armorial bookplate of Sir Henry Hay Makdougall of Makerstoun.
£1250

Approximately:
US $1751
€1411
First edition. Despite its 'Gothic' title this is a novel of contemporary high life in England and on the Grand Tour, avoiding 'extravagant descriptions of supernatural scenes and events'. Munster Abbey in Devon is the seat of the hero, Mr. Belford, a bachelor 'happily possessed of a fortune, ample as his wishes'. This was Leigh's only novel –– he died at 26 – assembled by his widow from her husband's 'scattered papers' and, the 'Advertisement' implies, possibly finished by her.

The list of 1182 subscribers (as calculated in a pencilled note) extends to 34 pages. Despite the 'liberal and unexampled countenance bestowed on this undertaking' it did not meet with universal approval. 'The fable … is uninteresting, the language incorrect and inelegant; and by endeavouring to put sentiment into the mouths of his characters on the most trifling occasions, the author often renders his work ridiculous' (Critical Review).

Garside, Raven, and Schöwerling 1797: 53.
You may also be interested in...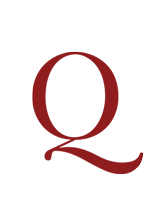 BALZAC, Jean-Louis Guez de.
Aristippus, or, Monsieur de Balsac's Masterpiece, being a Discourse concerning the Court … Englished by R.W.
First edition in English of Aristippe (1657), a treatise on wisdom in political administration dedicated to Queen Christina of Sweden, who was an admirer. Balzac was particularly reputed for the quality of his prose, seen as raising it to the same perfection as Malherbe did for French verse. At the end is an apposite extract from an earlier work, The elegant Combat (1634), comprising his conversations with Pierre du Moulin. Wing B 612.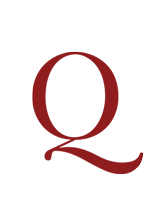 SMOLLETT, Tobias.
The Adventures of Peregrine Pickle. In which are included, Memoirs of a Lady of Quality. In four Volumes. Vol. I. [-IV] …
First edition of Smollett's picaresque account of the adventures of the egotistical young dandy Peregrine Pickle. The novel is particularly notable for its description of his journeys in Europe which constitute a 'great, sustained prose satire on the Grand Tour, every detail of which can be fully substantiated from contemporary books on Continental travel' (Oxford DNB).