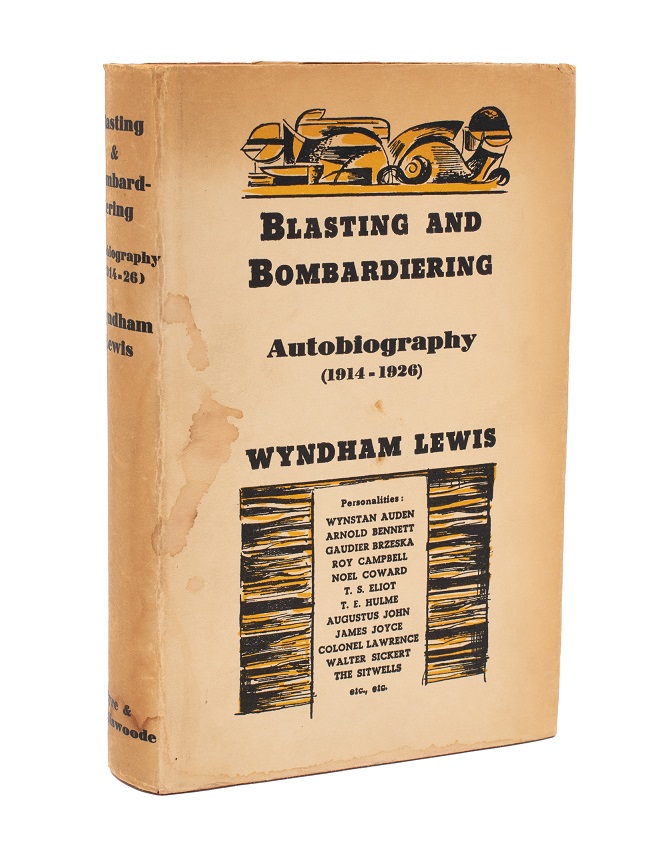 THE MEN OF 1914
LEWIS, Wyndham.
Blasting & Bombardiering …
London, Eyre & Spottiswode, 1937.
8vo, pp. vi, [2], 312, with a frontispiece self-portrait and black and white plates; publisher's orange cloth, top edge stained, pale grey dust-jacket printed in black and yellow to a design by Lewis; a fine copy in a good jacket, stain to front cover, spine browned; bookseller's ticket 'Magasin du Nord', bookplate of the BBC broadcaster D. G. Bridson, a friend of Lewis in the 1950s; laid in loose is a cut down version of the dust-jacket front cover.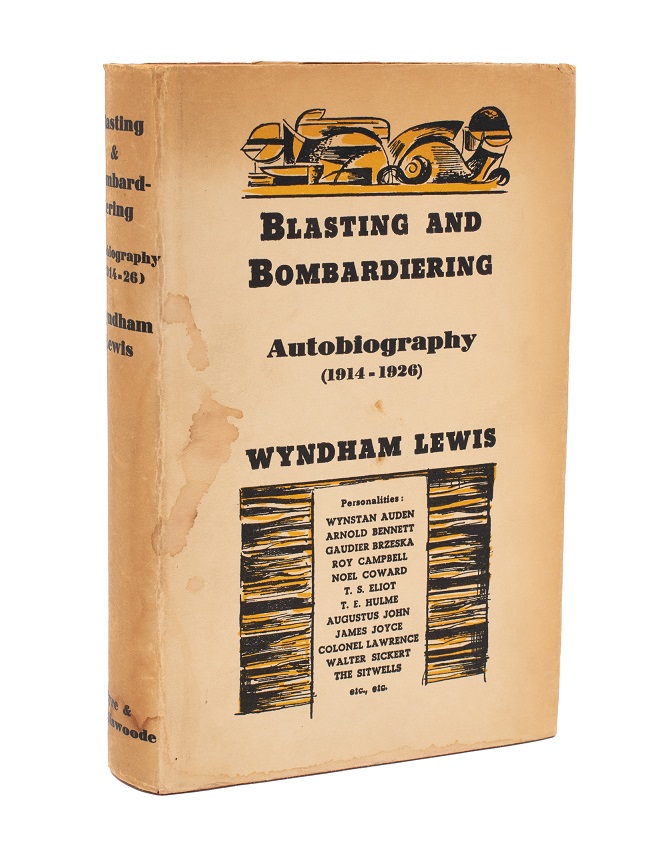 Added to your basket:
Blasting & Bombardiering …
First edition, first issue binding, of one of Lewis's best and best-known works. It was the first of two largely autobiographical books, this covering 1914-1926 as stated on the jacket, and is now remembered in particular for its coining of the much-discussed phrase 'The Men of 1914', referring to the group of writers including himself, Pound, Eliot and Joyce.

Pound & Grover A26a; Morrow & Lafourcade A26.
You may also be interested in...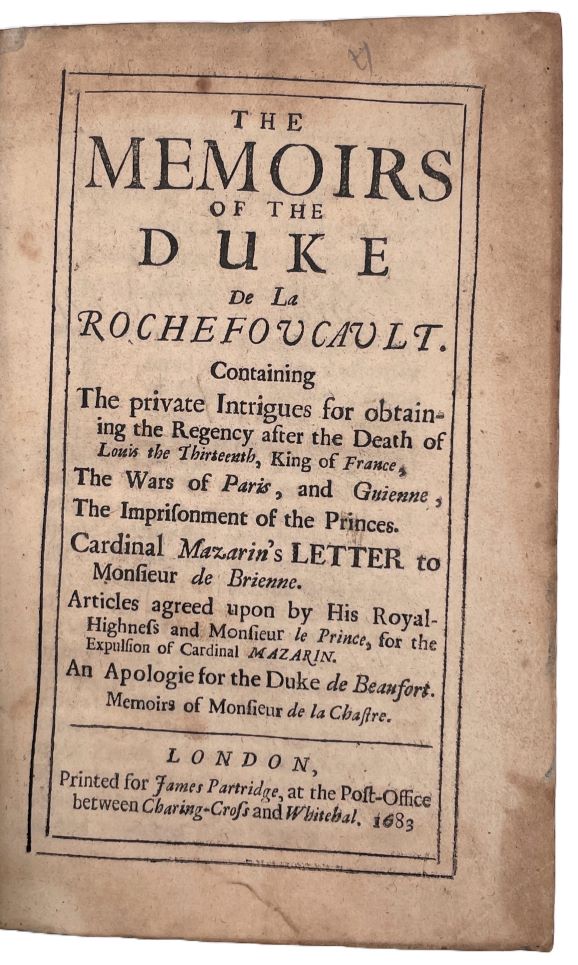 LA ROCHEFOUCAULD, François, Duc de.
The Memoirs of the Duke de La Rochefoucault. Containing the private Intrigues for obtaining the Regency after the Death of Louis the Thirteenth, King of France, the Wars of Paris, and Guienne, the Imprisonment of the Princes. Cardinal Mazarin's Letter to Monsieur de Brienne. Articles agreed upon by His Royal Highness and Monsieur le Prince, for the Expulsion of Cardinal Mazarin. An Apologie for the Duke de Beaufort. Memoirs of Monsieur de la Chastre.
First edition in English, translated from Mémoires de M. D.L.R. sur les brigues à la mort de Louys XIII (1662). At court in his earlier years La Rochefoucauld (1613-1680) took an active part in the cabals and rivalries that surrounded Richelieu and Louis XIII, and subsequently in the Fronde rebellion against Mazarin. His political activities came to an end after he was wounded in the fighting in Paris in 1652. Living in retirement he began to write his Mémoires, not so much an autobiography as an account of the court intrigues and a portrait of his fellow aristocrats. Mémoires circulated privately among his friends until its unauthorized printing in 1662 brought the author both fame and trouble.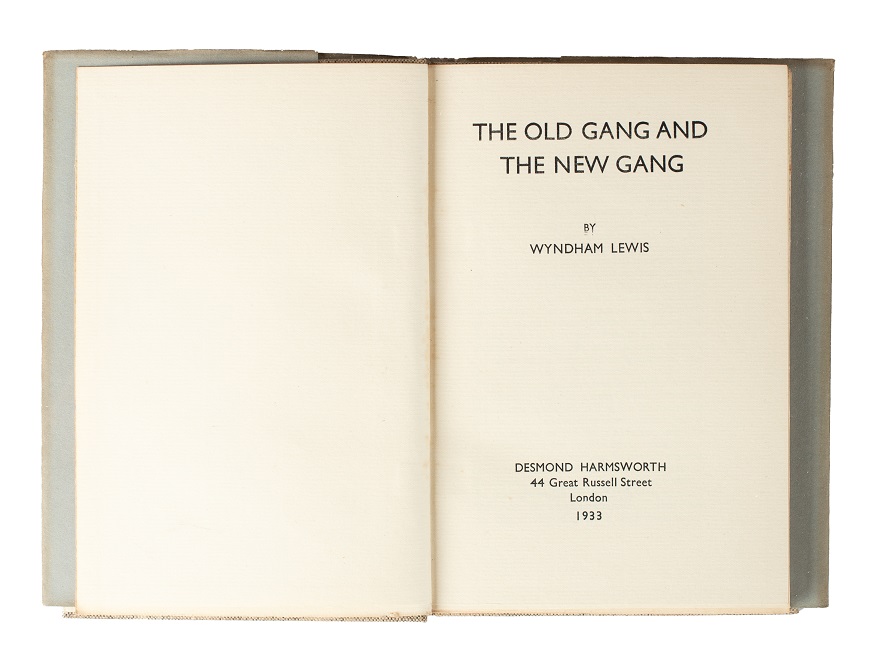 REVIEW COPY LEWIS, Wyndham.
The Old Gang and the New Gang.
First edition, binding variant (1), a work on 'youth cults' and the rise of European dictatorships. Bridson's review was not especially complimentary, noting 'that peculiar "kiddish" idiom which Mr. Lewis uses to advantage in his satiric novels and to little purpose elsewhere … We can excuse his wasting of our time, perhaps, but we cannot so easily excuse the wasting of his own.'