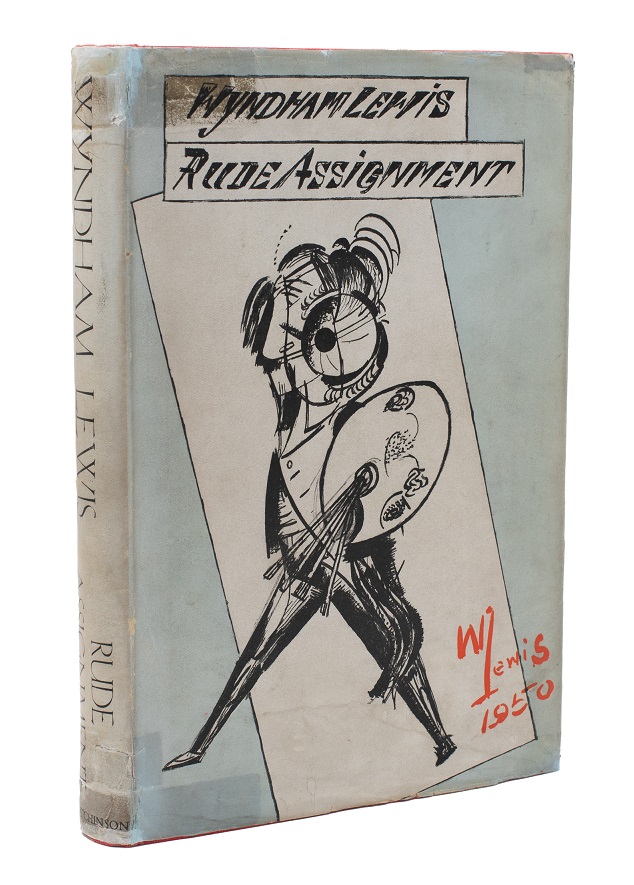 AUTOBIOGRAPHICAL REVISIONISM
LEWIS, Wyndham.
Rude Assignment. A Narrative of my Career up-to-date … Illustrated with works by the Author.
London, Hutchinson & Co., [1950].
8vo, pp. 251, [1], with a frontispiece portrait and numerous black & white plates; publisher's red cloth, pale grey glazed paper jacket with a design by Lewis; half-title and final blank page slightly foxed but a very good copy in a somewhat worn jacket (edges chipped, old tape repairs); bookplate of Lewis's friend the BBC broadcaster D. G. Bridson, with his pencil markings in the margin throughout.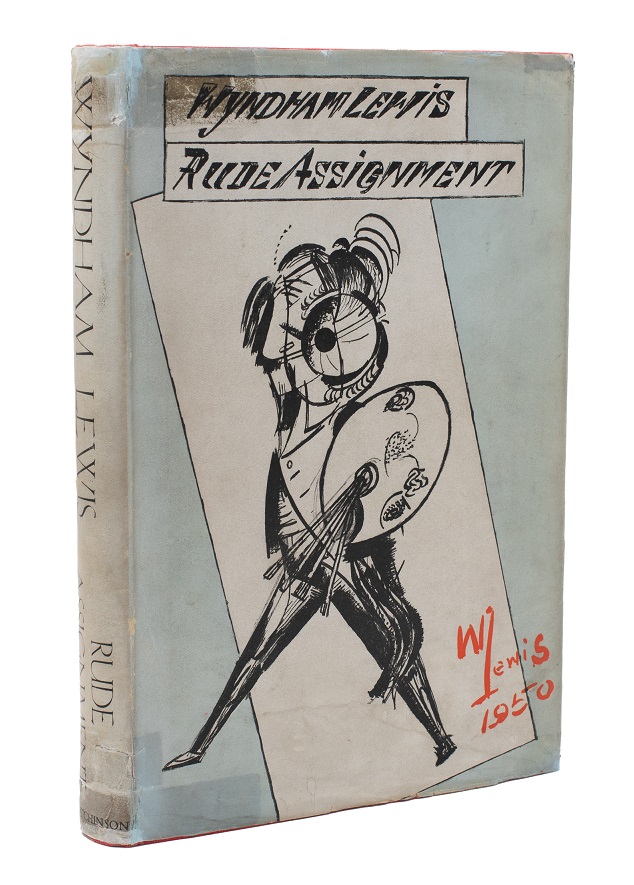 Added to your basket:
Rude Assignment. A Narrative of my Career up-to-date … Illustrated with works by the Author.
First edition, first impression, 'one of the most readable of his later works ... also one of the most illuminating' (Bridson, Filibuster). Written throughout the late '40s, and originally titled The Politics of Intellect, Rude Assignment is divided into three parts, the first devoted to 'the ambivalent position of the intellectual in the modern world; the nature of satire; and the overriding influence of politics in contemporary thought. The second part provides 'the personal background to his career'; and Part Three re-examines earlier works, trying to square away his politics of the '30s, and reaffirming his sympathies for both Socialism and Internationalism.

See Bridson, 'The Circle Rudely Squared', The Filibuster pp. 253-271. Pound & Grover A36; Morrow & Lafourcade A35.
You may also be interested in...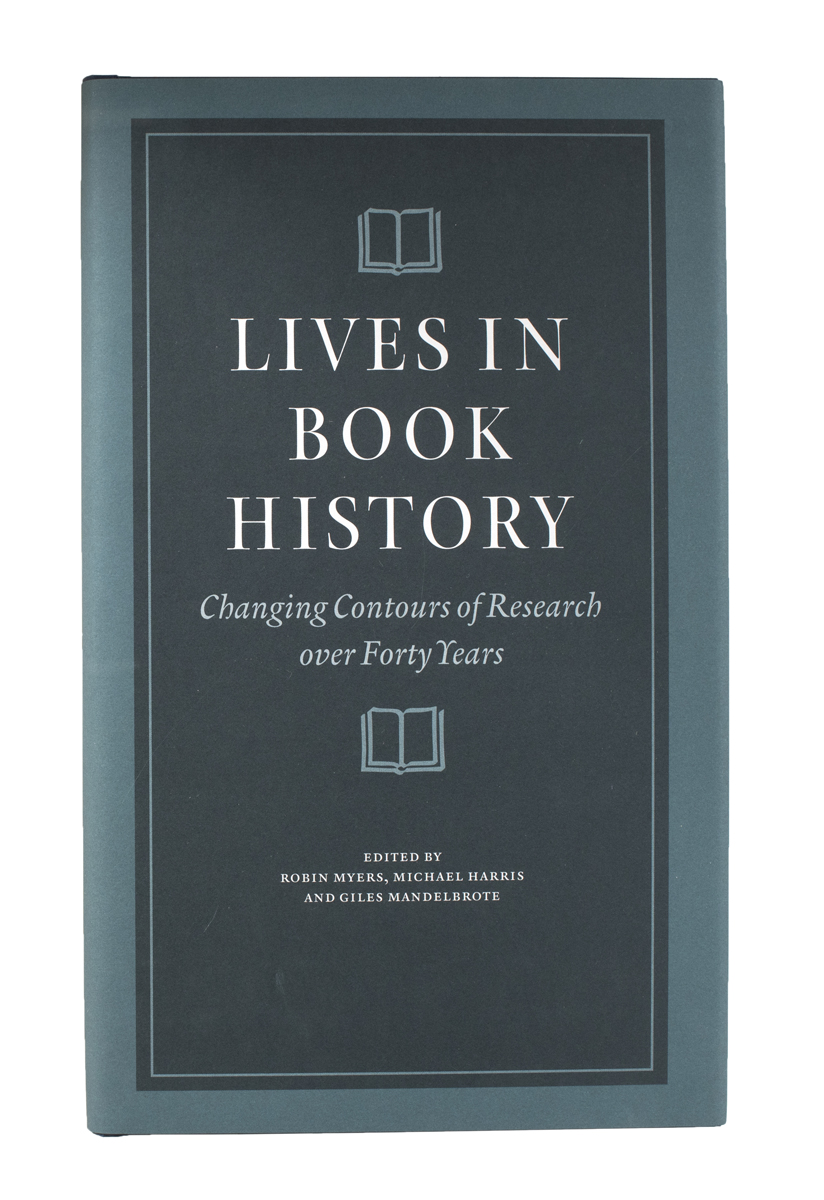 MYERS, Robin, Michael HARRIS, and Giles MANDELBROTE (eds).
Lives in Book History: Changing Contours of Research over Forty Years.
'This volume has grown out of one event in a long series of annual conferences on book-trade history – held to mark the fortieth conference in 2018. For this we had asked nine well-known book historians to give a retrospective review of their field, be it manuscripts, incunabula, book binding, and so on, explaining how they had come into book history, who had been the major influences on them, what the field was like then, what it was like now, and how they would, in the light of the changes they had seen, have done things differently. Everyone mentioned the technological revolution, which had completely changed their way of working and brought a wealth of research material to their desks, greatly amplifying but not substituting for (as they were at pains to point out) research in libraries and archives. Thus these papers are a mix of scholarly assessment and personal reminiscence: likely, we thought, to have a wider readership than just historians of the book.'
ADVANCE COPY FOR REVIEW LEWIS, Wyndham.
Count your Dead they are Alive or a New War in the Making.
First edition. 'Perhaps his worst political squib … Count Your Dead takes up the argument for an Anglo-German rapprochement where Left Wings over Europe had left off, using the issue of "non-intervention" in the Spanish War as an additional ground for attacking British policy in Europe' (Bridson). It employs a persona, 'Ned', literary executor to one 'Launcelot Nidwit', whose leftist standpoint is laid out in 24 'Thoughts'.