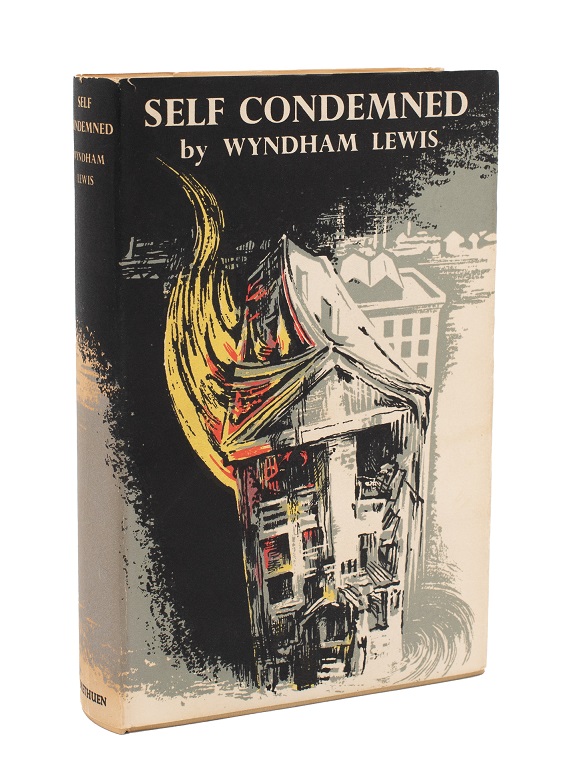 LEWIS, Wyndham.
Self Condemned.
London, Methuen & Co. Ltd., [1954].
8vo, pp. vi, 407, [1]; publisher's buff cloth, dust-jacket printed in black, grey, red, yellow and purple to a design by Michael Ayrton; a fine copy in a near-fine jacket; bookplate of Lewis's friend the BBC broadcaster D. G. Bridson.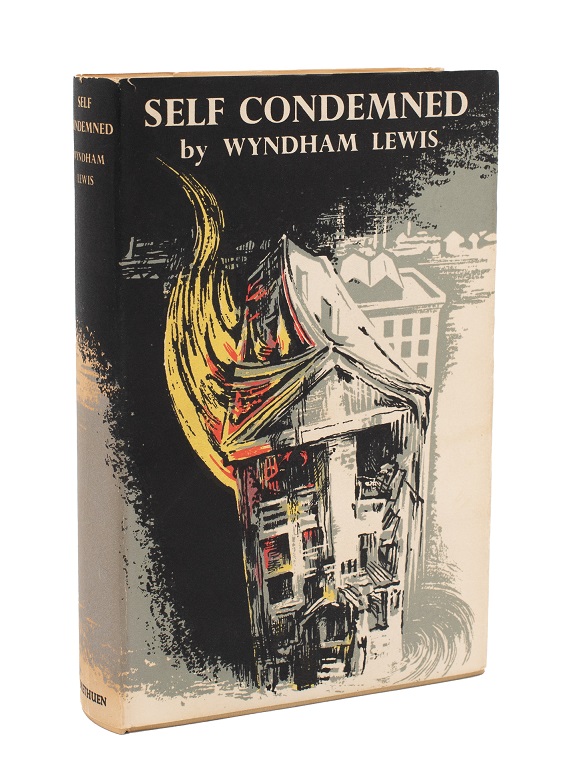 Added to your basket:
Self Condemned.
First edition, second impression (June 1954), one of Lewis's most successful works, a novel based on his self-imposed exile in Canada during World War II. Eliot thought the work one of Lewis's best, 'a novel of almost unbearable poignancy'. Bridson and Lewis had corresponded about the work, then nearly complete, in 1951.

Pound & Grover A39a; Morrow & Lafourcade A38a
You may also be interested in...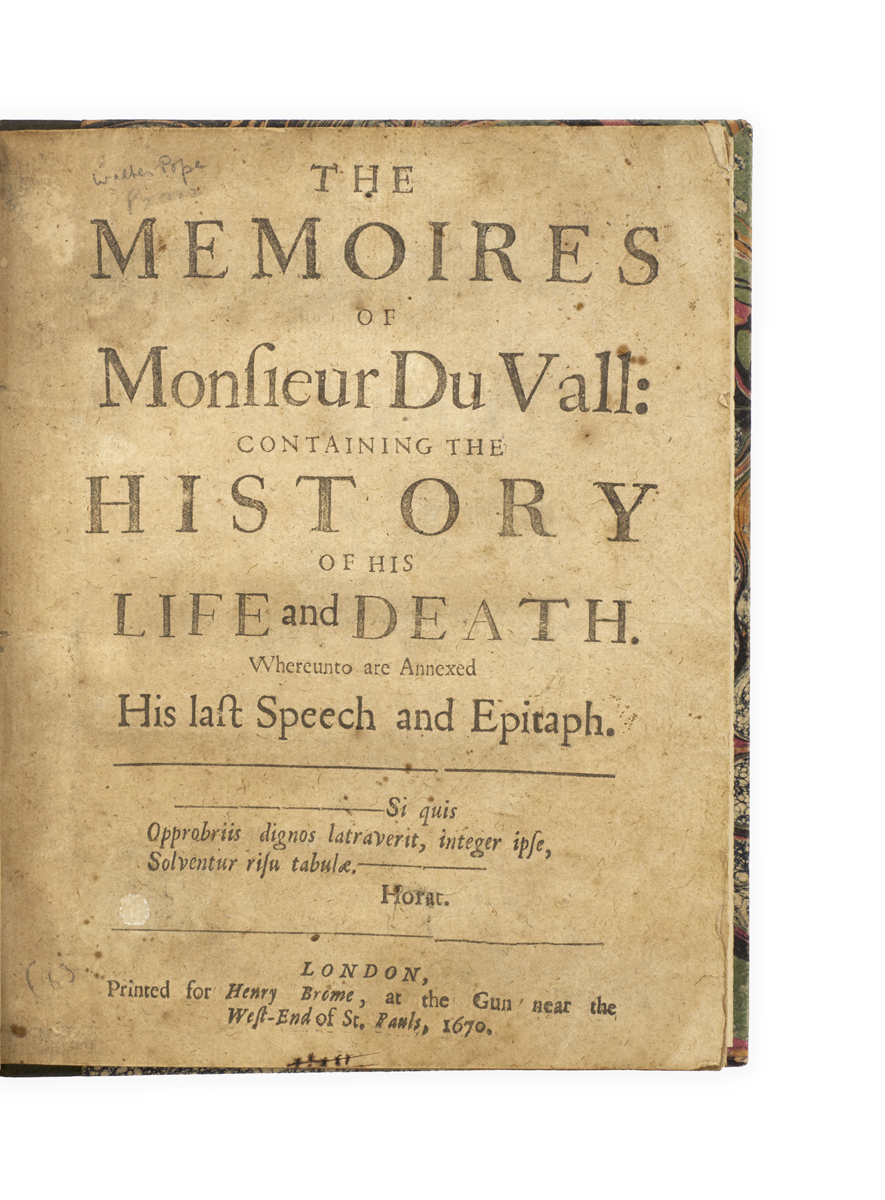 THE GENTLEMAN HIGHWAYMAN [POPE, Walter.] 
The Memoires of Monsieur Du Vall: containing the history of his Life and Death.  Whereunto are annexed his last Speech and Epitaph …
First(?) edition of a partly fictitious and often satirical life of the highwayman Claude Duval, published shortly after his execution in 1670.  This is the more substantial of two opportunistic biographies, between them the main sources of information about him, though by no means entirely trustworthy. 
INSCRIBED, REVIEWED BY BRIDSON ALDINGTON, Richard.
All Men are Enemies, a Romance.
First trade edition, inscribed 'For D. G. Bridson from Richard Aldington / March. 1933'. Bridson's review in The New English Weekly, 23 March 1933, was uncharacteristically without reservation in its enthusiasm: 'one of the finest novels written lately … In actual reading [rather than in summary] it is little short of perfect', its style one of 'grace and artlessness', 'a novel to read some half-dozen times'.