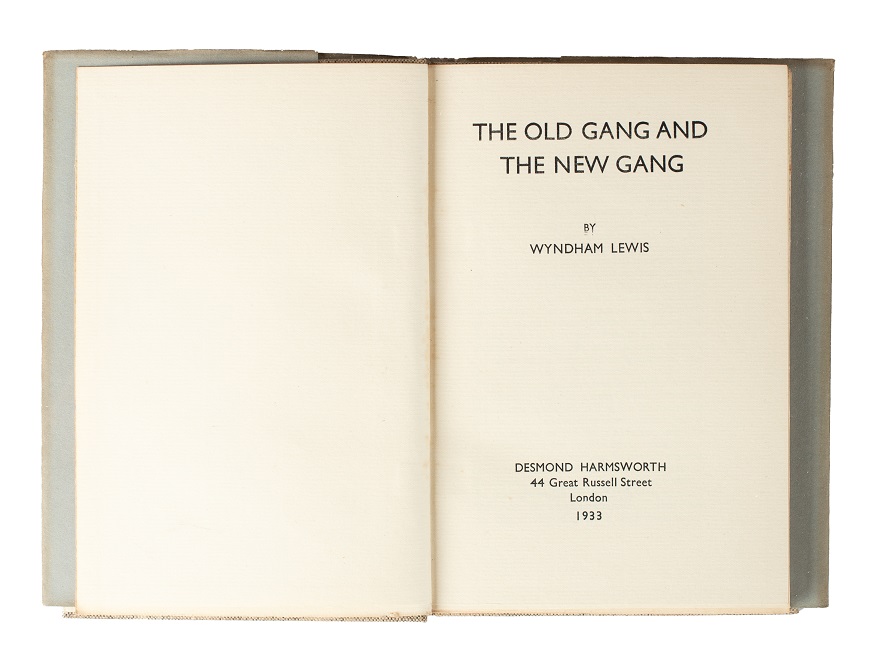 review copy
LEWIS, Wyndham.
The Old Gang and the New Gang.
London, Desmond Harmsworth, 1933.
8vo, pp. 62, [2]; publisher's patterned grey cloth, grey dust-jacket printed in red; a fine copy, in a good jacket, spine browned, small scrape to upper corner of front cover; booklabel of the journalist, and broadcaster D. G. Bridson, later a friend of Lewis, with his scattered pencil marks in the margin; laid in loose is a cutting of Bridson's review, published in The New English Weekly, 2 March 1934 (Morrow & Lafourcade F566, but wrongly dated).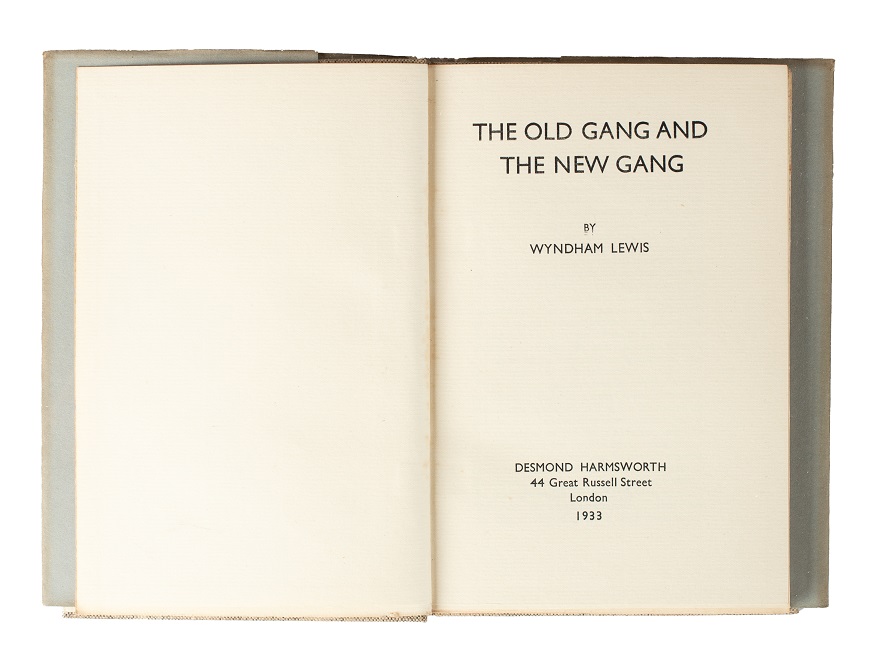 Added to your basket:
The Old Gang and the New Gang.
First edition, binding variant (1), a work on 'youth cults' and the rise of European dictatorships. Bridson's review was not especially complimentary, noting 'that peculiar "kiddish" idiom which Mr. Lewis uses to advantage in his satiric novels and to little purpose elsewhere … We can excuse his wasting of our time, perhaps, but we cannot so easily excuse the wasting of his own.' Pound & Grover A19a; Morrow & Lafourcade A20.
You may also be interested in...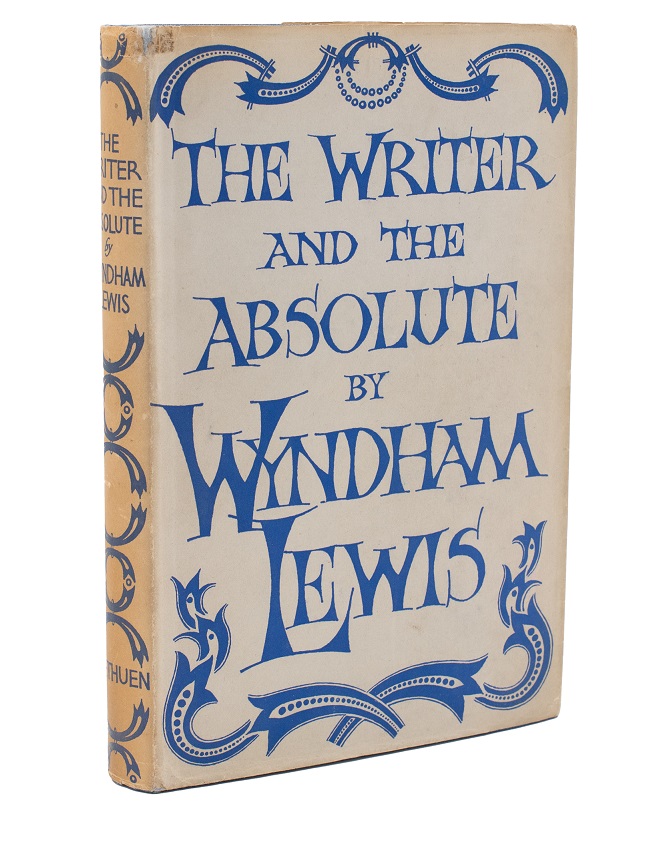 PRE-PUBLICATION COPY, INSCRIBED LEWIS, Wyndham.
The Writer and the Absolute …
First edition, inscribed 'To my dear friend Geoffrey Bridson / Wyndham Lewis / 25 June 1952'. The work was published the following day.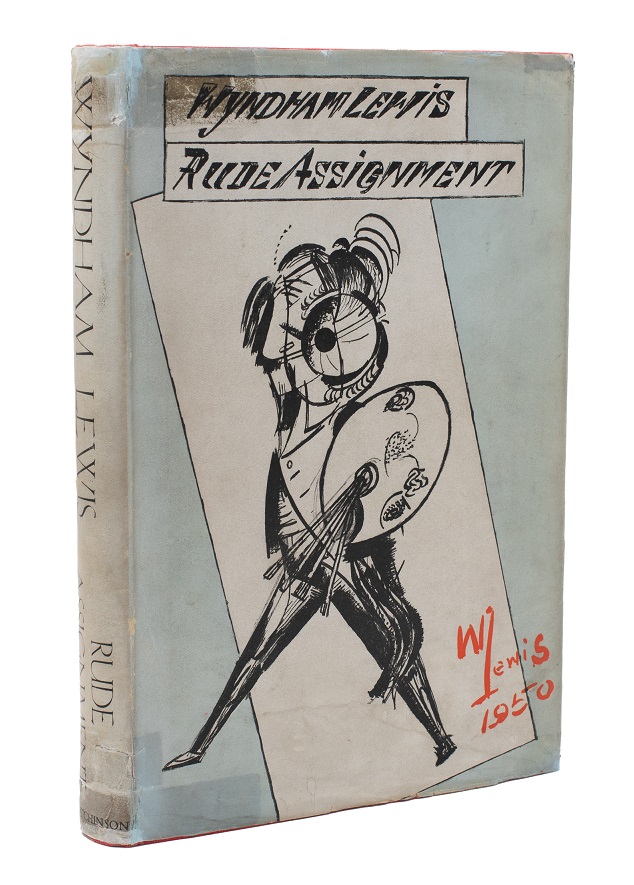 AUTOBIOGRAPHICAL REVISIONISM LEWIS, Wyndham.
Rude Assignment. A Narrative of my Career up-to-date … Illustrated with works by the Author.
First edition, first impression, 'one of the most readable of his later works ... also one of the most illuminating' (Bridson, Filibuster). Written throughout the late '40s, and originally titled The Politics of Intellect, Rude Assignment is divided into three parts, the first devoted to 'the ambivalent position of the intellectual in the modern world; the nature of satire; and the overriding influence of politics in contemporary thought. The second part provides 'the personal background to his career'; and Part Three re-examines earlier works, trying to square away his politics of the '30s, and reaffirming his sympathies for both Socialism and Internationalism.