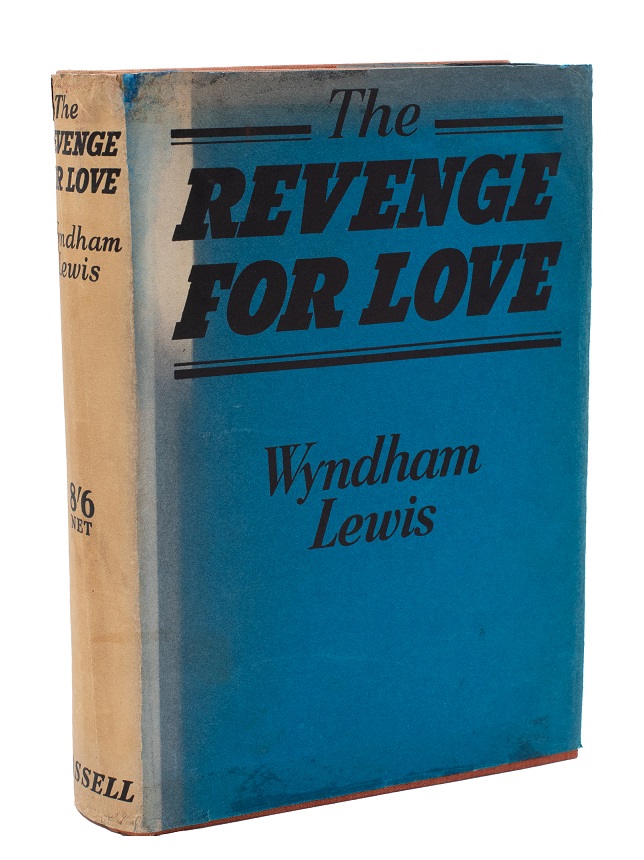 THE DRAMATISER'S COPY
LEWIS, Wyndham.
The Revenge for Love.
London, Cassell & Co. Ltd., [1937].
8vo, pp. [6], 422; publisher's dull orange cloth, blue dust-jacket printed in black; a very good copy in a good jacket, spine sunned as always, a little creased, old repairs to covers and edges; bookplate of the BBC broadcaster D. G. Bridson, with his pencil marks in the margins in Chapter VI.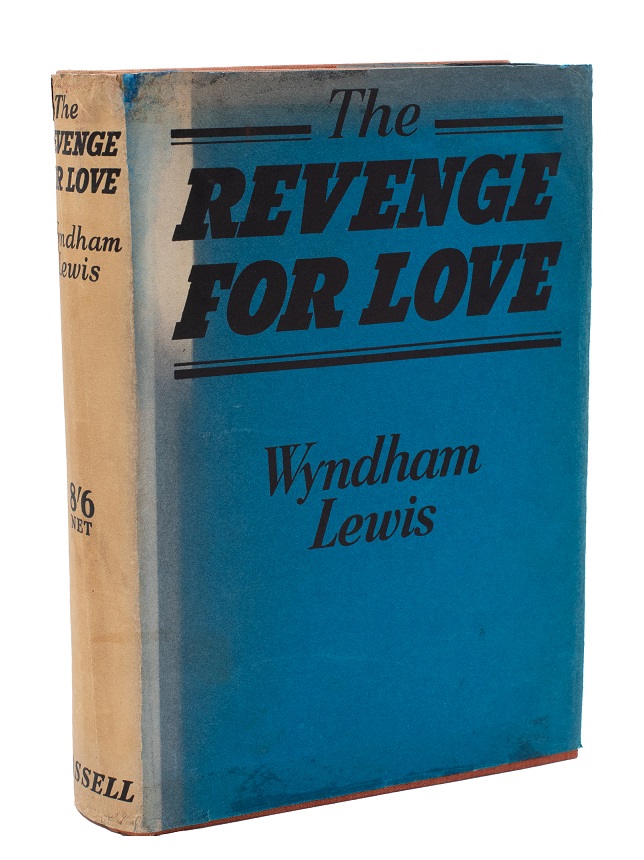 Added to your basket:
The Revenge for Love.
First edition, very scarce in the dust-jacket, of 'one of Lewis's finest novels … a brilliant novel of character' (Bridson, The Filibuster), set in pre-Civil War Spain and centred on an incident of Communist gun-running on the border. 'Here for once, Communism is accepted as a fact of life – and one which can even be treated dispassionately as the sincere faith of a professional revolutionary' (ibid.) Lewis thought it 'the best complete work of fiction I have written', but Cassell demanded numerous changes to avoid possible libel suits and tried to offload the work onto Jonathan Cape.

Bridson's adaptation of the novel for radio was broadcast on 23 June 1957; it was the last of Lewis's works which he adapted, and although it was discussed with Lewis, 'he died before the project could be put in hand' (Bridson 'Checklist', in Pound & Grover).

Pound & Grover A25a; Morrow & Lafourcade A25a.
You may also be interested in...
ARM'S OF TILLY (The). 
The Virtues and Effects of the Remedy, named Medicamentum gratia probatum, id ist: the Remedy approved by Grace …
Unrecorded printing of an advertising broadside for Haarlem Oil, a panacea containing ingredients such as sulphur and terebinth oil which is still sold today as a dietary supplement.  The oil was first marketed in 1696 by Claes Tilly, a Haarlem schoolmaster, who was succeeded by his step grandchild Leendert Johnkout, and then in 1762 (or 1764 here) by Claes (Nicholas) de Koning Tilly, who seems to have been responsible for expanding the business into more international markets.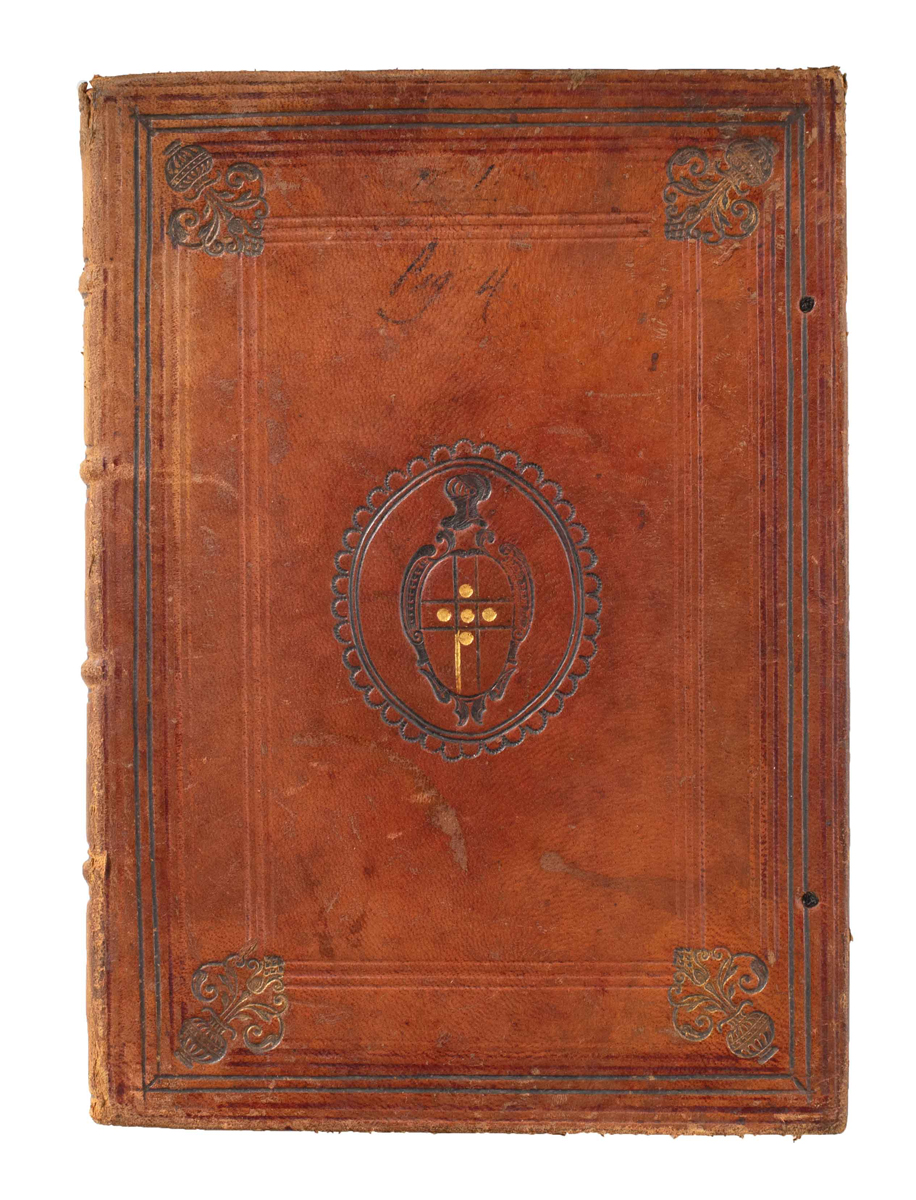 SIGNED, SEALED, AND DELIVERED [LE MARCHE.] 
Deed relating to the sale of property in Beltrovato (a district of Morrovalle in the Province of Macerata in the Marche region of Italy). 
A curiously bound public instrument notarised by the Apostolic Camera in Rome detailing the sale of property belonging to two brothers from the influential de' Mozzi family of Macerata.