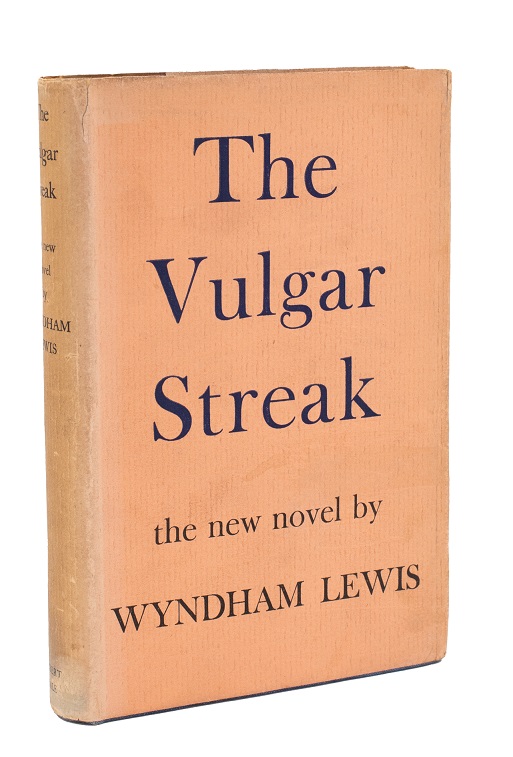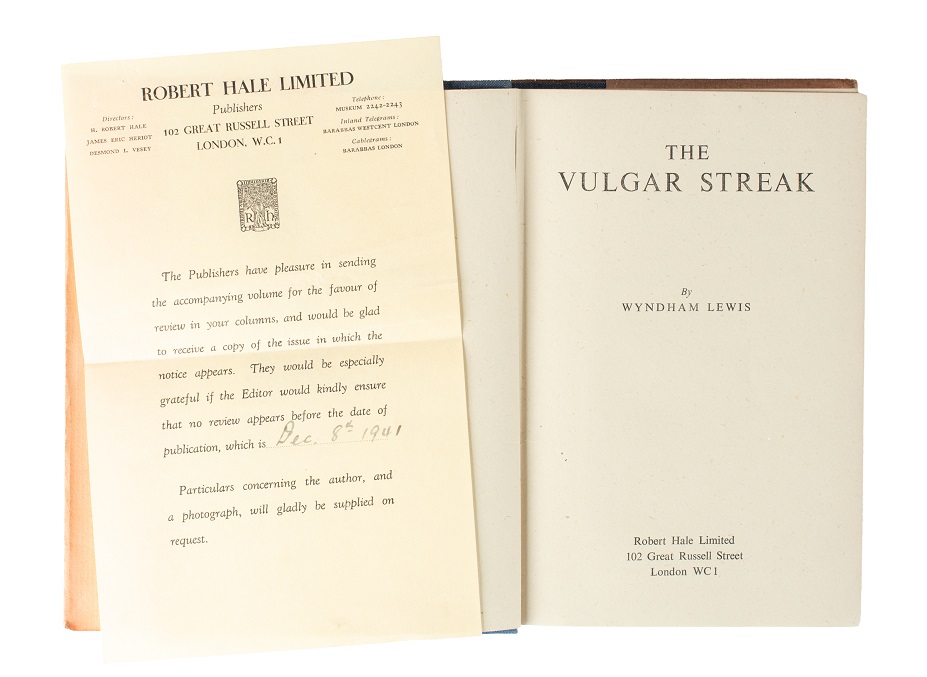 Advance Copy for Review
LEWIS, Wyndham.
The Vulgar Streak.
London, Robert Hale Ltd., 1941.
8vo, pp. 247, [1]; publisher's light blue cloth, pink dustjacket printed in blue and black; a fine copy in a good jacket, faded, spine browned, head of spine reinforced on verso; bookplate of the BBC journalist and later friend of Lewis D. G. Bridson; laid in loose is a typed publisher's slip sending the book for review and giving the date of publication as 8 December 1941.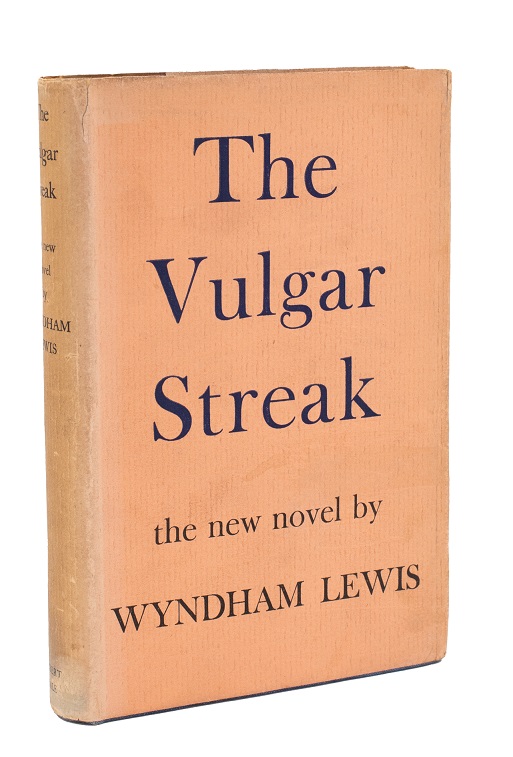 Added to your basket:
The Vulgar Streak.
First edition, first impression, a scarce work because of wartime paper shortages and, possibly, the destruction of a portion of the first impression in the Blitz; certainly Robert Hale's offices were bombed and the records destroyed, and the work was reprinted within a month.

A novel of the class system: the main protagonist Vincent Penhale tries to hide his proletarian roots by assuming the manners of a gentleman; caught up in a counterfeiting scheme, he is arrested and exposed. 'Life is a big, pompous, exclusive Mayfair party … Well, if you are born outside of the party, it is no use gate-crashing it, is it? If you can't bear the thought of the party – with you outside it – you should do what Guy Fawkes did. Blow it up!'

Pound & Grover A34a; Morrow & Lafourcade A33a
You may also be interested in...
THE GENDARME AND THE CHEESE [ALMANAC.] 
Le double Liègeois, almanach journalier pour 1842, supputé par M. Math. Laensberg, suivi de ses véritables prophéties. 
Rare issue of the long-running and highly entertaining Almanach de Liège, illustrated with numerous crudely printed woodcuts.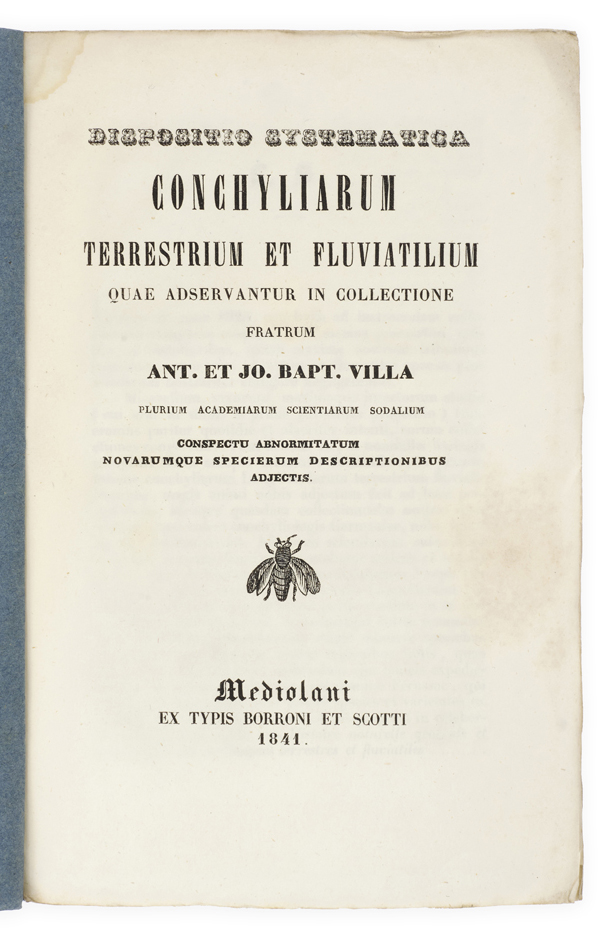 FRATERNAL MALACOLOGY VILLA, Antonio, and Giovanni Battista VILLA. 
Dispositio systematica conchyliarum terrestrium et fluviatilium quae adservantur in collectione fratrum Ant. et Jo. Bapt. Villa plurium academiarum scientiarum sodalium conspectu abnormitatum novarumque specierum descriptionibus adjectis. 
First edition of this catalogue of molluscs and shellfish in the collection of Antonio and Giovanni Battista Villa.