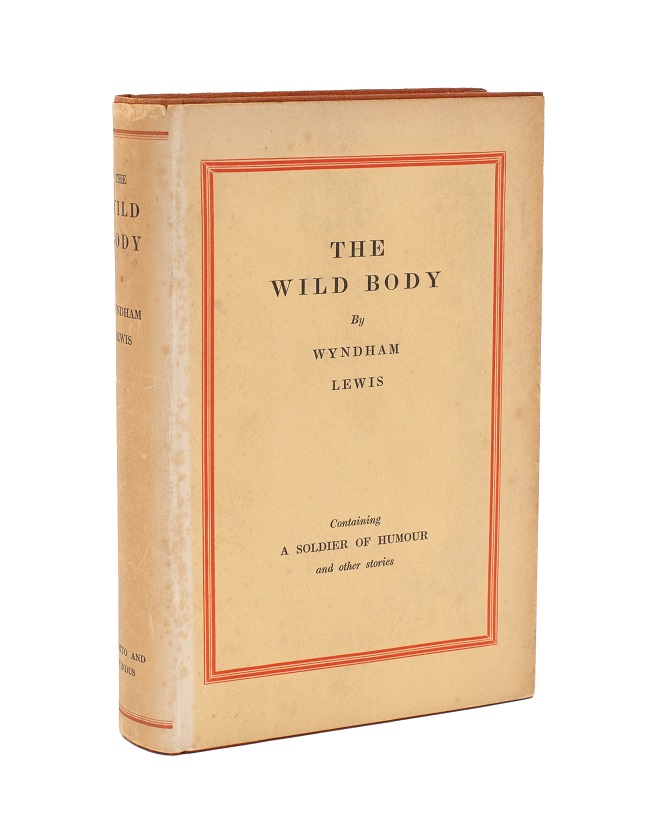 LEWIS, Wyndham.
The Wild Body.
London, Chatto & Windus, 1927.
8vo, pp. vii, [1], 294, [2], [4, ads]; publisher's orange cloth, cream dust-jacket printed in red and black; a very good copy in a very good jacket (spine slightly soiled); ownership signature 'A. T. Judge'(?); bookplate of Lewis's friend, the BBC broadcaster D. G. Bridson.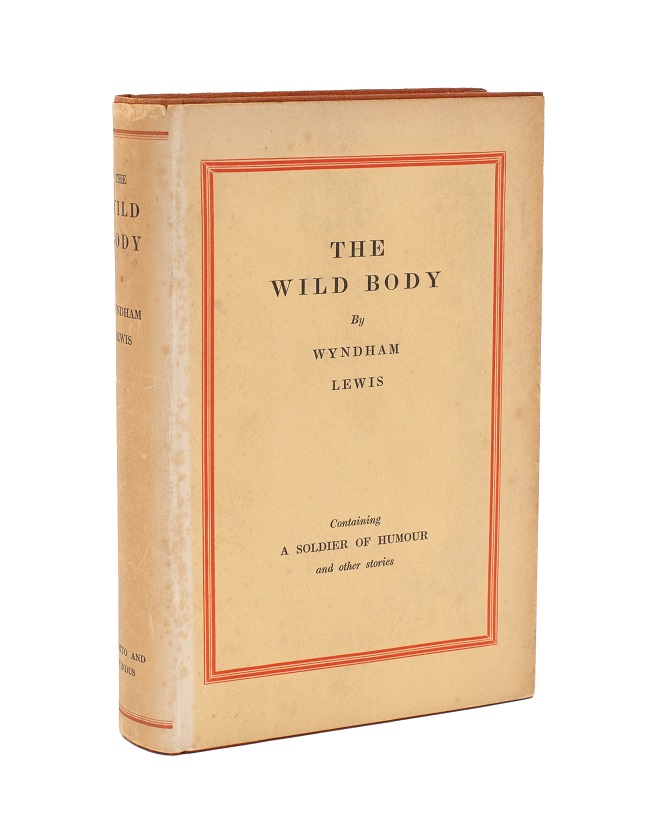 Added to your basket:
The Wild Body.
First trade edition, first issue binding; there was also a special edition of 85 signed copies. A collection, in a much reworked form, of some early sketches written in Brittany, some of which had been published in 1909.

Pound & Grover A8a; Morrow & Lafourcade A9b.
You may also be interested in...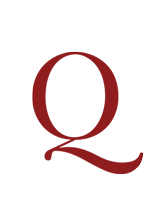 HOOKER, Richard.
Of the Lawes of Ecclesiastical Politie, eight Bookes [Bound with:] Certayne Divine Tractates … London, Printed by W. Stansby. 1622 [–1631].
Fourth edition, first issue, of the Preface and Books 1-4 (first published in 1593), third edition of Book 5 (first published in 1597), bound here with the third edition of 'Certayne Divine Tractates' (1631), issued with a 1622 general title-page (rather than the usual 1632).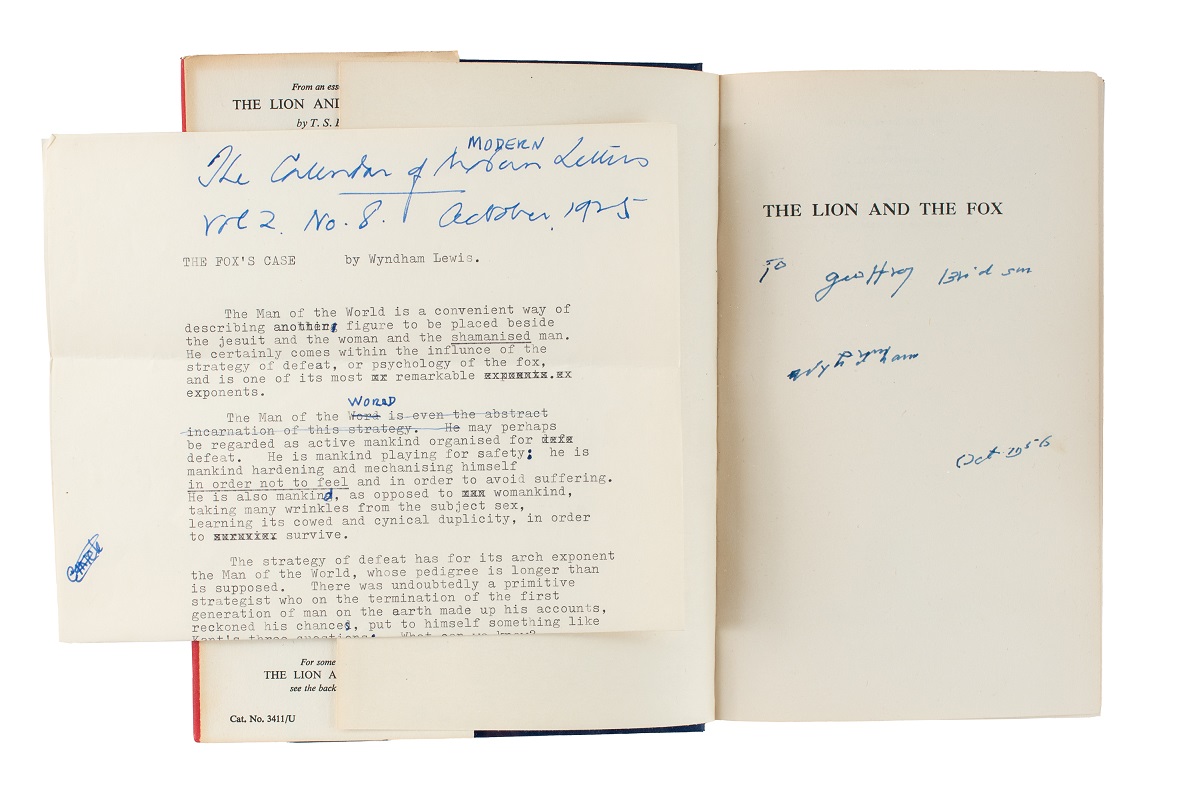 INSCRIBED LEWIS, Wyndham.
The Lion and the Fox. The Role of the Hero in the Plays of Shakespeare …
Reprint of the second edition of Lewis's 'first political book', a collection of essays engaging with Shakespeare and Machiavelli first published in 1927 and then reissued by Methuen in 1951; inscribed in a very shaky hand 'To Geoffrey Bridson from Wyndham / Oct 1956'.
'The Lion and the Fox is shot through with original thinking on every subject that it takes up … The tone of the book is distinctly liberal, and its attitude towards the concept of despotic rule is one of suspicion and antipathy' (Bridson, The Filibuster).
Laid in loose is a 1-leaf typescript of two sections from pp. 83-4 and 89-90 of 'The Foxes' Case' by Lewis, published in The Calendar of Modern Letters 2:8 (October 1925), with a few corrections in pen and the note 'original copy checked with DGB' at the foot. The article included several passages subsequently incorporated into The Lion and the Fox.
See Bridson, 'That Notorious Machiavel', The Filibuster, pp. 1-18. Pound & Grover A6c note; Morrow & Lafourcade A7c note.