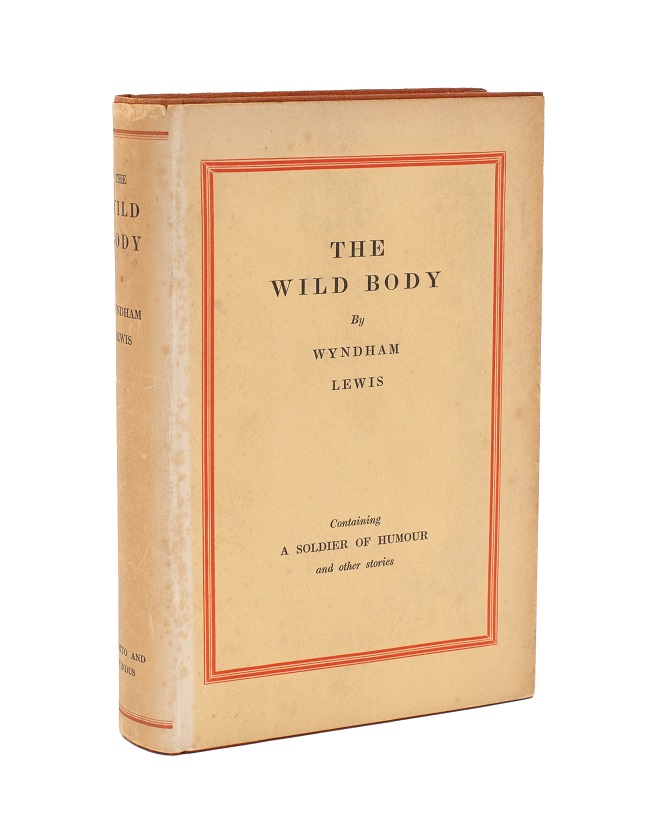 LEWIS, Wyndham.
The Wild Body.
London, Chatto & Windus, 1927.
8vo, pp. vii, [1], 294, [2], [4, ads]; publisher's orange cloth, cream dust-jacket printed in red and black; a very good copy in a very good jacket (spine slightly soiled); ownership signature 'A. T. Judge'(?); bookplate of Lewis's friend, the BBC broadcaster D. G. Bridson.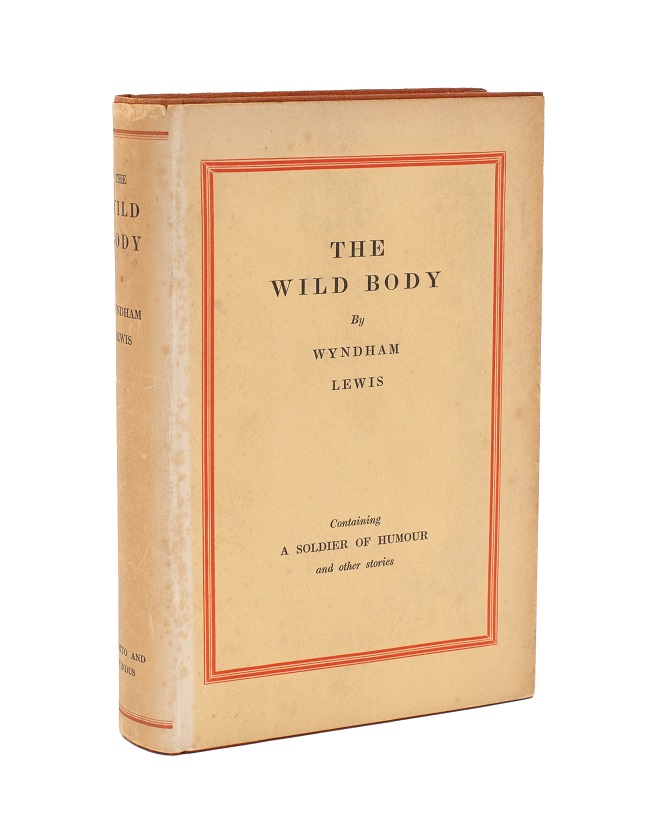 Added to your basket:
The Wild Body.
First trade edition, first issue binding; there was also a special edition of 85 signed copies. A collection, in a much reworked form, of some early sketches written in Brittany, some of which had been published in 1909.

Pound & Grover A8a; Morrow & Lafourcade A9b.
You may also be interested in...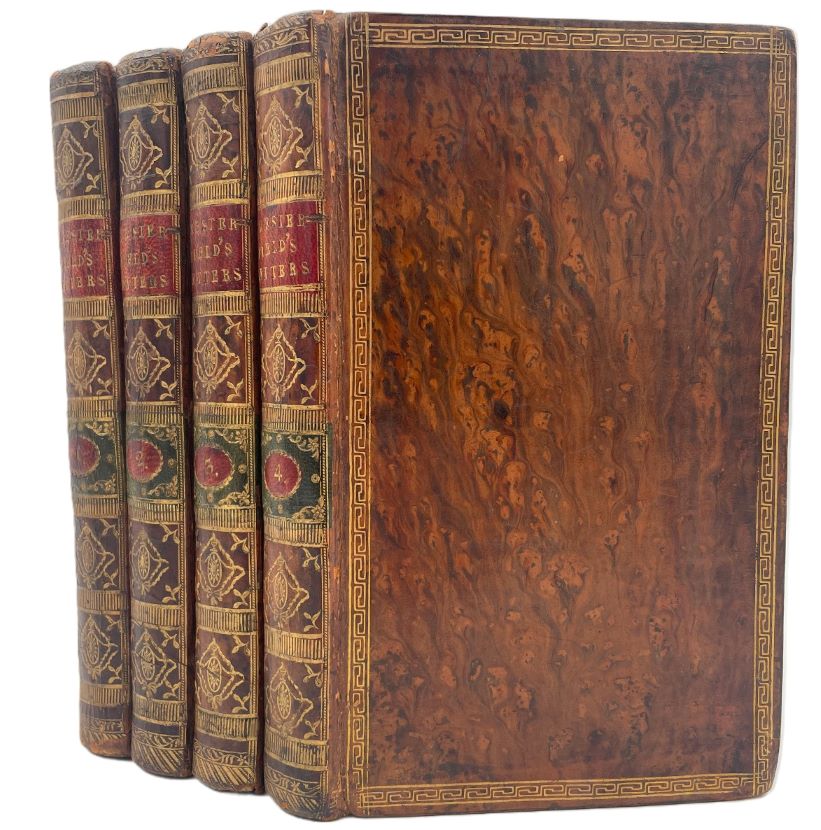 CHESTERFIELD, Philip Dormer Stanhope, fourth Earl of.
Letters written … to his Son, Philip Stanhope, Esq; late Envoy Extraordinary at the Court of Dresden. Together with several other Pieces on various Subjects. Published by Mrs Eugenia Stanhope from the Originals in her Possession. In four Volumes. The eighth Edition …
Eighth edition, textually insignificant but a very pretty set.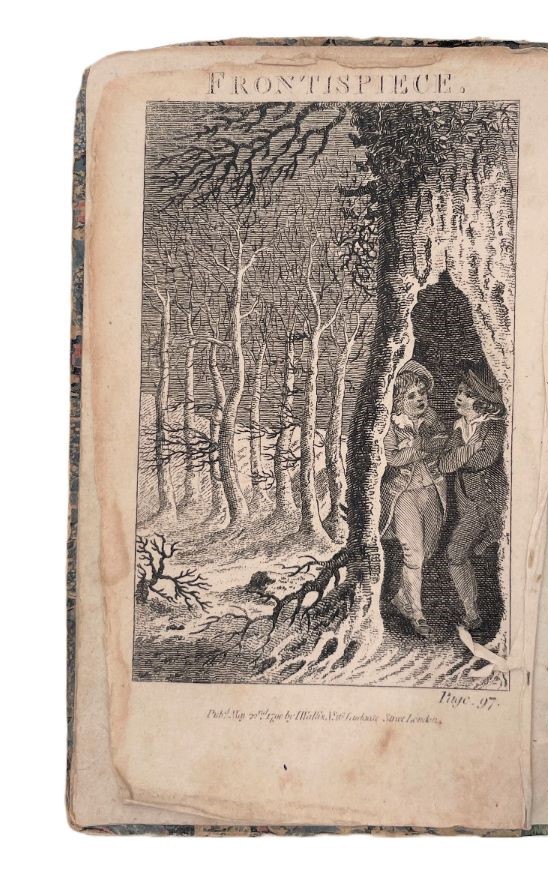 [JUVENILE.] DAY, Thomas.
The History of Sandford and Merton, abridged from the Original. Embellished with elegant Plates … Third Edition.
Third edition of Richard Johnson's abridgement of Day's most famous and most enduring children's book (1783, with sequels in 1786 and 1789), first published in this form in 1790. ESTC shows three copies of the first edition; five of the second; and BL and UCLA only of this third; Roscoe adds a copy in the Opie collection at Oxford.