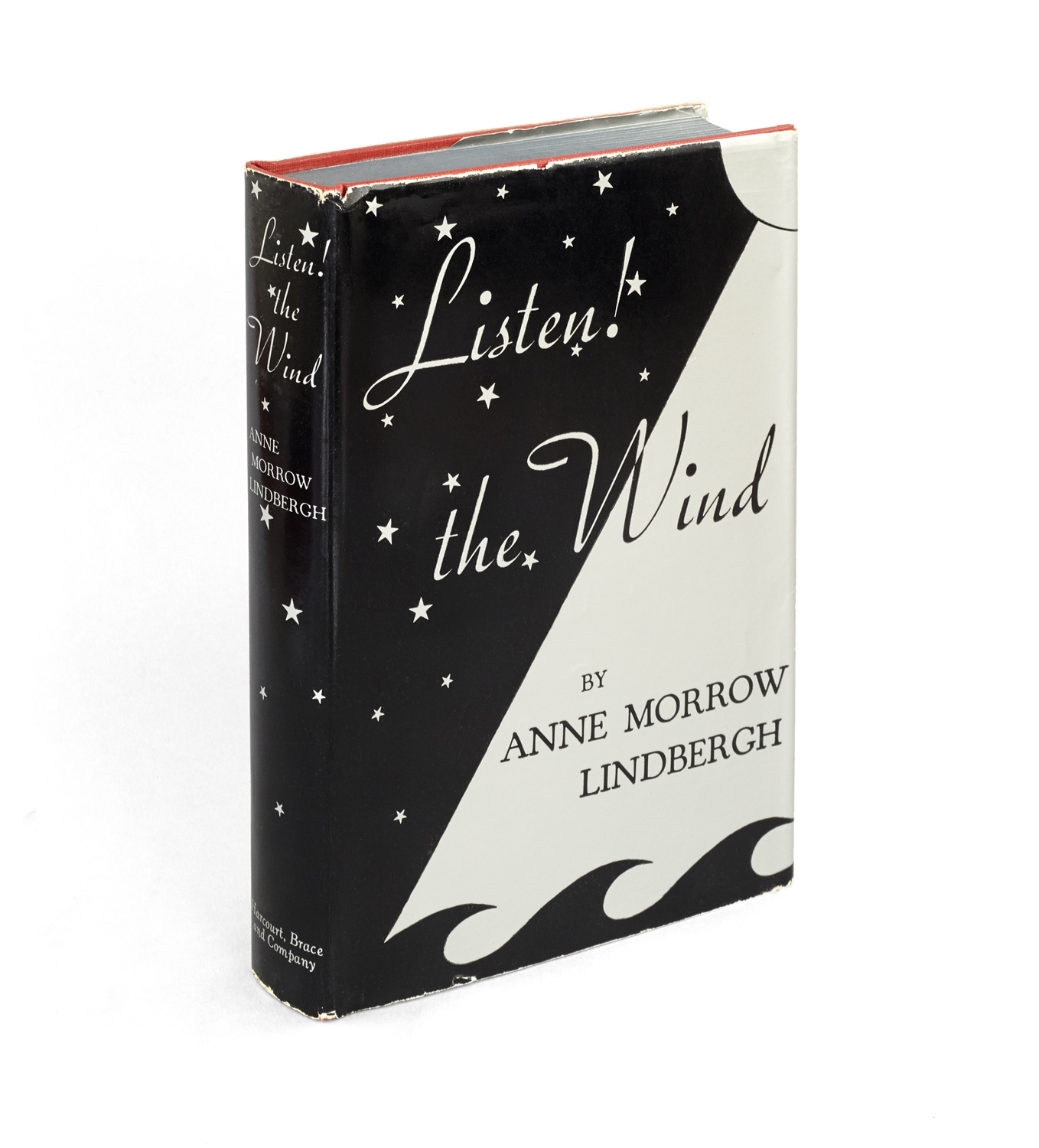 ANNE & CHARLES LINDBERGH'S FLIGHT ACROSS THE SOUTHERN ATLANTIC
LINDBERGH, Anne Morrow.
Listen! The Wind ... With Foreword and Map Drawings by Charles A. Lindbergh.
New York: Harcourt, Brace & Co., 1938.
8vo (203 x 136mm), pp. xii, 275, [1 (blank)]; 3 full-page maps and one illustration after Charles Lindbergh; one half-tone plate; original red cloth blocked in gilt with airplane design on upper board and lettered in gilt on the spine, map endpapers after Charles Lindbergh, top edges blue, pictorial dustwrapper, with design after Charles Lindbergh, retaining price, glassine dustwrapper, morocco backed slipcase, spine lettered and decorated in gilt; lettering on spine slightly dulled, dustwrapper slightly rubbed and chipped at edges, glassine dustwrapper browned and chipped at edges, nonetheless a very good, bright copy, retaining the pictorial and glassine dustwrappers.
£400

Approximately:
US $555
€460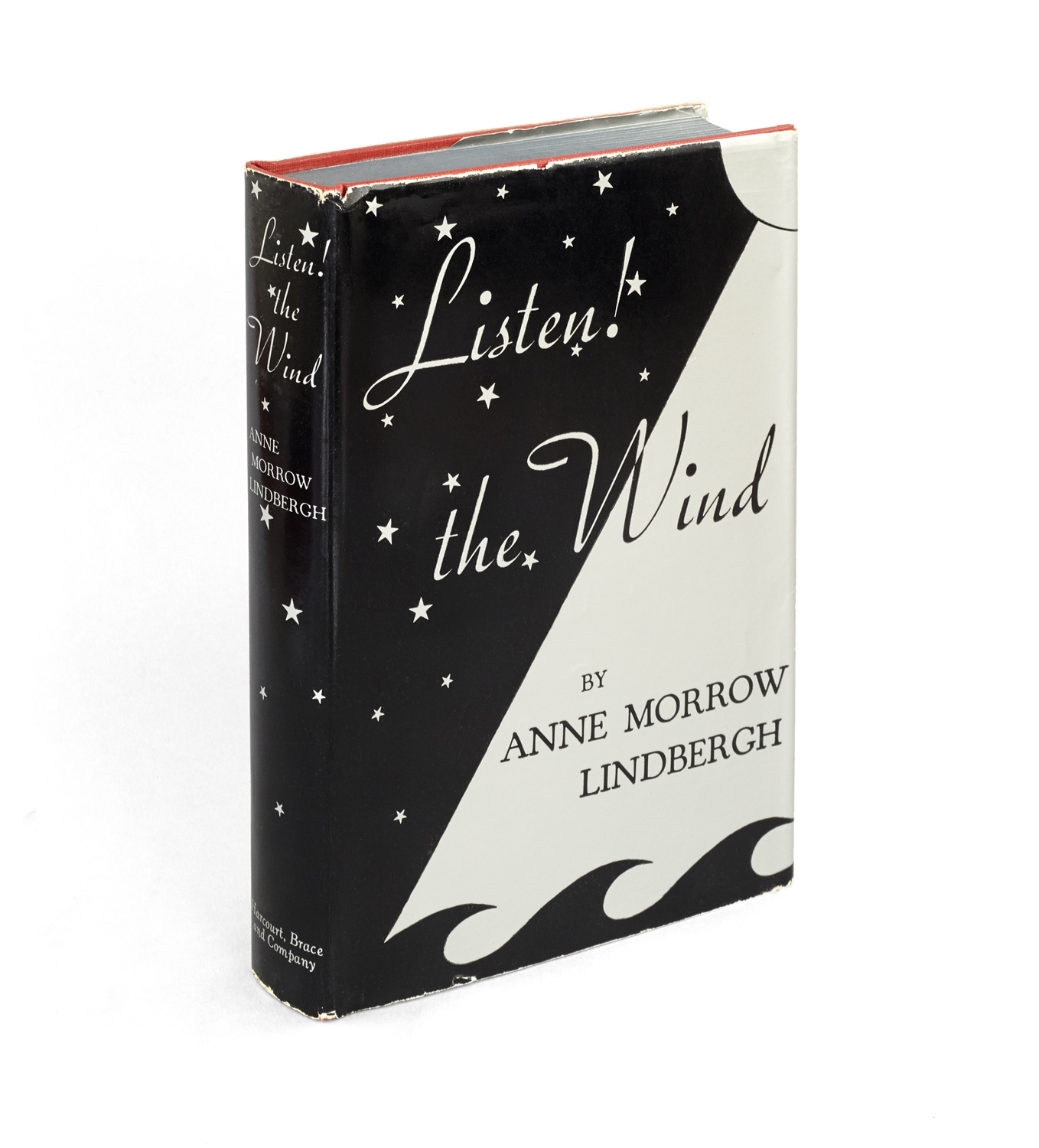 Added to your basket:
Listen! The Wind ... With Foreword and Map Drawings by Charles A. Lindbergh.
First edition of an award-winning book. Anne Morrow Lindbergh (1906-2001) met the celebrated American aviator Charles Lindbergh in 1927, when her father Dwight Morrow, the American ambassador to Mexico, invited Lindbergh to visit the country. They married in 1929, she soon learnt to fly under his tutelage, and then became her husband's trusted co-pilot; indeed, in 1930, she became the first woman to receive a United States Glider Pilot Licence – one of numerous 'firsts' as a female pilot. In 1931 the Lindberghs undertook a historic series of flights in their specially-adapted Lockheed Sirius, Tingmissartog, travelling across Alaska and Canada to Japan and China, in order to explore new routes for airmail. Anne Lindbergh recorded the experiences in her best-selling book North to the Orient (New York: 1935) – which won the inaugural National Book Award for Nonfiction – and in 1933 the Lindberghs made a survey flight around the North Atlantic Ocean: '[t]he purpose of the flight was to study the air-routes between America and Europe. At that time, the air-routes of the world were entering their final stages of development. The countries had already been crossed and the continents connected. It remained only for the oceans to be spanned. Their great overwater distances constituted the last major barrier to the commerce of the air' (p. v).

After crossing the northern part of the Atlantic from New York to Copenhagen, the Lindberghs flew south to Africa and then crossed the southern part of the Atlantic, and Listen! The Wind describes the flight across the southern Atlantic. The book reflects the collaborative nature of the flight, and the body of the book is Anne Morrow Lindbergh's work, complemented by Charles Lindbergh's foreword, appendix, maps, and dustwrapper design. Anne Morrow Lindbergh's exploits earned her the National Geographic Society's Hubbard Gold Medal in 1934.

Bennett, A Practical Guide to American Book Collecting (1663-1940), p. 237.
You may also be interested in...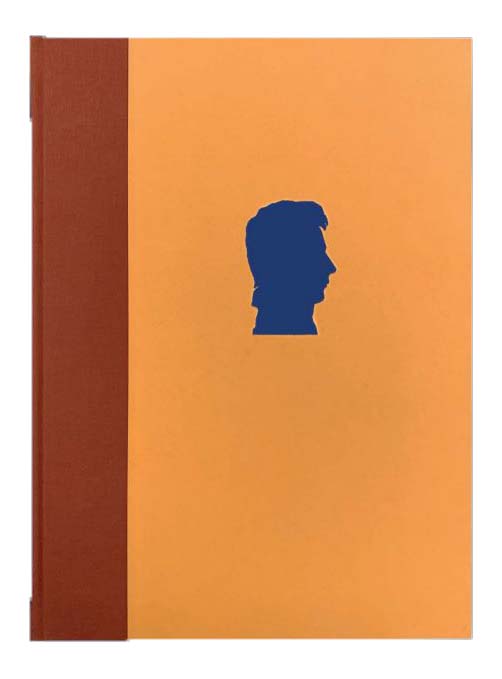 HEBER, Reginald, and Nicolas BARKER (editor).
A Letter from India.
'I do not expect that with fair prospects of eminence at home, you should go to the Ganges for a mitre,' wrote Sir Charles Watkin Williams Wynn, President of the Board of Commissioners for Indian Affairs, in 1819 to Reginald Heber at Hodnet in Shropshire, but in vain. Despite a growing reputation as a scholar, a poet and writer of still popular hymns, an artist and authority on Russia, friend of Byron and Scott, given wit and irresistible charm and goodness, Heber could not resist the evangelical call. In 1823, newly consecrated Bishop of Calcutta, he set off, with wife and family, leaving behind a host of friends.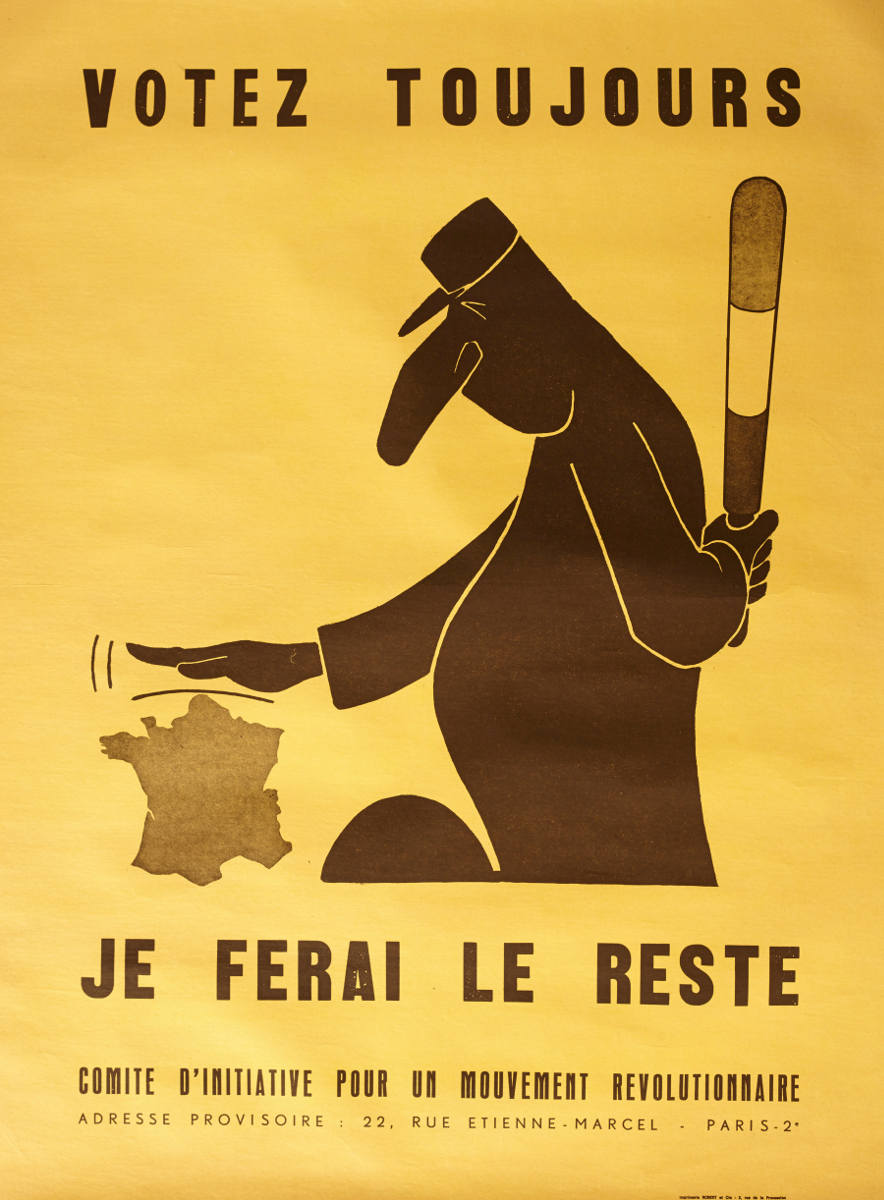 [PARIS UPRISING.]
Votez toujours. Je ferai le reste [Always vote. I'll do the rest].
First edition. A striking image of General De Gaulle patting France on the head for obediently voting, a baton cunningly concealed behind him. 1968 was a year when passions were flying high in France. The communist and socialist parties had formed an alliance in February with a view to replacing the De Gaulle administration. The ensuing student occupation protests coupled with wildcat general strikes of over 20% of the French population seriously destablized De Gaulle's government, and for some time it seemed likely that it would fall. Having fled briefly to Germany, however, De Gaulle called elections for June 1968, and emerged with an increased majority.