RARE: LUTHER ON PREDESTINATION
LUTHER, Martin.
Eyn Sendbriff … uber die frage. Ob auch yemandt, on glawben verstorben selig werden müge &c. An Er Hansen von rechenberg zur freystad &c.
[Wittenberg, N. Schirlentz, 1522].
4to, pp. [8]; with woodcut architectural border to title, dated 1522; noticeable but not intrusive stain at gutter reaching up to the inner upper corner in the quire, light waterstaining to the outer margin, leaves inconspicuously reinforced at gutter, the extreme lower rule of the woodcut border just shaved; a good copy in modern quarter calf, marbled boards.
£1800

Approximately:
US $2469
€2031
Added to your basket:
Eyn Sendbriff … uber die frage. Ob auch yemandt, on glawben verstorben selig werden müge &c. An Er Hansen von rechenberg zur freystad &c.
First edition, rare, of a momentous letter on predestination addressed by Luther to his friend Hans von Rechenberg. Luther meditates on the subject of predestination and salvation by faith; while firm in his notion of faith as a necessary requisite for salvation, he outlines the possibility that the gift of faith and therefore salvation could be obtained after death.

Hans von Rechenberg (1480-1534), a crucial protagonist in the dissemination of the Reformation in Silesia.

Benzing 1267.
You may also be interested in...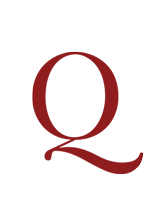 REVIEWED BY MARY WOLLSTONECRAFT PICKERING, Amelia.
The Sorrows of Werter: a Poem …
First edition. Amelia Pickering's 'melancholy, contemplative poem' (Todd) was one of a spate of works in English and German founded on Goethe's novel, including poems by Charlotte Smith and Mary Robinson, both subscribers here. Pickering 'gives to Charlotte a voice, if rather weakly moralistic, and to Werter suffering which is acute, credible and unhysterical' (Feminist Companion citing 'The Sorrows of Young Charlotte: Werter's English Sisters', Goethe Yearbook, 1986).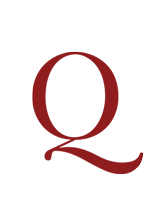 CAESAR, Caius Julius.
Rerum gestarum commentarii XIV … omnia collatis antiquis manuscriptis exemplaribus, quae passim in Italia, Gallia, & Germania invenire potuimus, docte, accurate, & emendate restituta, prout proxima pagina indicator, Eutropii epitome belli gallici ex Suetonii Tranquilli monumentis, quae desiderantur, cum doctiss. annotationibus.
First Strada edition of Caesar's Commentaries, with woodcut illustrations, annotated by the Feuillants against François Hotman. Prepared by the humanist scholar Jacopo Strada (1507 – 1588), Rab's edition prints Caesar's Commentaries with Aulus Hirtius's additions, Eutropius's epitome of Suetonius, and commentaries by Hotman, Aldus, and others. The fine series of unattributed woodcuts shows plans and views of battles, fortifications, and cities.
The present copy is from the library of the Convent of the Feuillants at Paris, established by Henri III in 1587. An austere order formed from the Cistercian reform movement of the 1570s, the Feuillants evidently disapproved of the Protestant François Hotman (1524 – 1590), striking through each appearance of his name. The celebrated monastic library, comprising some 24,000 volumes including fine manuscripts and a collection of heterodox work, was dispersed at the Revolution when the order was suppressed, though a mid-eighteenth-century catalogue survives at the Bibliothèque Mazarine.
USTC 617613; VD16 C47; Adams C61.