rare: luther on predestination
LUTHER, Martin.
Eyn Sendbriff … uber die frage. Ob auch yemandt, on glawben verstorben selig werden müge &c. An Er Hansen von rechenberg zur freystad &c.
[Wittenberg, N. Schirlentz, 1522].
4to, pp. [8]; with woodcut architectural border to title, dated 1522; noticeable but not intrusive stain at gutter reaching up to the inner upper corner in the quire, light waterstaining to the outer margin, leaves inconspicuously reinforced at gutter, the extreme lower rule of the woodcut border just shaved; a good copy in modern quarter calf, marbled boards.
£2500

Approximately:
US $3280
€2796
First edition, rare, of a momentous letter on predestination addressed by Luther to his friend Hans von Rechenberg. Luther meditates on the subject of predestination and salvation by faith; while firm in his notion of faith as a necessary requisite for salvation, he outlines the possibility that the gift of faith and therefore salvation could be obtained after death.

Hans von Rechenberg (1480-1534), a crucial protagonist in the dissemination of the Reformation in Silesia.

Benzing 1267.
You may also be interested in...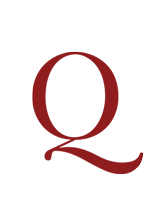 CONVERSATIONS WITH GOETHE [GOETHE.] ECKERMANN, Johann Peter.
Razgovory Gete sobrannye Ekkermannom. Perevod s nemetskago D[mitriia] V[asil'evicha] Averkieva. Chast' pervaia [– vtoraia] [Conversations with Goethe, collected by Eckermann. Translated from the German by D[mitry] V[asilievich] Averkiev. First [– second] part].
Rare first edition in Russian of Eckermann's famous Gespräche mit Goethe (1836/48); a second edition followed in 1905.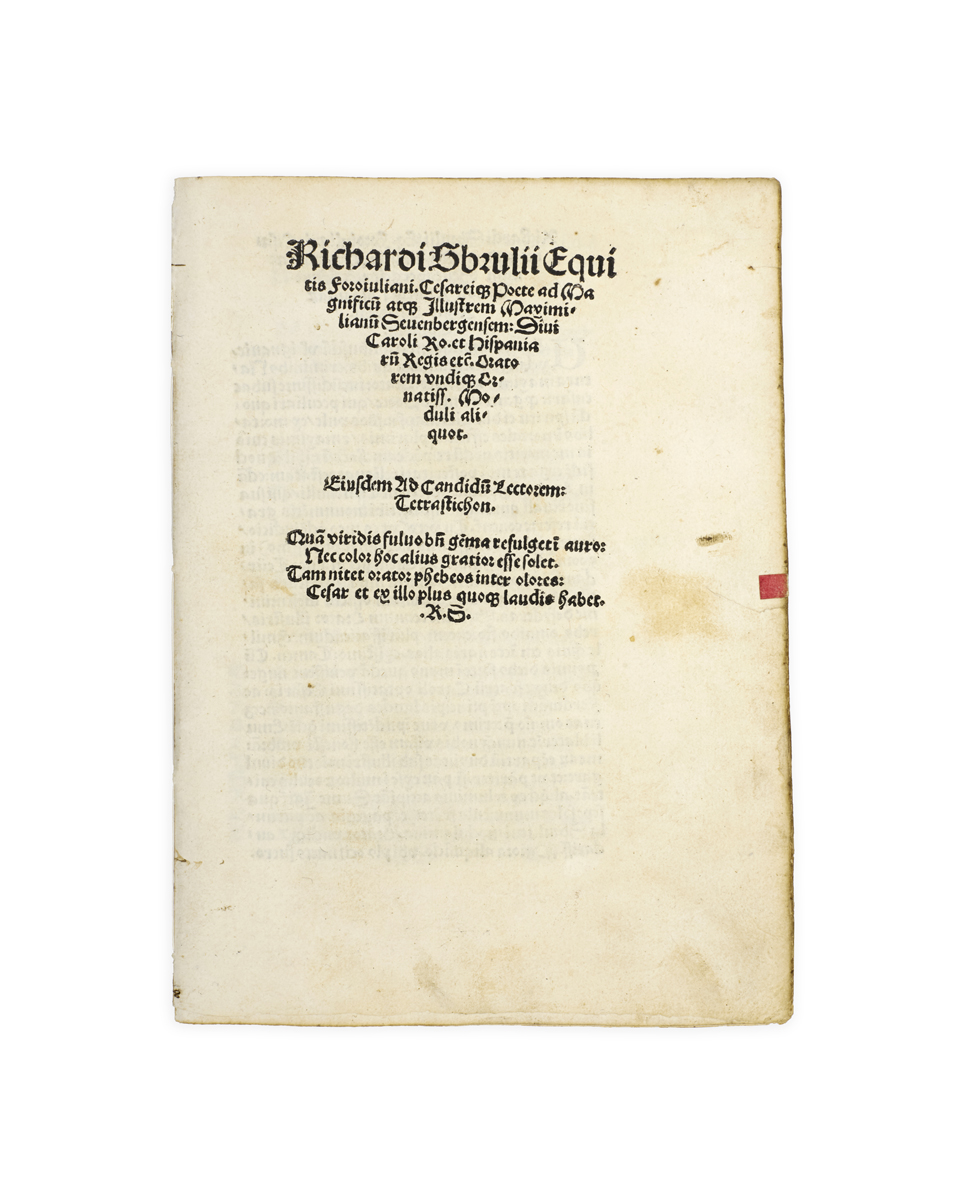 ACROSTIC POEMS HONOURING THE NEW HOLY ROMAN EMPEROR SBRUGLIO, Riccardo.
Richardi Sbrulii equitis Foroiuliani Cesareiq[ue] poete ad magnificu[m] atq[ue] illustrem Maximilianu[m] Seuenbergensem: Divi Caroli Ro. et Hispaniaru[m] regis etc. oratorem undique ornatiss. moduli aliquot. Eiusdem ad candidu[m] lectorem: Tetrastichon.
First, very rare, edition, of Sbruglio's Latin poems addressed to Maximilianus Transylvanus, published in the year that Charles V became Holy Roman Emperor. A native of Cividale in northern Italy, Sbruglio (c. 1480 – after 1525) studied and taught at Wittenberg (where the rector compared him to Ovid), Frankfurt, Cologne, and Ingolstadt, before being appointed poet and historiographer to the Emperor Maximilian I. 'Wherever he went he produced verses in honour of local princes and dignitaries. Reaction to them was mixed: Mutianus, Eobanus Hessus, Hermannus Buschius and Hutten were critical of Sbruglio and his talent but Erasmus, Zasius, Bonifacius Amerbach, Pirckheimer, and Vadianus showed appreciation' (Contemporaries of Erasmus III p. 211). Erasmus made Sbruglio one of the speakers in his colloquy Convivium poeticum (1523). Maximilianus Transylvanus (c. 1490-1538) was personal secretary to the Emperor Charles V and produced the earliest published account of Magellan's circumnavigation of the world.