MABLY, Gabriel Bonnot, Abbé de.
Observations on the Romans. Written originally in French …
London: Printed for R. Griffiths … 1751.
8vo., pp. [8], 240, with half-title; some minor soiling to the lower edge of the first few leaves, else a fine copy in contemporary speckled sheep, spine gilt with red morocco label.
£875

Approximately:
US $1195
€1019
Added to your basket:
Observations on the Romans. Written originally in French …
First English edition of this Roman history (first published in the same year in Geneva as Observations sur les Romains). Mably studies episodes from the pre-imperial era (the seven kings, Gracchi and Punic wars), before skimming the vast majority of imperial dynastic rule to finish with a chapter on Constantine and the fall of the Western empire. In keeping with contemporary fashion, Mably cites Rome's 'boundless avarice' as the chief agent behind its decline. Indeed, the translator's introduction cites a glowing review from Nouvelles Literaires (April 1751) which aligns Mably's Observations with Montesquieu's Considerations (1734), and describes it as a worthy companion to that celebrated work. Gibbon too was familiar with Mably: 'his accurate distinction of times gives him a merit to which even Montesquieu is a stranger'.

Born into a noble family, Mably came to dedicate himself to intellectual pursuits after abortive, yet instructive, periods in seminary education and the diplomatic corps. He was an outspoken republican, yet wary of the propensity of revolutions to encourage atrocity. He became friendly with John Adams, founding father of the American constitution, when Adams was in Paris in the early 1780s, and they were known to enjoy lively debates on the practical realities of post-revolutionary society. Mably, keen to write a book on the American Revolution, found encouragement in Adams that resulted in Remarks concerning the Government and Laws of the United States of America: in Four Letters addressed to Mr. Adams (1785).



You may also be interested in...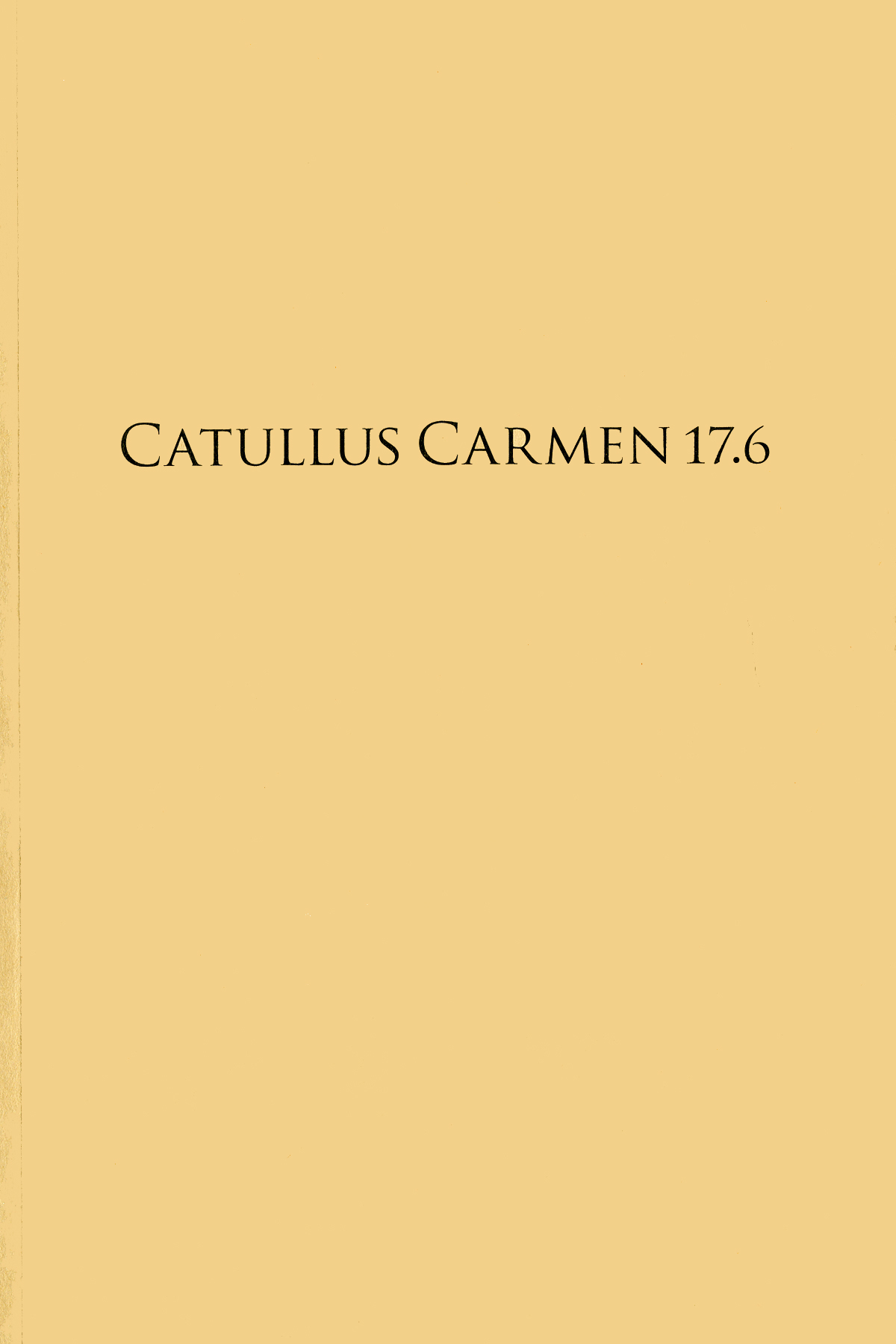 FREEMAN, Arthur.
Catullus Carmen 17.6 and Other Mysteries. A Study in Editorial Conflict, Eccentricity, Forgery, and Restitution. With a checklist of significant printed editions of Catullus in Latin, 1472-2005.
This partly historical, partly philological essay offers a general account of the early preservation, post-medieval recovery, and Renaissance evolution of the text of Catullus, with specific reference to one speculative reading in Carmen 17 ('De Colonia'), and certain humanist twists and forgeries that accompanied its long editorial history.
Accompanying the narrative is a substantial bibliographical appendix that provides a checklist of significant editions of Catullus in Latin from 1475 to the present day, with brief notes of relevance and location.
Arthur Freeman is a rare book dealer and writer living in London. In 2014 Quaritch published his Bibliotheca Fictiva: a Collection of Books and Manuscripts Relating to Literary Forgery 400 BC – AD 2000. Catullus Carmen 17.6 is the second footnote to that book, following Julia Alpinula (2015).
'UTILITY CAN ONLY BE RELATIVE' LE TROSNE, Guillaume-François.
De l'intérêt social, par rapport à la valeur, à la circulation, à l'industrie, et au commerce intérieur et extérieur: ouvrage élémentaire, dans lequel on discute quelques principes de M. l'Abbé de Condillac.
Rare first edition of Le Trosne's most specifically economic work, which also appeared as the second part of De l'ordre social and was issued in conjunction with it (with the title-page of De L'ordre modified to contain reference to this). De l'intérêt social is, among Le Trosne's publications, one bearing 'major economic content, with its discussion of value, circulation, money, industry, and domestic, foreign and colonial trade […]. [It] is particularly noted for its theory of value, which distinguishes its various determinants such as usefulness, tastes, relative scarcity and competition but which identifies necessary expenses of production as the major influence on value, hence the name fundamental price. To analyze value effects on production and wealth Le Trosne distinguishes various value forms linking, for example, the excess of the price received for produce by the farmer over costs, to accumulation and the increase of wealth. Other roles for these complex value relationships are illustrated in Le Trosne's perceptive discussion of exchange, money, circulation, the sterility of industry and the benefits of trade for an agricultural nation' (Palgrave).