'THE LANGUAGE IN WHICH OSSIAN COMPOSED'
MACFARLANE, Patrick.
A new and copious English and Gaelic Vocabulary, with the different Parts of Speech; in alphabetical Order. By P. Macfarlane, Translator of Dodderidge's Rise and Progress of Religion in the Soul, Blair's Sermons, Bunyan's Pilgrim's Progress, &c. &c.
Edinburgh: Printed [by R. Menzies] for the Author, and Sold by A. Constable and Co. Edinburgh. 1815.
[2], v, [1], 3-226; some dust soiling and foxing; uncut and partially unopened in original grey boards, edges scuffed, chip to head of spine; bookplate and cancellation stamp of Edinburgh University library.
£175

Approximately:
US $234
€199
The English-Gaelic Vocabulary was published alone, as here, at 5s.6d., or together with the Gaelic-English part at 12s.6d. The Gaelic scholar complied it because the 'want of an English and Gaelic Vocabulary has long been a desideratum with those who wish to be acquainted wth the language in which Ossian, the son of Fingal, composed and sung'. The work begins with a guide to reading and the rules of pronunciation, 'chiefly taken from those prefixed to the Gaelic Bible'. Macfarlane had corrected the proofs of the Gaelic New Testament of 1813 and of MacLeod and Dewar's Dictionary of the Gaelic Language (1831).
You may also be interested in...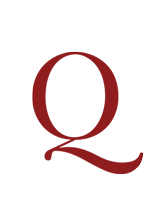 PFIZMAIER, August.
Woerterbuch der japanischen Sprache.
First edition of the first Japanese – German dictionary, which gives the Kanji (Chinese) characters together with the Katakana sound. On facing pages are printed the German (expansive) and English (shorter) translations or definitions together with the transliterated version. The work was handsomely printed by the Armenian Mecharist Order, noted for their expertise in oriental printing. Only this first part was published; a continuation was abandoned due to the cost of printing.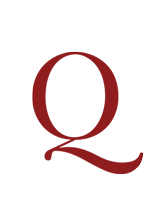 WILLIS, George Brandor.
View of Bayonne, taken from the sand hills on the left of the Adour, when occupied by the British forces on the 12 of March 1814, by Lieutenant George B. Willis, of the Royal Artillery. Dedicated with permission to the Rt. Hon. Earl Mulgrave, Master General of the Ordnance, &c. &c. &c. This print is intended to commemorate the illustrious return of Field Marshal the Duke of Wellington, and that proud period, when after a glorious career of victory, and the deliverance of Spain and Portugal by British valour and perseverance, the English standard was planted before the walls of Bayonne, and the legitimate sovereign of France recalled to add his seal to the general peace of Europe!
On his return from the Peninsular campaign, Wellington first took his seat in the House of Lords and was officially welcomed by the Queen at Buckingham House on 28 June, four days after the publication of this tribute by Edward Orme.