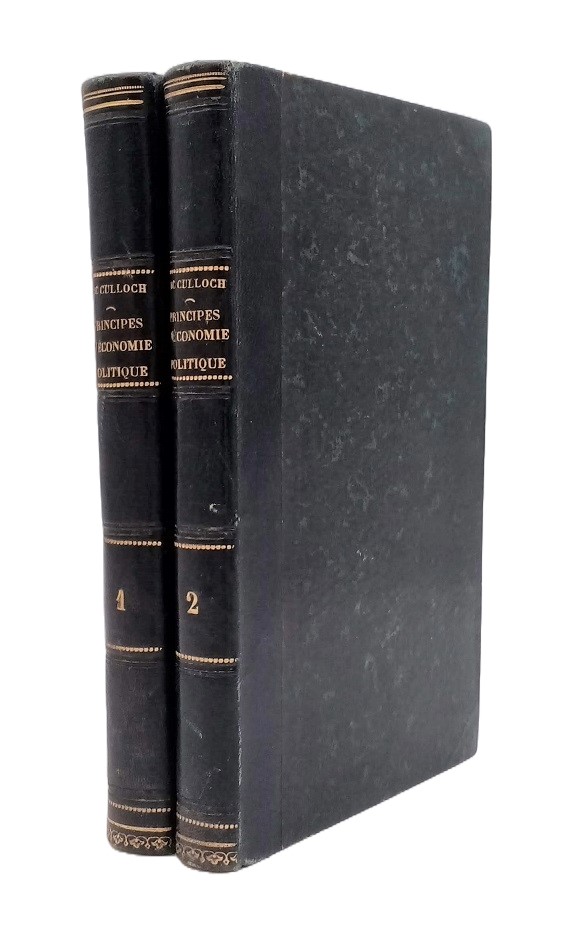 McCULLOCH, John Ramsay, and Augustin PLANCHE (translator).
Principes d'économie politique, suivis de quelques recherches relatives à leur application et d'un tableau de l'origine et du progress de la science.
Paris, A. Moussin for Guillaumin et Cie, 1863.
Two vols, 8vo, pp. xvi, 430; 368; occasional spotting, heavy in places; contemporary black roan-backed boards with marbled sides and vellum tips, spines gilt in compartments, lettered directly in gilt in two, edges speckled, sewn on four sunken cords; lightly rubbed at extremities, a very good set.
£200

Approximately:
US $273
€232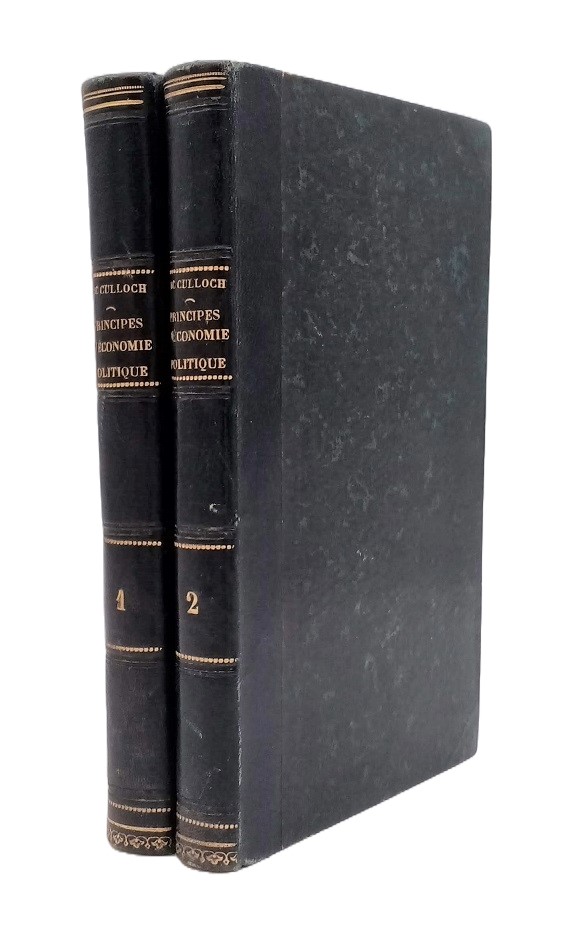 Added to your basket:
Principes d'économie politique, suivis de quelques recherches relatives à leur application et d'un tableau de l'origine et du progress de la science.
French translation of McCulloch's Principles. First published in 1825, the book provided the first synthetic modern definition of political economy and quickly established itself as one of the most referenced manuals on the subject. 'For McCulloch was reserved the honour of presenting in a popular form the ideas of Ricardo, modifying them in the superior manner possible to his eminently positive and practical mind' (Blanqui, History of Political Economy in Europe, p. 461).

Augustin Planche's translation, based on the fourth English edition, was first published in 1851.
You may also be interested in...
INVESTMENT OPPORTUNITY FISHER, Irving.
The theory of interest. As determined by impatience of spending income and opportunity to invest it.
First edition. Fisher's Theory of Interest, a revised version of his earlier book The Rate of Interest (1907), was dedicated to John Rae and Böhm-Bawerk, and is a further development of their ideas: 'its greatness as a book lies wholly in its outstanding pedagogic qualities... [which] amounted to the demonstration that the real rate of interest is determined by both demand and supply, by the demand for production and consumption loans on the one hand and the supply of savings on the other' (Blaug).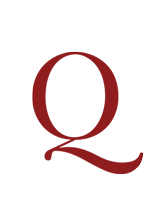 MENDONÇA, Manoel Teixeira Cabral de.
O Guarda-livros moderno ou curso completo de instrucções elementares sobre as operações do commercio, tanto em mercadorias como em banco. Offerecido aos negociantes Portuguezes … Segunda Edição mais correcta, e augmentada pelo mesmo author. Tomo Primero.
Second addition, corrected and expanded, of vol. I, first editions of vol. II and the Supplemento. The first volume provides a broad overview of the history of commercial exchange, including present practices. Mendonça states that his intention is to demonstrate the benefits of studying geography, insurance, bills of exchange, foreign currency exchange, and other practical subjects for an aspiring merchant to youths desiring to pursue such a career. The second volume deals more specifically with bookkeeping, providing a detailed exposition on contemporary double-entry bookkeeping practice. He supports his explanation in volume II with numerous and extensive tables demonstrating his principles in practice. The supplement expands mainly on the topics covered in the first volume, discussing further areas of interest for the budding European merchant.