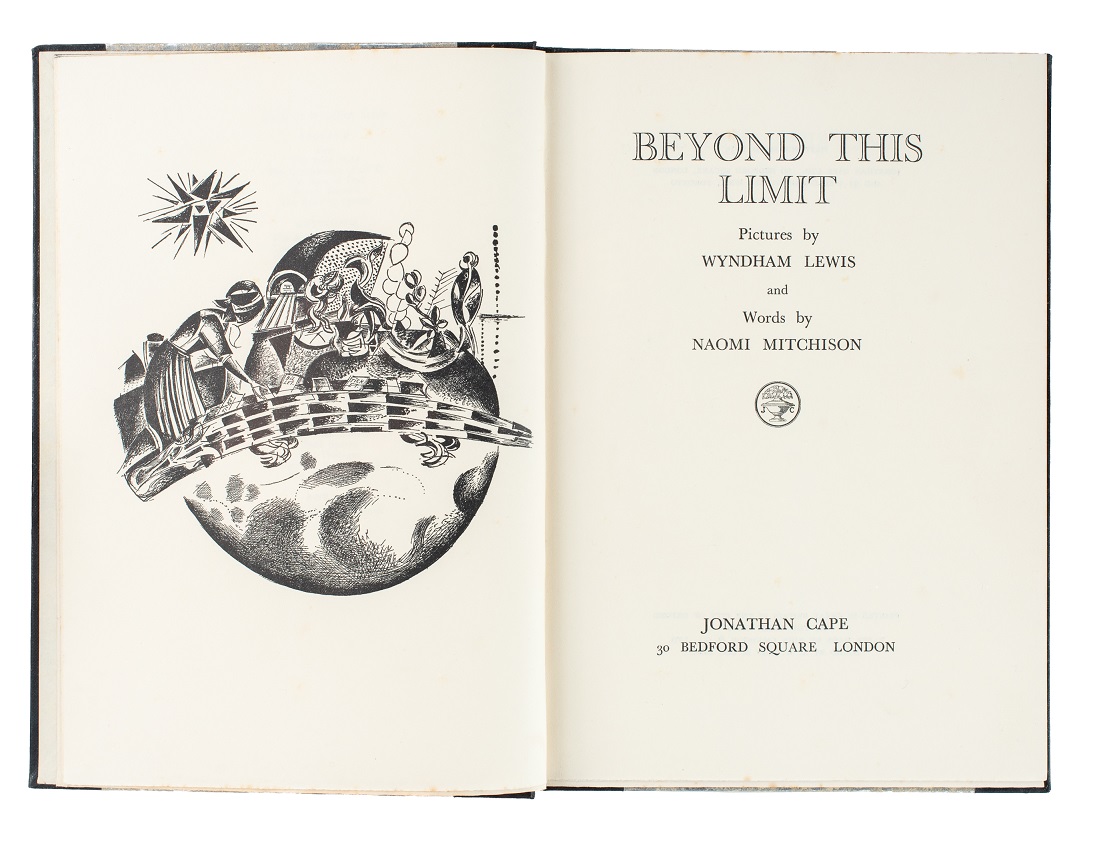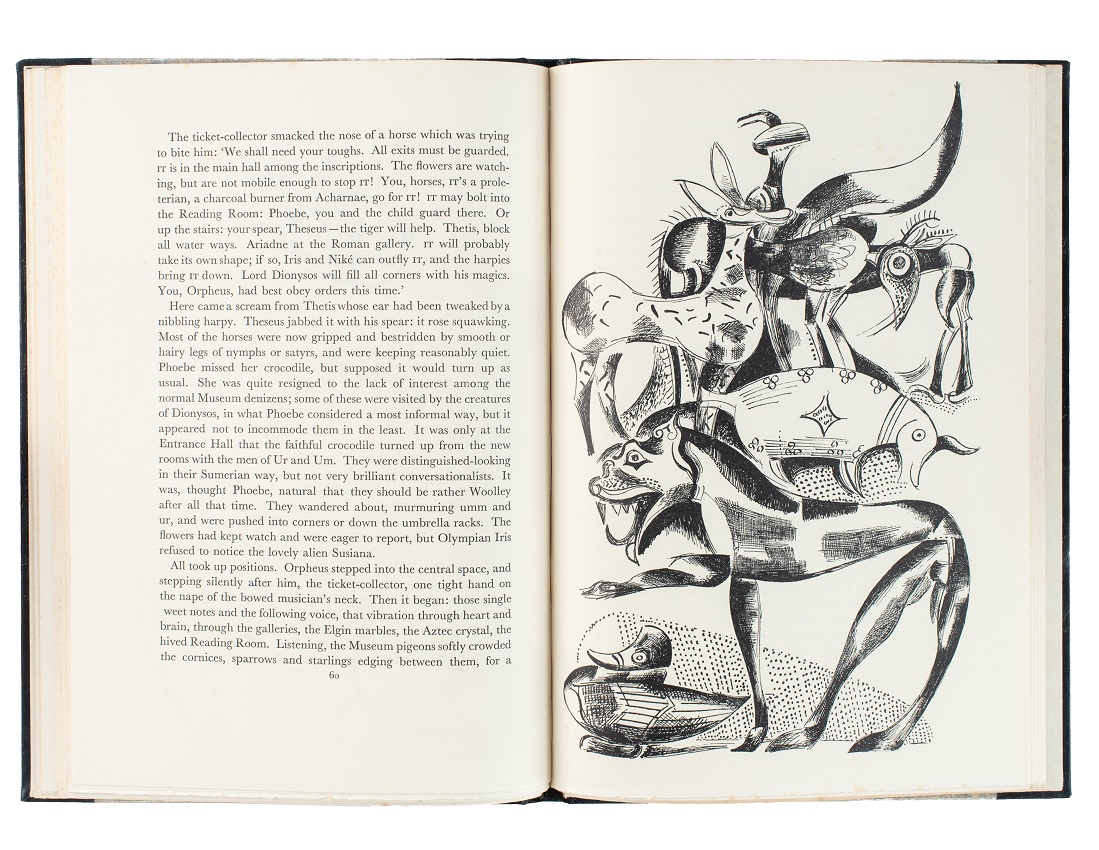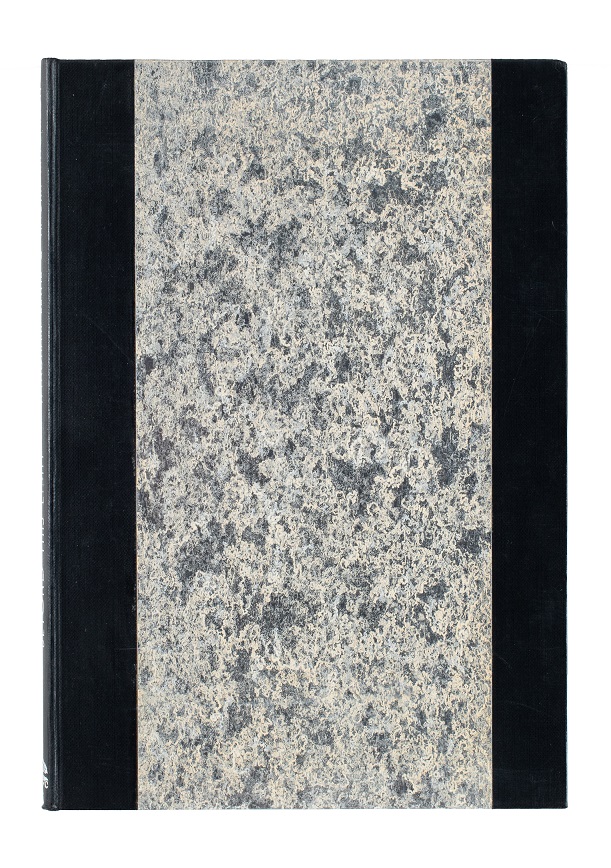 MITCHISON, Naomi; Wyndham LEWIS, illustrator.
Beyond this Limit …
[London,] Jonathan Cape, [1935].
4to, pp. 88, [2], with a frontispiece and 31 illustrations by Lewis, mostly full-page; publisher's half black cloth, silver foil boards, no dustjacket; bookplate of the BBC broadcaster and friend of Lewis D. G. Bridson.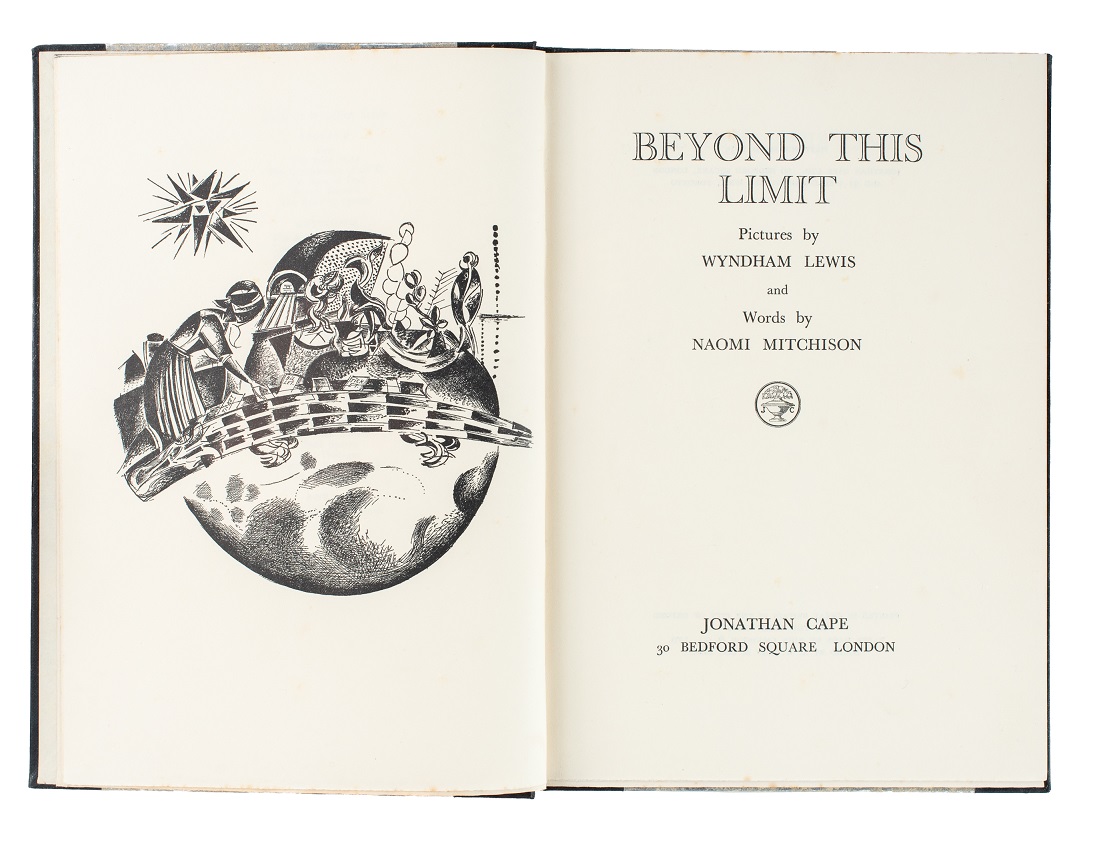 Added to your basket:
Beyond this Limit …
First edition. This was Lewis's only collaboration with Mitchison but she arranged for the publication of his Left Wings over Europe the following year, and they remained friends until his death. 32 designs by Lewis served as the inspiration for Mitchison's narrative.

Morrow & Lafourcade B19.
You may also be interested in...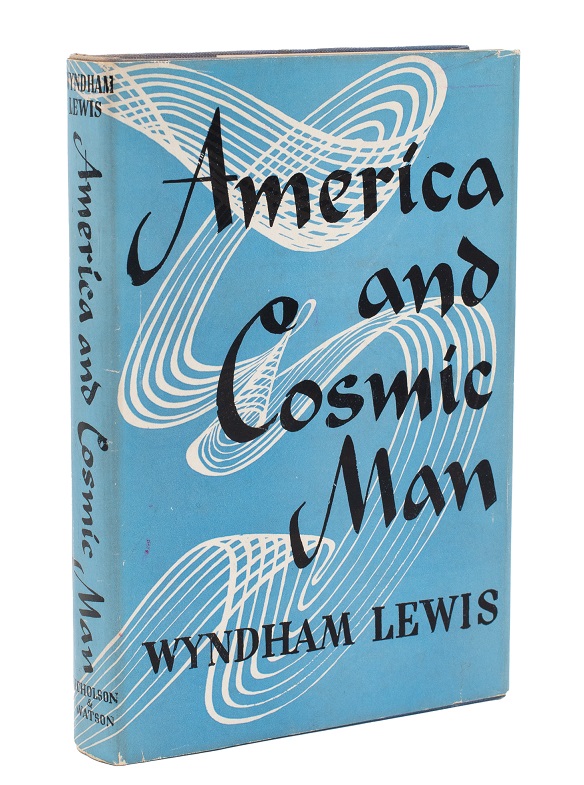 ON AMERICAN DEMOCRACY LEWIS, Wyndham.
America and Cosmic Man.
First edition, second state binding as always (the first, in green cloth, was rejected by Lewis as 'hideous' and was used on only 3 trial copies). In hand by 1943, not finished until 1946 and then rejected by American publishers until it finally found a British home in 1948, America and Cosmic Man is 'a work of considerable interest', 'concerned with the nature of American democracy, and the formative influences which have made it what it is', namely the 'beautiful polarity' of Hamiltonian centralizing authoritarianism and Jeffersonian decentralizing libertarianism (Bridson, Filibuster). Lewis's earlier distrust of FDR and the New Deal was here put fully in reverse, though he still, as ever, has plenty of time for criticism – lack of culture, over-commercialism, discrimination, etc.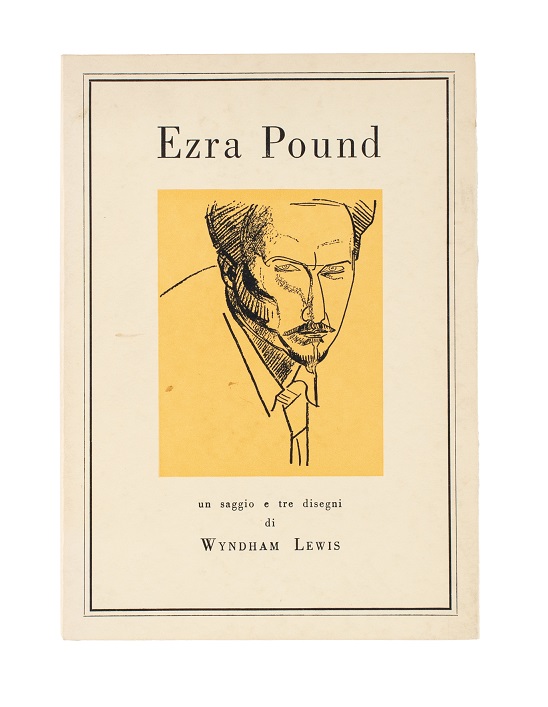 POUND RETURNS TO ITALY LEWIS, Wyndham.
Ezra Pound, un saggio e tre disegni.
First edition, an hors serie copy (from numbered edition of 1000), a translation by Pound's daughter, Mary de Rachewiltz, of an essay that first appeared in Pound's 65th birthday festschrift in 1950; this translation was published in part 'to celebrate Ezra Pound's return to Italy'.