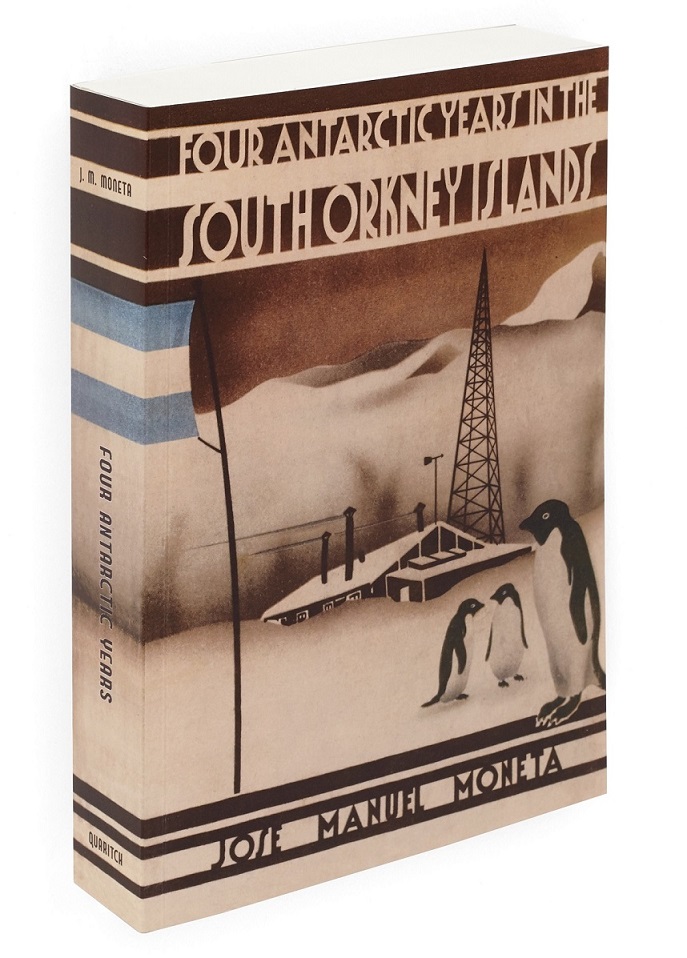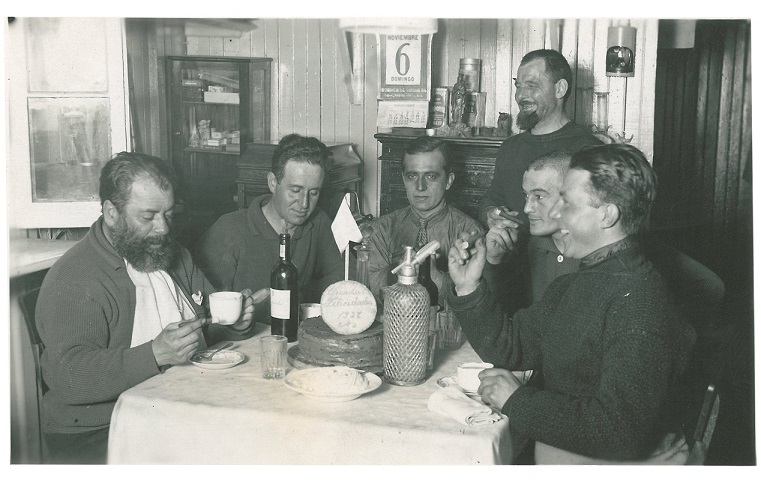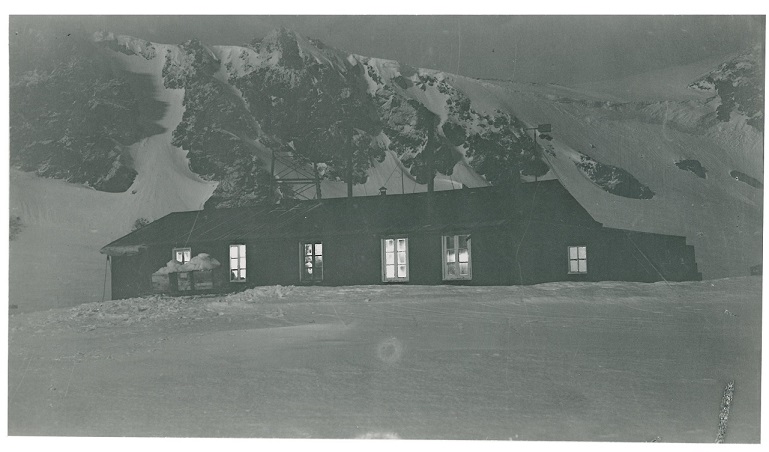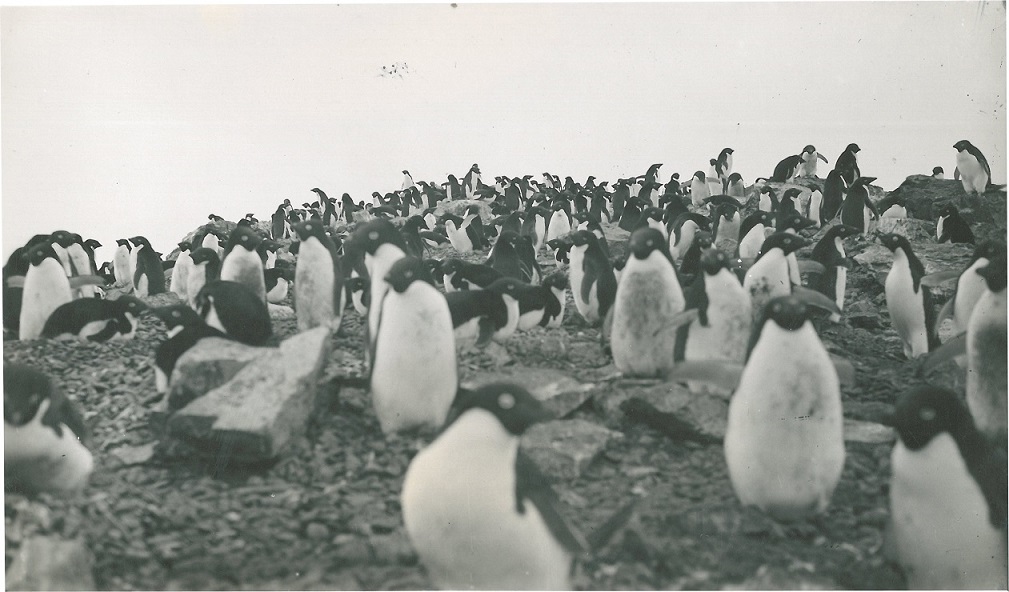 MONETA, José Manuel, and Robert Keith HEADLAND, (ed.).

Four Antarctic Years in the South Orkney Islands: an Annotated Translation of 'Cuatro Años en las Orcadas del Sur'.
London, Bernard Quaritch Ltd, 2017.
8vo, (150 x 210 mm), pp. 440 (including 84 illustrations, 4 maps and 2 plans); paperback.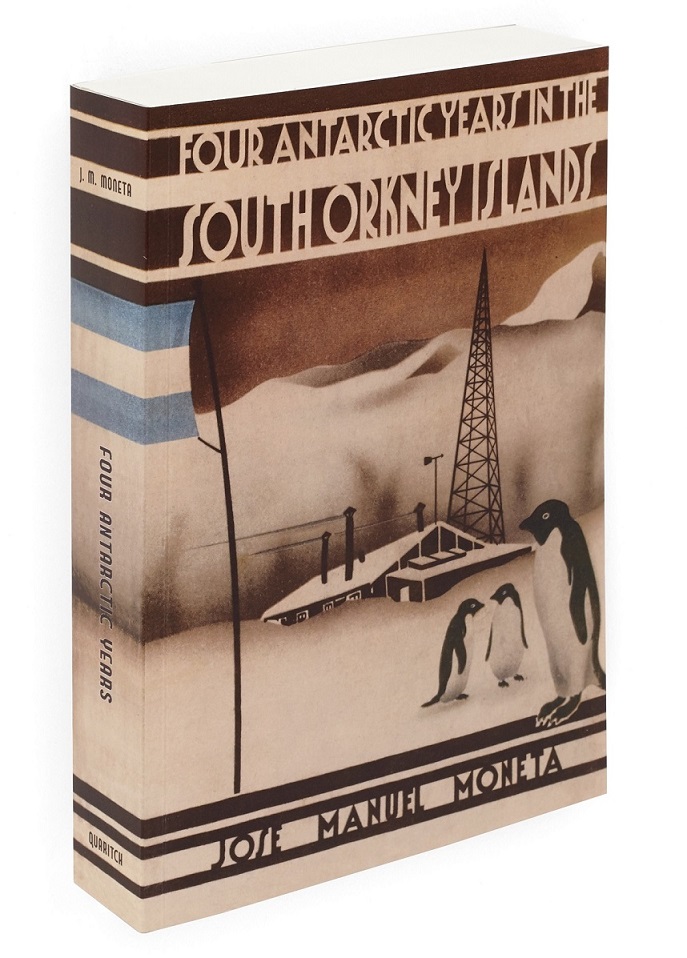 Added to your basket:
Four Antarctic Years in the South Orkney Islands: an Annotated Translation of 'Cuatro Años en las Orcadas del Sur'.
One man's fascinating record of four winters in the Antarctic during the 1920s, the period of transition from the isolation of the Heroic Age to the beginnings of radio communication with the world outside.

The Argentine José Manuel Moneta (1900–1973) chronicles in words and photographs the many and varied aspects of life on a Southern Ocean island which few visit even today. Seals and penguins provide much of the food; coal and paraffin are used for heating and lighting, and electricity is a new introduction. A relief ship comes just once a year.

José Manuel Moneta's account of the South Orkney Islands was originally written in Spanish and published in twelve editions from 1939 to 1963. This is the first English translation, by Kathleen Skilton and Kenn Back, of what is still the only autobiographic account of the South Orkney Islands. For this edition, R.K. Headland has added copious supplementary material ranging from maps and notes to a bibliography and an index.

R.K. Headland is a Senior Associate of the Scott Polar Research Institute at the University of Cambridge. In 1984 he was decorated with the Polar Medal. He is a fellow of the Royal Geographical Society and a member of the Institute for Historical Research, Arctic Club and Antarctic Club.


ISBN 978-0-9955192-0-6
You may also be interested in...
HOW TO SURVIVE PRISON AS A CONSCIENTIOUS OBJECTOR CANTINE, Holley, and Dachine RAINER (editors), and Lowell NAEVE (illustrator). 
Prison Etiquette: The Convict's Compendium of useful Information [(cover:) by the Inmates] … with a Preface by Christopher Isherwood. 
First edition of this anthology of conscientious objectors incarcerated during the Second World War, 'entirely hand-set, hand-bound, and printed on a footpedal press by the editors' (jacket flap) in an edition of two thousand copies. 
INSCRIBED 'MY BEST COPY' LEWIS, Wyndham.
The Demon of Progress in the Arts.
First edition, inscribed 'To Geoffrey / my best copy / Wyndham'. Lewis breaks here with abstraction in the arts, naming Michael Ayrton, Francis Bacon, Henry Moore, Ceri Richards and others as 'the finest group of painters and sculptors which England has ever known'. Ayrton collaborated on many illustrations and dust-jacket designs after Lewis lost his sight.