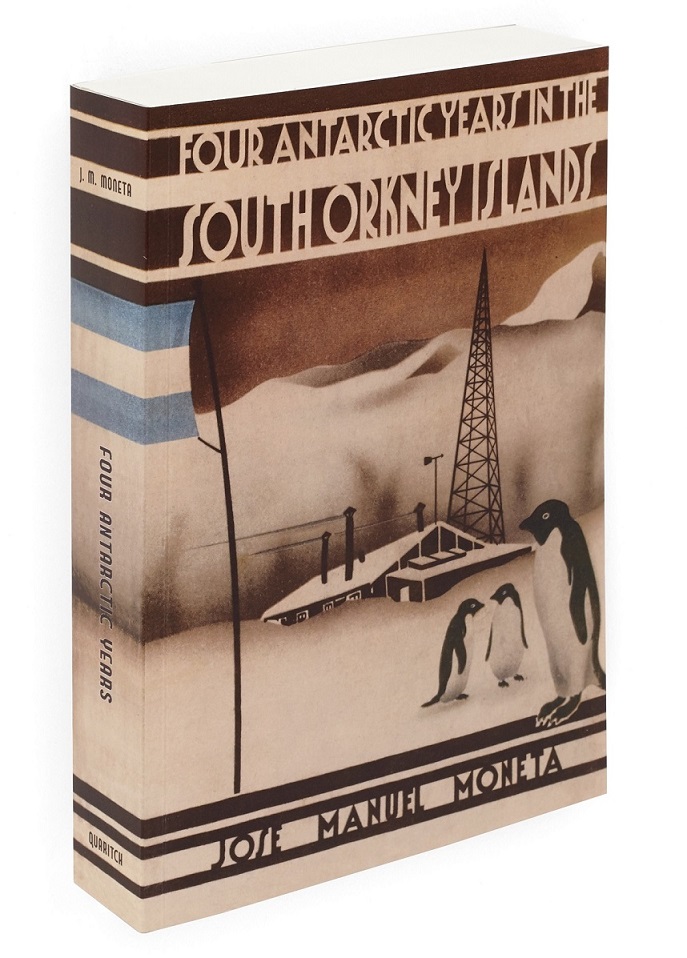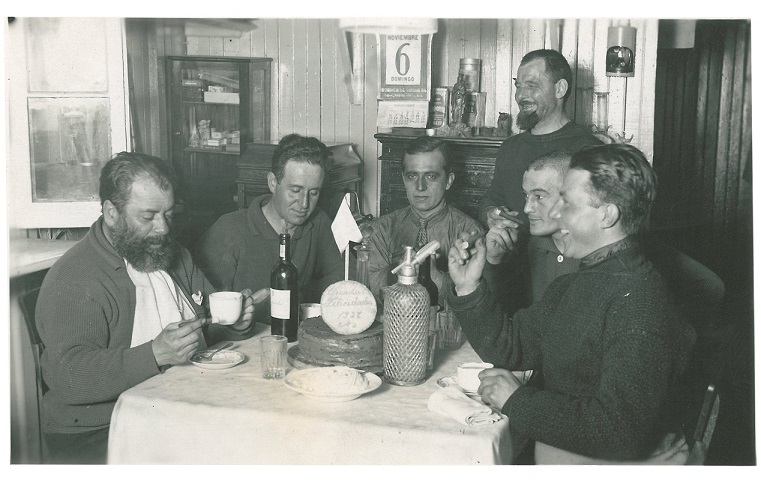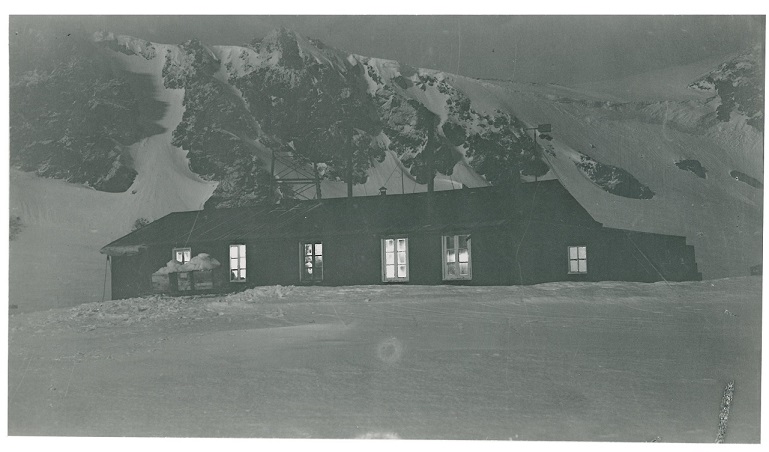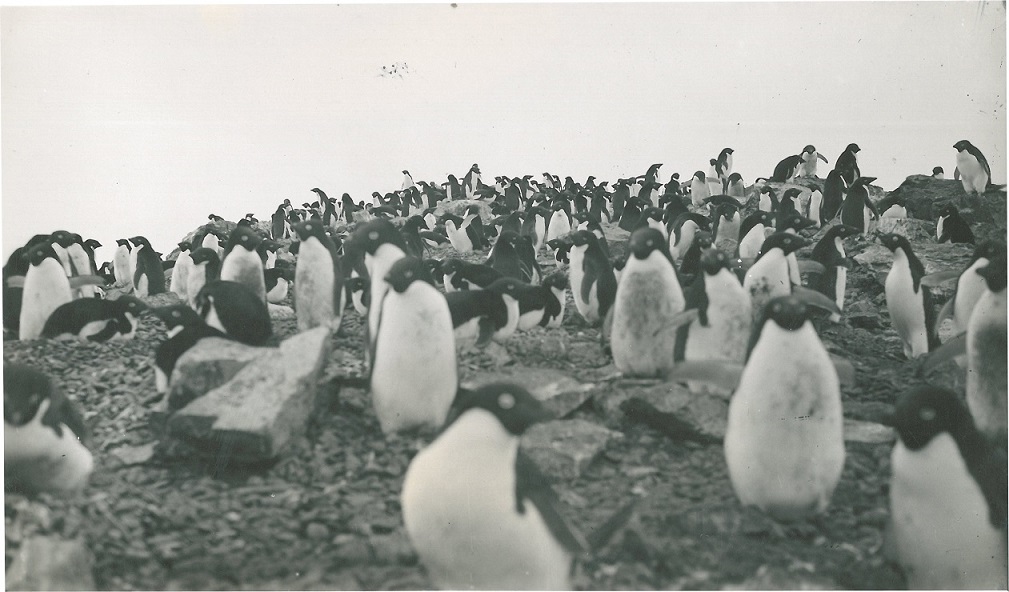 MONETA, José Manuel, and Robert Keith HEADLAND, (ed.).

Four Antarctic Years in the South Orkney Islands: an Annotated Translation of 'Cuatro Años en las Orcadas del Sur'.
London, Bernard Quaritch Ltd, 2017.
8vo, (150 x 210 mm), pp. 440 (including 84 illustrations, 4 maps and 2 plans); paperback.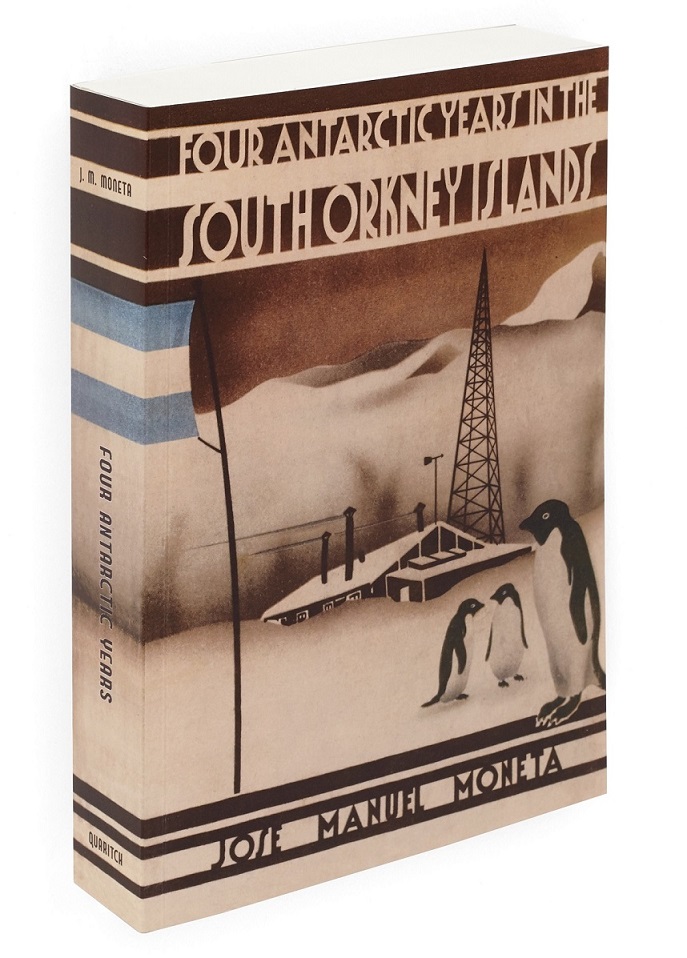 Added to your basket:
Four Antarctic Years in the South Orkney Islands: an Annotated Translation of 'Cuatro Años en las Orcadas del Sur'.
One man's fascinating record of four winters in the Antarctic during the 1920s, the period of transition from the isolation of the Heroic Age to the beginnings of radio communication with the world outside.

The Argentine José Manuel Moneta (1900–1973) chronicles in words and photographs the many and varied aspects of life on a Southern Ocean island which few visit even today. Seals and penguins provide much of the food; coal and paraffin are used for heating and lighting, and electricity is a new introduction. A relief ship comes just once a year.

José Manuel Moneta's account of the South Orkney Islands was originally written in Spanish and published in twelve editions from 1939 to 1963. This is the first English translation, by Kathleen Skilton and Kenn Back, of what is still the only autobiographic account of the South Orkney Islands. For this edition, R.K. Headland has added copious supplementary material ranging from maps and notes to a bibliography and an index.

R.K. Headland is a Senior Associate of the Scott Polar Research Institute at the University of Cambridge. In 1984 he was decorated with the Polar Medal. He is a fellow of the Royal Geographical Society and a member of the Institute for Historical Research, Arctic Club and Antarctic Club.


ISBN 978-0-9955192-0-6
You may also be interested in...
PFYFFER VON WYHER, Ludwig.
Panorama oder Zirkel-Aussicht vom Rigi Berg. Guide des voyageurs sur le mont Righi.
Fine panorama giving a 360-degree view from the Rigi Mountain in Switzerland, with four individual views engraved in the corners: a view of the mountain from the valley; a view of the cottage at the top; a view from a higher mountain down to the Rigi; and a larger scale map. This is a fine survival from the time mountaineering was in its infancy. Twenty years later Turner climbed the mountain and painted his series of fine watercolours. Mark Twain visited in 1878 and wrote extensively about the mountain.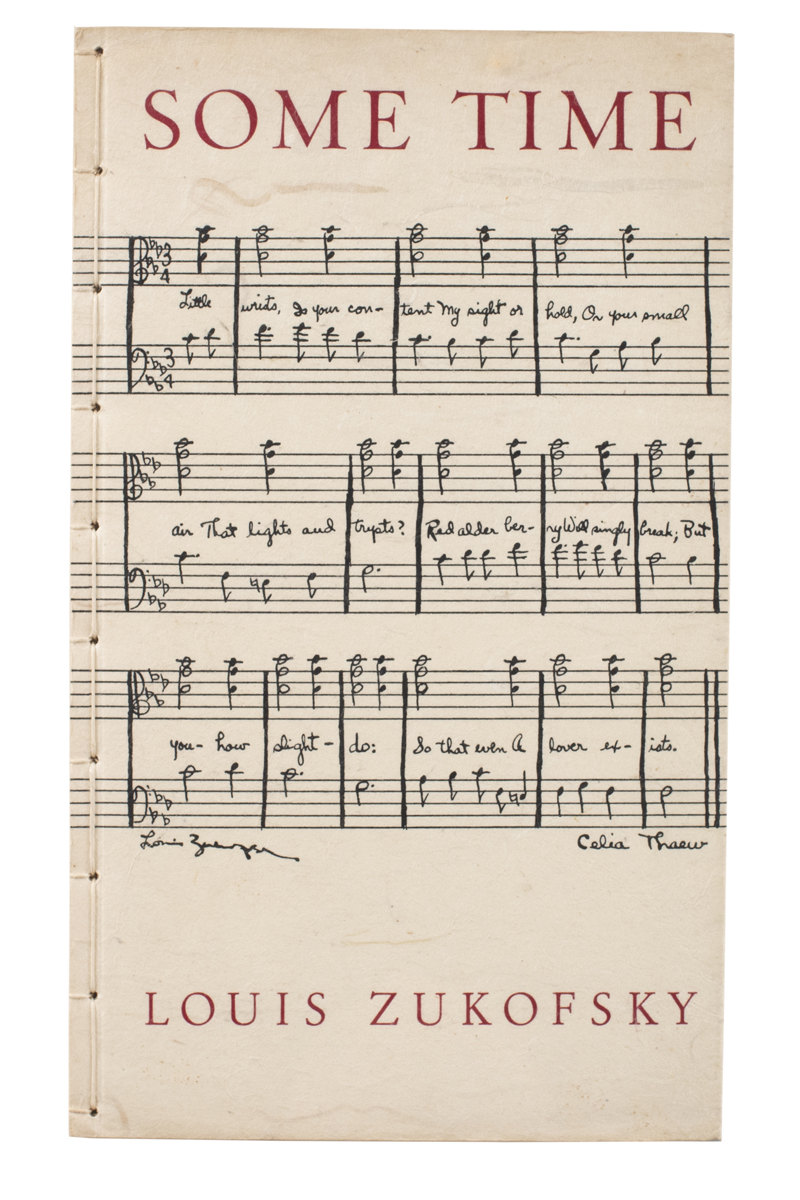 ZUKOFSKY, Louis.
Some Time. Short Poems …
First edition, one of 300 copies, inscribed 'for D. G. Bridson, Sept. 21, 1957, Louis Zukofsky'.