MONIGLIA, Tommaso Vicenzo.
Osservazioni critico-filosofiche contro i materialisti, divise in due tratti.
Lucca, Vincenzo Giuntini, 1760.
8vo, pp. lxxviii, [2], 367, [1]; floral device to the title page; lightly toned throughout, a few quires lightly browned, a little light foxing, one or two small marks, generally a very good copy in the original carta rustica, paper labels to spine, lower joint cracked but firm, light waterstain to the upper portion of both wrappers.
£500

Approximately:
US $629
€558
Added to your basket:
Osservazioni critico-filosofiche contro i materialisti, divise in due tratti.
Uncommon anti-materialist work by the Tuscan philosopher Tommaso Moniglia (1686-1767).

Although the ostensible target of Moniglia's work is Lucretius, and Epicureanism more generally, the focus is a broader one, taking in the materialism of Locke 'e simili distruttori', and drawing on the apologetic strategies of Polignac in his Anti-Lucretius, which had first appeared in 1745. Over two treatises, Moniglia discusses the weakness of Lucretius' views on the rational soul and its immortality, and on the nature of, and possibility of free will, before presenting a series of speculations on logic and the importance of metaphysics; here Moniglia discusses Cartesian doubt and the systems of Leibniz and Wolff, before going on to praise the Port-Royal logic of the Jansenists, and conclude with an examination of Helvetius' recently appeared L'Esprit.

Moniglia was professor of philosophy at Pisa; as a student, he spent three years in England, where he encountered the work of Locke, then little known in Italy; his writings include the 1744 Dissertazione contro i fatalisti, in which he sought to temper Lockean empiricism with traditional Catholic teaching.

OCLC records copies at Cambridge and the British Library, with a copy also at Toronto.
You may also be interested in...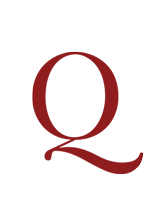 ONLY EDITION OF A GREAT HOAX INGHIRAMI, Curtio.
Ethruscarum antiquitatum fragmenta, quibus urbis Romae, aliarumque gentium primordia, mores, et res gestae indicantur ...
First edition. In 1634, Inghirami (1614-55) made an incredible 'discovery' in the grounds of his family villa at Scornello. He claimed to have uncovered a cache of Etruscan archaeological artefacts: a lamp, a damaged human figurine and a huge number of inscriptions and tablets. The finds are illustrated in this volume, in woodcuts and engravings, along with the strange vessels in which they had been preserved, capsules called 'scariths', made of caked mud and hair. These discoveries attested to the great significance of Volterra, a few miles from Scornello, as one of the principal Etruscan centres, and Inghirami devotes much of his book to 'translating' fragments of a chronicle of 'Vulterran' history by one Prosperus Fesulanus.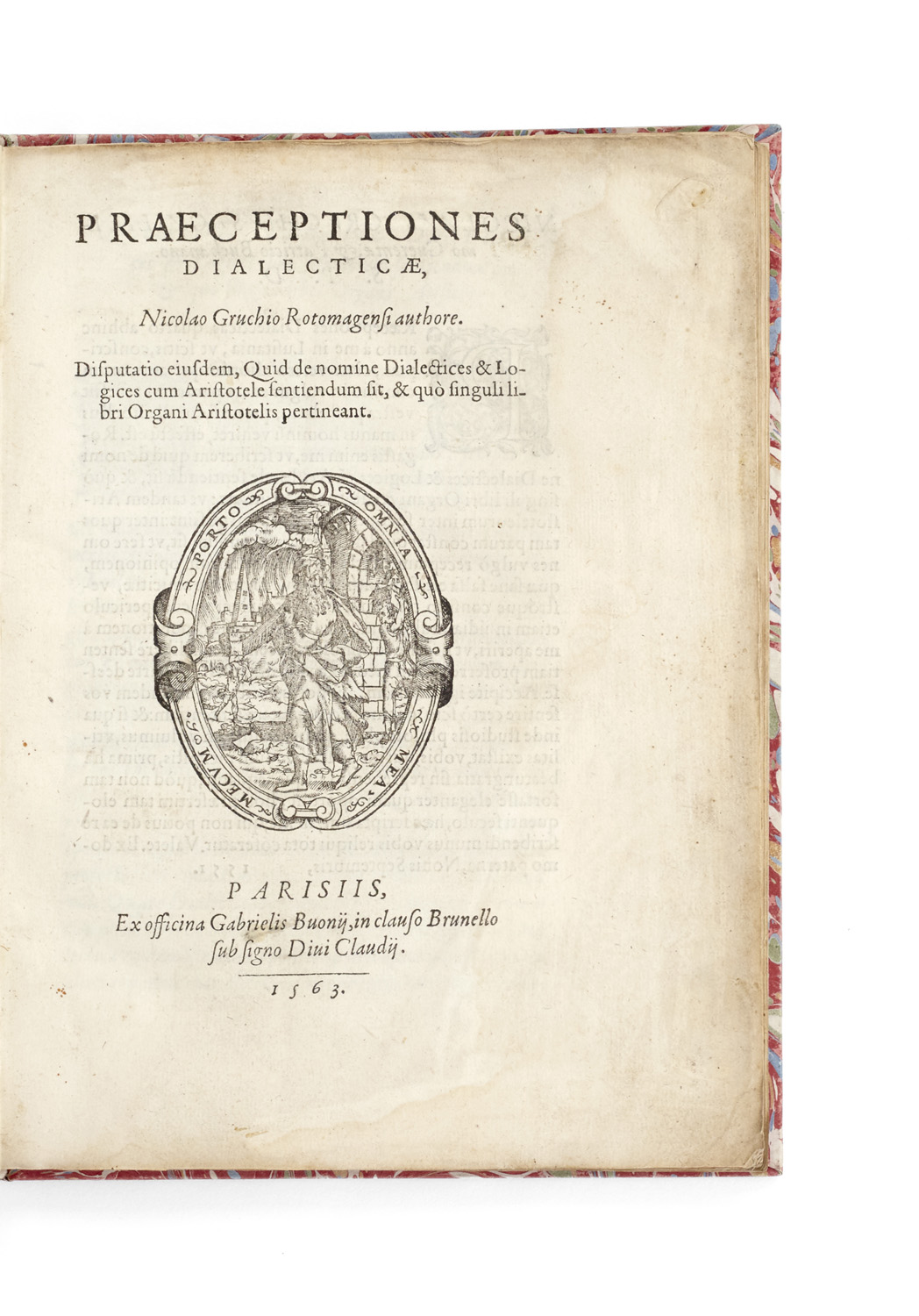 LOGIC FOR PhD STUDENTS GROUCHY, Nicolas de.
Praeceptiones dialecticae, Nicolao Gruchio Rotomagensi authore. Disputatio eiusdem, quid de nomine dialectices & logices cum Aristotele sentiendum sit, & quò singuli libri Organi Aristotelis pertineant.
Grouchy's abstract of his lectures on logic and Aristotelian dialectic. Grouchy spent 12 years in Bordeaux (1535-47) as professor of rhetoric at the Collège de Guyenne (the top class was called "Classe de Rhétorique"), and his book became part of the Collège's published syllabus for the two-year course for philosophiae doctores. He also published Aristotle's works in Joachim Perion's Latin version and took a serious interest in jurisprudence. He was an important friend of George Buchanan whom (in 1547) he accompanied to Portugal as part of the scheme that John III had in mind for the reform of the College of Arts in Coimbra.