WORD GAMES IN RENAISSANCE LOMBARDY
MORI, Ascanio de'.
Giuoco piacevole.
Mantua, Giacomo Ruffinello, 1575.
4to, ff. 56 (errata in the last leaf); woodcut headpiece and device to title; a very good copy, bound in nineteenth-century half vellum.
£2750

Approximately:
US $3608
€3075
First edition of a rare Renaissance collection of tales in prose and verse.

Set in the Lombard city of Brescia during the Carnival days of what is described as the prosperous and peaceful year 1566, the book employs the narrative frame canonized by Boccaccio in the Decameron, though with pointedly opposed features. In the palace of Barbara Calini (a prominent aristocrat at the centre of the arts scene in Brescia, the dedicatee of a book of madrigals published by the musician Giovanni Contino) eight noble guests enjoy a fine dinner and a dance; as a late entertainment, Barbara dismisses the idea of joining in the city Carnival celebrations, and opts of a game of stories instead. Each guest is called to improvise a tale in prose or verse; each tale must feature a series of elements (a city, an abode, a guest, a garden, a nymph, a tree, an animal, a bird singing a song) all starting with the same letter of the alphabet, and each guest is assigned a letter.

Adams M 1783; Olschki Choix II, 2610; one copy only in the UK (British Library), two in the US (Huntington, Folger), one in Canada (Toronto).
You may also be interested in...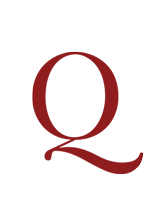 FISHER, John.
Sacri sacerdotii defensio contra Lutherum.
RUPERT, of Deutz. De divinis officiis libri XII. [Cologne, Frans Birckmann,] 1526.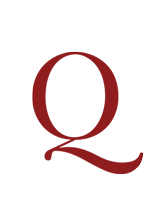 rare: luther on predestination LUTHER, Martin.
Eyn Sendbriff … uber die frage. Ob auch yemandt, on glawben verstorben selig werden müge &c. An Er Hansen von rechenberg zur freystad &c.
First edition, rare, of a momentous letter on predestination addressed by Luther to his friend Hans von Rechenberg. Luther meditates on the subject of predestination and salvation by faith; while firm in his notion of faith as a necessary requisite for salvation, he outlines the possibility that the gift of faith and therefore salvation could be obtained after death.