WORD GAMES IN RENAISSANCE LOMBARDY
MORI, Ascanio de'.
Giuoco piacevole.
Mantua, Giacomo Ruffinello, 1575.
4to, ff. 56 (errata in the last leaf); woodcut headpiece and device to title; a very good copy, bound in nineteenth-century half vellum.
£2750

Approximately:
US $3859
€3096
First edition of a rare Renaissance collection of tales in prose and verse.

Set in the Lombard city of Brescia during the Carnival days of what is described as the prosperous and peaceful year 1566, the book employs the narrative frame canonized by Boccaccio in the Decameron, though with pointedly opposed features. In the palace of Barbara Calini (a prominent aristocrat at the centre of the arts scene in Brescia, the dedicatee of a book of madrigals published by the musician Giovanni Contino) eight noble guests enjoy a fine dinner and a dance; as a late entertainment, Barbara dismisses the idea of joining in the city Carnival celebrations, and opts of a game of stories instead. Each guest is called to improvise a tale in prose or verse; each tale must feature a series of elements (a city, an abode, a guest, a garden, a nymph, a tree, an animal, a bird singing a song) all starting with the same letter of the alphabet, and each guest is assigned a letter.

Adams M 1783; Olschki Choix II, 2610; one copy only in the UK (British Library), two in the US (Huntington, Folger), one in Canada (Toronto).
You may also be interested in...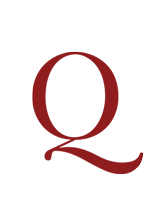 FISHER, John.
Sacri sacerdotii defensio contra Lutherum.
RUPERT, of Deutz. De divinis officiis libri XII. [Cologne, Frans Birckmann,] 1526.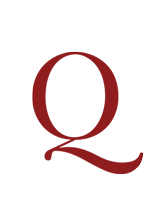 REBUTTAL OF SAVONAROLA BY A FORMER ACOLYTE [SAVONAROLA]. POLITO, Ambrogio Caterino.
Discorso … contra la dottrina, et le profetie di Fra Girolamo Savonarola.
First edition, very rare ('raro e ricercato', Bongi), of a condemnation of Savonarola's theology, doctrine and prophecies by a former Savonarola acolyte, 'one of the most fiery Catholic polemicists of his times' (ibid., our translation), who four years earlier had published a confutation of Luther's theology. The first part examines the attractiveness, plausibility and success of Savonarola's preaching. Bishop Polito, a member of the same order as the Ferrarese friar, relives the times of his own past sympathies for Savonarola, and offers, with all the benefits of an insider's outlook, an analysis of the reasons for Savonarola's rise and popularity. Yet he finds Savonarola's depiction of a corrupt Church ('almost embodying the Antichrist, as the Lutherans say', p. 8v.) grossly misrepresentative, and feels that heresy infiltrates Savonarola's doctrines much as leprosy affects without remedy a body which might yet appear to have intact parts.