[NAUDÉ, Philippe, attr.
author]. Histoire abrégée de la naissance & du progrez du Kouakerisme avec celle de ses dogmes.
Cologne, Pierre Marteau, 1692.
12mo, pp. [xxiv], 174, [6]; small device on title, engraved head-pieces and small initials; single marginal ink smudge far from text on the edges of about twelve leaves, but a very good, clean copy in contemporary full speckled calf, gilt lettering-piece (the lettering a little faded); stemped exlibris of baron Armand de Terwangne (consul general) on the front free end-paper.
£1000

Approximately:
US $1312
€1118
First edition of the earliest work on the Quakers to be published in French. In his survey of English Quakerism the author gives voice to widespread contemporary English criticisms of the movement, radicalizing the charge of Socinianism into one of 'pure deism' and ultimately atheism.

Barbier's attribution to the Huguenot exile mathematician and theologian Philippe Naudé (1654-1729) stems from a statement in the preface, in which the author anticipates publishing a confutation of Bayle's Commentaire philosophique (this Naudé did, but more than twenty years later, in 1715). Naudé's fame rests mainly on his disputes with Bayle and La Placette, and his correspondence with Leibniz and Euler.

John Locke, who had a copy of this book in his library, features among the authors to which this work has been variousy ascribed. A new version appeared in 1699 under the title La Religion des Kouakres en Angleterre.

J. Smith, Bibliotheca Anti-Quakeriana, p. 26; Bibliotheca Furliana 158; The Library of John Locke, 3078.
You may also be interested in...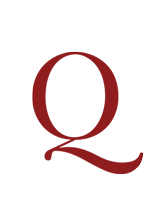 KING, Henry.
A Sermon preached at St. Pauls March 27. 1640. Being the Anniversary of His Majesties happy Inauguration to his Crowne … London, Printed by Edward Griffin. 1640.
First edition of 'a significant Accession day sermon' (Oxford DNB) by the poet and royal chaplain Henry King, at this time Dean of Rochester, afterwards Bishop of Chichester. This sermon is a paean to the sovereign power of the King, taking as its text Jeremiah 1:10 ('Behold, I have this day set thee over the Nations').
NEO-EGYPTIAN TRILOGY SEYPPEL, Karl Maria.
Schlau, Schlauer am Schlausten. --- Er Sie Es. IIte Aegyptische Humoreske.--- Die Plagen 3te Aegyptische Humoreske.
First editions. With the Jewish population attaining greater prominence both economically and culturally, the 1880s saw a corresponding wave of emerging anti-Semitism across Central and Eastern Europe. The present works aim to provide a historical precedent for anti-Semitism dating back to the age of the first great Empire, that of ancient Egypt. The illustrations include a wealth of crude stereotypes, including parodies of the traditional imagery of Judaism. The first Anti-Jewish Congress was held in Dresden in 1822, and soon there were similar events across Europe. Forty years later, this legitimisation of racial supremacy was revisited by the Nazi party, who set out to show that Jews had been reviled throughout history.