[NAUDÉ, Philippe, attr.
author]. Histoire abrégée de la naissance & du progrez du Kouakerisme avec celle de ses dogmes.
Cologne, Pierre Marteau, 1692.
12mo, pp. [xxiv], 174, [6]; small device on title, engraved head-pieces and small initials; single marginal ink smudge far from text on the edges of about twelve leaves, but a very good, clean copy in contemporary full speckled calf, gilt lettering-piece (the lettering a little faded); stemped exlibris of baron Armand de Terwangne (consul general) on the front free end-paper.
£1000

Approximately:
US $1317
€1182
Added to your basket:
author]. Histoire abrégée de la naissance & du progrez du Kouakerisme avec celle de ses dogmes.
First edition of the earliest work on the Quakers to be published in French. In his survey of English Quakerism the author gives voice to widespread contemporary English criticisms of the movement, radicalizing the charge of Socinianism into one of 'pure deism' and ultimately atheism.

Barbier's attribution to the Huguenot exile mathematician and theologian Philippe Naudé (1654-1729) stems from a statement in the preface, in which the author anticipates publishing a confutation of Bayle's Commentaire philosophique (this Naudé did, but more than twenty years later, in 1715). Naudé's fame rests mainly on his disputes with Bayle and La Placette, and his correspondence with Leibniz and Euler.

John Locke, who had a copy of this book in his library, features among the authors to which this work has been variousy ascribed. A new version appeared in 1699 under the title La Religion des Kouakres en Angleterre.

J. Smith, Bibliotheca Anti-Quakeriana, p. 26; Bibliotheca Furliana 158; The Library of John Locke, 3078.
You may also be interested in...
MISSAL,
with neumes, containing propers for the feasts of Saint Luke, the 11,000 Virgin Martyrs of Cologne, Saints Crispin and Crispinian, Saints Simon and Jude, and All Saints; an almost complete leaf, double columns of 29 lines written in two sizes of an angular late romanesque liturgical script, brown ink, ruled with plummet, initials alternately in red and green with penwork in red or blue, neumes on four-line staves ruled in brown ink; recovered from a binding and with consequent soiling and staining, trimmed at head with loss of two lines, short split at head, generally in good condition and entirely legible. 287 x 199 mm (written space 260 x 170 mm)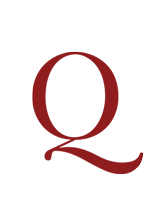 VIEWS OF GENEVA SPON, [Jacob].
The History of the City and State of Geneva, from its first Foundation to this present Time. Faithfully collected from several Manuscripts of Jacobus Gothofredus, Monsieur Chorier, and Others. By Isaac (sic) Spon ...
First edition in English of a work first published in French in 1680. The attribution here to 'Isaac' Spon apparently comes from a misinterpretation of 'Jac[ques]' on the title-page of the French original.