NEPOS, Cornelius.
De vita excellentium imperatorum. Interpretatione et notis illustravit Nicolaus Courtin ... in usum serenissimi Delphini.
Paris, Frères Barbou, 1726.
4to, pp. [xxxiv], 223, [1, blank], including additional engraved title-page by L. Cossin; title vignette, engraved initials, head- and tail-pieces; occasional light toning and spotting, small hole to A1 touching two letters, small loss to bottom blank corner of N4, otherwise very good; eighteenth-century vellum, three gilt-lettered morocco spine labels (a little worn), marbled endpapers; a few small marks; engraved portrait of Nepos from another work pasted to front free endpaper.
£275

Approximately:
US $362
€325
Added to your basket:
De vita excellentium imperatorum. Interpretatione et notis illustravit Nicolaus Courtin ... in usum serenissimi Delphini.
An attractive later Delphin edition (first 1675) of the surviving biographies of the first-century BC Roman writer Cornelius Nepos. Part of an original series of 'Lives of famous men' (De viris illustribus), the surviving biographical sketches, mostly of generals, include Themistocles and Hannibal. The most interesting character portrayal is that of Alcibiades, while the lives of the elder Cato and of Atticus, with whom Nepos was intimate, are the most accomplished. Nicolas Courtin, who was paid 1200 livres to prepare this edition of Nepos for the Grand Dauphin, the son of Louis XIV of France, taught at the collège de la Marche in Paris.

Brunet II, 289.
You may also be interested in...
PLINY UPDATED, WITH CHARMING ENGRAVINGS PLINY, the Elder.
C. Plini secundi des wijdt-vermaerden natur-kondigers vijf boecken. Handelende van de nature. I. Vande menschen. II. Vande viervoetige en kruypende dieren. III. Vande vogelen. IV. Vande kleyne beestjes of ongedierten. V. Vande visschen, oesters, kreesten ...
One of several Dutch editions of selections from Pliny's Natural History to appear in the half-century following the publication of the first Dutch translation in 1610. The present edition, like many of the others, is enlarged to include much information not available to Pliny (the additions are printed in italics). Comprising extracts from Books 7–11 of the Natural History (on human beings, quadrupeds, birds, small animals and fishes respectively), it is especially notable for the many charming engravings of exotic birds and animals, some of them newly-discovered, in particular the orangutan ('Indianschen satyr'), the armadillo, the ant-eater, the dodo, and the tree dragon.
 
COPAC records the British Library copy only. Worldcat records no copies in the US.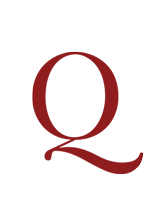 [NAUDÉ, Philippe, attr.
author]. Histoire abrégée de la naissance & du progrez du Kouakerisme avec celle de ses dogmes.
First edition of the earliest work on the Quakers to be published in French. In his survey of English Quakerism the author gives voice to widespread contemporary English criticisms of the movement, radicalizing the charge of Socinianism into one of 'pure deism' and ultimately atheism.