WITH CHARACTERS BY WEBSTER, DEKKER, AND DONNE
OVERBURY, Sir Thomas.
Sir Thomas Overbury His Wife. With Additions of new Characters, and many other Witty Conceits never before printed. The sixteenth Impression.
London, Printed by John Haviland, for A. Crooke … 1638.
Small 8vo., 160 leaves, unpaginated; a few scribbles on the title-page, some worming to lower blank margin at the beginning and in sheets N-O, torn corners C1 and K2 without loss, short tears just entering text on H1 and M1-2 without loss, and a few short marginal tears; an unsophisticated copy in original unlettered sheep, slightly shaken, corners worn and some erosion to leather on covers; later ownership inscription of John Baghott de la Bere of Trinity College Oxford, 1754.
£600

Approximately:
US $741
€666
Added to your basket:
Sir Thomas Overbury His Wife. With Additions of new Characters, and many other Witty Conceits never before printed. The sixteenth Impression.
Sixteenth edition of the most popular character book of the early seventeenth century.

Sir Thomas Overbury's poem, A Wife, now a Widowe, based on Ovid, was published posthumously, in 1614. The second edition, also 1614, adds some pieces in prose including twenty-one characters. The collection finally reached eighty-three characters by 1622, describing, among others, a good wife, a dissembler, a courtier, a flatterer, a sailor, an amorist, a 'wideman', a pedant, etc. The authors of these added characters included Webster, Dekker, Donne ('The true Character of a Dunce'), and others. Donne's contributions also included 'An Essay of Valour' and 'Newes from the very Country', one of the satirical newsletters at the end.

Sir Thomas Overbury (1581-1613) was a celebrated victim of court intrigue. A friend and adviser of James I's favourite Robert Carr, Viscount Rochester, he fell out with Rochester by opposing his liaison with Frances, Countess of Essex. Rochester turned the King against Overbury and contrived to have him imprisoned in the Tower, where he was slowly poisoned to death. The notoriety of the whole affair no doubt contributed to the popularity of Overbury's Wife and its gradual accretions.

The five small quarto editions that appeared in 1614 have always been difficult to find, but even the octavo editions from the 1620s and 1630s have now become elusive. This was the last edition to be printed before the Civil War and a change in literary fashion brought Overbury's star low. There were scattered later printings – 1655, 1664 and 1709.

STC 18919; Gwendolen Murphy, 'A Bibliography of English Character Books', Supplement to the Bibliographical Society's Transactions no. 4 (1925), p. 24.
You may also be interested in...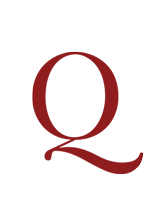 PEACOCK'S LAST AND MOST AMBITIOUS POEM PEACOCK, Thomas Love.
Rhododaphne: or the Thessalian Spell. A Poem.
First edition. A mythological narrative set in ancient Thessaly, Rhododaphne tells the story of the shepherd boy Anthemion, in love with the mortal girl Calliroë, and of the nymph Rhododaphne, who carries him off to her enchanted palace. When Rhododaphne is destroyed by Heavenly or Uranian love – pure passion for the good and the beautiful – the mortal lovers are reunited.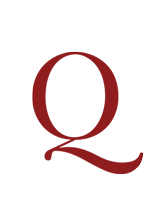 'DODGSON'S EARLIEST LITERARY EFFORTS' CARROLL, Lewis [i.e. Charles Lutwidge DODGSON].
Useful and Instructive Poetry. With an Introduction by Derek Hudson.
First edition. Useful and Instructive Poetry was Lewis Carroll's first book, composed in 1845 (when its author was thirteen) and written out for his siblings Wilfred Longley Dodgson and Louisa Fletcher Dodgson. It was the first in a series of family magazines and was inspired in part by W.M. Praed's Etonian (Windsor and London, 1820-1821), although Carroll's identity as writer already manifests itself in the poems and watercolours and pencil sketches which illustrate the manuscript, some of which are reproduced here.