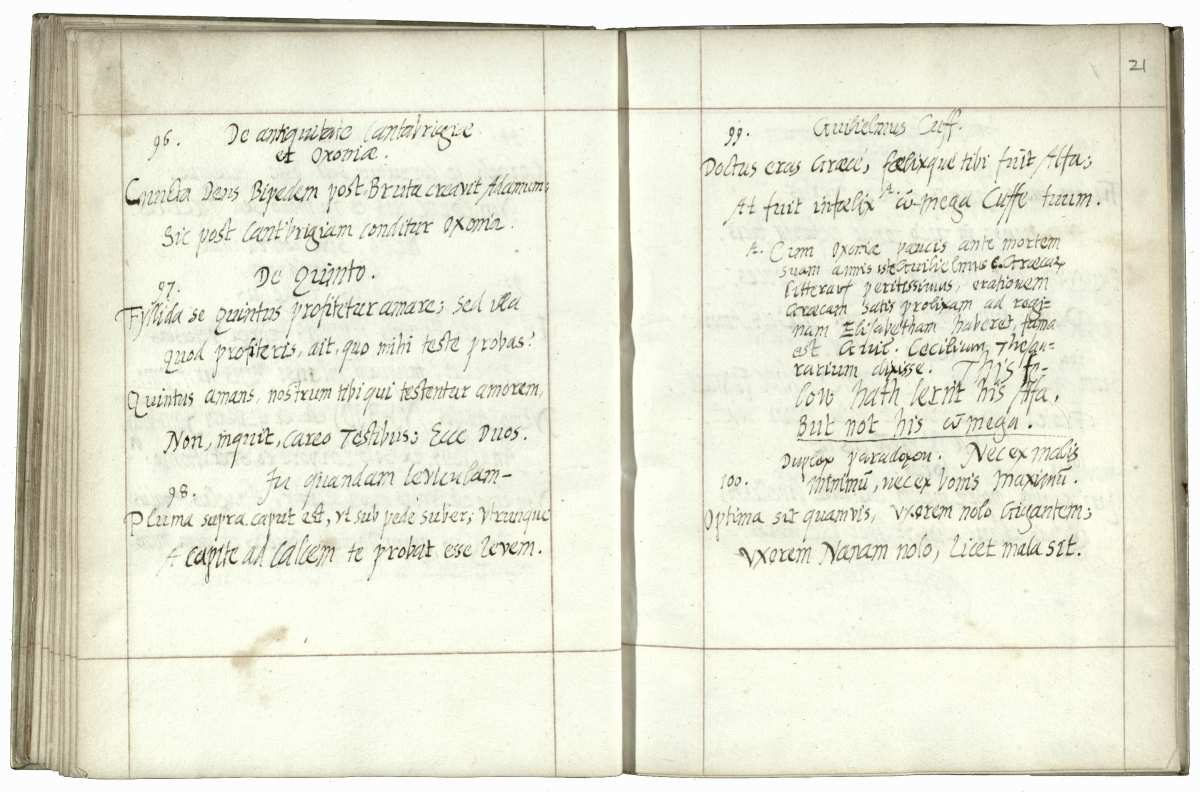 OWEN, John.
John Owen's Epigrams for Prince Henry. The Text of the Presentation Manuscript in the Library of Trinity College Cambridge. With introduction and notes by Nicholas Poole-Wilson.
Douglas, Isle of Man, published by Bernard Quaritch Ltd., 2012.
297 x 210 mm, pp. [76], with 8 colour plates; pictorial card wrappers.
£20

Approximately:
US $27
€22
Printed here for the first time is the text of an autograph manuscript of the epigrams which John Owen presented to Prince Henry, eldest son of James VI of Scotland (I of England), on the occasion of his becoming Prince of Wales in 1610 (this year is the 400th anniversary of his death). The small quarto, preserved at Trinity College, Cambridge, is the only surviving manuscript in Owen's own hand. It contains 105 epigrams, of which 25 appear in print here for the first time; others present a text frequently at variance with the printed versions which Owen published in 1612, the year of Henry's death.  The subjects are a characteristic cross-section of his bitter-sweet jests and jibes. 

The manuscript is edited with an introduction and notes by Nicholas Poole-Wilson, longtime student and collector of Owen's printed editions.  It contains an illustration of the binding and 7 double-page plates reproducing pages from the text. 

ISBN 978-0-9563012-3-9
You may also be interested in...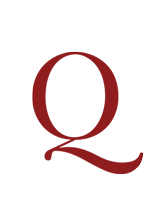 WITH A POEM BY DRYDEN ROSCOMMON, Wentworth Dillon, Earl of.
An Essay on Translated Verse … London, Printed for Jacob Tonson … 1684.
First edition. Roscommon's influential Essay, in heroic couplets, owes much to Boileau and to the author's own education in France after the attainder of his kinsman the Earl of Strafford. Dryden, an intimate friend and himself the translator of Boileau's Art of Poetry in the preceding year, contributes a long commendatory poem. Johnson was a later admirer and praised Roscommon as a critic who 'improved taste' and was 'the only correct writer of verse before Addison'.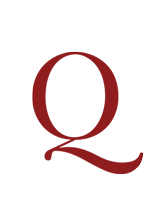 WALLER, Edmund.
Poems, &c. written by Mr. Ed. Waller … and printed by a Copy of his own Hand-Writing. All the lyrick Poems in this Booke were set by Mr. Henry Lawes, Gent. of the Kings Chappell, and one of his Majesties private Musick. Printed and published according to Order.

Second, first licensed, edition of Waller's first and most important collection, published while he was in exile, and shortly preceded by an unlicensed volume, Workes (London, Thomas Walkley, 1645) (Wing W 495) – 'an adulterate Copy, surreptitiously and illegally imprinted, to the derogation of the Author, and the abuse of the Buyer' (prefatory 'Advertisement to the Reader').