TRAVELS THROUGH INDIA AT THE TIME OF THE DURBAR
PALMER, Robert Stafford Arthur, the Hon.
A Little Tour in India.
London: Unwin Brothers, Limited, The Gresham Press for Edward Arnold, 1913.
8vo (225 x 140mm), pp. [i]-xi, [1 (blank)], [1]-224, [1]-16 (publisher's catalogue, dated February 1913, with price of this title amended in manuscript from 10s 6d to '8/6'); original blue cloth, boards with upper and lower borders ruled in blind, upper board lettered in gilt, spine lettered and ruled in gilt, uncut; light spotting and offsetting on endpapers, extremities lightly rubbed and bumped, cracking on lower hinge skilfully repaired, nonetheless a very good, fresh copy; provenance: Brentano's, New York (bookseller's ticket on lower pastedown).
£100

Approximately:
US $131
€118
Added to your basket:
A Little Tour in India.
First edition. Palmer was the son of the politician and colonial administrator William Palmer, Earl of Selborne, and was educated at Winchester College and University College, Oxford, where he took First Classes in Classical Moderations and Literae Humaniores, obtained distinction in the examination for the Ireland Scholarship, and was President of the Union. In 1911 Palmer visited India and his experiences are recorded in this series of letters, written to members of his family between 1 December 1911 and 5 May 1912; as the author explains in his introduction, on his return to England 'I found that they had been collected and typewritten: and I was persuaded to publish them. [...] Excepting the omission of private passages and the insertion of some few paragraphs from a diary, the letters are printed as they passed through the post, a fact which accounts for sundry monstrosities of syntax – barbarous parentheses, unattached pronouns, mixed tenses. It was thought better to leave these than to disguise rough impressions with a thin varnish of literary elaboration' (p. vii).

The work opens with his arrival at Bombay and a description of the Taj Mahal, and an account follows of his attendance at various events relating to the Durbar held to commemorate the coronation of King George V and Queen Mary: '[t]he Durbar was very good; from the purely aesthetic point of view it was worth all the week's discomfort, and as a political eduction in imagination it may even be worth all the money spent on it' (p. 19). Palmer then undertook a tour of the subcontinent, and the successive chapters describe his travels and experiences in Deccan, Mahratta, Calcutta, Darjeeling, Goa, and Kashmir. In October 1914 Palmer returned to India as an officer in the 6th Battalion Hampshire Regiment, and participated in the unsuccessful attempt to relieve the garrison at Kut-el-Amara, during which he fell at the Battle of Umm-el-Hannah on 21 January 1916.
You may also be interested in...
[YULE, Adam and] James Reid M'GAVIN, editor.
Perils by Sea and Land: a Narrative of the Loss of the Brig Australia by Fire, on her Voyage from Leith to Sydney, with an Account of the Sufferings, Religious Exercises, and Final Rescue of the Crew and Passengers.
First edition in book form. Perils by Sea and Land was first published in the United Secession Magazine, and is an account of the brig Australia, captained by Adam Yule and bound for Sydney, which set sail from Leith on 2 October 1840 with a 'general cargo of merchandize', thirteen crew and fifteen passengers. On 29 December, about 600 miles off the Cape of Good Hope, the hold caught fire and Yule soon realised that the ship would have to be abandoned. The long-boat, however, 'had been converted into a stall for two live bulls, and in attempting to get them over the side, one of them, in the confusion, unfortunately got out of the slings, and ran frantic along the deck. This accident, as may be supposed, greatly increased the general consternation' (p. 16). The crew and passengers were eventually transferred to the long-boat and a small skiff, wherein seven days were spent at sea before making landfall on the South African coast near the mouth of the Olifants River. The party endured the deaths of two of their number and further days in the wilderness before civilization was eventually reached. Despite Yule's attribution of every favourable turn of events to divine intervention, the narrative is a compelling one.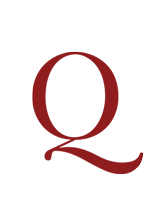 LA ROCHEFOUCAULD, François, Duc de.
The Memoirs of the Duke de La Rochefoucault. Containing the private Intrigues for obtaining the Regency after the Death of Louis the Thirteenth, King of France, the Wars of Paris, and Guienne, the Imprisonment of the Princes. Cardinal Mazarin's Letter to Monsieur de Brienne. Articles agreed upon by His Royal Highness and Monsieur le Prince, for the Expulsion of Cardinal Mazarin. An Apologie for the Duke de Beaufort. Memoirs of Monsieur de la Chastre.
First edition in English, translated from Mémoires de M. D.L.R. sur les brigues à la mort de Louys XIII (1662). At court in his earlier years La Rochefoucauld (1613-1680) took an active part in the cabals and rivalries that surrounded Richelieu and Louis XIII, and subsequently in the Fronde rebellion against Mazarin. His political activities came to an end after he was wounded in the fighting in Paris in 1652. Living in retirement he began to write his Mémoires, not so much an autobiography as an account of the court intrigues and a portrait of his fellow aristocrats. Mémoires circulated privately among his friends until its unauthorized printing in 1662 brought the author both fame and trouble.