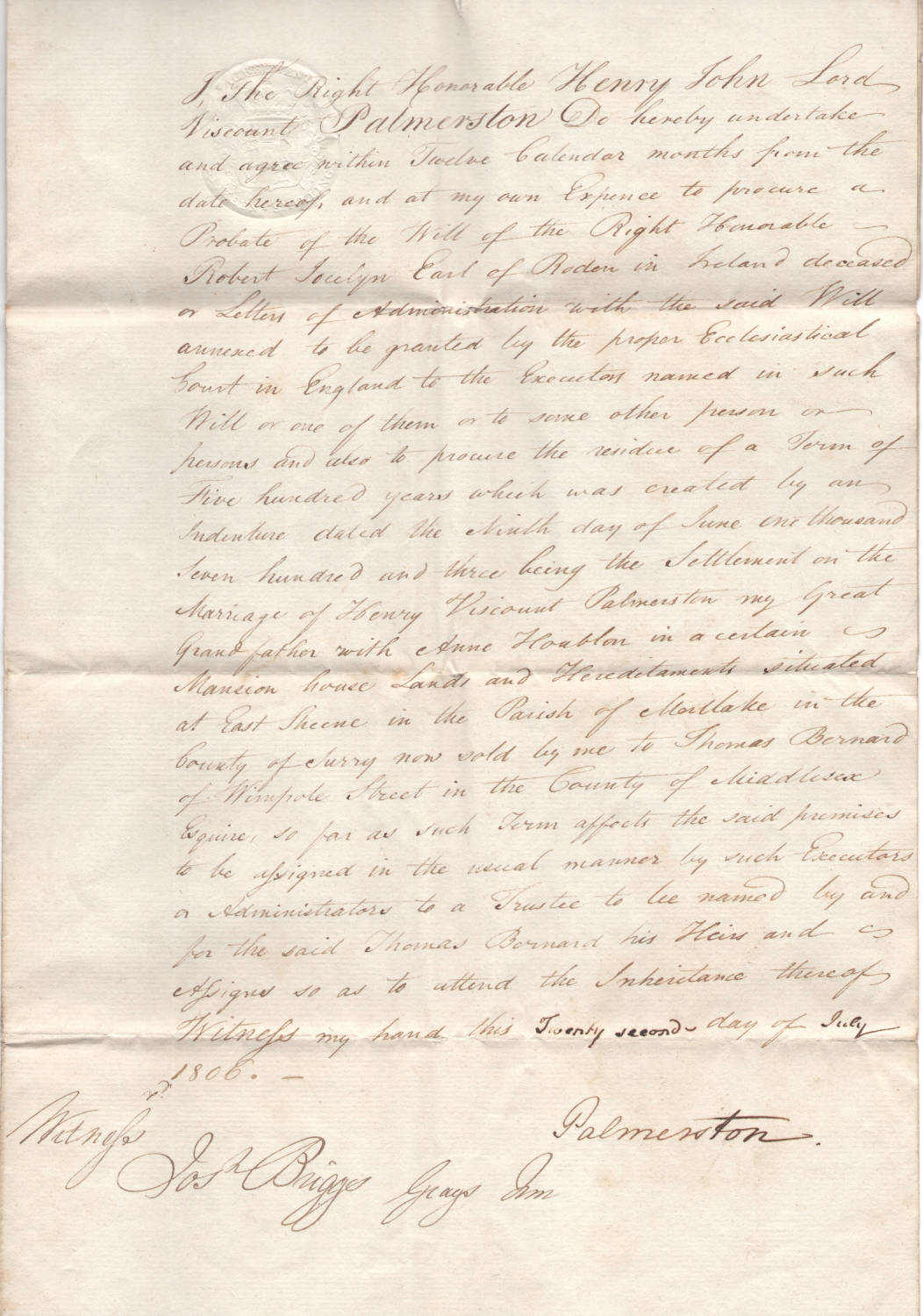 PALMERSTON, Henry John Temple, third Viscount.
Signed undertaking to procure an Assignment of Term from the Executors of the Will of the Earl of Roden.
22 July 1806.
One-page folio, on a bifolium, with integral docket; folded 3 times, with some browning to edges and creases; in very good condition.
£675 + VAT

Approximately:
US $0
€0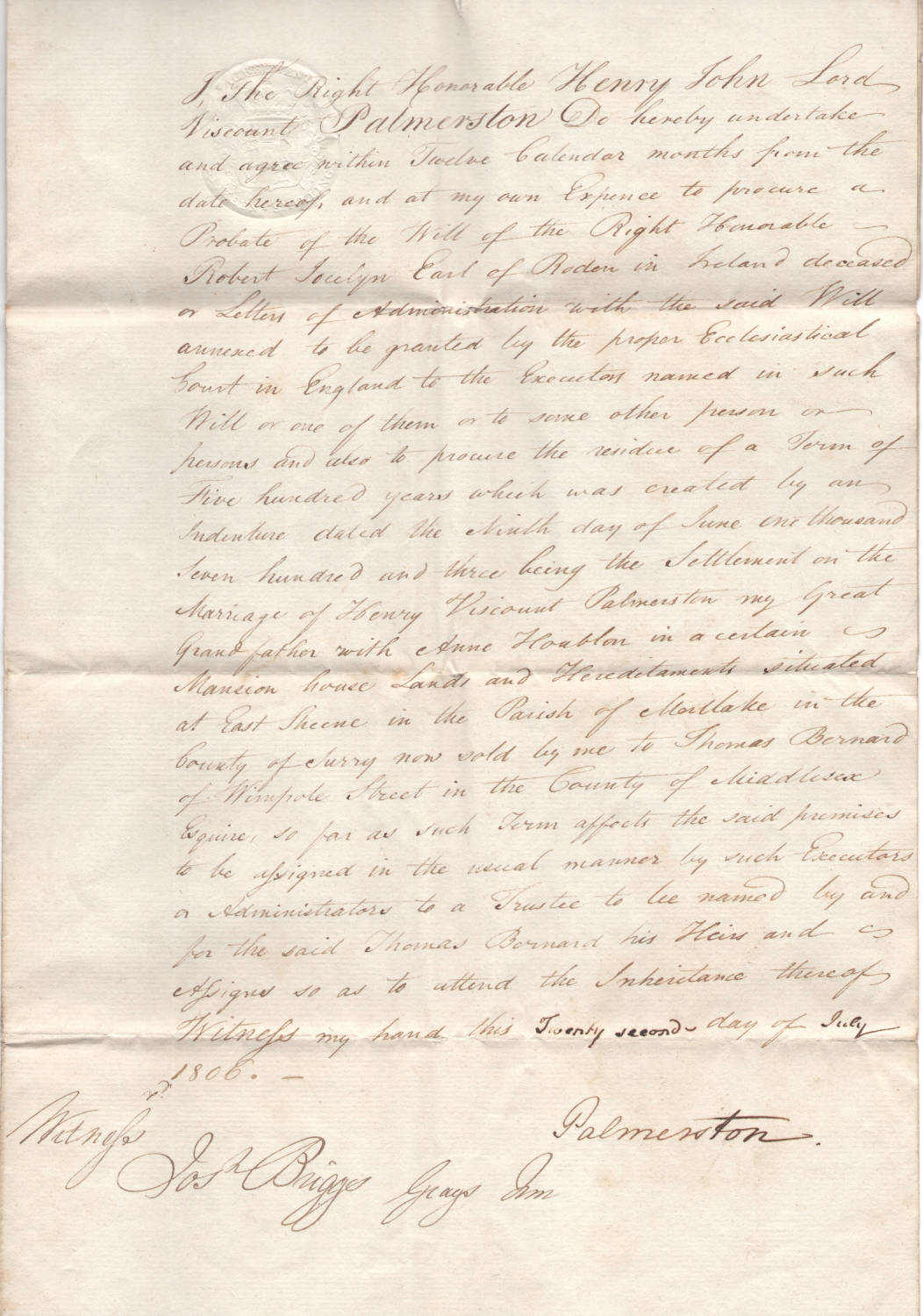 Added to your basket:
Signed undertaking to procure an Assignment of Term from the Executors of the Will of the Earl of Roden.
Document signed by the young Palmerston, arising from the sale of his property at East Sheen, near Mortlake, to Thomas Bernard of Wimpole Street in 1805.

The property, known as Temple Grove, had been in Palmerston's family since his great-great-grandfather Sir John Temple purchased it in the latter part of the seventeenth century. This document states that, as part of the marriage settlement of Sir John Temple's son, Henry, first Viscount Palmerston, to Anne Houblon in 1703, a Term of 500 years was created on the property. At some stage this had presumably been assigned in Trust to an ancestor of the Earl of Roden. In 1728 Sir John Temple's granddaughter Harriet Bentinck married James Hamilton, first Earl of Clanbrassil and their daughter Anne went on to marry Robert Jocelyn, first Earl of Roden so this is the likely link between the two families.

The first Earl of Roden died in Ireland in 1797 and was survived by his wife (who died in 1803) and succeeded by his son Robert, the second Earl. On the sale of Palmerston's property in 1805 it was necessary for the residue of the Term to be formally assigned to a Trustee chosen by the purchaser and this presumably also required the Earl of Roden's Will to be probated in an English Ecclesiastical court. In this document Palmerston, who had just come of age, undertakes to secure the Probate of the Will of the first Earl of Roden and the Assignment of Term within twelve months.

Palmerston subsequently spent much of his time, when not in London, at the family estate of Broadlands in Hampshire, which had been extensively redesigned by Capability Brown and Henry Holland, under the instruction of Palmerston's father, the second Viscount.
You may also be interested in...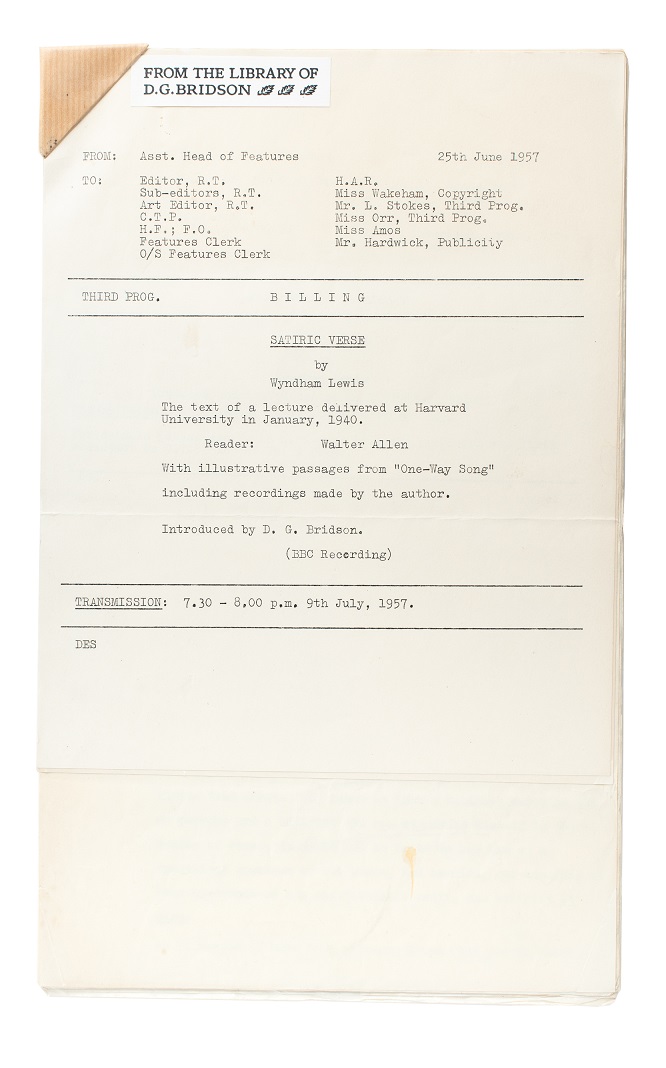 CORRECTED BROADCAST SCRIPT LEWIS, Wyndham, and D. G. BRIDSON.
Typescript for broadcast: 'Satiric Verse … The text of a lecture delivered at Harvard University in January, 1940'.
Although a recording of Lewis reading from 'One Way Song' was made at Harvard in 1940, the lecture that accompanied it, 'Satiric Verse', was not then recorded. For the 1957 broadcast it was read by Walter Allen 'from Lewis's own manuscript notes'. Several other sections were read by Stephen Murray. Bridson produced, and provided an introduction and some linking remarks between sections.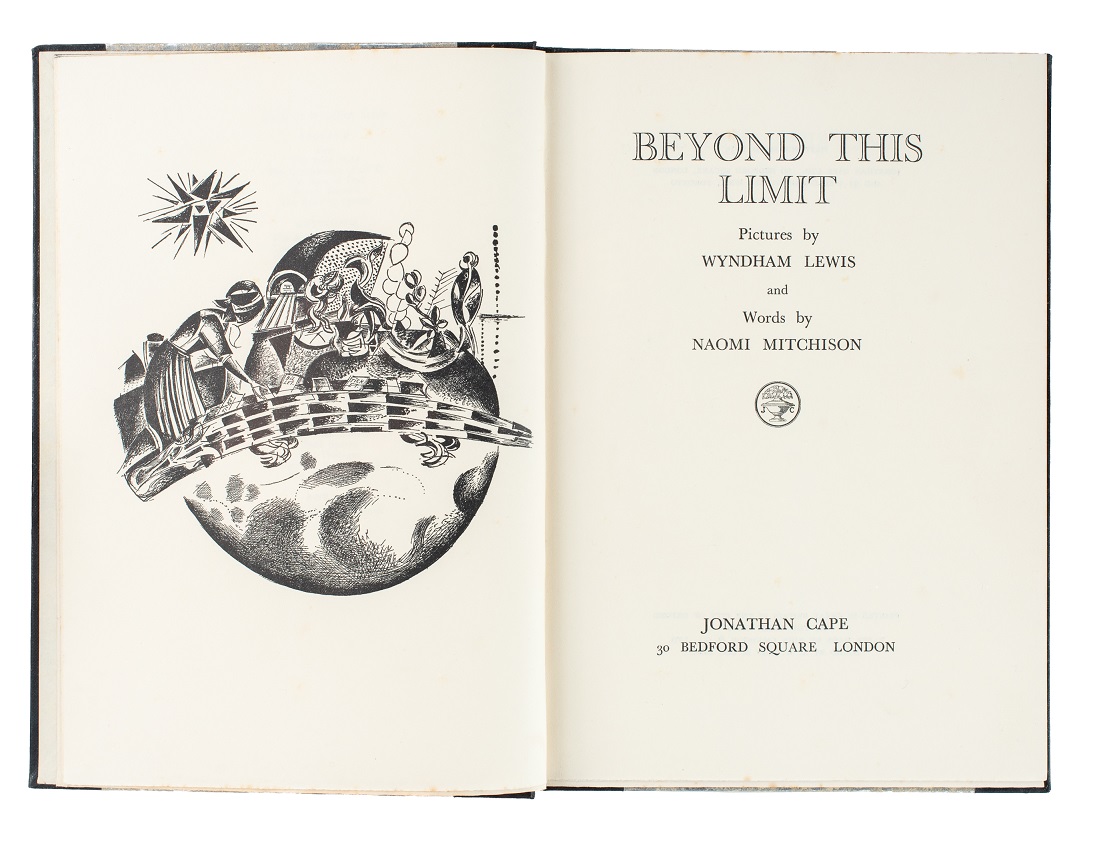 MITCHISON, Naomi; Wyndham LEWIS, illustrator.
Beyond this Limit …
First edition. This was Lewis's only collaboration with Mitchison but she arranged for the publication of his Left Wings over Europe the following year, and they remained friends until his death. 32 designs by Lewis served as the inspiration for Mitchison's narrative.