PARADIN, Guillaume.
Gulielmi Paradini Anchemani Epigrammata ...
Lyons, Ant. Gryphius, 1581.
4to., pp. 72, printed in italics, large woodcut device on title; a large copy with some uncut edges, old orange paper wrappers, blind library stamp at beginning and end.


£950

Approximately:
US $1330
€1072
First and only edition of this French historian's poetry including verses about or addressed to Ronsard, Pontus de Tyard, Claude Rouillet, and the Lyons printers Sébastien and Antoine Gryphe, and Jean de Tournes.

The Sunderland copy, sale 10 Nov. 1882, lot 9301.
You may also be interested in...
FLORIOGRAPHY [POETRY.]
Anthology of manuscript floriographic poetry,
A collection of twenty-six apparently unpublished poems in manuscript, presented as an alphabetical acrostic. The poems express the perfection and the language of flowers – that is, the meaning embodied by each variety. Examples given here include ox-eye for patience, quince blossom for temptation, and yellow xanthiums for rudeness.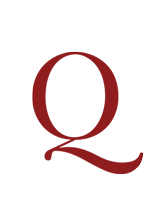 JOURNEY TO EMMAUS (A).
A sacred Dialogue ...
First edition, dedicated to Frederick, Prince of Wales, as Chancellor of Trinity College. This is the story from the Gospel of Luke that tells how, after the Resurrection, Jesus appeared two of his followers who were walking from Jerusalem to Emmaus. It takes the form of a dialogue between Cleopas and Matthias, lamenting ('Like Sheep when scatter'd o'er some dreary plain, / Their folds laid desolate, their Shepherd slain, / To the wide World poor helpless We are left, / Of Friends, of all that's dear bereft ...'). They encounter Emanuel, who asks 'Why walk ye thus disconsolate', but they do not recognise Him. ('O fools, O Slow of heart to understand'). Nonetheless they beg him to eat with them: 'Emanuel thus by kind Entreaties prest / The cottage enters: When their mighty Guest, / Yet unreveal'd, they at their humble Board / Had plac'd, in breaking Bread they knew their Lord; / And as they kneel'd, all trembling with Delight, / Worship to pay, He vanish'd from their Sight'.