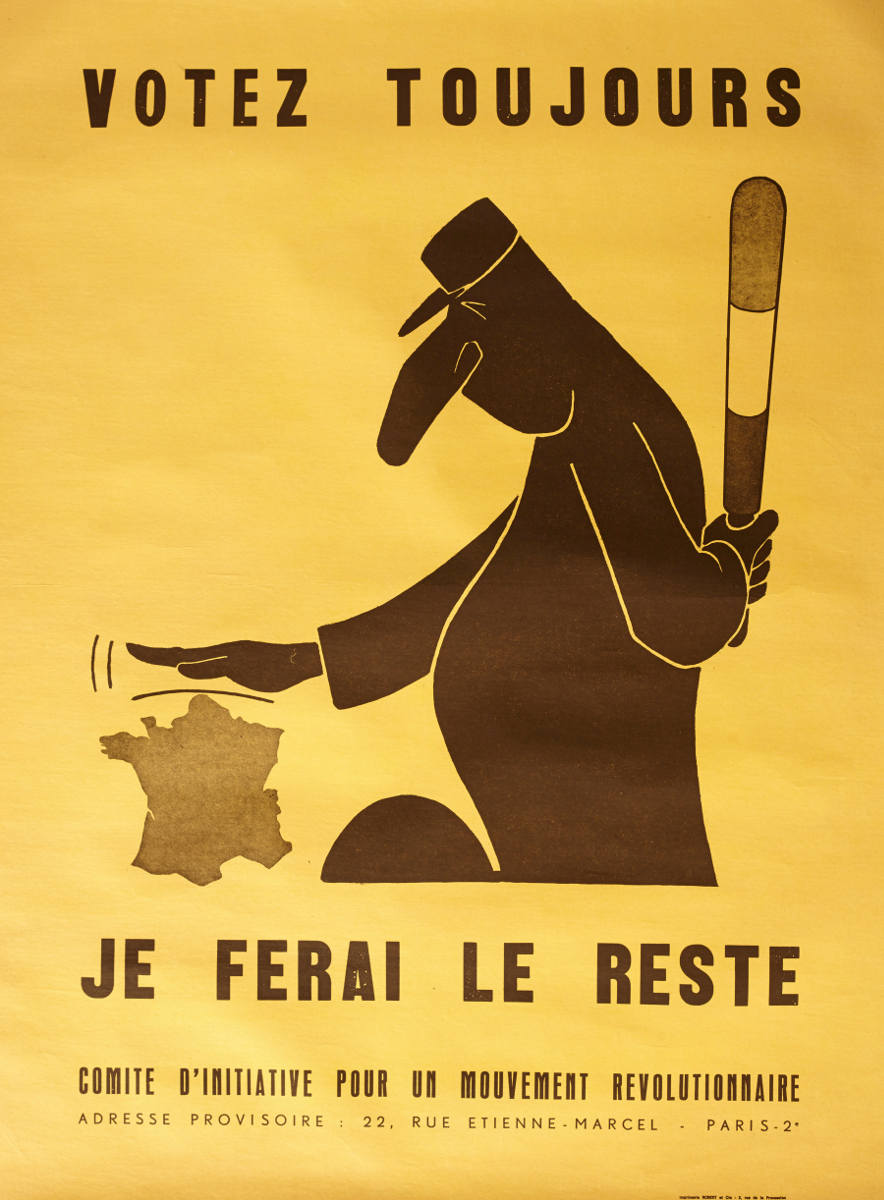 [PARIS UPRISING].
Votez toujours. Je ferai le reste [Always vote. I'll do the rest].
Paris, Comite d'initiative pour un movement revolutionnaire, Imprimerie Robert et Cie, 1968.
75cm x 55cm, backed on linen, fine (A).
£550

Approximately:
US $685
€619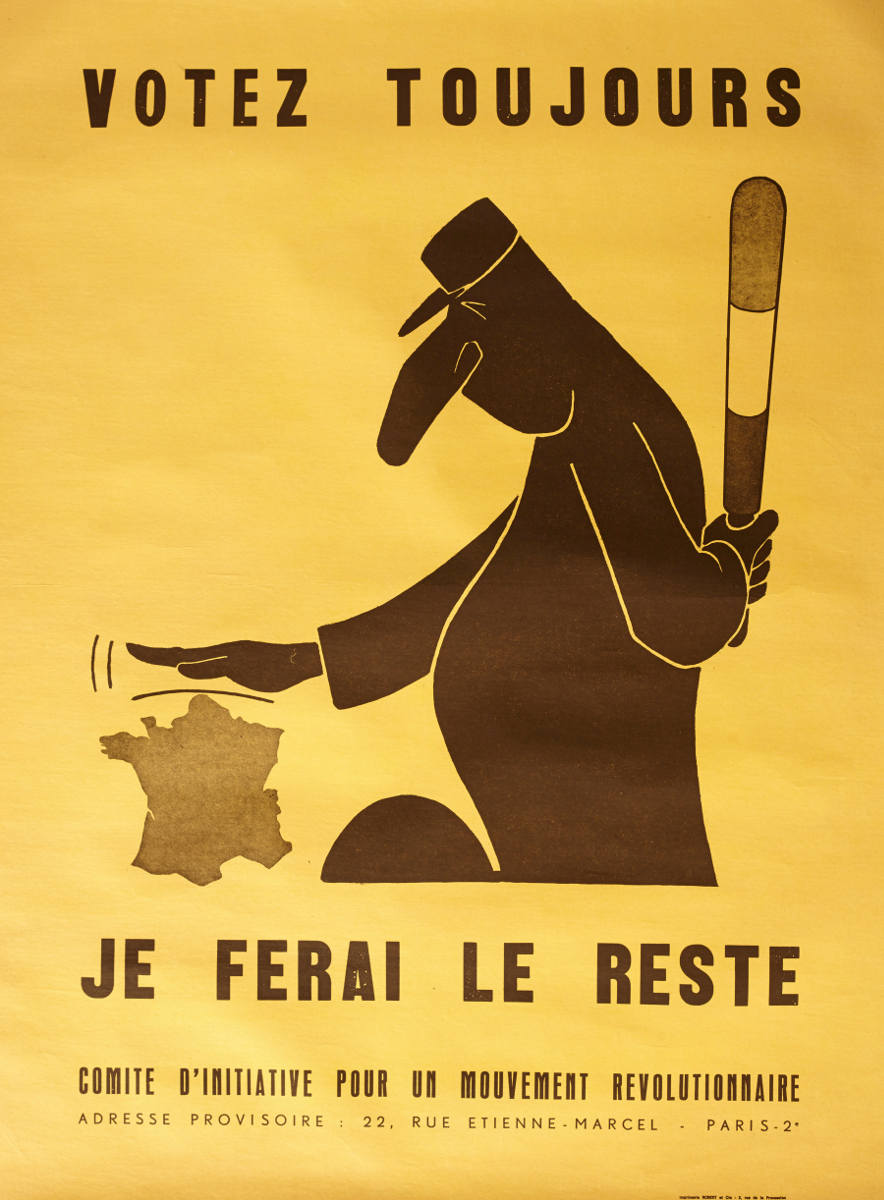 Added to your basket:
Votez toujours. Je ferai le reste [Always vote. I'll do the rest].
First edition. A striking image of General De Gaulle patting France on the head for obediently voting, a baton cunningly concealed behind him. 1968 was a year when passions were flying high in France. The communist and socialist parties had formed an alliance in February with a view to replacing the De Gaulle administration. The ensuing student occupation protests coupled with wildcat general strikes of over 20% of the French population seriously destablized De Gaulle's government, and for some time it seemed likely that it would fall. Having fled briefly to Germany, however, De Gaulle called elections for June 1968, and emerged with an increased majority.

The present poster, the production of the allied anti-Gaullist faction, urges caution to the prospective voter, with the reminder that with De Gaulle things are not always as they appear.
You may also be interested in...
[BOUCHER, Jean].
Apologie pour Iehan Chastel Parisien, execute a mort, et pour les peres & escholliers, de la Societé de Iesus, bannis du royaume de France. Contre l'arrest de Parlement, donné contre eux a Paris, le 29 Decembre, 1594. Diuisée en cinq parties. Par François de Verone Constantin.
First edition of Boucher's pseudonymous apology for Jean Châtel's attempted assassination of Henri IV, described by the author as an 'acte heroique'. Boucher (1548-1644) was prior and rector of the Sorbonne and an active member of the Catholic League who openly incited violent revolt against Henry III and Henry IV, refusing to accept the latter's conversion to Catholicism. The Apologie was written during his exile in the Netherlands. On 27 December 1594, the nineteen-year-old Châtel attacked Henri IV with a knife in the chamber of his mistress Gabrielle d'Estrées, cutting the king's lip and breaking a tooth. While Châtel was publicly tortured and dismembered, an enquiry discovered that he had studied with the Jesuits at the Collège de Clermont. The Jesuits were quickly accused of supporting Châtel's attempted regicide; Père Guignard, the Jesuits' librarian in Paris, was publicly executed and the Jesuits were expelled from France by parliamentary decree. In addition to defending Châtel, Boucher deplores the actions against the Jesuits and encourages a new attempt on Henri's life.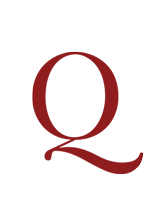 HUGHES, Langston and BONTEMPS, Arna (edit.); ZHANG QI (transl.).
Hei ren shi xuan [The poetry of the Negro].

Very rare second edition (first edition 1957) of the Chinese translation of The poetry of the Negro, 1746 – 1949, an anthology of poems by African American writers first published in the United States in 1949 and including, amongst others, George Moses Horton, James Weldon Johnson, Paul Lawrence Dunbar, Margaret Walker, Countee Cullen, Melvin Tolson, as well as Langston Hughes, the editor of the collection, and Caribbean poets such as Claude McKay.