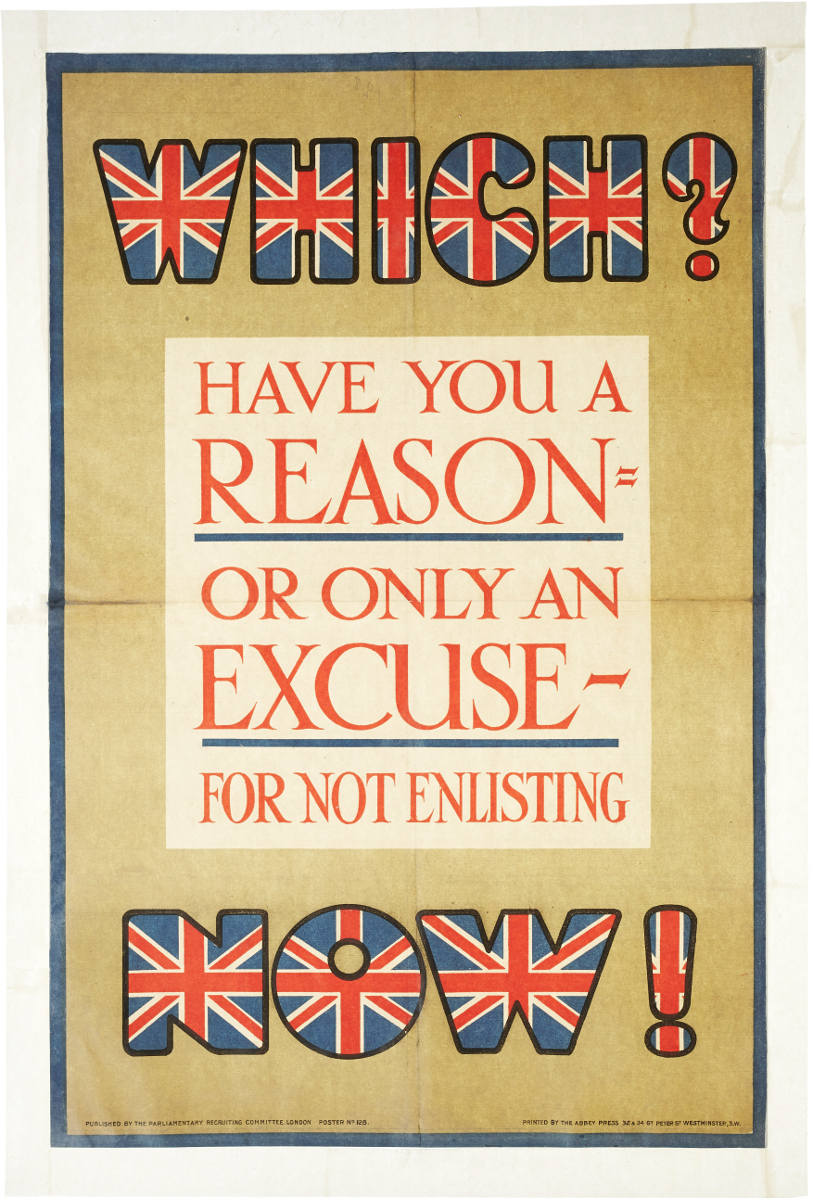 PARLIAMENTARY RECRUITING COMMITTEE.
Which? Have you a reason or only an excuse for not enlisting Now!
London, The Abbey Press, 1915.
498 x 755mm, linen-backed, a little light restoration to previous folds, generally very good (A-).
£250 + VAT

Approximately:
US $314
€294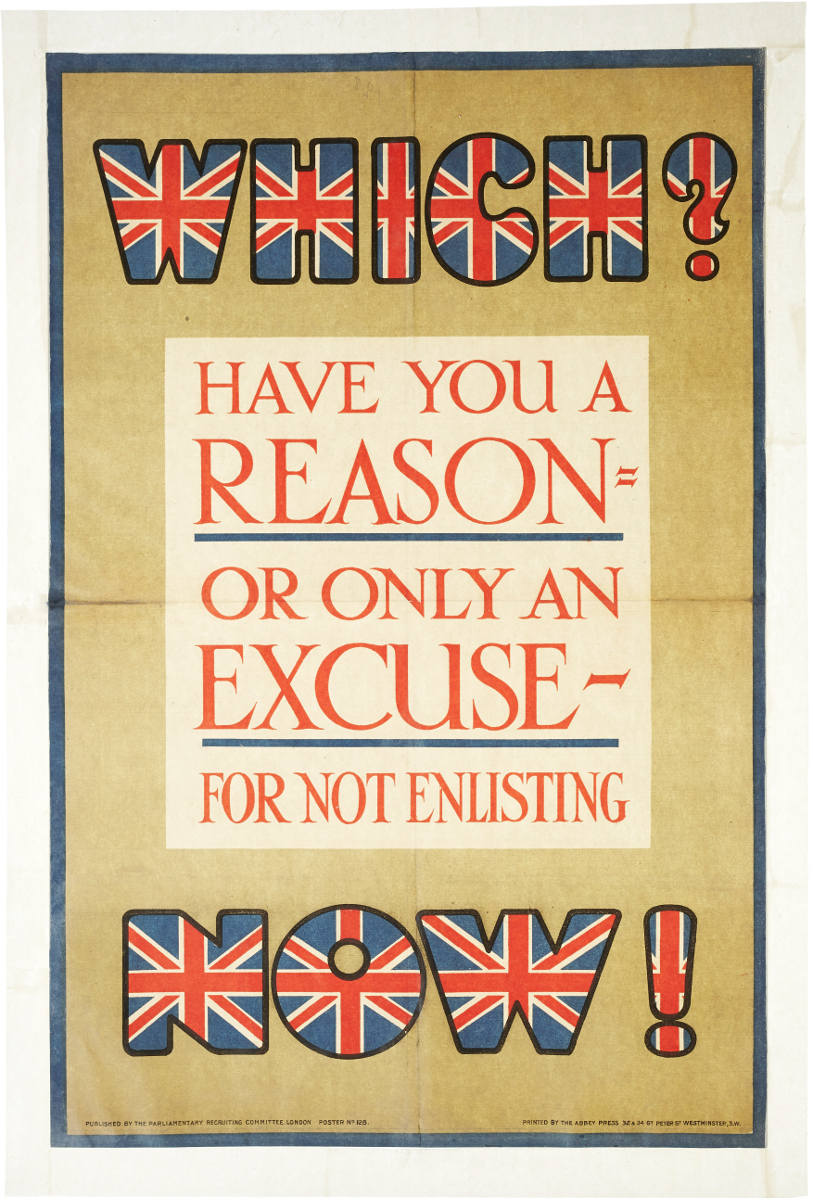 Added to your basket:
Which? Have you a reason or only an excuse for not enlisting Now!
A forthright call to the men of London, encouraging them to enlist for military service during World War One.

The Parliamentary Recruiting Committee was set up on the outbreak of war. A cross-party organisation under the watchful eye of Asquith, it produced some 200 different recruiting designs before the advent of conscription in January 1916.
You may also be interested in...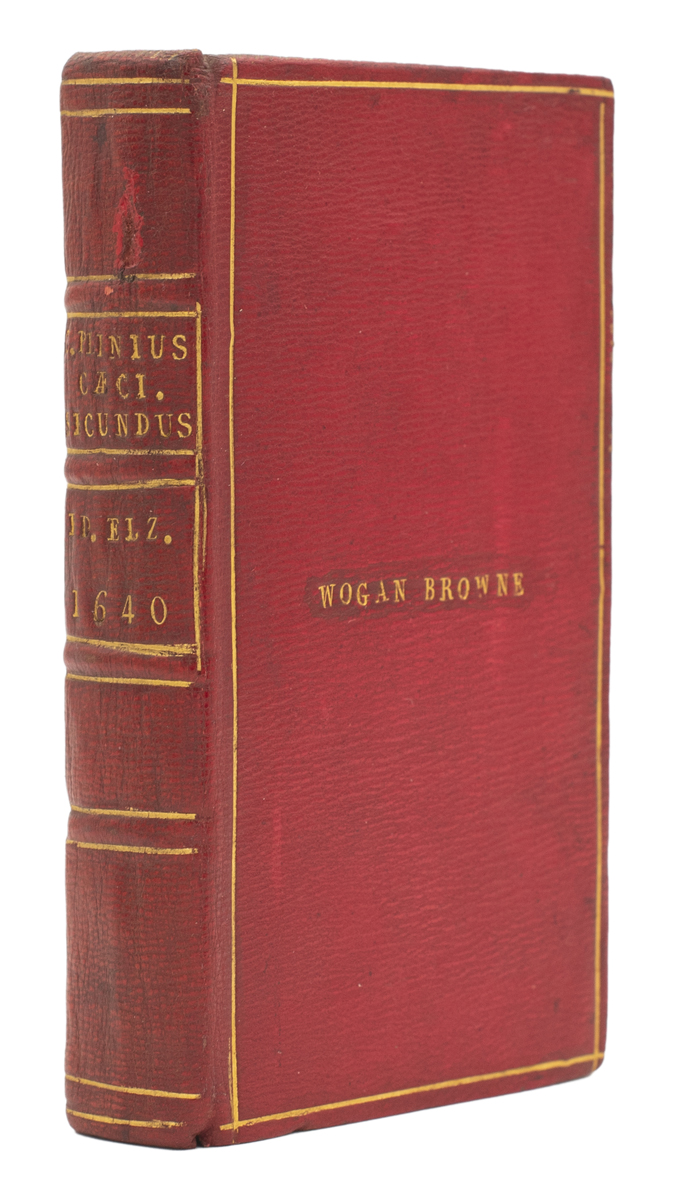 WITH IRISH PROVENANCE PLINY the Younger.
Epistolarum libri X & panegyricus.
First Elzevir edition, handsomely bound for the Irish politician Thomas Wogan Browne.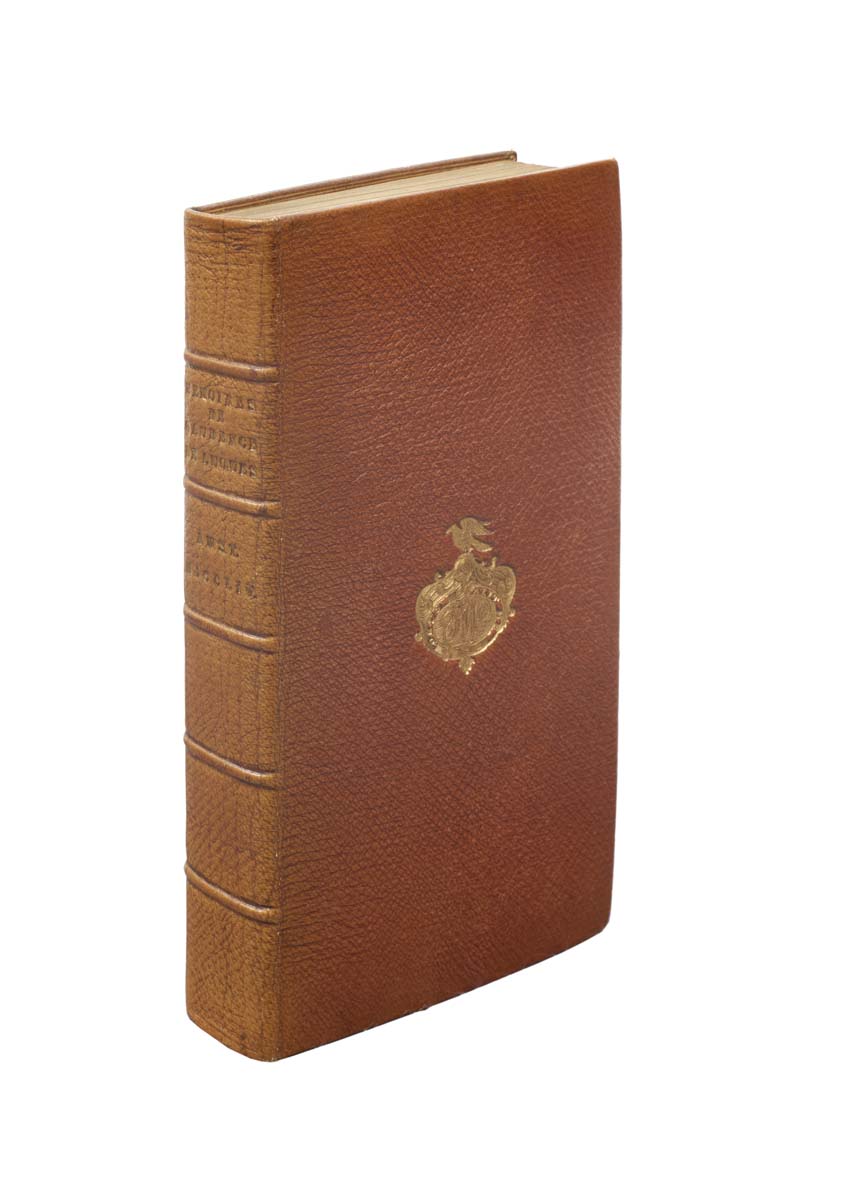 THEODORE WILLIAM'S COPY [BERINGTON, Simon, adapted by Jean-Baptiste DUPUY-DEMPORTES.]
Memoires de Gaudence de Luques, prisonnier de l'Inquisition … Première [– quatrième] partie.
Second edition of this much expanded and altered translation of Berington's celebrated utopian novel, Memoirs of Sigr Gaudentio di Lucca (1737). The Memoirs enjoyed immense popularity, undergoing at least twelve eighteenth-century editions in English and contemporary translations into French, German and Dutch. With the author thought to be George Berkeley, the great Christian idealist, 'it attained to a rank and dignity comparable to that of the Republic of Plato, the Utopia of Sir Thomas More, and the New Atlantis of Lord Bacon' (Lee M. Ellison, 'Gaudentio Di Lucca: a Forgotten Utopia', PMLA, L [1935], 494-509).