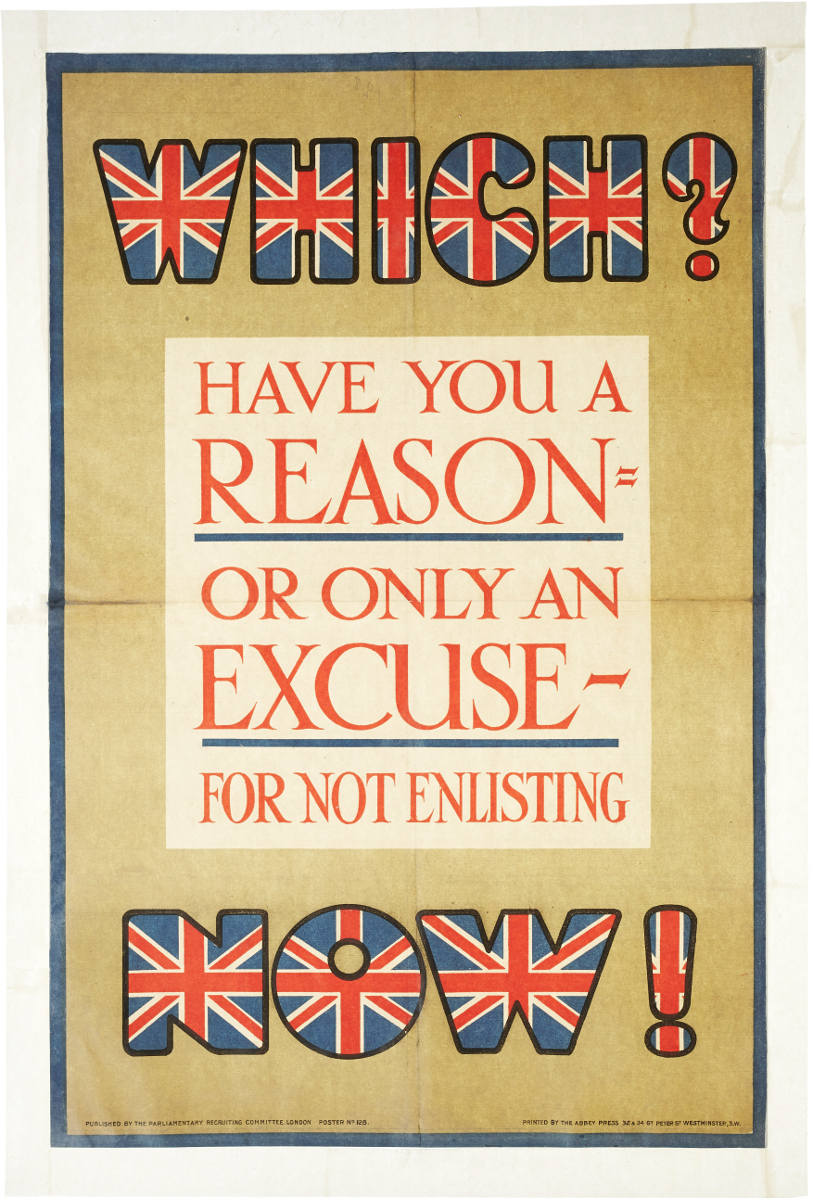 PARLIAMENTARY RECRUITING COMMITTEE.
Which? Have you a reason or only an excuse for not enlisting Now!
London, The Abbey Press, 1915.
498 x 755mm, linen-backed, a little light restoration to previous folds, generally very good (A-).
£250 + VAT

Approximately:
US $320
€280
A forthright call to the men of London, encouraging them to enlist for military service during World War One.

The Parliamentary Recruiting Committee was set up on the outbreak of war. A cross-party organisation under the watchful eye of Asquith, it produced some 200 different recruiting designs before the advent of conscription in January 1916.
You may also be interested in...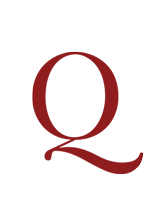 [FREDERICK II, the great, King of Prussia.]
L'esprit du chevalier Folard tiré de ses commentaires sur l'histoire de Polybe pour l'usage d'un officier. De main de maître.
First edition. A collection of extracts from Folard's Histoire de Polybe, an influential work which, by advocating the use of the column, had sparked a controversy in military thinking lasting the length of the eighteenth-century. Frederick the Great, who had a number of military classics translated into Prussian for circulation among his officers, ordered Colonel von Seers to translate these extracts from the commentary on Polybius to which he added an introduction critical of Folard, accusing the latter of having 'buried diamonds in a rubbish-heap' (quoted in Encyclopaedia Britannica). The resulting precis, with Frederick's introduction, was first published in this French edition, unauthorized by the Prussian king, after it had fallen into the wrong hands. It 'created a great impression' (Encyclopaedia Britannica).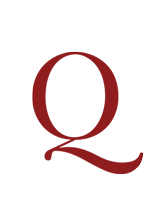 BELLIN, Jacques Nicolas.
Essai géographique sur les Isles Britanniques.
First edition. A description of the British Isles by the first chief hydrographic engineer of the Dépôt des cartes, plans et journaux du Ministère de la Marine. Alongside the geographical depiction of Great Britain, Bellin includes a guide to navigating its coasts and a treatise on the making of charts, with references to other cartographers and their work. The author, who held his post at the Dépôt for over fifty years, was a contributor to the Encyclopédie, admired as a philosophe, and a member of the Royal Society. His most celebrated works were the Neptune françois (1753) and the Hydrographie française (2 vols, 1756–1765).