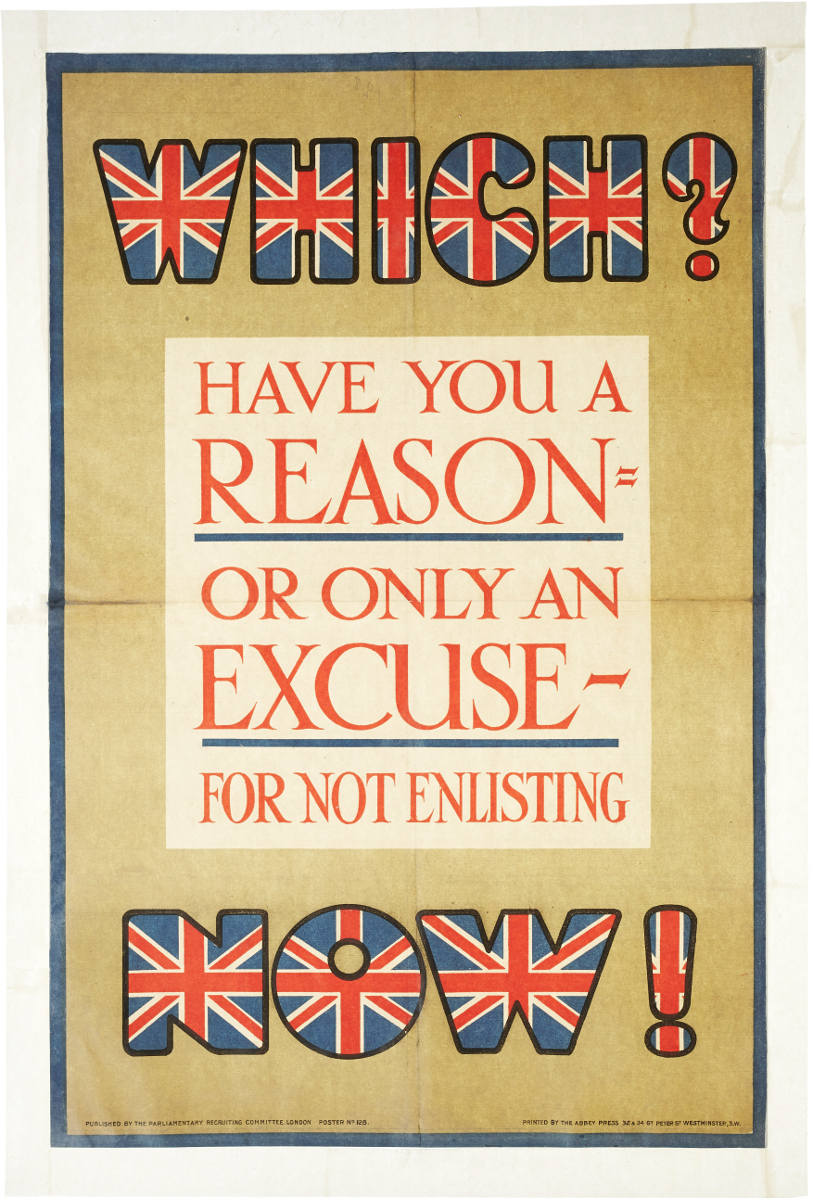 PARLIAMENTARY RECRUITING COMMITTEE.
Which? Have you a reason or only an excuse for not enlisting Now!
London, The Abbey Press, 1915.
498 x 755mm, linen-backed, a little light restoration to previous folds, generally very good (A-).
£250 + VAT

Approximately:
US $349
€283
A forthright call to the men of London, encouraging them to enlist for military service during World War One.

The Parliamentary Recruiting Committee was set up on the outbreak of war. A cross-party organisation under the watchful eye of Asquith, it produced some 200 different recruiting designs before the advent of conscription in January 1916.
You may also be interested in...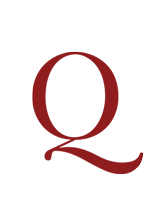 WILLIS, George Brandor.
View of Bayonne, taken from the sand hills on the left of the Adour, when occupied by the British forces on the 12 of March 1814, by Lieutenant George B. Willis, of the Royal Artillery. Dedicated with permission to the Rt. Hon. Earl Mulgrave, Master General of the Ordnance, &c. &c. &c. This print is intended to commemorate the illustrious return of Field Marshal the Duke of Wellington, and that proud period, when after a glorious career of victory, and the deliverance of Spain and Portugal by British valour and perseverance, the English standard was planted before the walls of Bayonne, and the legitimate sovereign of France recalled to add his seal to the general peace of Europe!
On his return from the Peninsular campaign, Wellington first took his seat in the House of Lords and was officially welcomed by the Queen at Buckingham House on 28 June, four days after the publication of this tribute by Edward Orme.
GRIFFITHS, Anselm John.
Observations on some points of seamanship; with practical hints on naval oeconomy . . . The whole profits are for the benefit of the Royal Naval Charitable Society.
First edition. The Observations was written in 1811 when the author was captain of the Leonidas frigate and is based on his experience of a wartime navy during the Napoleonic Wars. 'As its title suggests, the book is mainly concerned with matters of seamanship but contains many notes on ship organisation . . . . The chapter on "Conduct of the ship's company" ranges over many issues and is perhaps the most humane and liberal of all the documents which have emerged from the period. Perhaps this is because the bitterness caused by the great wave of mutinies culminating in 1797 had died down and officers such as Griffiths were able to consider ways to keep up morale for the future. Certainly the book can be seen as part of a general humanisation of the Navy after about 1805, with many small reforms such as the abolition of running the gauntlet and starting and the regularisation of the position of the caplain on board ship' (Lavery, ed., Shipboard life and organisation 1731–1815, pp. 255–6).