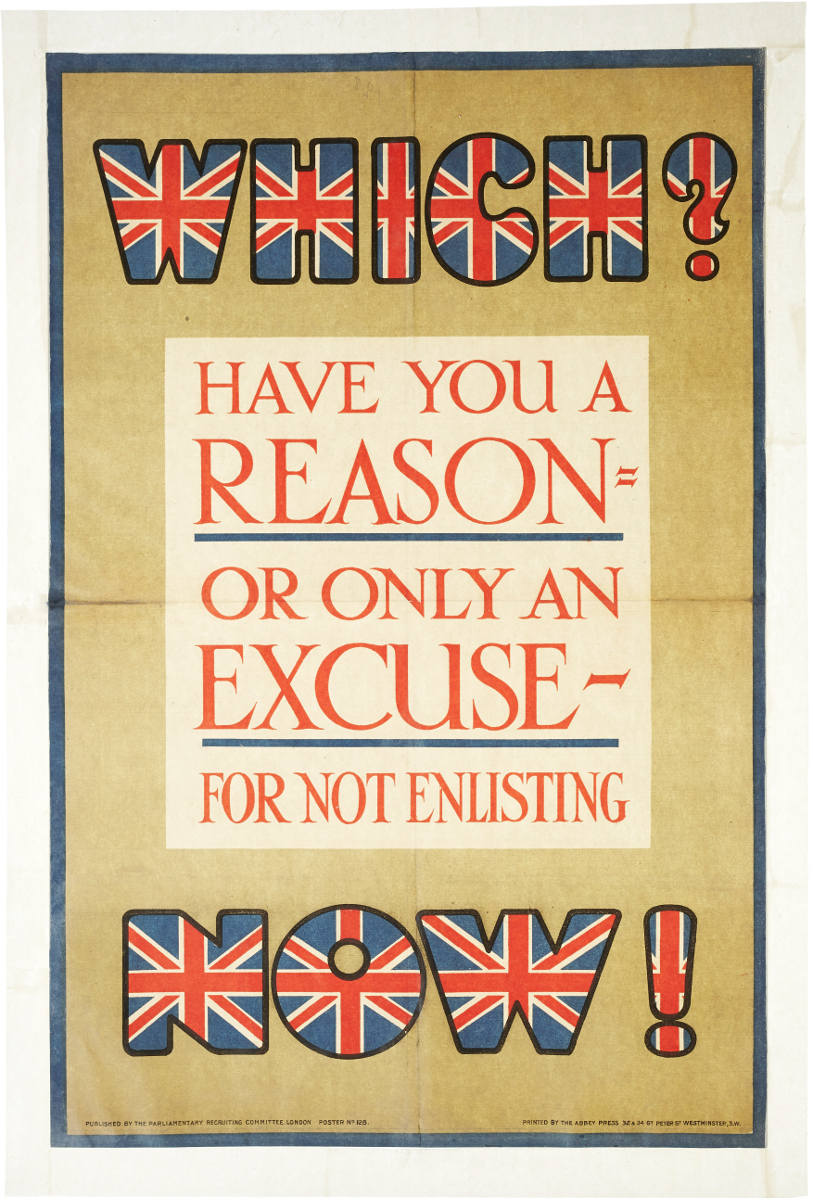 PARLIAMENTARY RECRUITING COMMITTEE.
Which? Have you a reason or only an excuse for not enlisting Now!
London, The Abbey Press, 1915.
498 x 755mm, linen-backed, a little light restoration to previous folds, generally very good (A-).
£250 + VAT

Approximately:
US $344
€295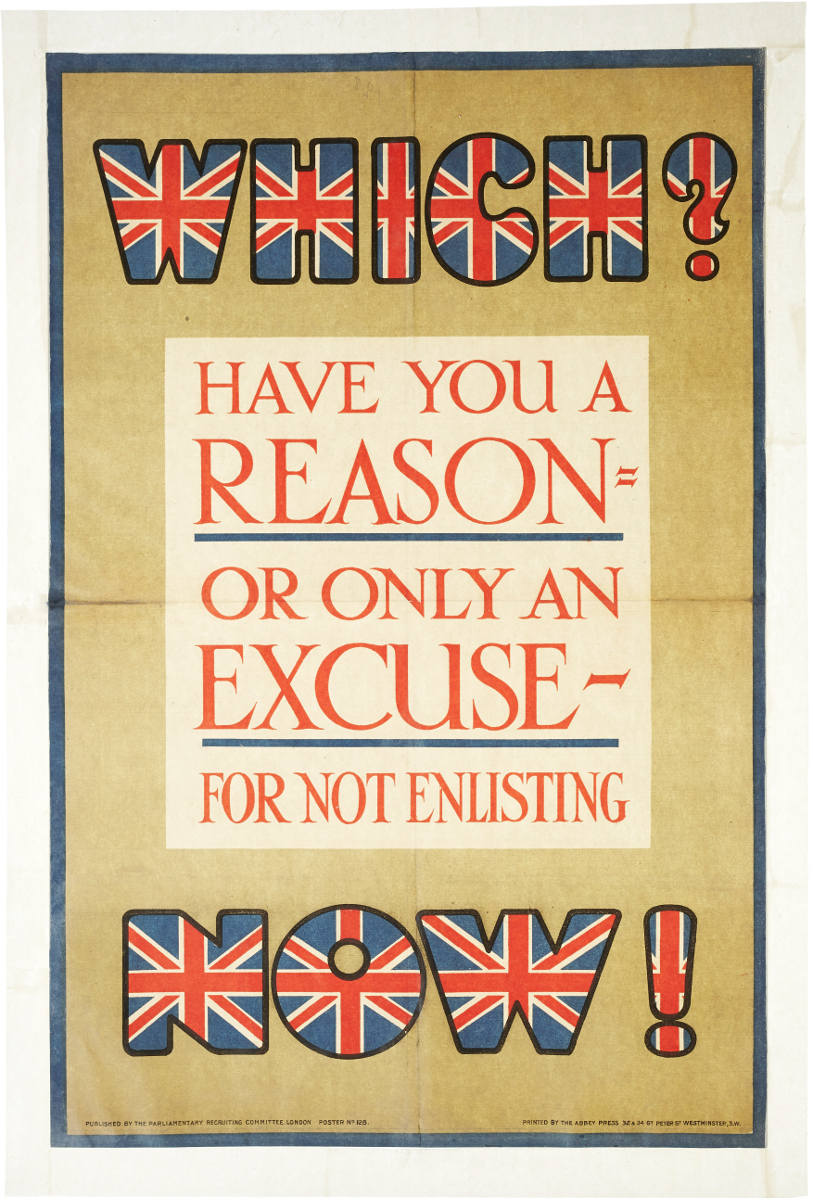 Added to your basket:
Which? Have you a reason or only an excuse for not enlisting Now!
A forthright call to the men of London, encouraging them to enlist for military service during World War One.

The Parliamentary Recruiting Committee was set up on the outbreak of war. A cross-party organisation under the watchful eye of Asquith, it produced some 200 different recruiting designs before the advent of conscription in January 1916.
You may also be interested in...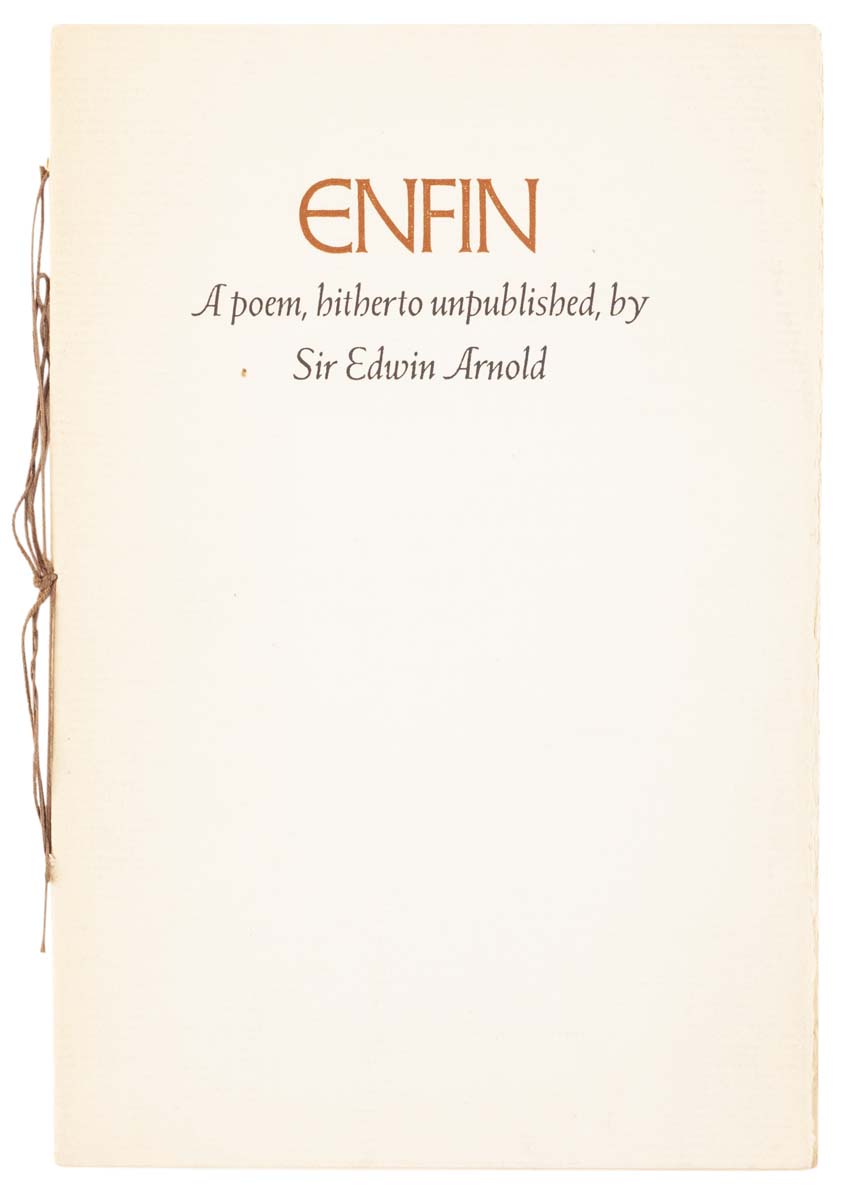 NEW YORK PRIVATE PRESSVERY RARE ARNOLD, Edwin.
Enfin: A Poem, hitherto unpublished, by Sir Edwin Arnold.
First edition, one of only fifty copies hand-printed by T. Perry Sticker, presentation copy from the editor (the author's son) and accompanied by his autograph note regarding the printing and planned circulation of the poem.
[JOHNSTONE, Charles.]
Chrysal, or the Adventures of a Guinea, wherein are exhibited Views of several striking Scenes, with curious and interesting Anecdotes of the most noted Persons in every Rank of Life, whose Hands it passed through, in America, England, Holland, Germany, and Portugal … by an Adept.
First edition. Chrysal's enormous popularity derived from its thinly-veiled chronicle of contemporary scandals in political high life: 'An excoriating satire that won Johnstone respect as a wit but few friends, the novel is set roughly during the period of the Seven Years' War (1757-63) and pretends to reveal political secrets, and to expose the private profligacy of many of the well-known – an highly colourful – public characters of the time' (ODNB).