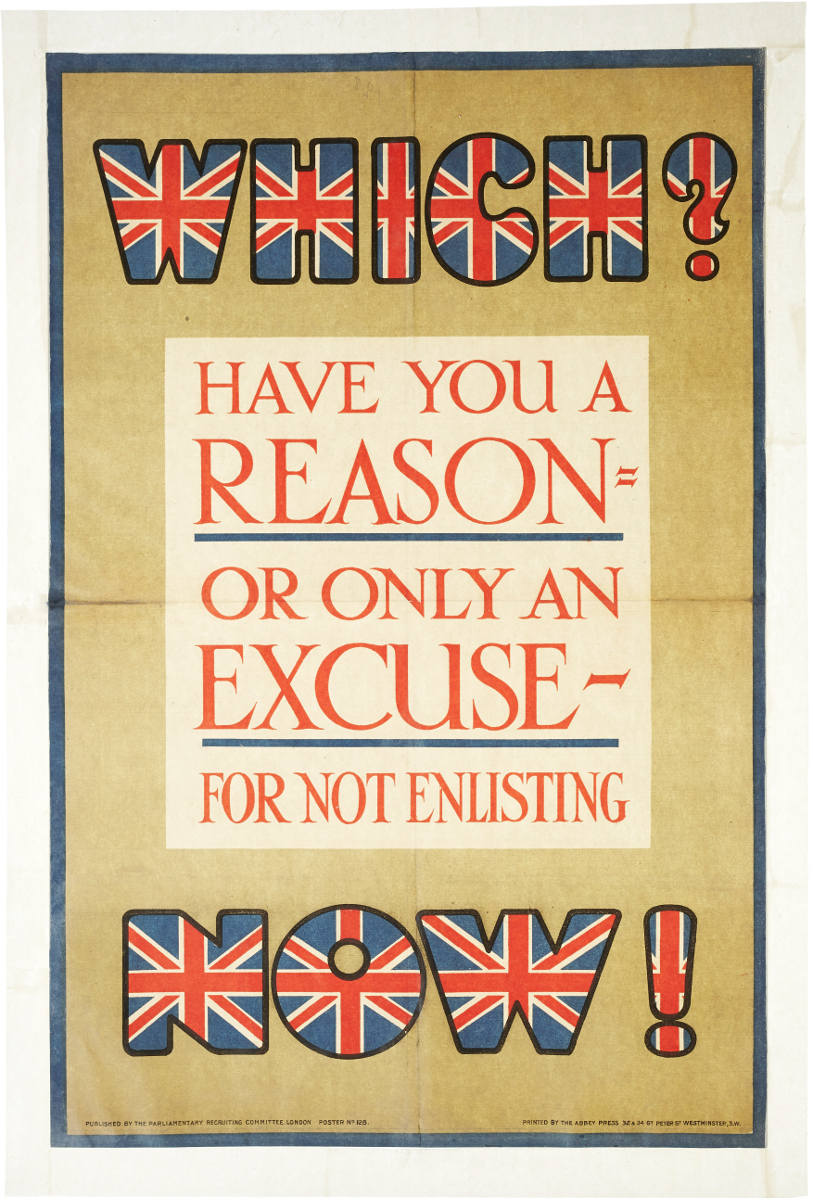 PARLIAMENTARY RECRUITING COMMITTEE.
Which? Have you a reason or only an excuse for not enlisting Now!
London, The Abbey Press, 1915.
498 x 755mm, linen-backed, a little light restoration to previous folds, generally very good (A-).
£250 + VAT

Approximately:
US $347
€288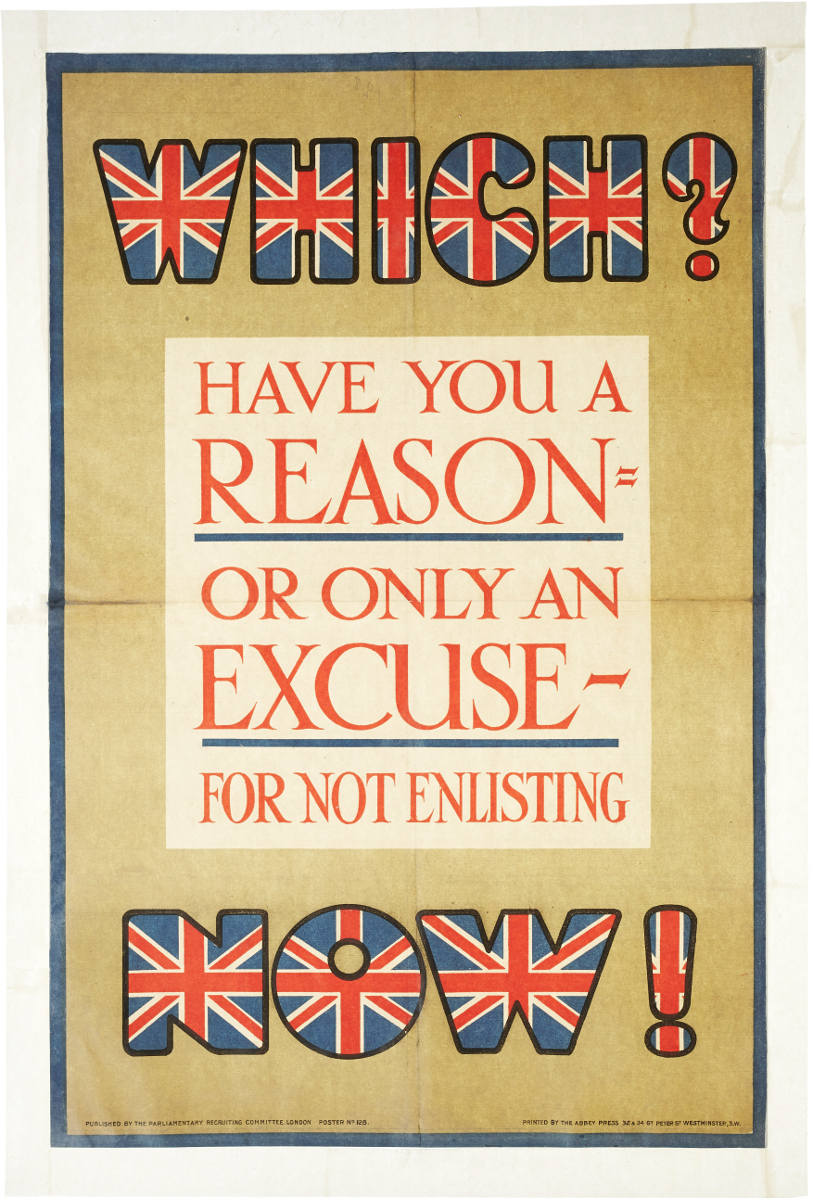 Added to your basket:
Which? Have you a reason or only an excuse for not enlisting Now!
A forthright call to the men of London, encouraging them to enlist for military service during World War One.

The Parliamentary Recruiting Committee was set up on the outbreak of war. A cross-party organisation under the watchful eye of Asquith, it produced some 200 different recruiting designs before the advent of conscription in January 1916.
You may also be interested in...
[ARP.]
County of the Isle of Ely, Public Air Raid Warning.
A very rare survival from the Second World War. During the war, Cambridgeshire and the Isle of Ely were strategic positions as home to 28 airfields for both the RAF and the USAAF. The flat topography, proximity to the coast and continental Europe made it an ideal location for runways and bases.
NAPOLEON A 'MONSTER OF TYRANNY' [ENGHIEN, Louis-Antoine-Henri de Bourbon, duc d'.]
Détails sur l'arresration [sic] & la mort du duc d'Enghien.
Unrecorded popular broadside recounting the infamous arrest and execution of Louis-Antoine duc d'Enghien (1772–1804) at the instigation of Napoleon Bonaparte. Between 1792 and 1801 the duc served in the counter-revolutionary army of émigrés commanded by his grandfather, the Prince of Condé, later moving to Ettenheim in Germany. In 1804 he was accused of conspiring with the British in a royalist plot to overthrow Napoleon, and was executed on the First Consul's orders in the moat of the Château de Vincennes on 21 March. The killing of the last descendant of the House of Condé shocked the aristocracy of Europe, and only a few months later Napoleon crowned himself Emperor of the French.