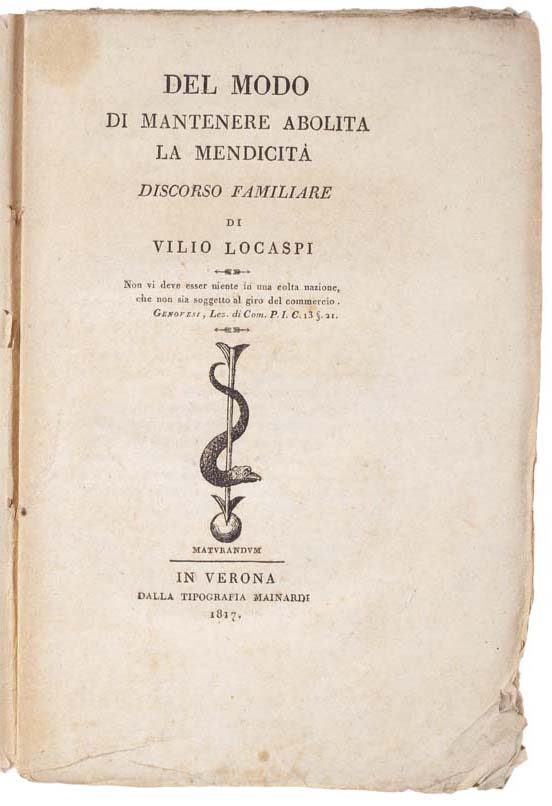 THE ABOLITION OF POVERTY
[PASCOLI, Livio.] 'Vilio LOCASPI'.
Del modo di mantenere abolita la mendicità, discorso familiare.
Verona, Mainardi, 1817.
8vo, pp. 33, [3]; a very good copy, uncut, in contemporary plain wrappers.
£285

Approximately:
US $380
€336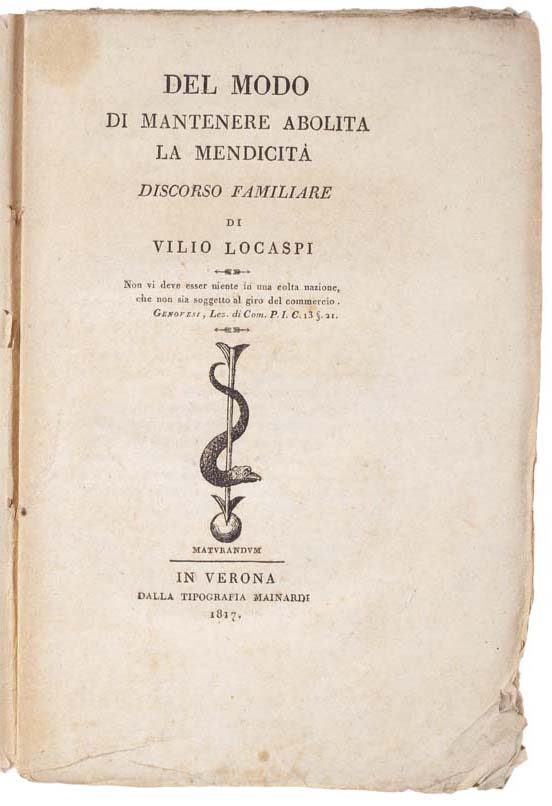 Added to your basket:
Del modo di mantenere abolita la mendicità, discorso familiare.
Only edition, very rare, of this proposal for the abolition of begging, and of poverty more broadly, by the poet and essayist Livio Pascoli.

Working from the basis that every person has a right to live, and that this right extends both to the poor and to the right to shelter and sustenance, Pascoli examines the ways in which those European countries that had not embraced charitable foundations and the principles of universal help tended to be those with the highest rates of poverty. Drawing on examples from Britain, Switzerland, and elsewhere, Pascoli explores the ways in which Italy might look abroad for ideas on minimising poverty, and advocates for assistance for the poor, exploring the effectiveness of various remedies.

Not in Goldsmiths' or Kress. OCLC finds a single copy worldwide (Bocconi, Milan).
You may also be interested in...
PRESERVING POTATOES [POTATOES.]
Aus den Kartoffeln Mehl zu verfertigen, oder Die Kartoffel, auf ein, ja auch auf mehrere Jahure aufzubewahren. Ze zemčat (erteplí) mauku dělati, aneb zemčata na jeden rok, ano i na wíce let zachomati.
An excellent copy of these instructions, printed in German and Czech, on the manufacture and use of potato flour and the technique of preserving potatoes for more than a year.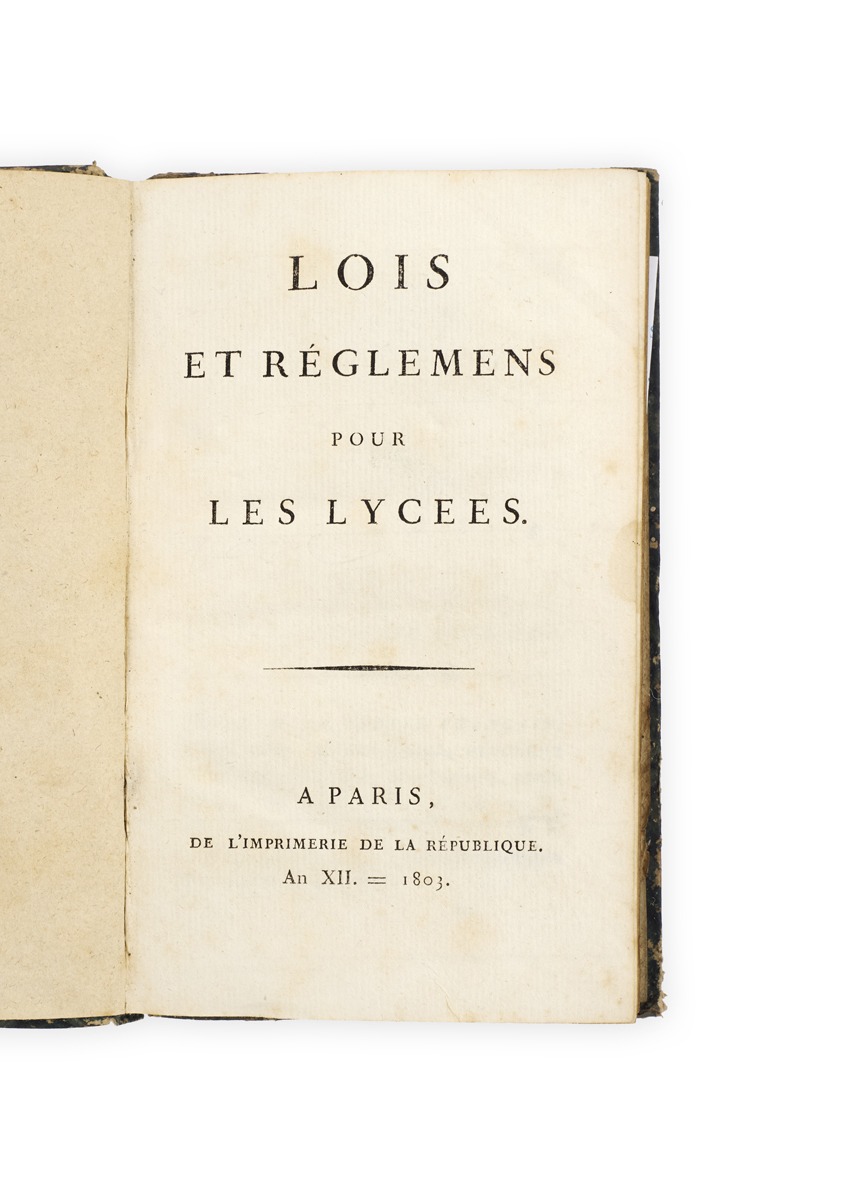 NAPOLEON REFORMS FRENCH EDUCATION [EDUCATION.]
Lois et réglemens pour les lycees.
Rare first edition of this extremely interesting collection of laws and regulations governing secondary education in France, reflecting the historic changes enacted between 1801 and 1803 by Napoleon as First Consul, in particular the establishment of lycées.