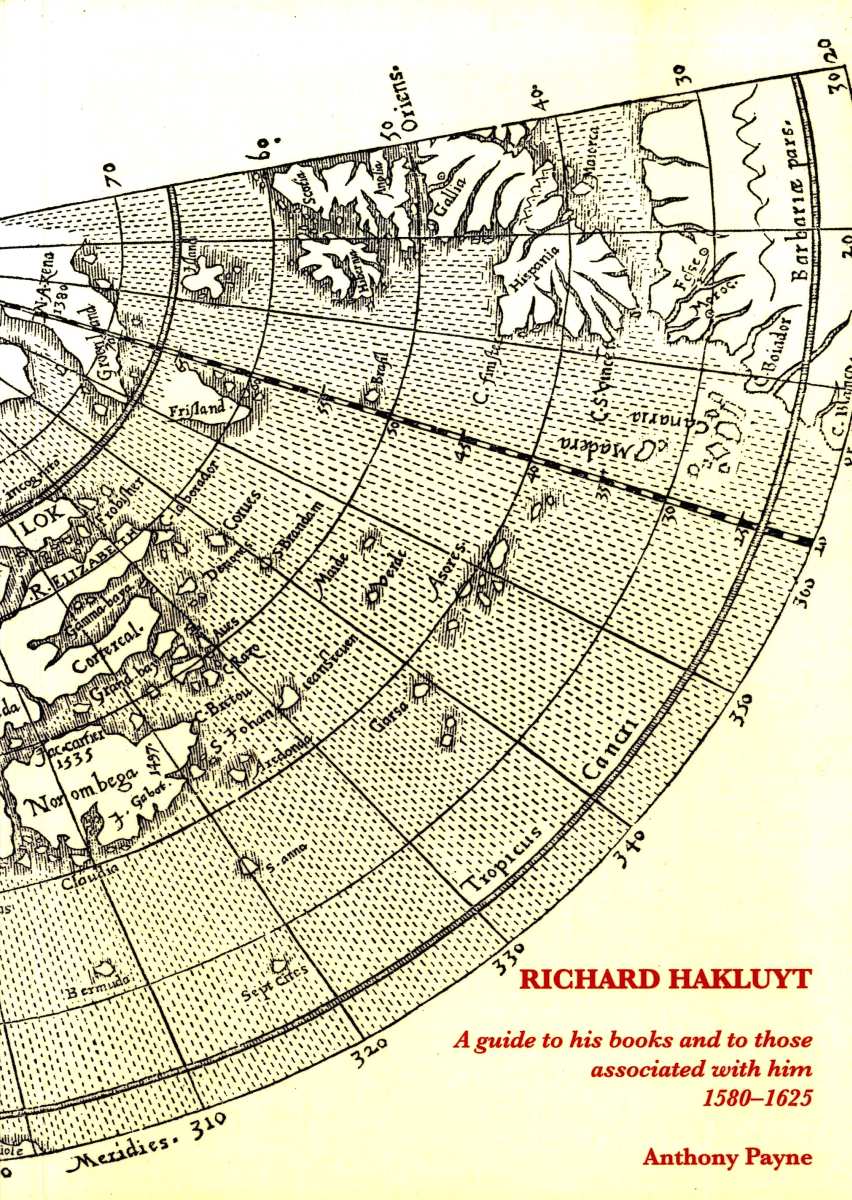 PAYNE, Anthony.
Richard Hakluyt. A guide to his books and to those associated with him, 1580–1625.
[London], Quaritch, 2008.
8vo (210 x 150 mm), pp. [iv], 116, with 18 full-page illustrations; pictorial card wrappers.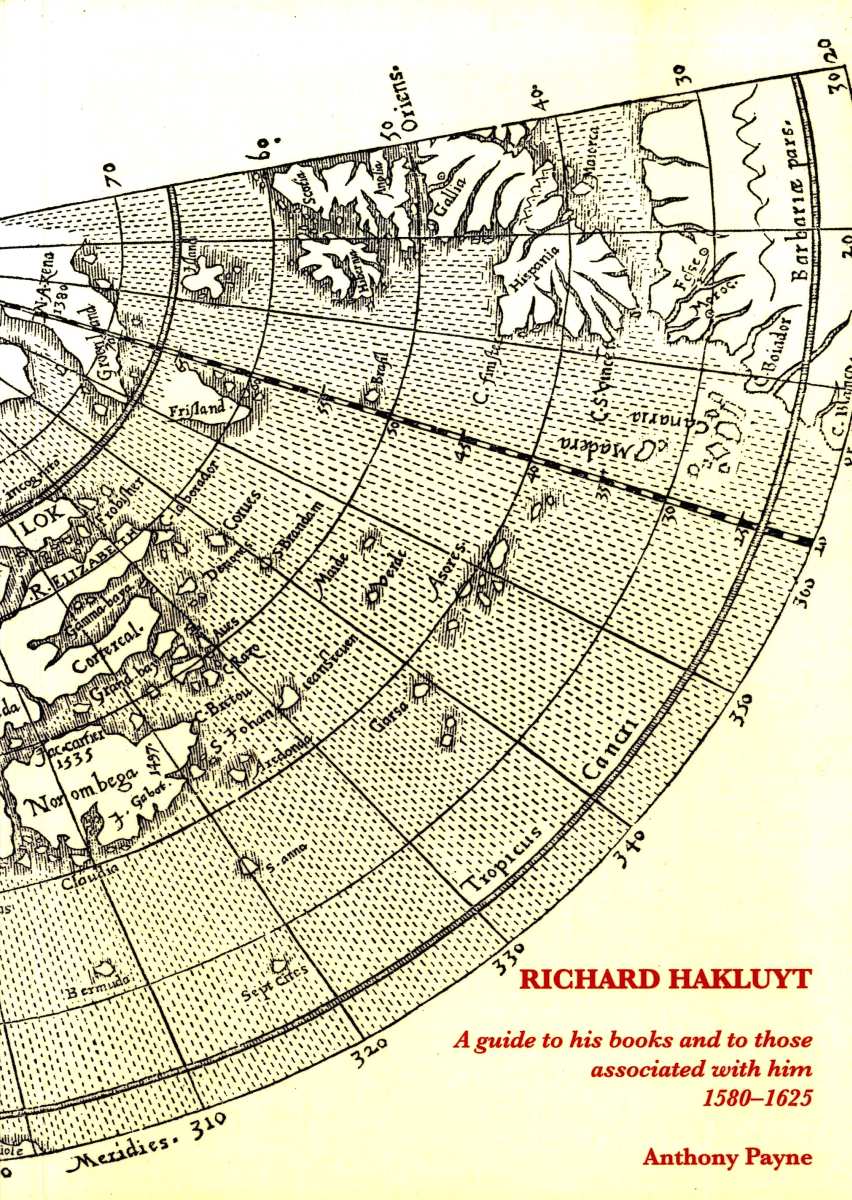 Added to your basket:
Richard Hakluyt. A guide to his books and to those associated with him, 1580–1625.
In this guide various approaches to Hakluyt's books are suggested under a number of interrelated headings – his patronage and connections; Italian and French influences; his use of illustration and his presentation of texts; his intentions; and his impact and readership. It is hoped that it will aid a broad appreciation of Hakluyt's work and the nature of his achievement, notably that his part in the publication of over twenty-five travel books marks a contribution to travel literature far beyond the Principal navigations . . . and discoveries of the English nation for which he is chiefly famous. Extensive notes are provided to indicate further primary and secondary references and, finally, there is a bibliography of the books by or otherwise associated with Hakluyt published between 1580 and 1625.

ISBN: 978-0-9550852-7-7.
You may also be interested in...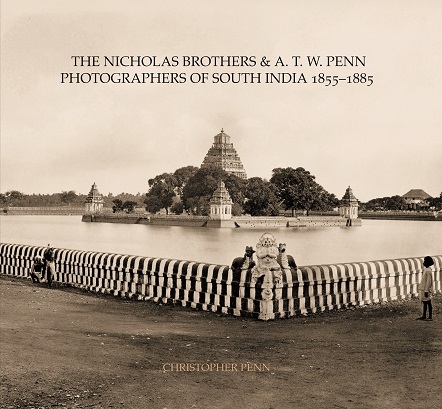 PENN, Christopher.
The Nicholas Brothers & A. T. W. Penn: photographers of South India 1855 – 1885. With a foreword by John Falconer.
An examination of the successful studios established by John and James Perratt Nicholas and Albert Penn in Madras and Ootacamund. The majority of the photographs are published here for the first time. Also includes a copy of the scarce Nicholas & Co. 1881 catalogue listing over 450 subjects.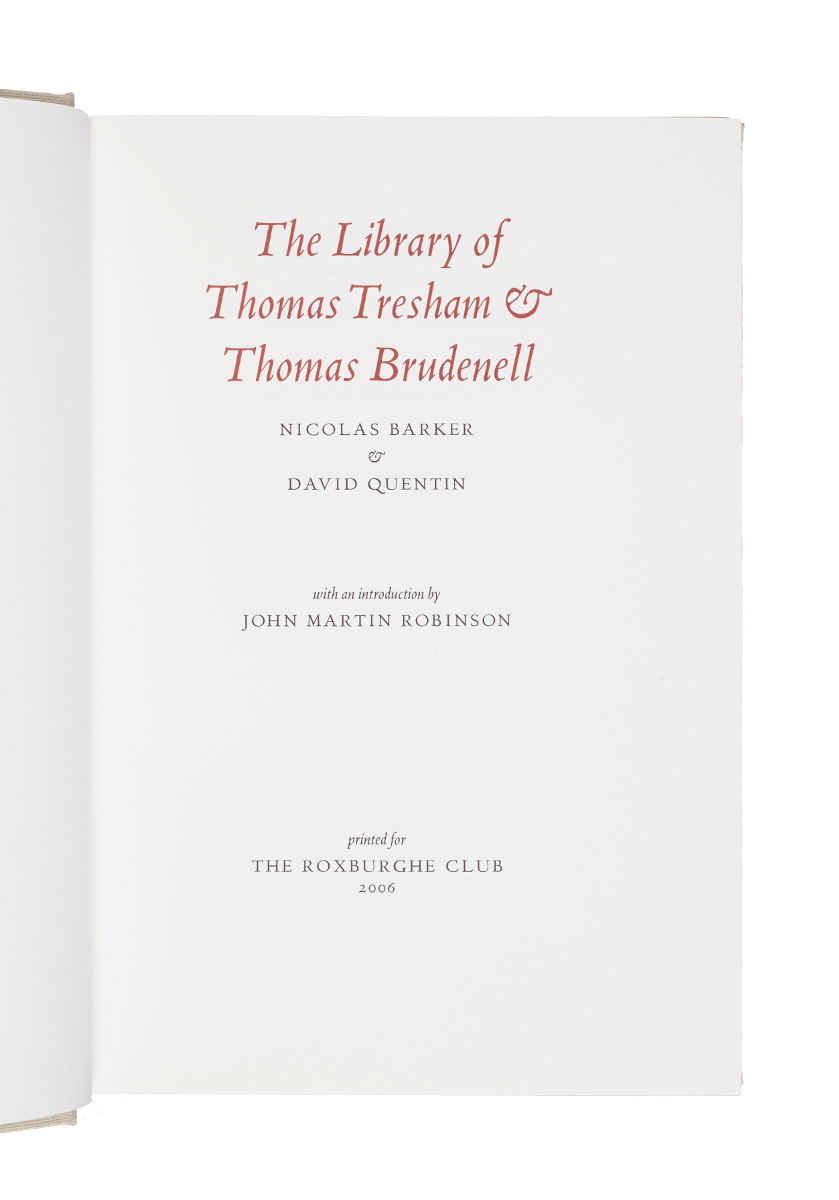 BARKER, Nicolas, and David QUENTIN.
The Library of Thomas Tresham and Thomas Brudenell. With an introduction by John Martin Robinson.
Sir Thomas Tresham (1543–1605) remains best-known for his buildings, especially the market house at Rothwell, the Triangular Lodge at Rushton and Lyveden New Bield. His library, one of the largest in England of its time, has hitherto attracted comparatively little interest. Now, as a result of a careful examination of both the portion of the library which has been preserved at Deene Park in Northamptonshire by the descendants of Tresham's son-in-law, Thomas Brudenell, and of a manuscript inventory of the original library, Nicolas Barker and David Quentin have provided a detailed picture of the library and the circumstances of its creation.  The catalogue of nearly 2,000 works shows that Tresham owned the latest works on architecture, mathematics, astronomy and science, Catholic theology and devotion, with a wide range of works on history and literature. John Martin Robinson's introduction gives much information on Tresham's family and his patronage of architecture.