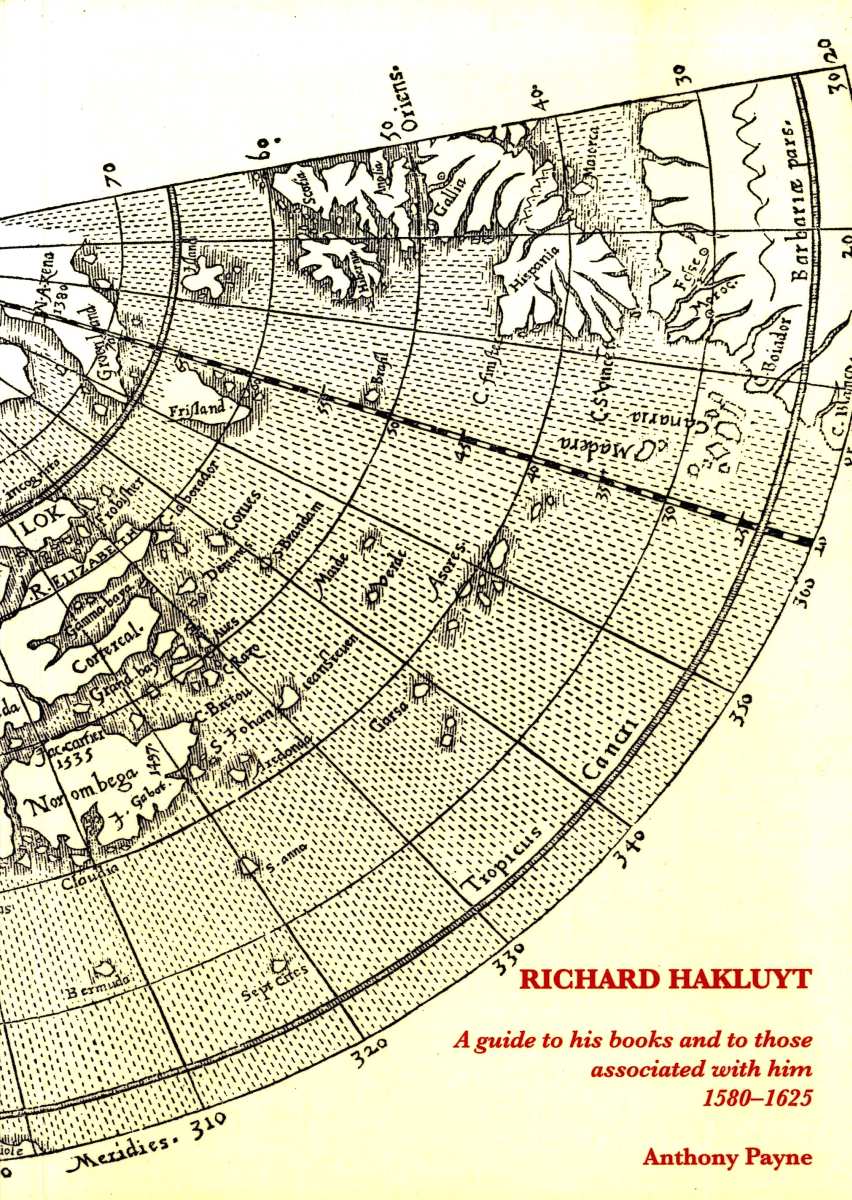 PAYNE, Anthony.
Richard Hakluyt. A guide to his books and to those associated with him, 1580–1625.
[London], Quaritch, 2008.
8vo (210 x 150 mm), pp. [iv], 116, with 18 full-page illustrations; pictorial card wrappers.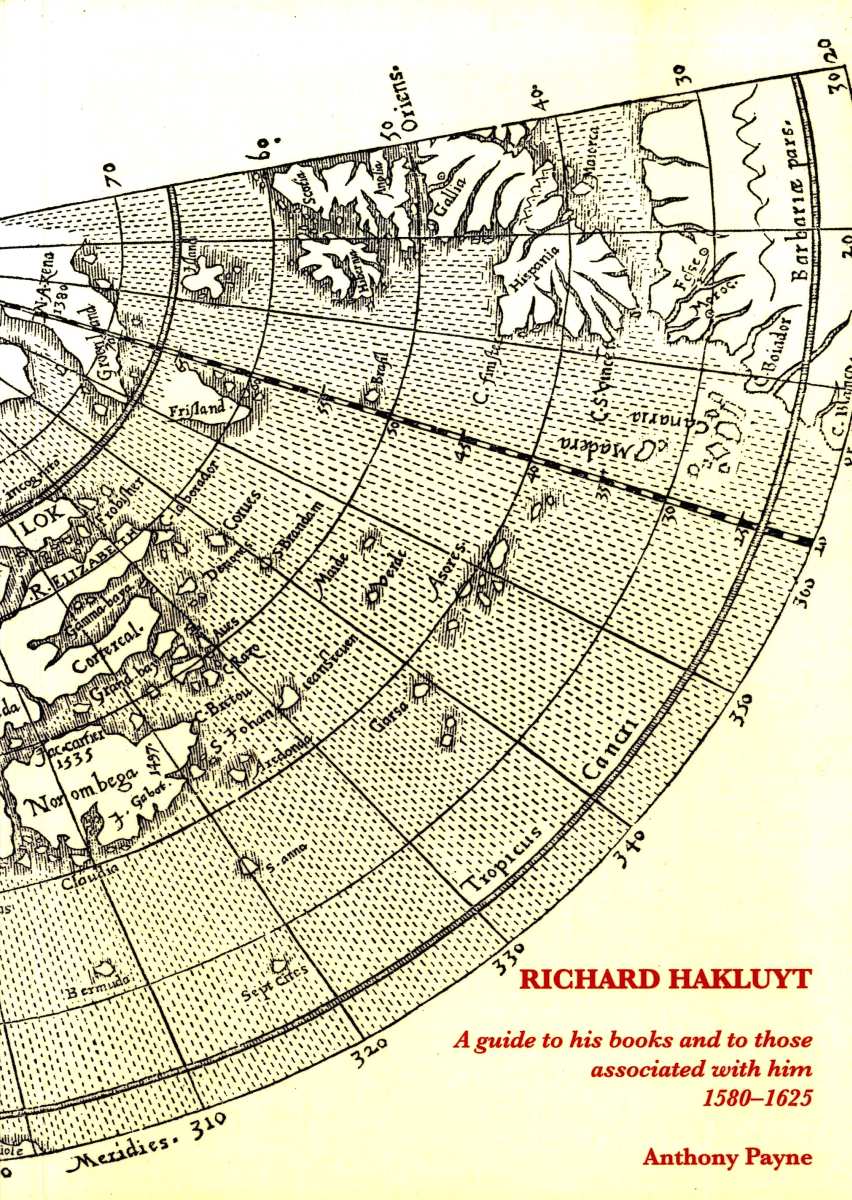 Added to your basket:
Richard Hakluyt. A guide to his books and to those associated with him, 1580–1625.
In this guide various approaches to Hakluyt's books are suggested under a number of interrelated headings – his patronage and connections; Italian and French influences; his use of illustration and his presentation of texts; his intentions; and his impact and readership. It is hoped that it will aid a broad appreciation of Hakluyt's work and the nature of his achievement, notably that his part in the publication of over twenty-five travel books marks a contribution to travel literature far beyond the Principal navigations . . . and discoveries of the English nation for which he is chiefly famous. Extensive notes are provided to indicate further primary and secondary references and, finally, there is a bibliography of the books by or otherwise associated with Hakluyt published between 1580 and 1625.

ISBN: 978-0-9550852-7-7.
You may also be interested in...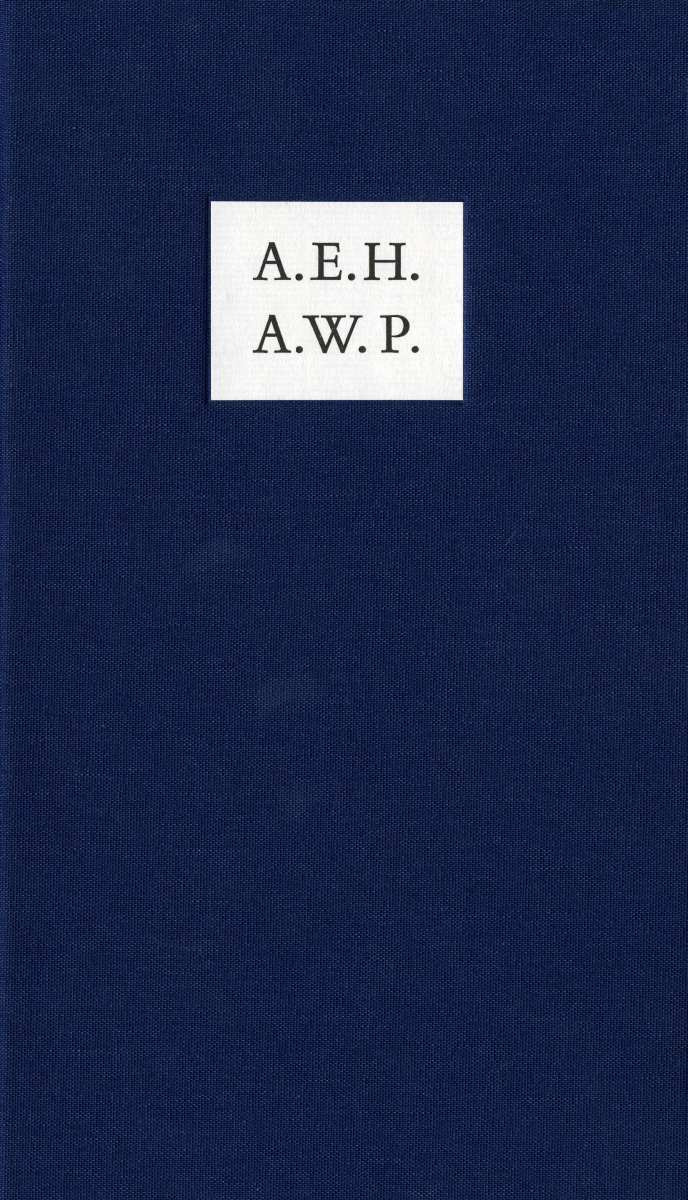 [HOUSMAN, A. E., and A. W. POLLARD.]
A.E.H. A.W.P.: a Classical Friendship.
Printing in full for the first time five letters from the poet and classical scholar A. E. Housman to A. W. Pollard, Keeper of Printed Books at the British Museum, this explores a friendship that was both intimate and formal. The story told by the book's editor, H. R. Woudhuysen, begins with the exuberance of brilliant undergraduates at Oxford. Yet Housman's mysterious failure to gain even a pass degree condemned him to a decade's drudgery before he could take up academic life once more. In the meantime he contributed translations to Pollard's Odes from the Greek Dramatists, and Pollard crucially suggested the title for his book of poems, A Shropshire Lad. Bibliographical exchanges follow, before Housman's final short letter movingly harks back to Oxford days and reveals at last a lifelong emotional commitment. The edition is limited to 350 numbered copies, letterpress printed, with a tipped-in facsimile of Housman's last letter to Pollard.
FREEMAN, Arthur.
Bibliotheca Fictiva: a Collection of Books and Manuscripts Relating to Literary Forgery 400 BC – AD 2000.
An inventory of books and manuscripts relating to literary forgery, complete with three supplements. Spanning some twenty-four centuries, the book seeks also to define and describe the controversial genre it represents. Individual entries offer specific commentary on the forgers and their work, their exposers and their dupes. A broad prefatory overview surveys the entire field in its topical, historical, and national diversity.